A collection of 15 vegan desserts. Everyone can enjoy these delicious dessert recipes! All recipes in this post are dairy free and eggless. The ultimate roundup of delicious vegan sweets!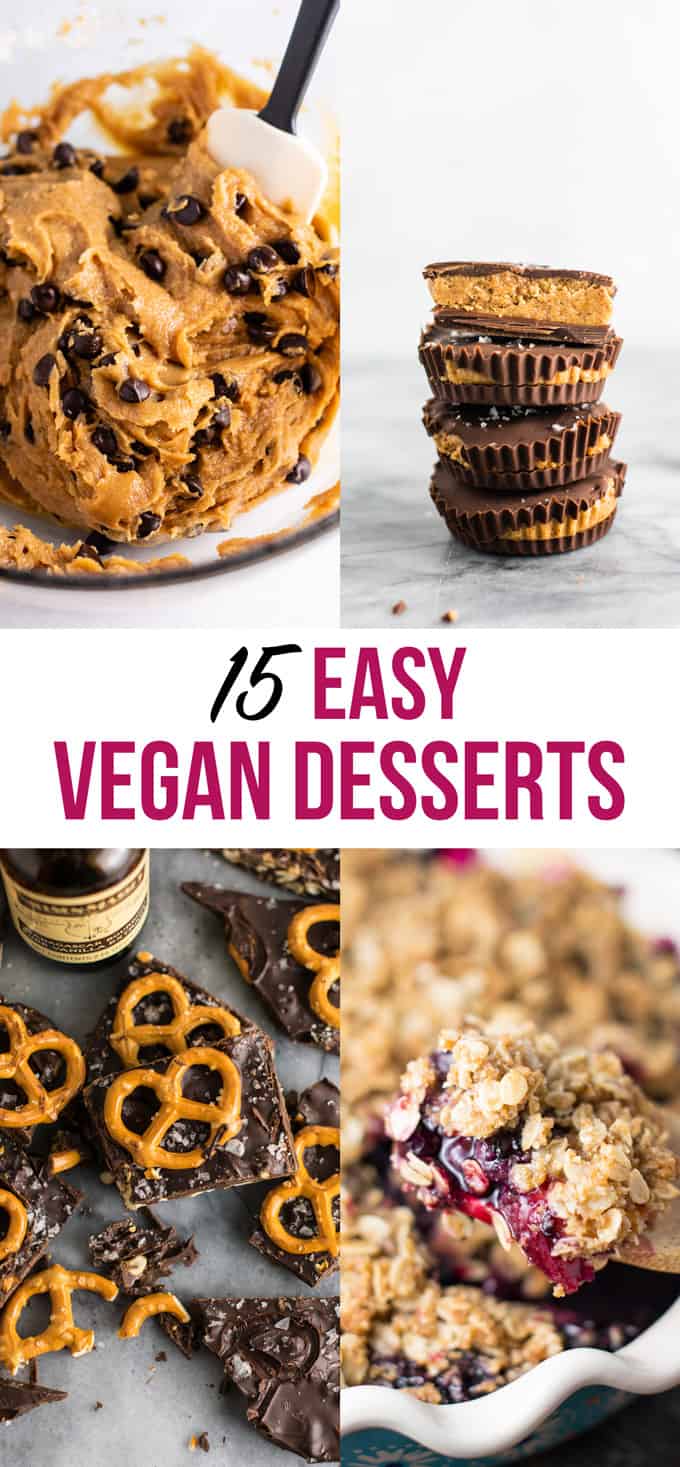 One reader request that I have been asked is easy vegan desserts.
I created this post to roundup all of my favorite super simple vegan sweets ideas in one place.
Here are 15 delicious and fool proof dessert recipes for every occasion.
You can feel confident that these recipes are delicious and versatile enough to feed to any crowd!
15 Easy Vegan Desserts
15 easy vegan desserts recipes that everyone will love!
What desserts can vegan eat?
As you can see above, there aren't many sweets that vegans cannot eat.
There are easy and delicious ways to make your favorite desserts without eggs or dairy.
Can vegans eat chocolate?
Yes! Just make sure your chocolate is dairy free.
My favorite vegan chocolate brand is Enjoy Life, their chocolate tastes amazing!
Are vegan desserts better for you?
Just like any recipe, vegan food is not necessarily healthier, although they are better for the environment.
Like any other dessert, everything in moderation is key!
Vegan Recipes
Hungry for more delicious vegan food? Be sure to check out this post for 25 Best Vegan Recipes!