27 delicious gluten free dessert recipes.
From gluten free cookie bars to no bake peanut butter truffles and more!
Here you'll find 27 ways to make your favorite treats gluten free.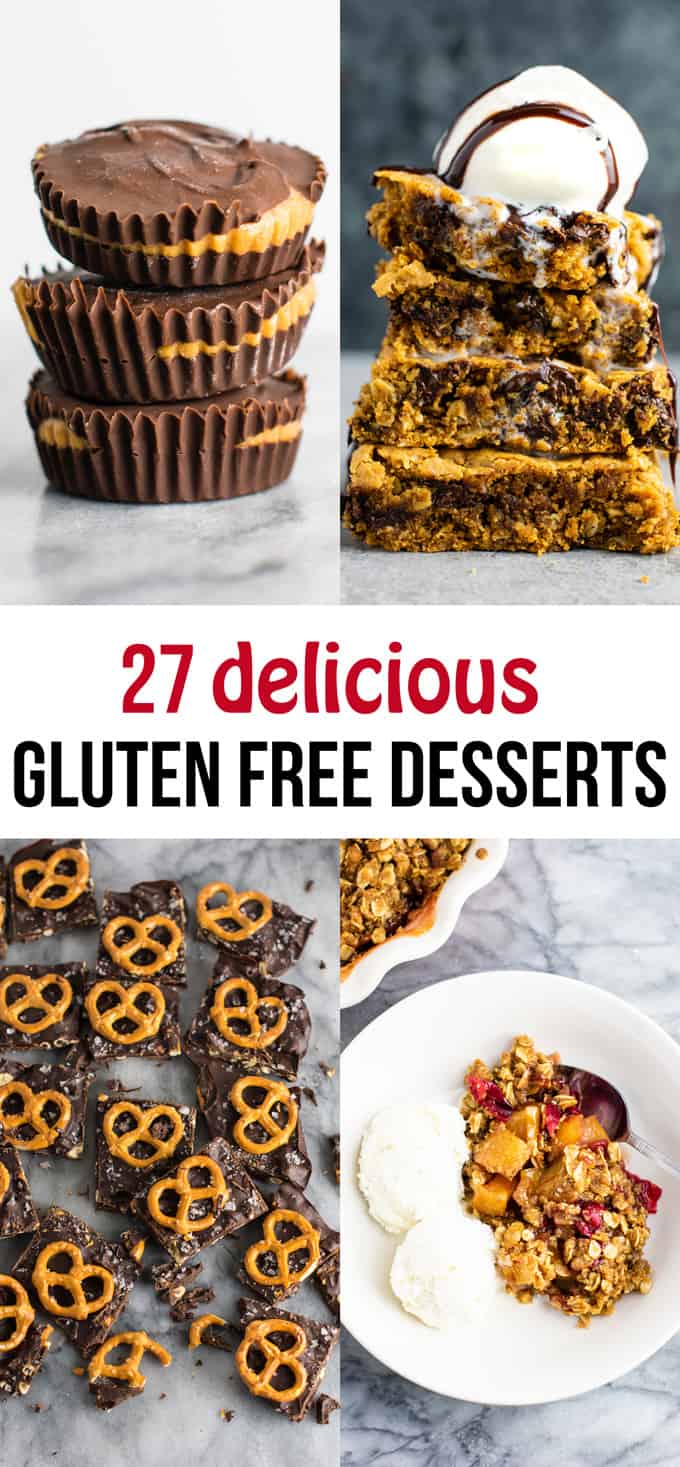 Gluten free dessert recipes are very popular these days.
Whether you yourself are gluten free, or you have a loved one that is, these 27 gluten free dessert recipes will help you feel confident to make delicious treats that everyone can enjoy!
It's easier than you think to make incredible gluten free treats!
Simply click a post and scroll to the bottom to find the printable recipe card!
If you try a recipe, be sure to tag us on instagram @buildyourbite and hashtag #buildyourbite so we can see!
Gluten Free Dessert Recipes
This easy mug cake recipe tastes like a peanut butter cookie!
Top with ice cream and chocolate syrup for a decadent treat.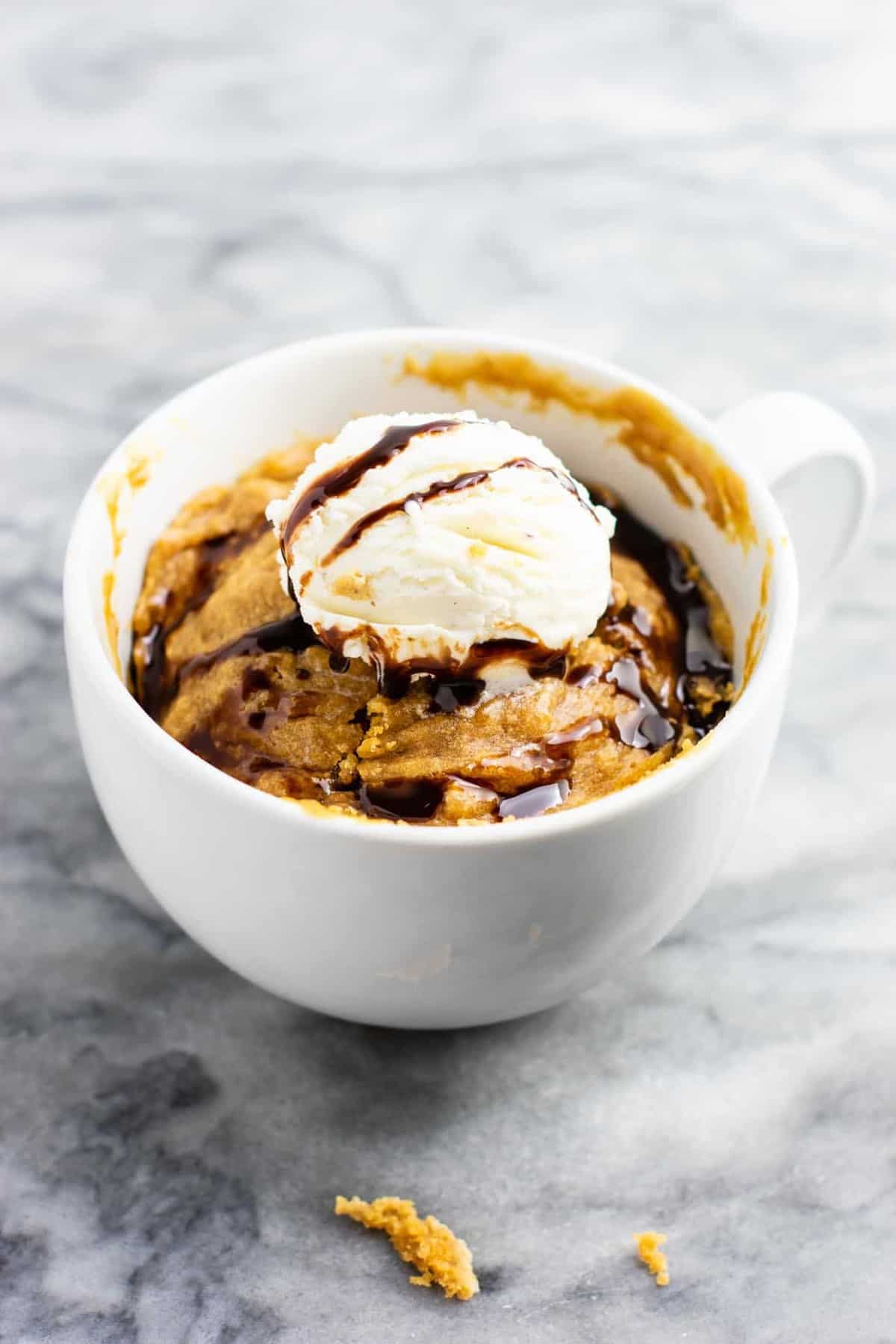 Dark Chocolate Pumpkin Truffles
These dark chocolate pumpkin truffles with flaked sea salt taste incredible!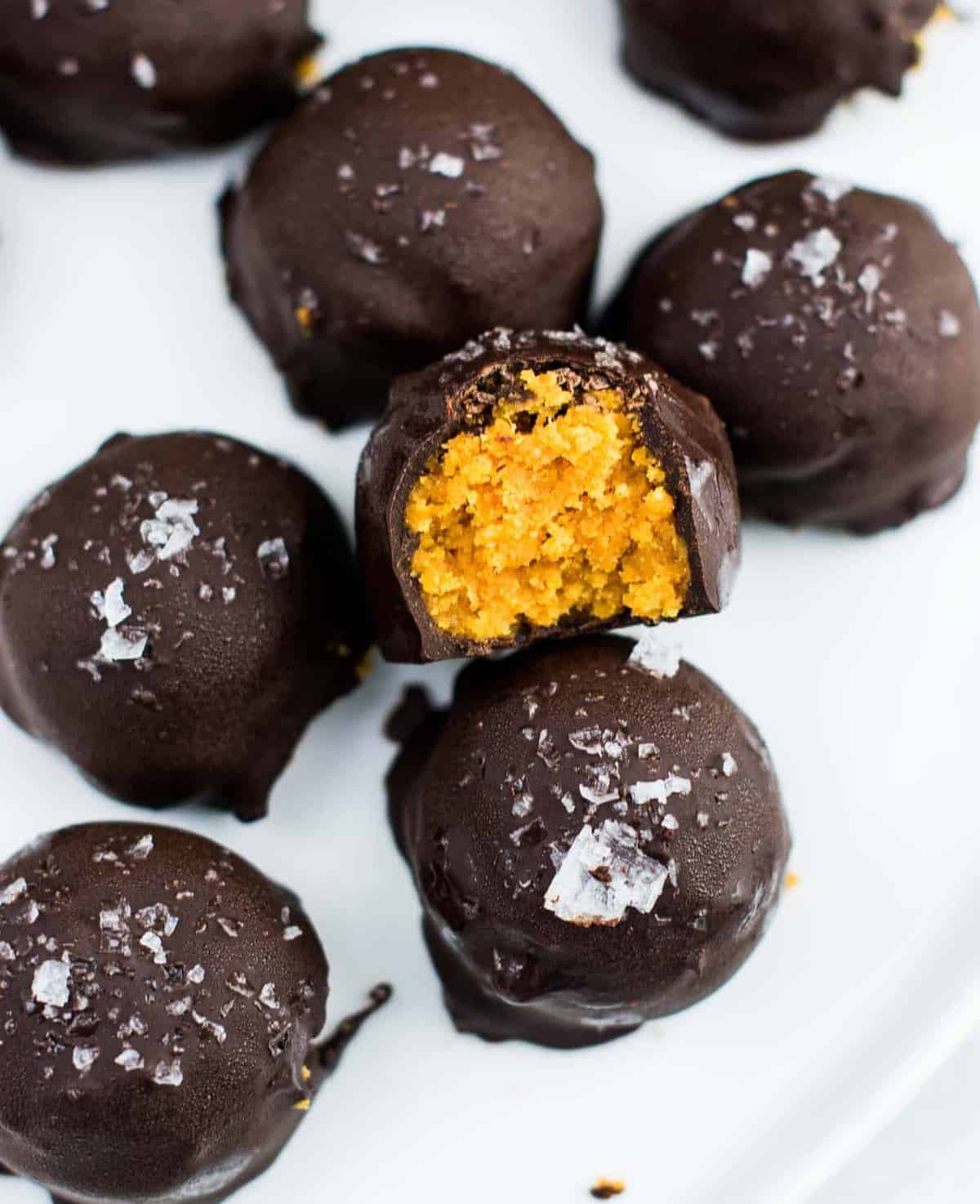 Like Reese's, but even more delicious! Gluten free and dairy free.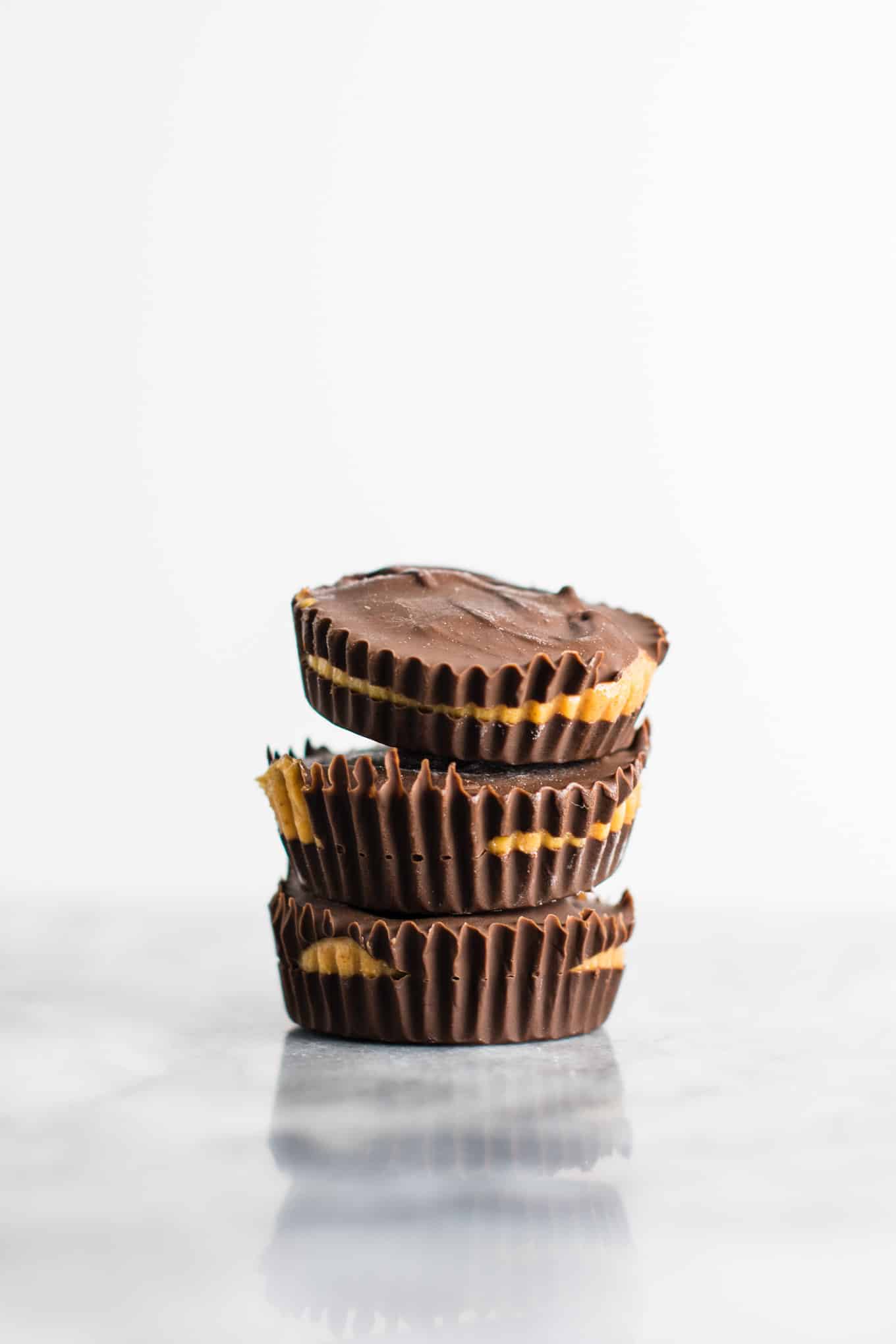 These gluten free cookie bars taste like a fancy restaurant dessert.
Guaranteed to make you want seconds!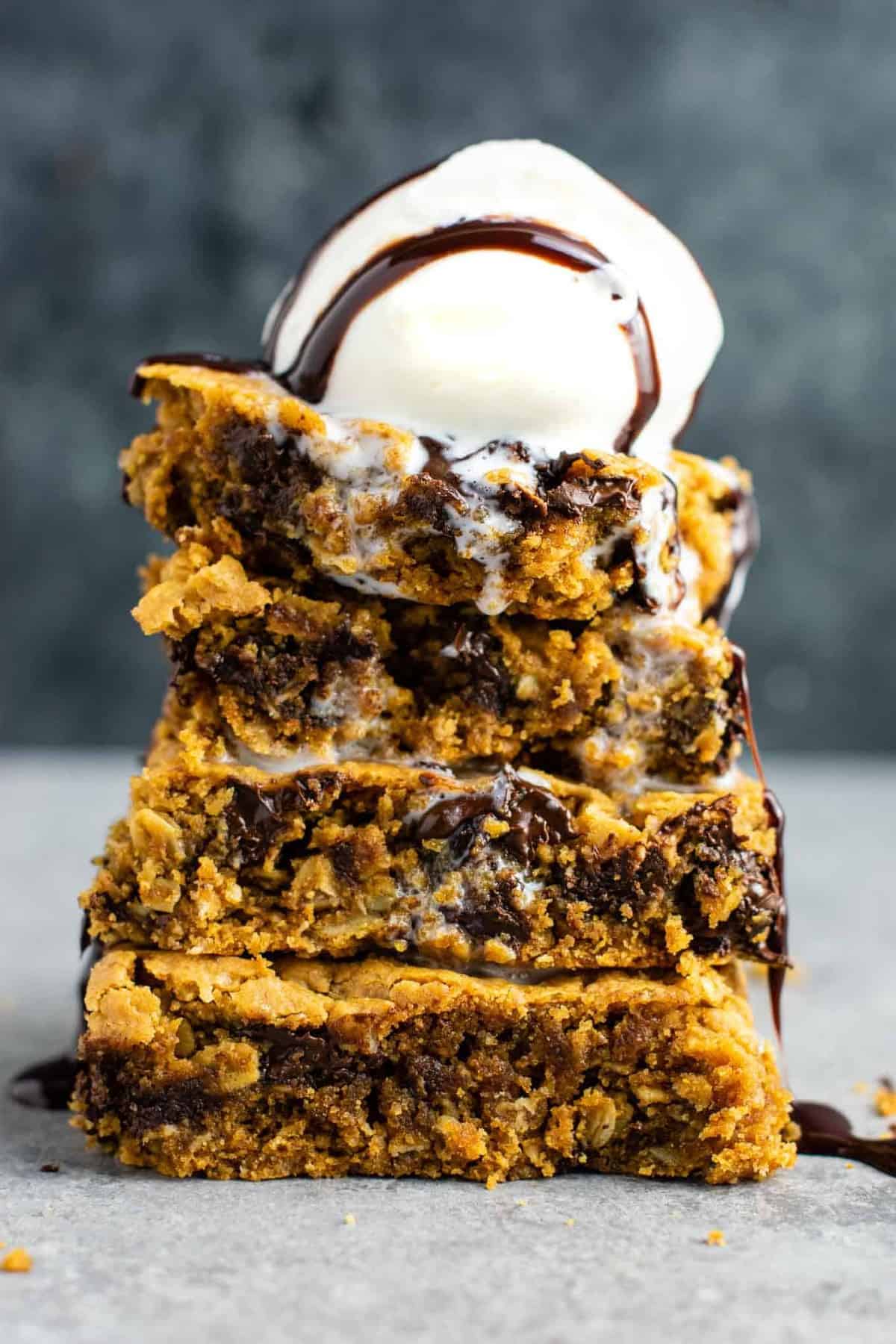 Vegan Chocolate Sea Salt Pretzel Bark
This vegan chocolate sea salt pretzel bark is a delicious freezer treat for any time of year!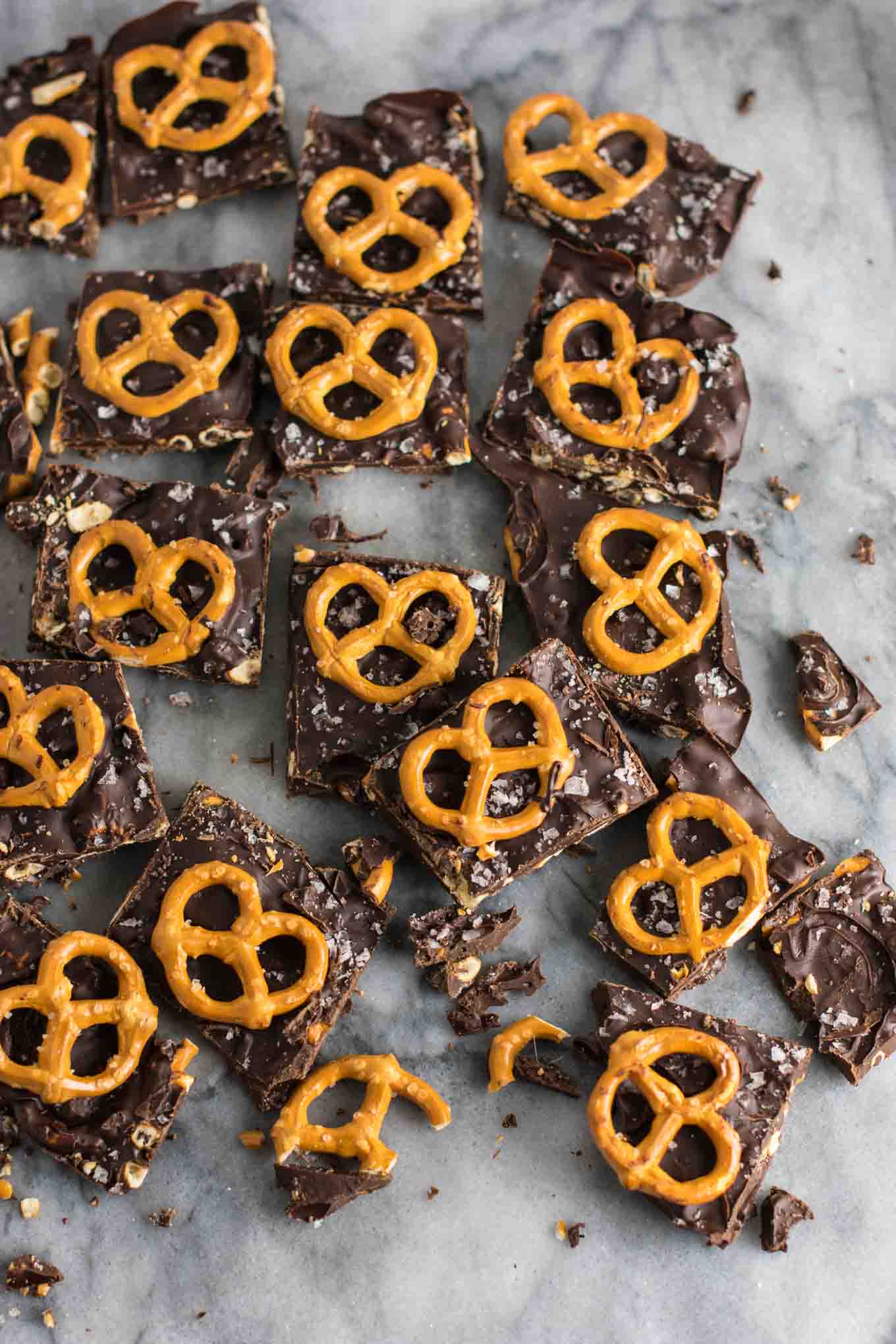 Dark Chocolate Pecan Cookie Bars
Made with pecan crumbs and tons of rich dark chocolate, these cookie bars are amazing!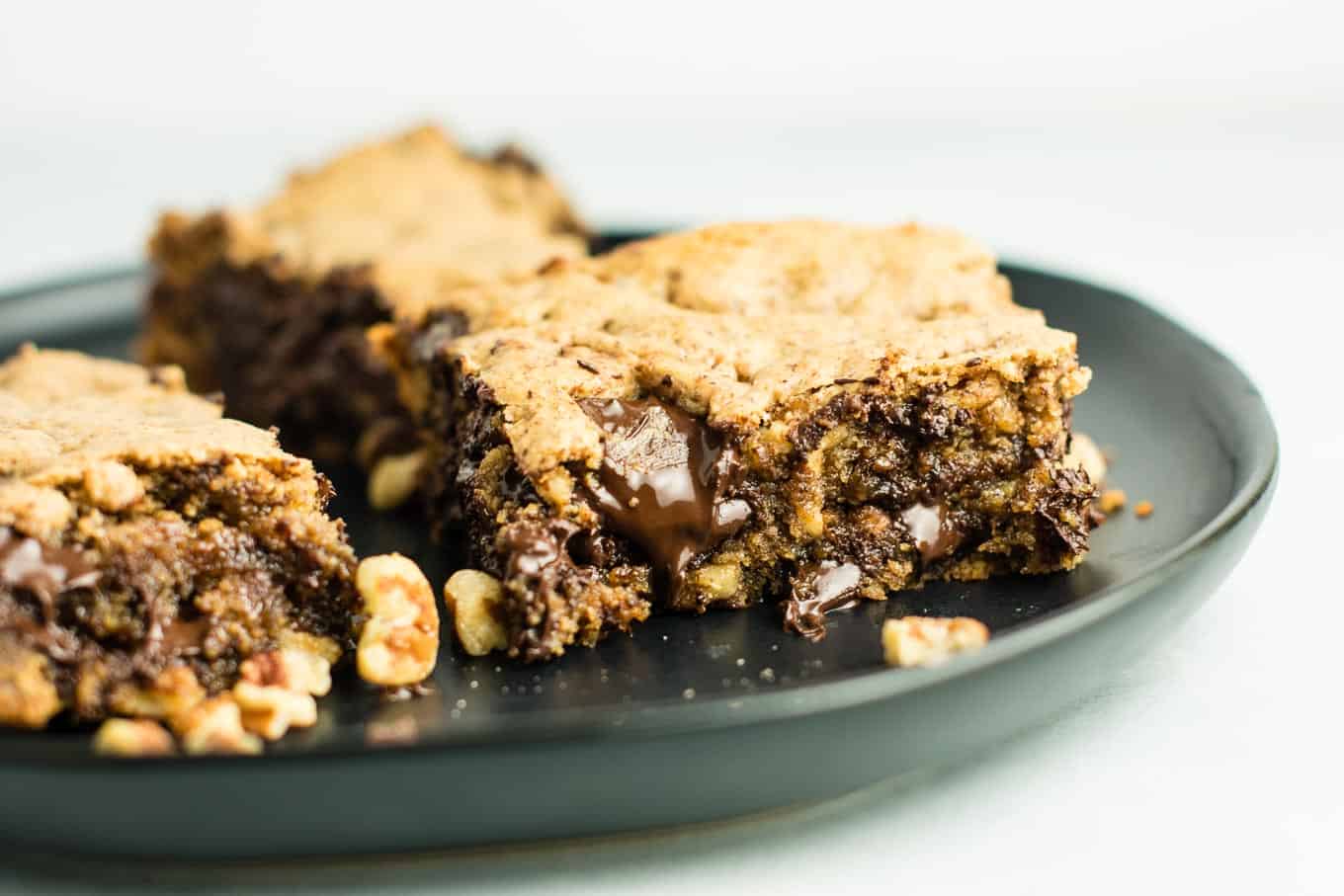 Gluten Free Pumpkin Pie Cookies
Bite sized tastes of pumpkin pie topped with maple cream cheese frosting.
A gluten free fall treat!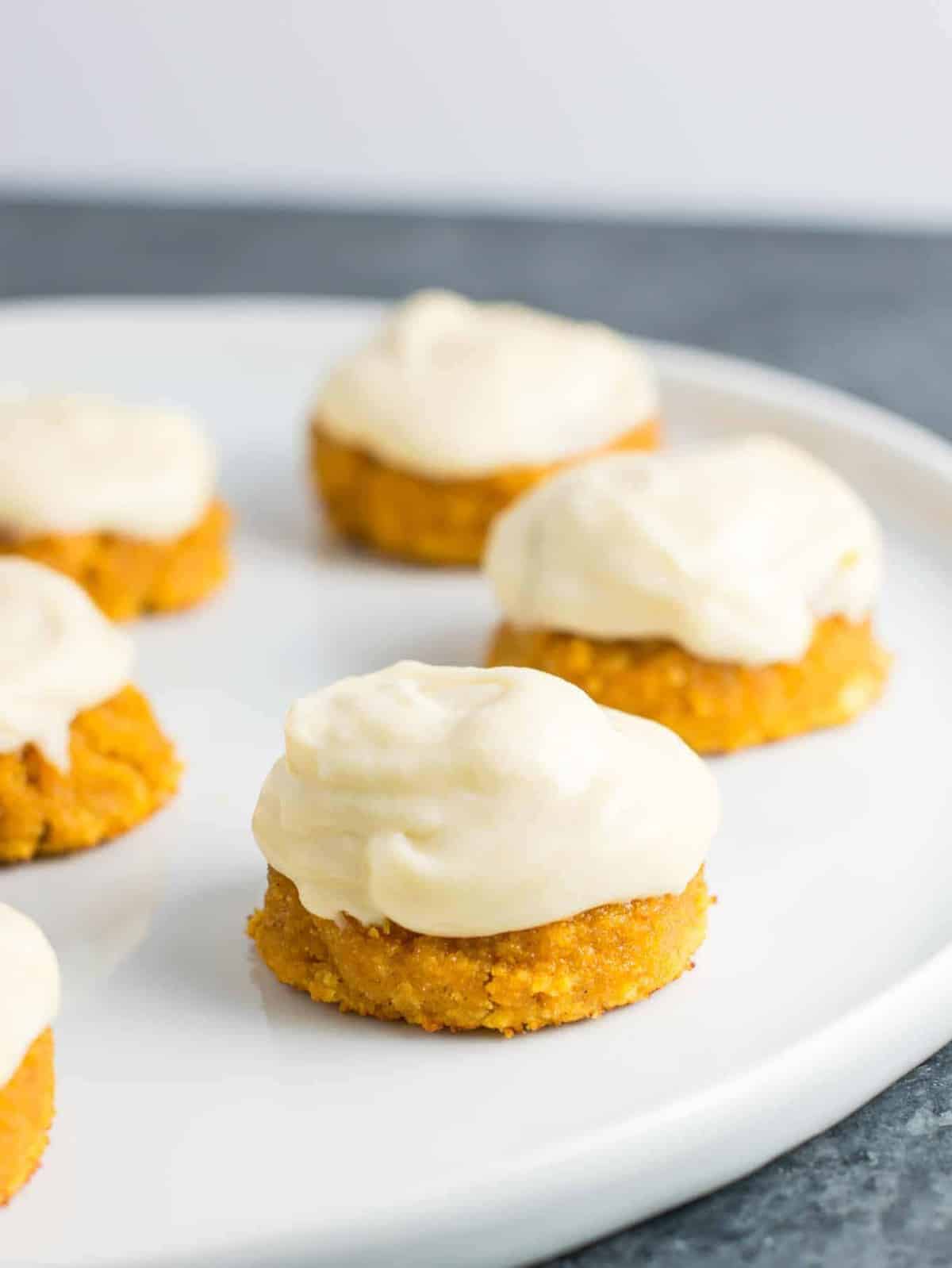 Gluten Free Carrot Cake Recipe
The best (and easiest!) gluten free carrot cake recipe!
Full of good for you ingredients and no difficult or expensive gluten free flours.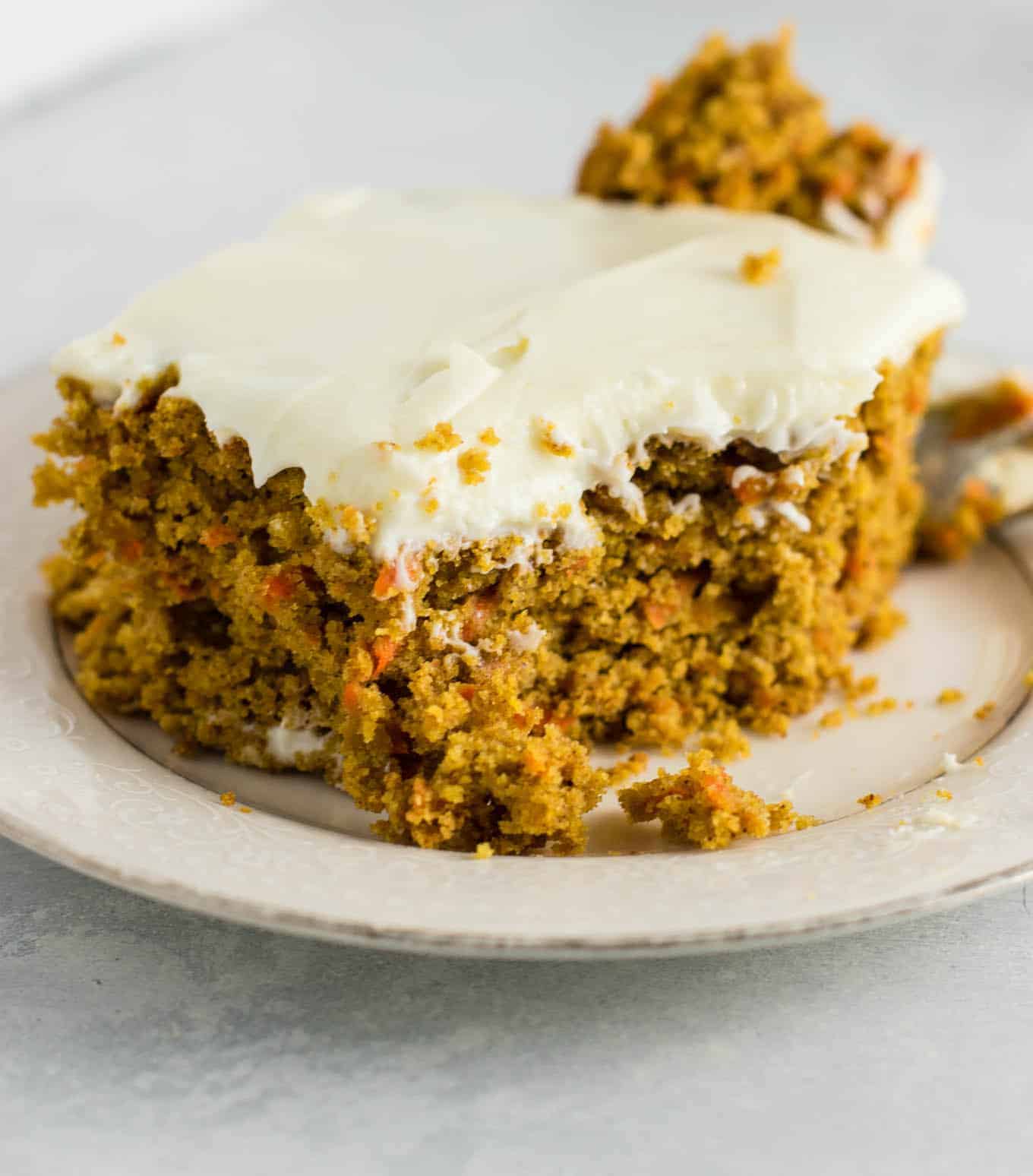 Peanut Butter Oatmeal Chocolate Chip Cookies
These cookies have NO flour and tons of five star reviews.
So simple that even kids will love making them!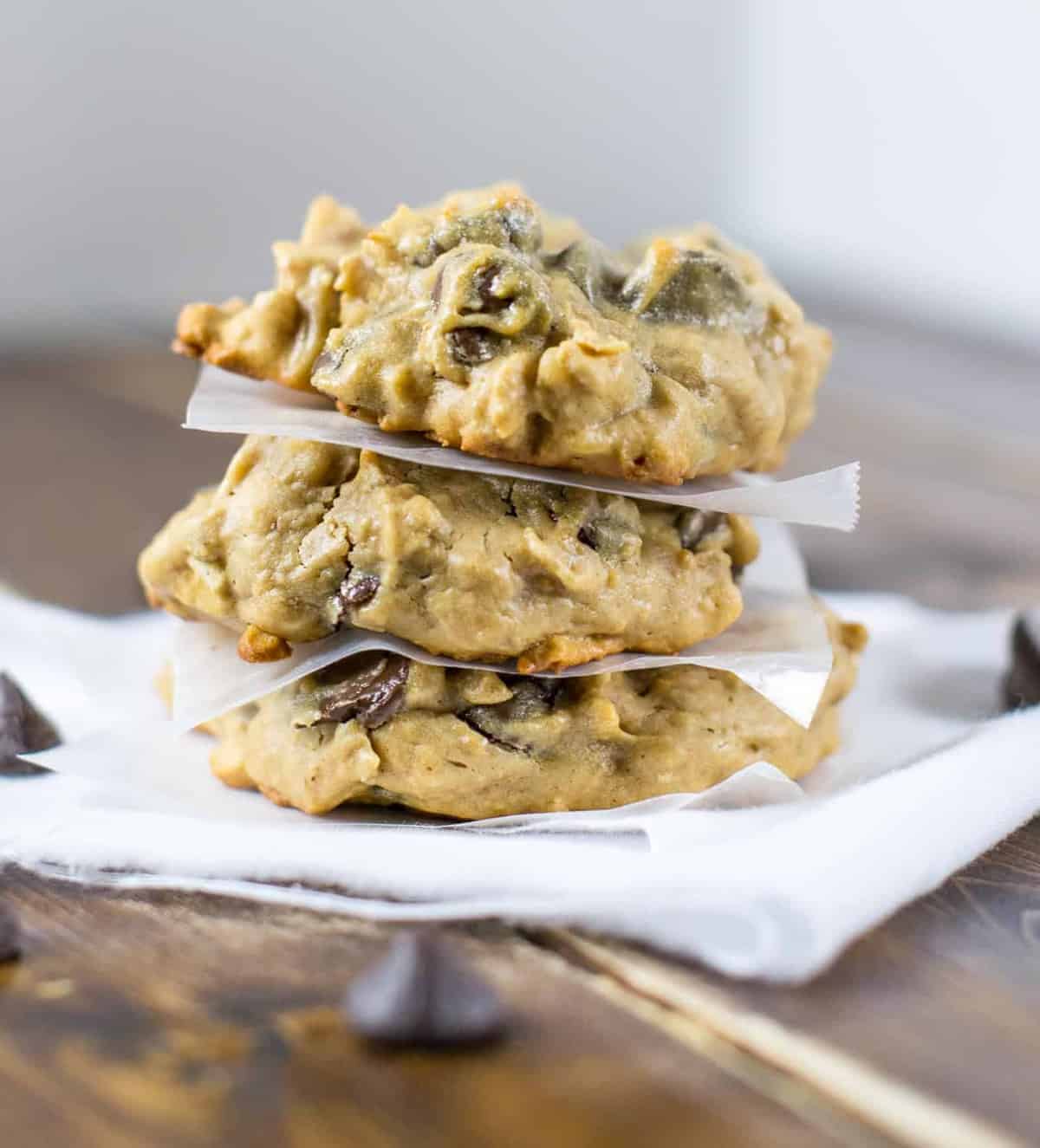 Healthy No Bake Peanut Butter Truffles
No bake "buckeyes" made with all healthier ingredients.
These taste incredible and are totally gluten free!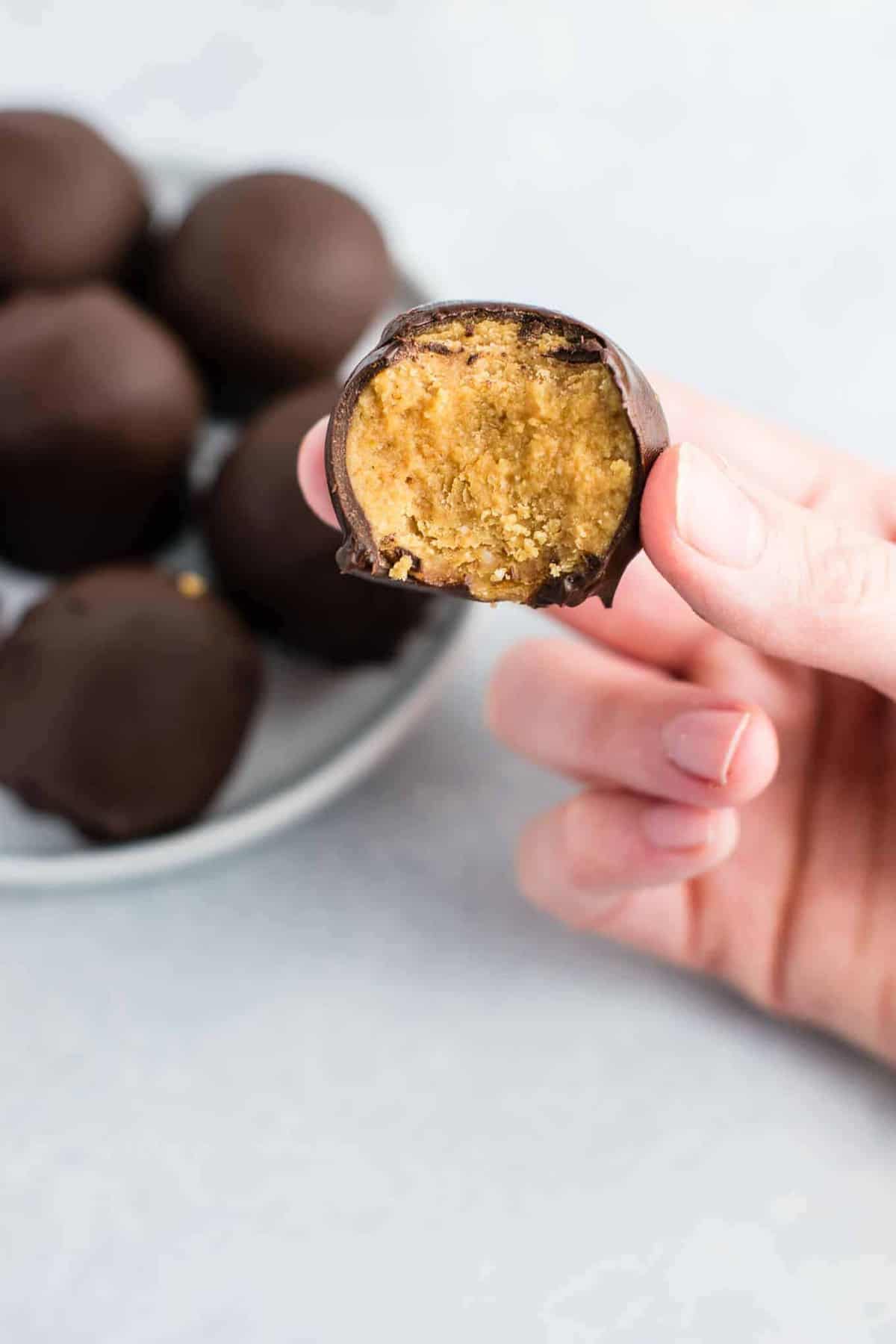 This easy crisp uses frozen fruit, making it a delicious dessert year round!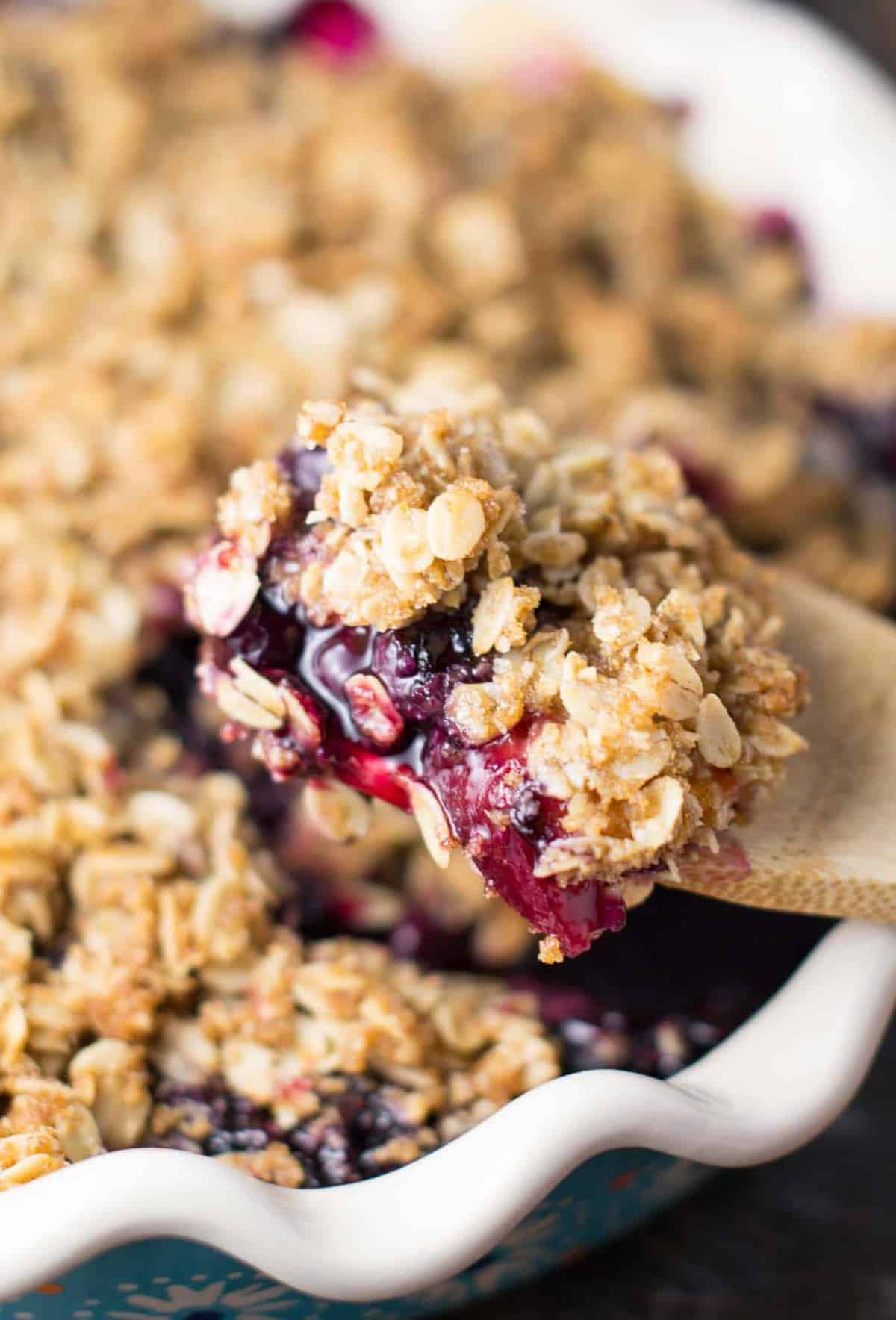 Dark chocolate almond butter cups with flaked sea salt!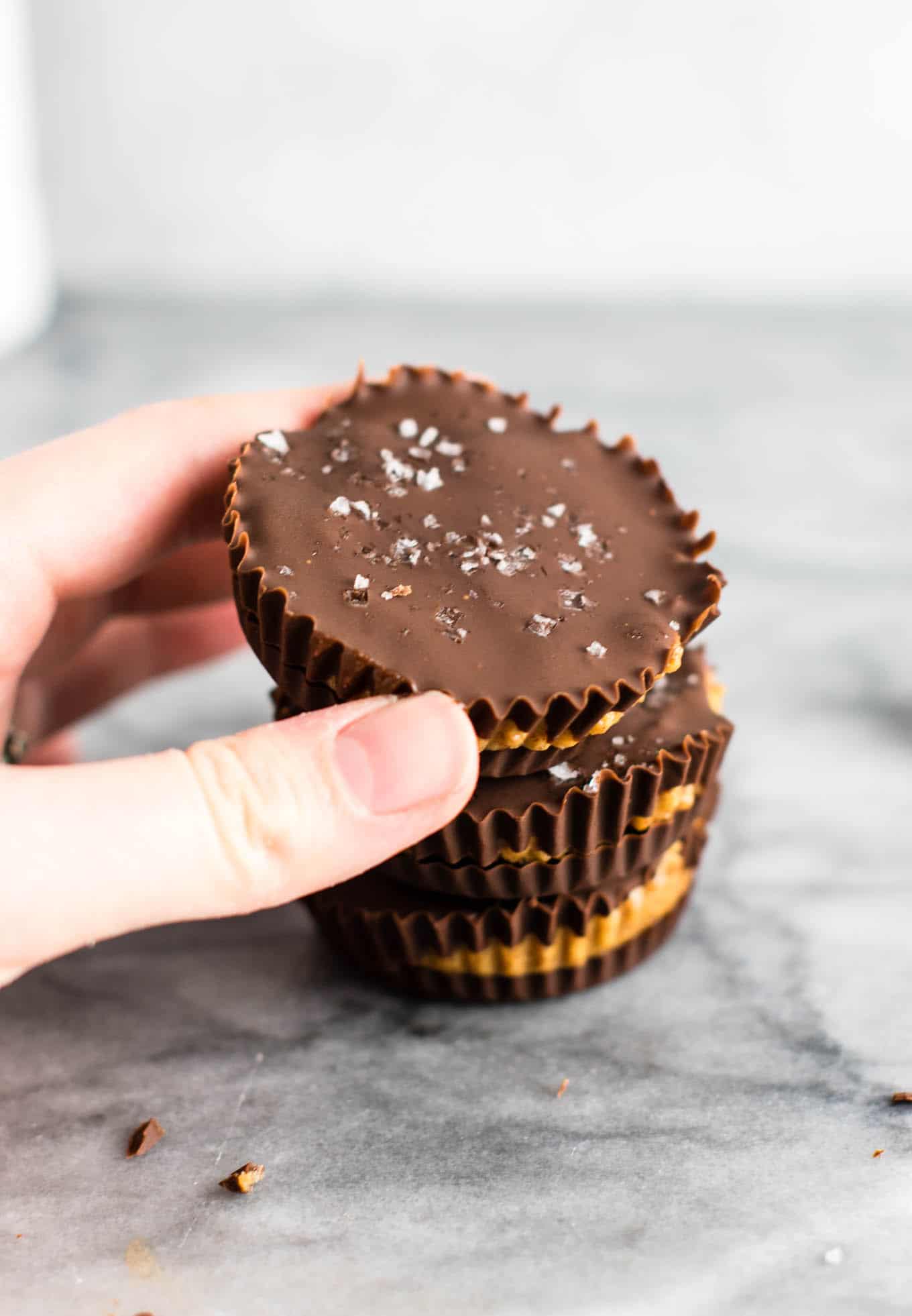 Almond Butter Chocolate Chip Cookies
Easy almond butter chocolate chip cookies!
Ultimate Vegan Peanut Butter Fudge
Easy vegan peanut butter fudge for the holidays!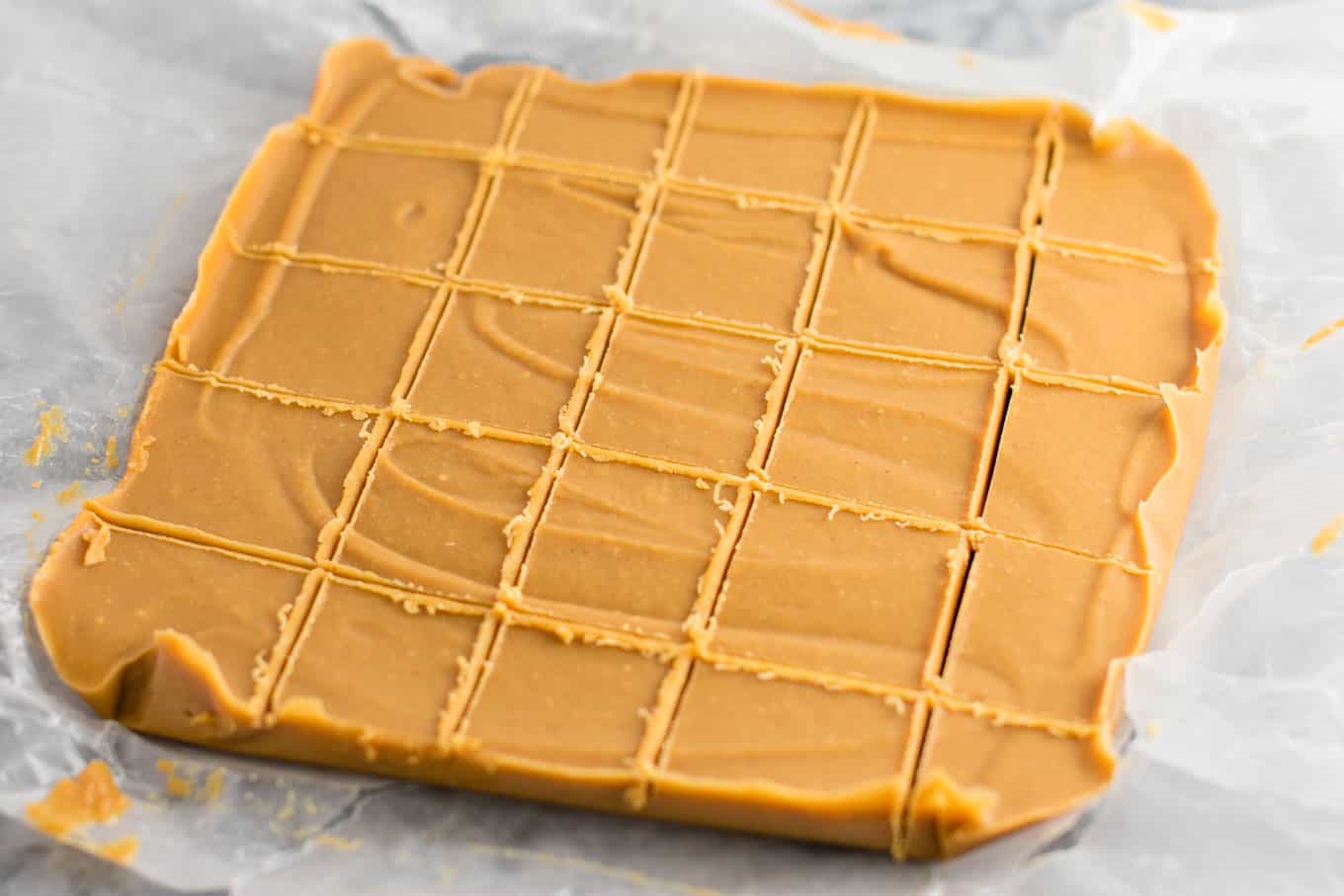 Another favorite holiday treat made with a crunchy gluten free crisp topping.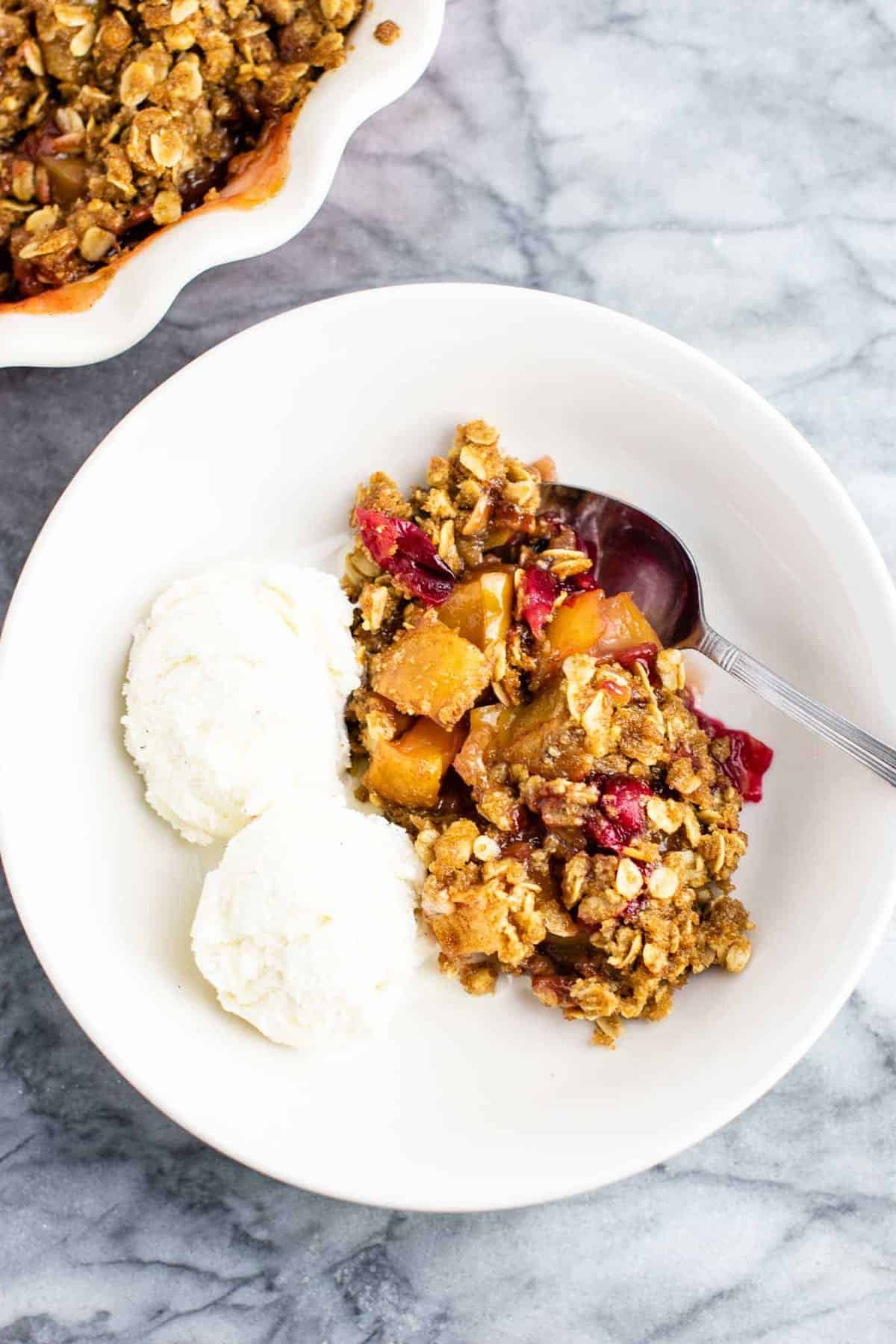 Easy freezer chocolate bark with roasted almonds and flaked sea salt!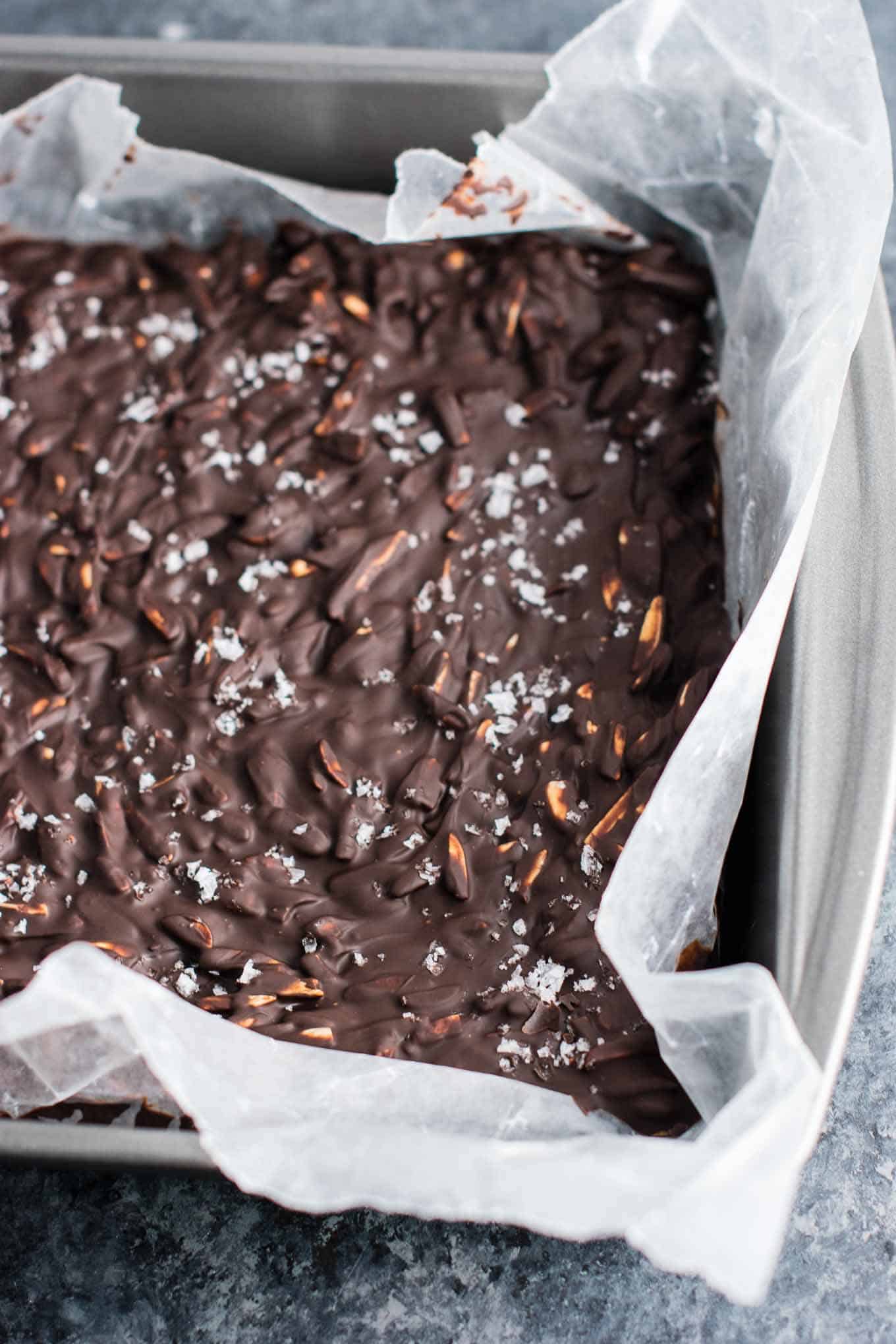 Make Thanksgiving a breeze with this easy gluten free pumpkin pie recipe that everyone will love!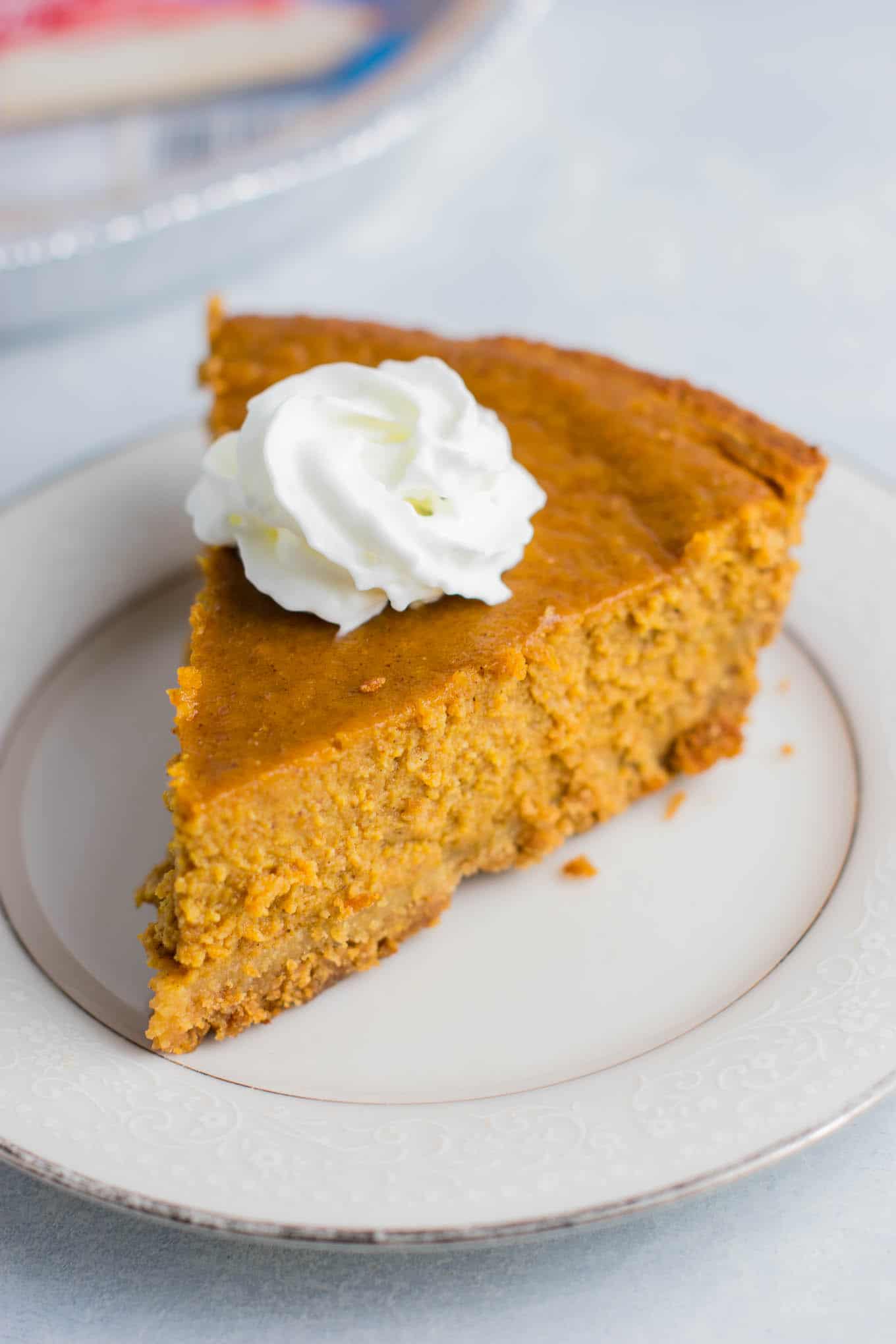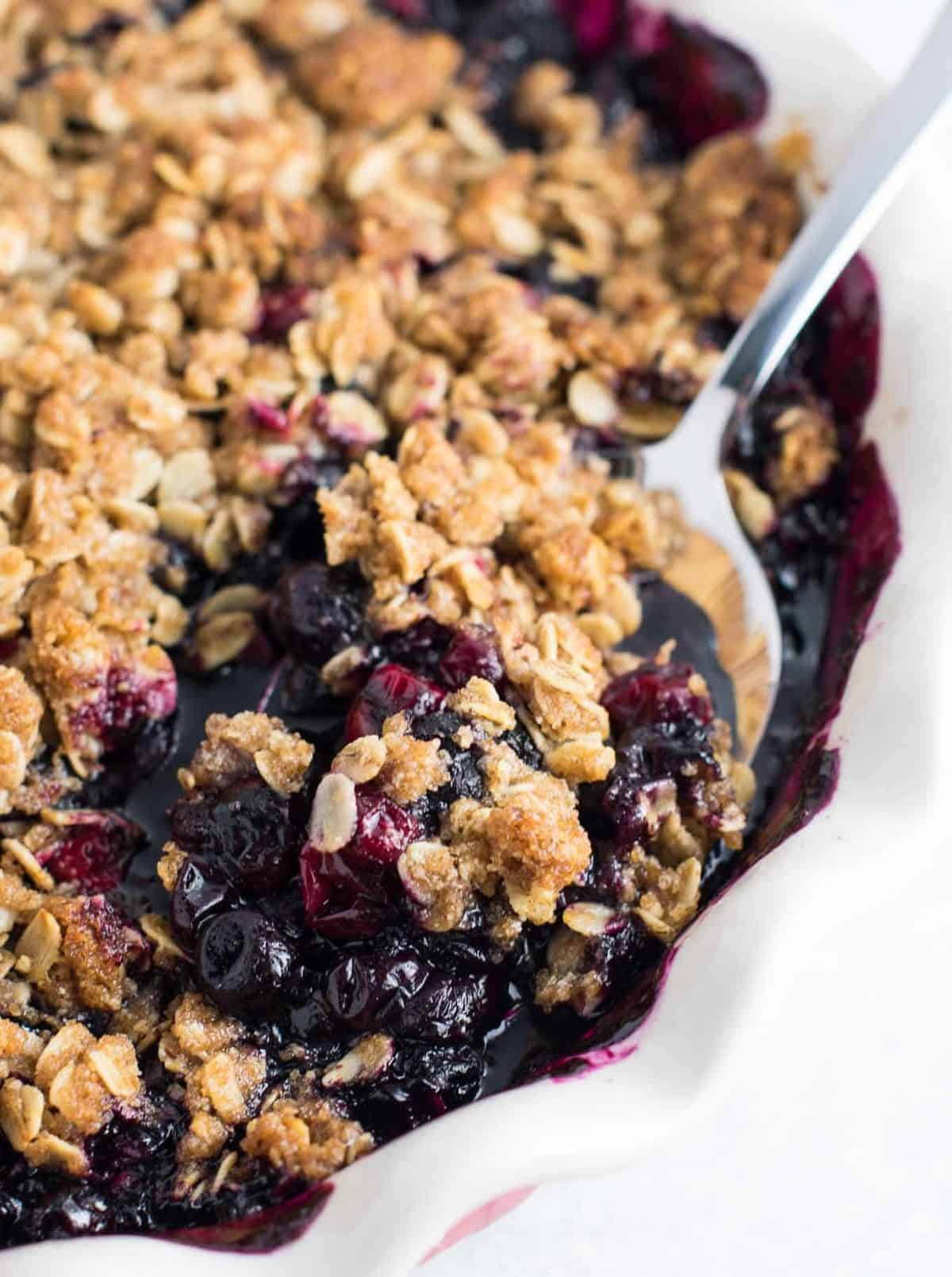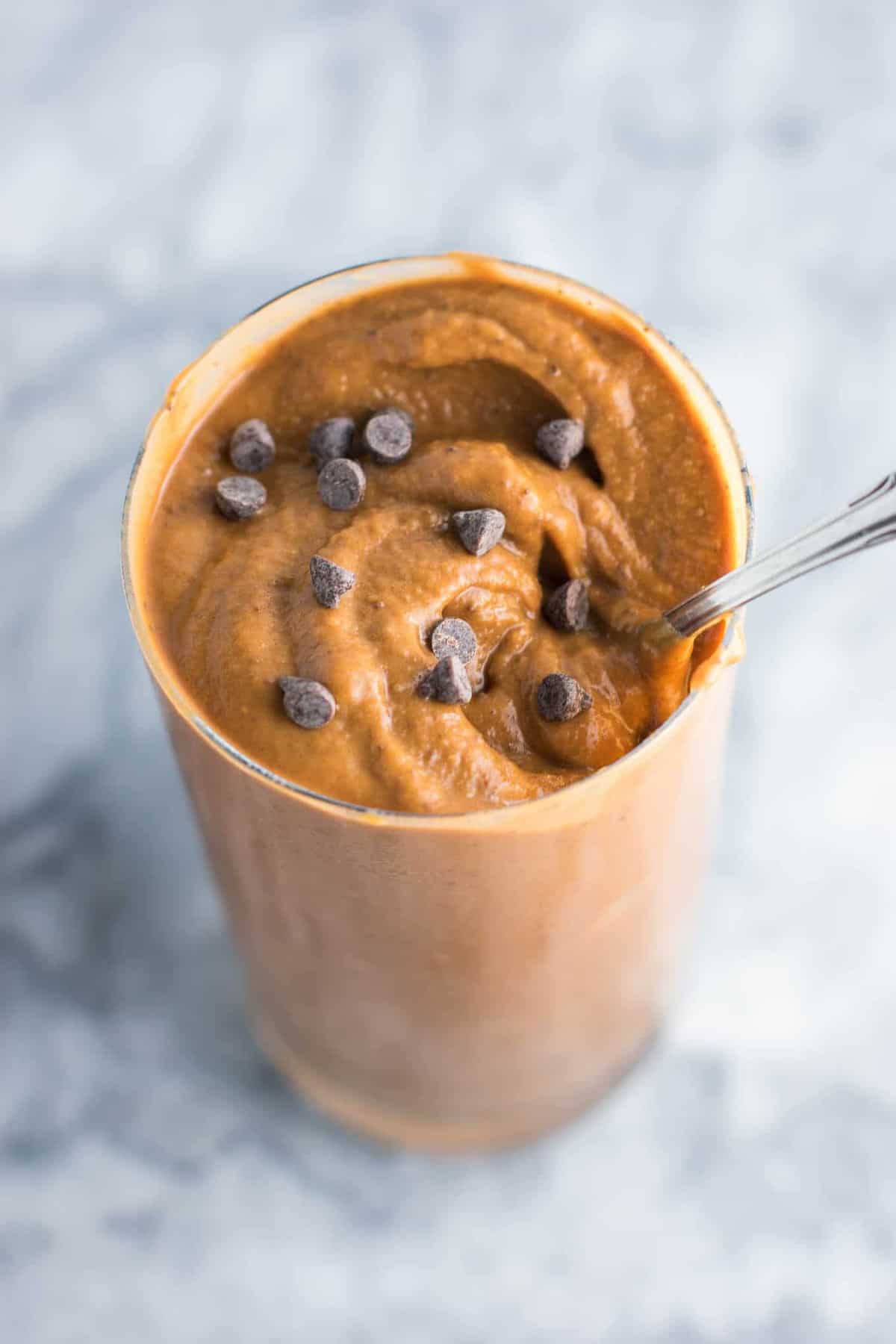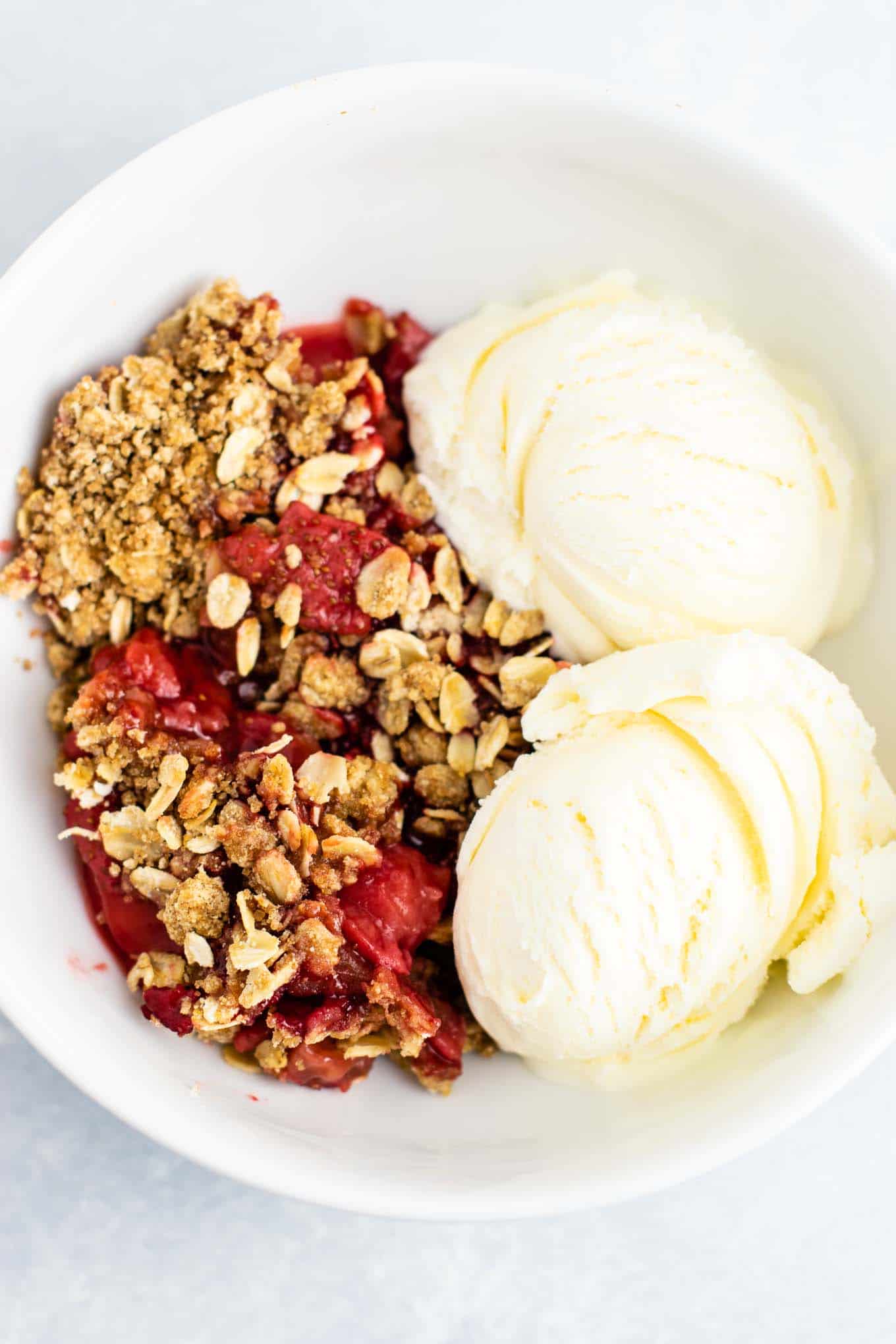 Gluten Free Oatmeal Chocolate Chip Cookies
Healthy No Bake Peanut Butter Cookies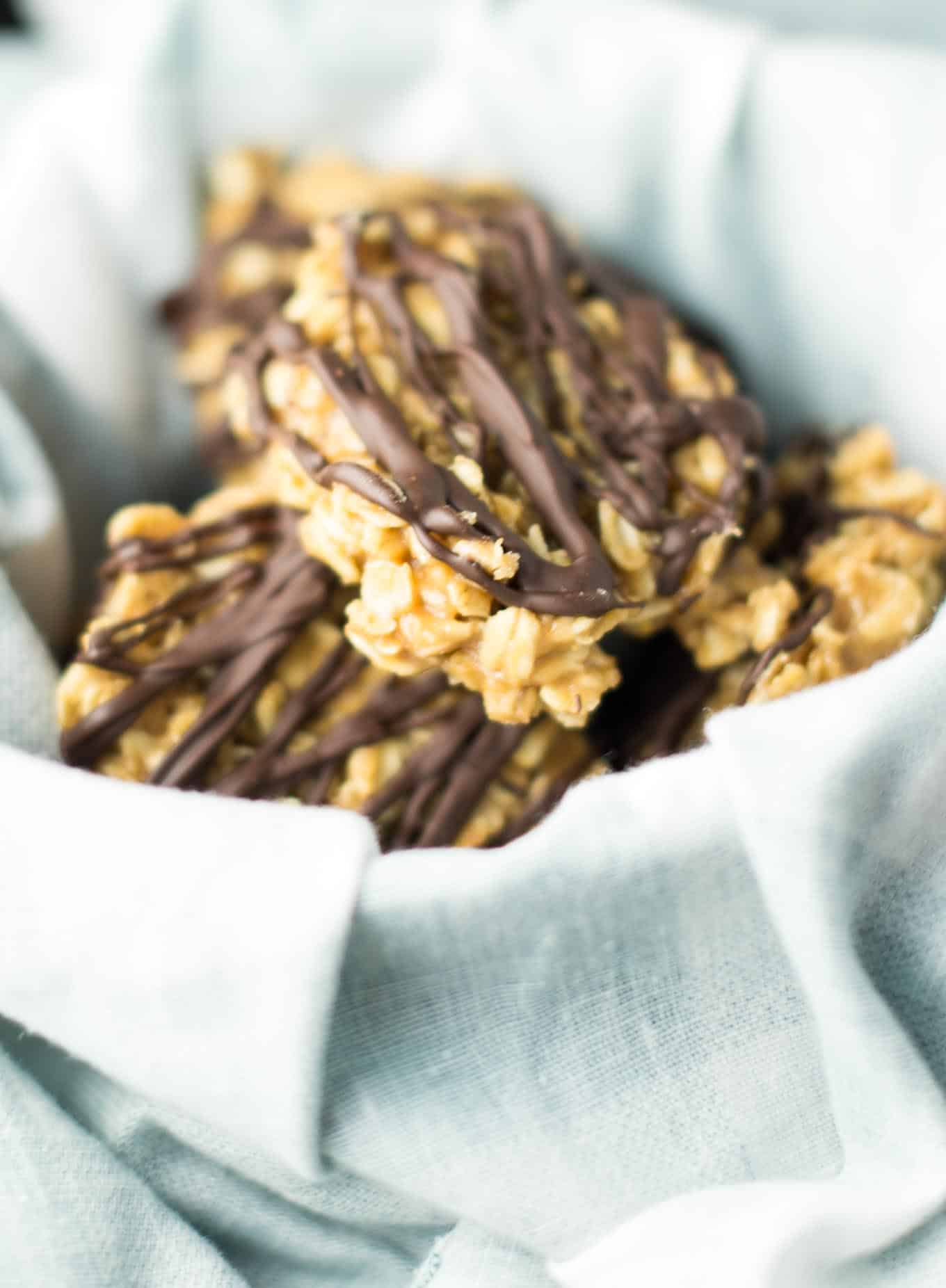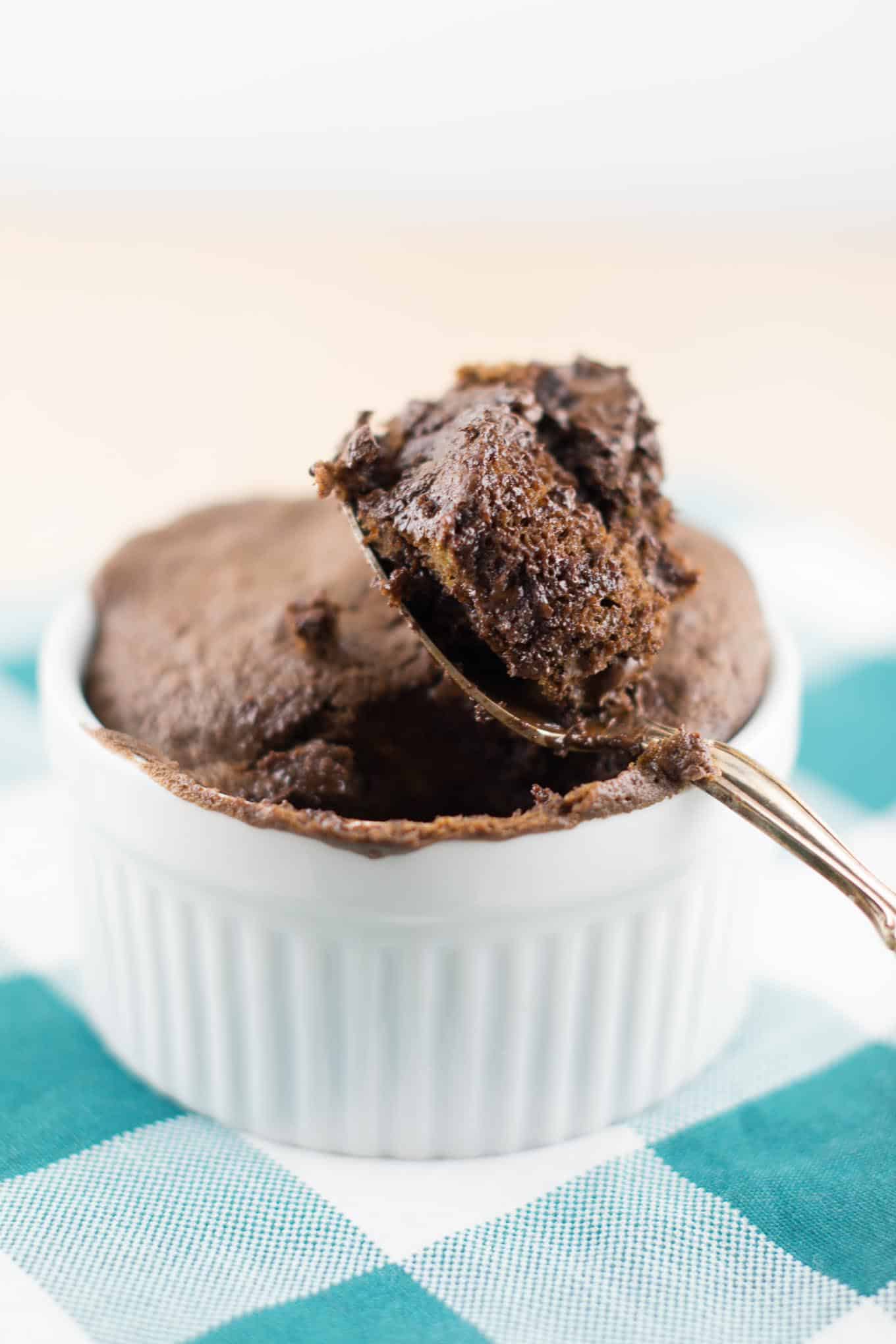 Healthy Chocolate Peanut Butter No Bake Cookies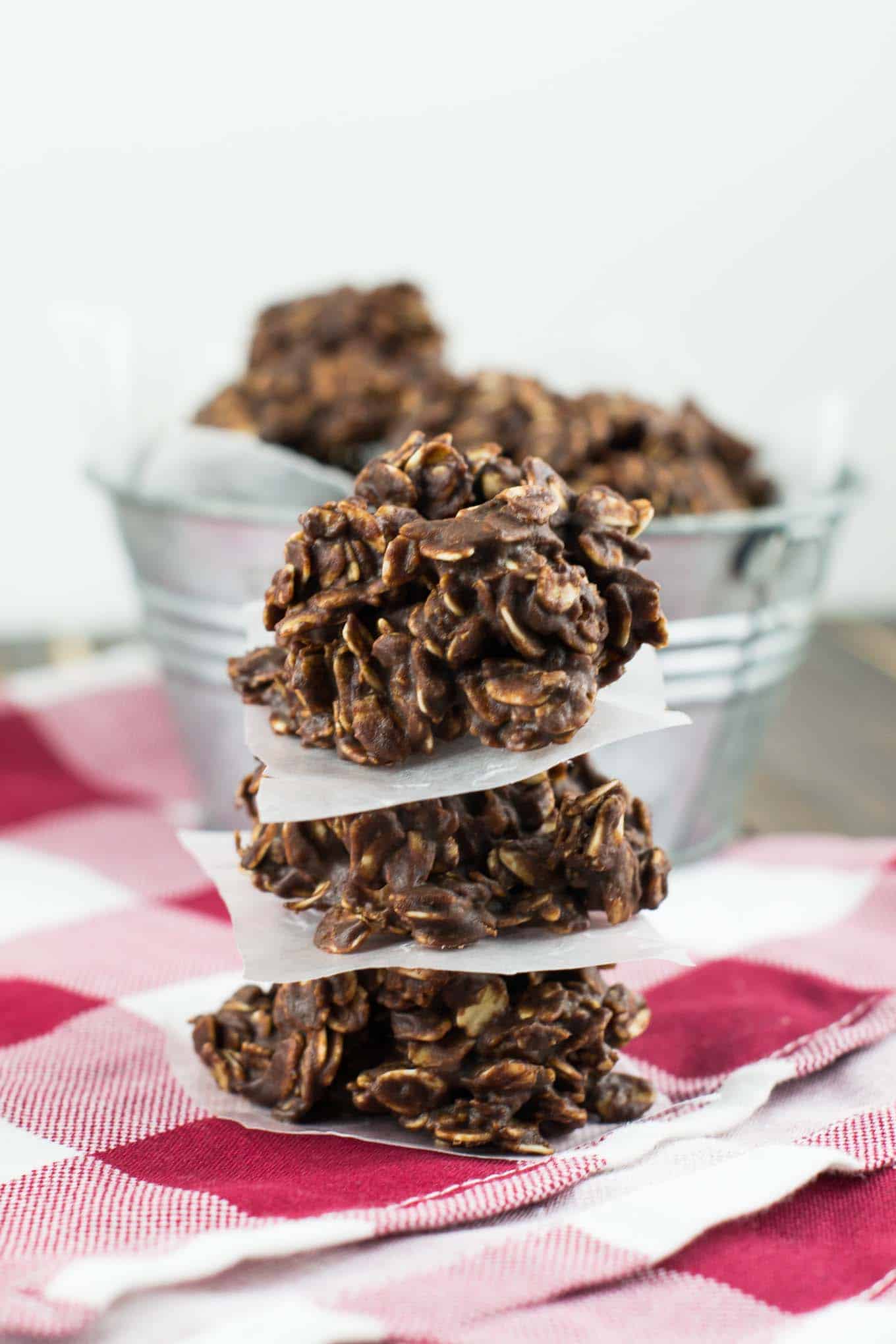 Perfect Fluffy Peanut Butter Cookies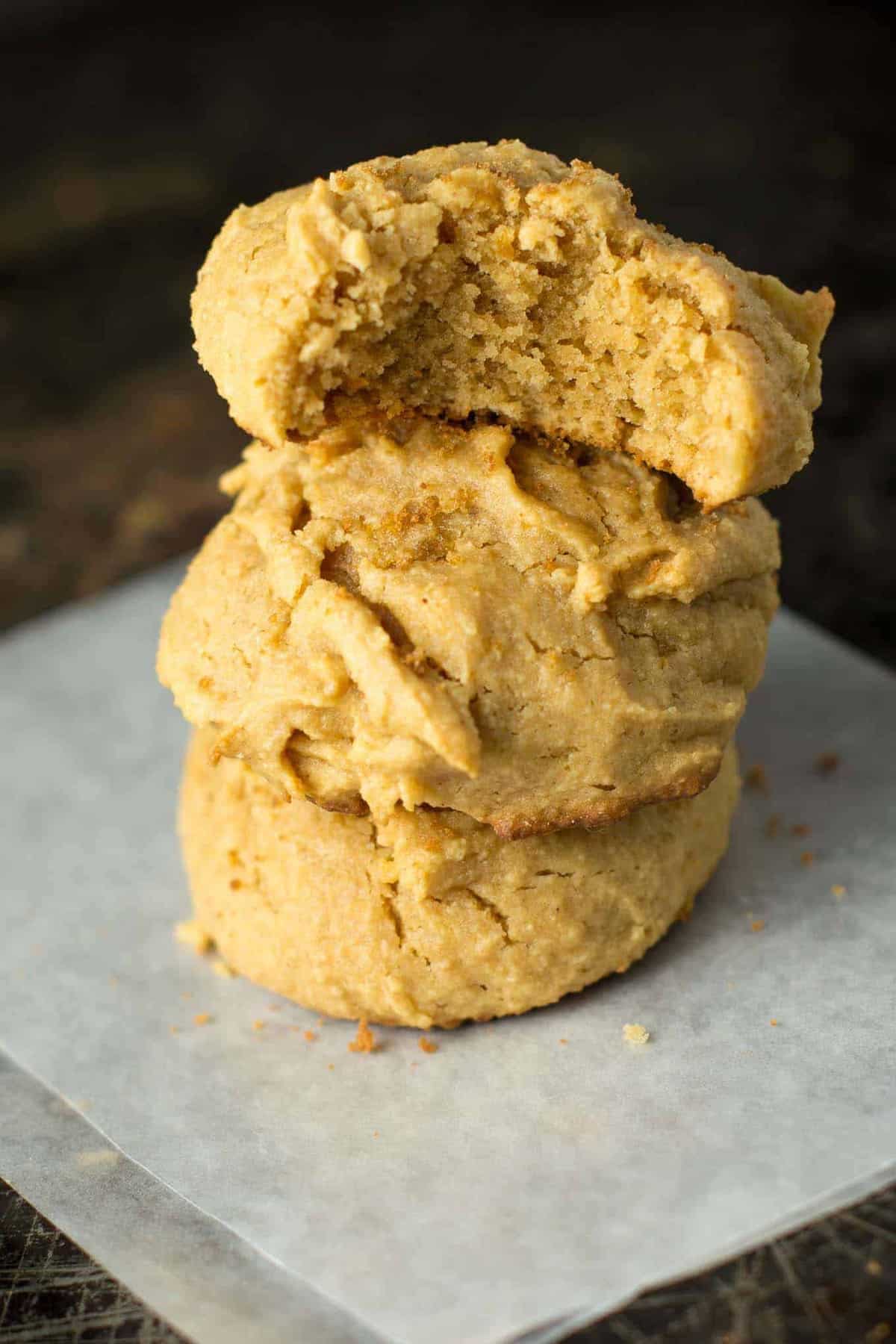 Gluten Free Chocolate Mug Cake
Are you making this recipe? I want to see! Be sure to tag me on instagram @buildyourbite and hashtag #buildyourbite with your recipe pictures!
Be sure to follow Build Your Bite on Pinterest for all the latest delicious vegan and vegetarian recipes!
Click HERE to pin this post for later!