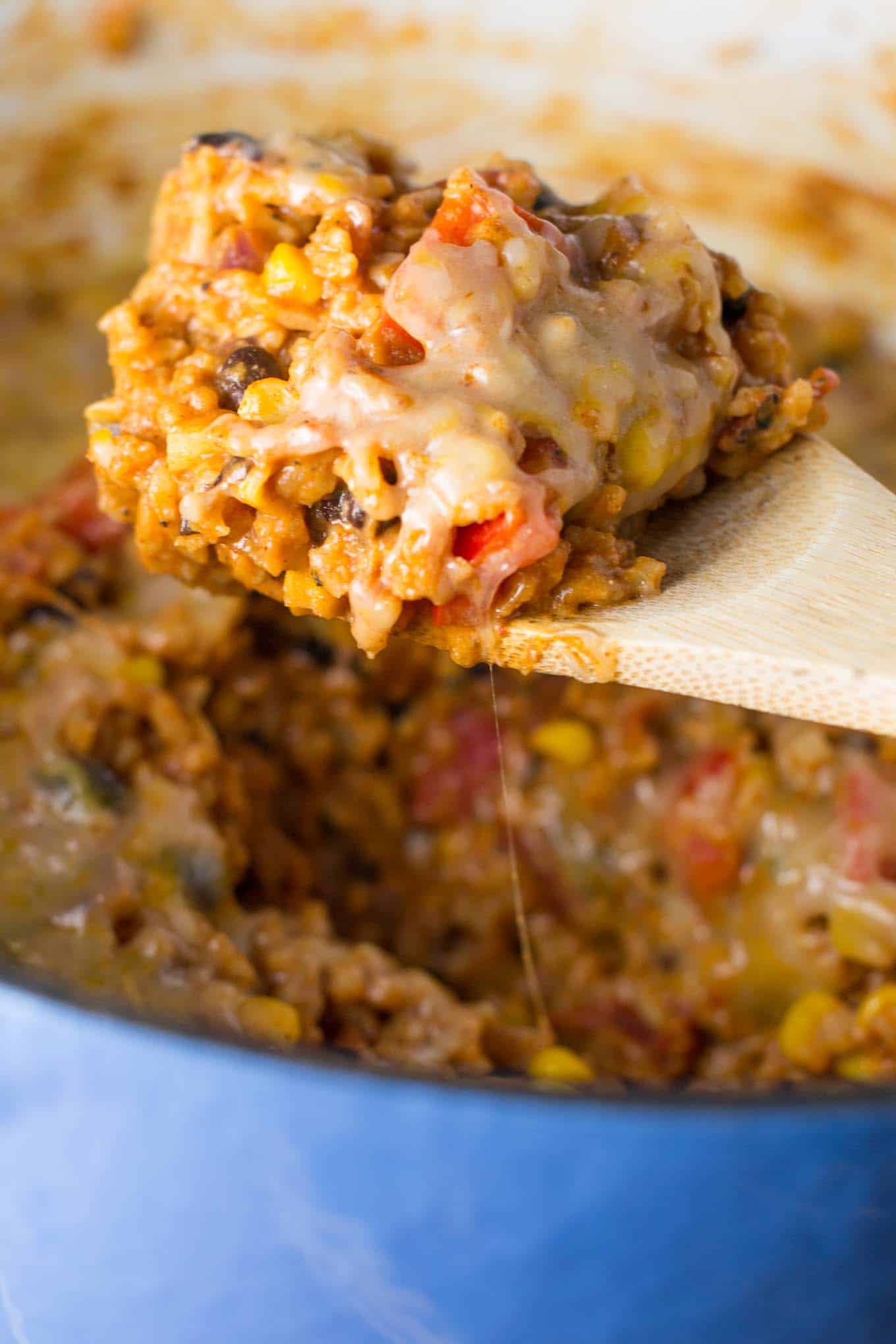 It's no secret that I'm a huge fan of Mexican food.
This vegetarian mexican rice casserole is what my dreams are made of!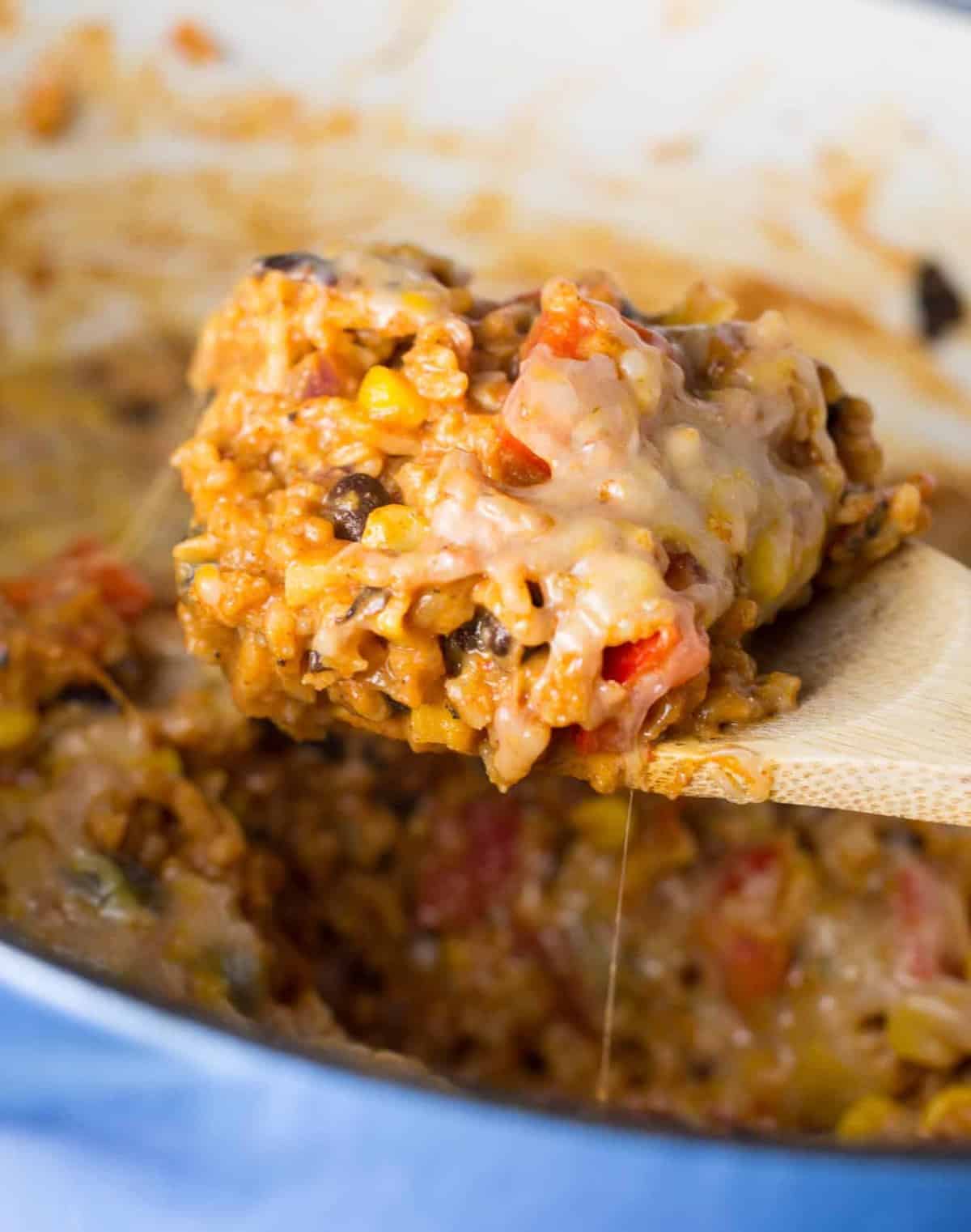 First, we start off with cooking some white rice in a rice cooker.
Honestly you can make it on the stove, but that sticky, super fluffy rice straight from the rice cooker…now that my friends is what life is all about.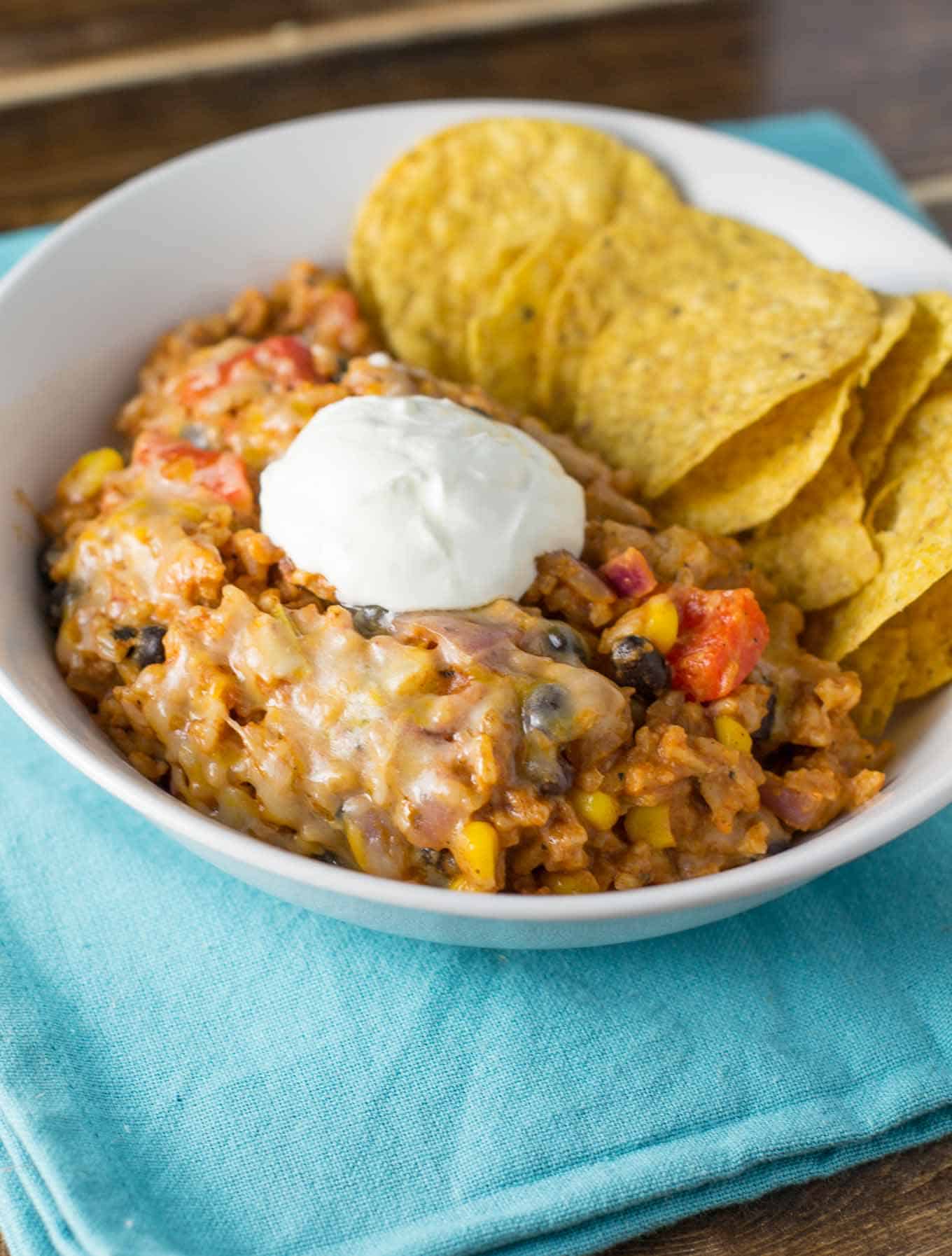 Besides the rice, this recipe all comes together in one pan.
No fuss, delicious real food comfort in a bowl.
Full of fresh veggies, cream cheese (that's where you get that luscious creaminess from!), black beans, fresh lime, enchilada sauce, and more – this casserole is all things delicious!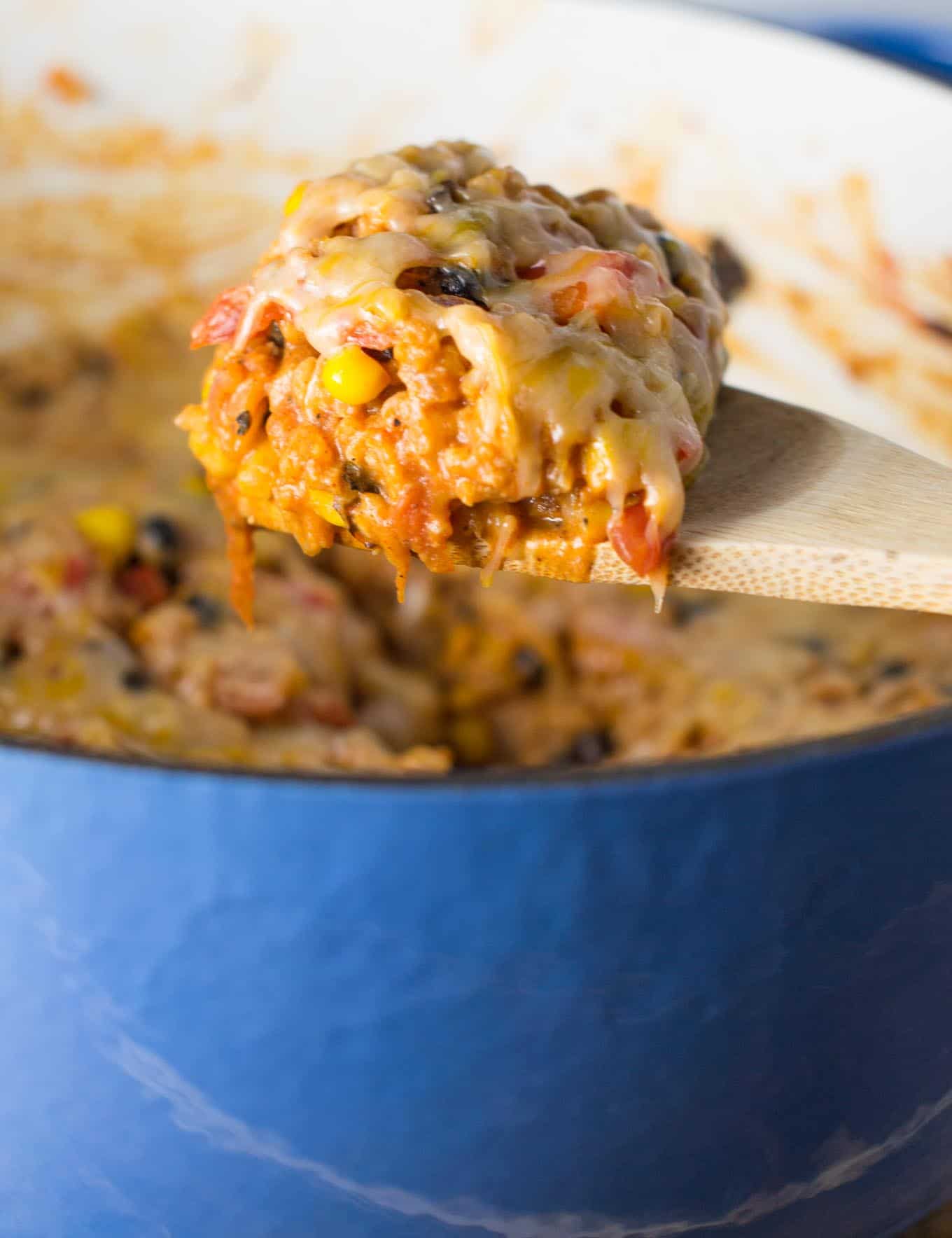 If you're on the fence about dinner tonight, I highly suggest making this.
My family gobbled it up and asked for seconds.
We couldn't wait to eat the leftovers the next day!
Enjoy this vegetarian mexican rice casserole served with a dollop of sour cream and some tortilla chips – I promise you won't be disappointed!

Vegetarian Mexican Rice Casserole
Ingredients
1 medium red onion, diced
8 cloves of garlic, minced
1 red bell pepper, diced
1 cup frozen corn kernels
8 oz enchilada sauce
14 oz diced fire roasted tomatoes
juice of 1 lime
2 tablespoons cream cheese
4 cups COOKED white rice
1 can black beans, drained
1 teaspoon chili powder
3 teaspoons cumin
¼ teaspoon cayenne
1 teaspoon salt
½ cup mexican cheese + more for topping
sour cream, for serving
tortilla chips, for serving
Instructions
Cook rice according to instructions (I used a rice cooker) - the amount of uncooked rice varies based on your brand. You will need 4 cups of cooked rice to add to the recipe
While rice is cooking, heat a large heavy bottomed pan over medium high heat (I used a dutch oven)
Add 1 tablespoon of olive oil, and sauté the red onion, garlic, and bell pepper for 8-12 minutes, or until onion becomes translucent
Add the corn and fire roasted tomatoes and stir an additional 3 minutes
Add drained black beans, 4 cups of cooked rice, lime juice, enchilada sauce, chili powder, cumin, cayenne, cream cheese, and ½ cup of mexican cheese
Add salt to taste (I used a teaspoon)
Serve topped with additional mexican cheese, sour cream, and tortilla chips
Enjoy!