Small batch best guacamole recipe with cherry tomatoes. My favorite easy and delicious guacamole recipe!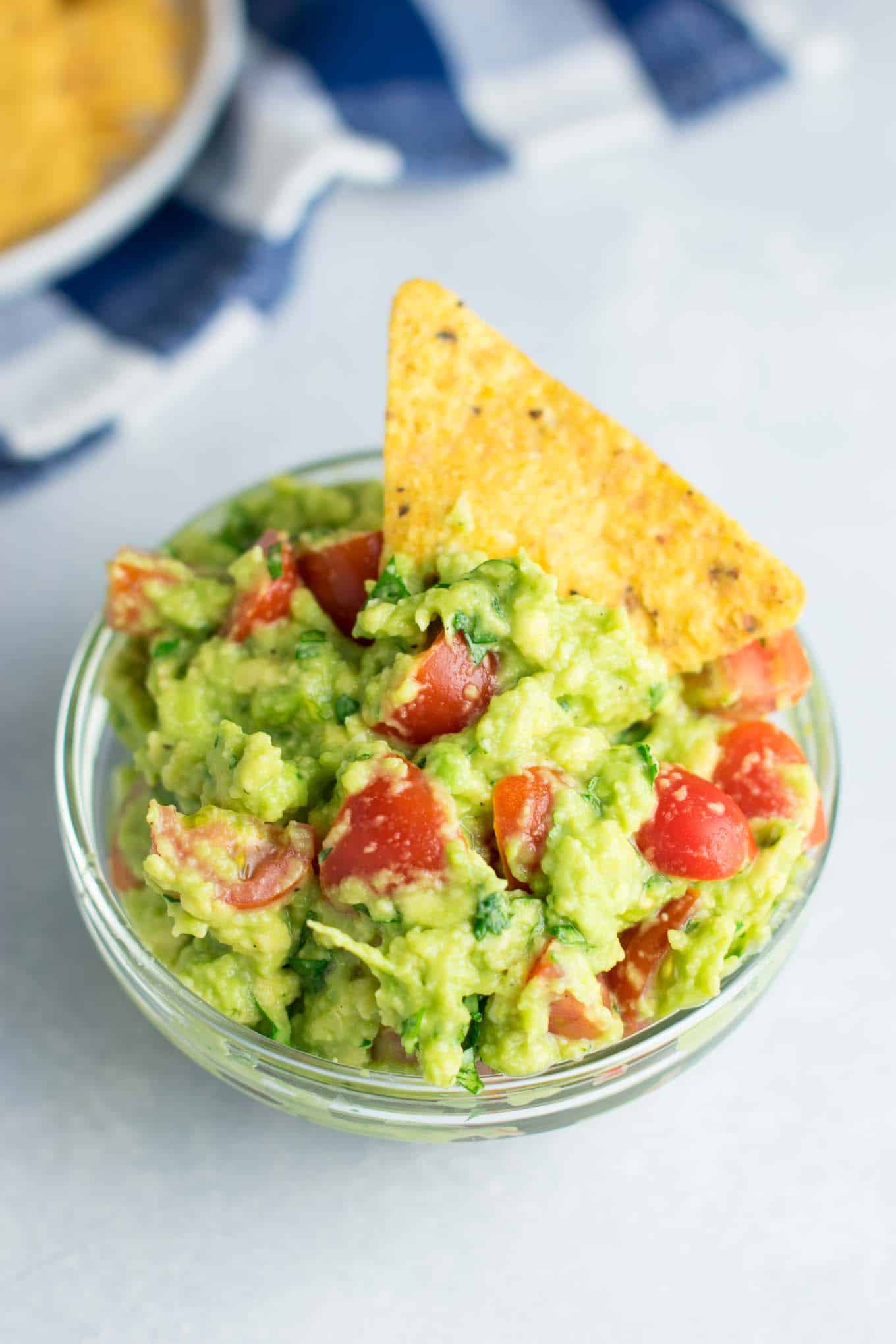 I didn't always used to be a guacamole lover – some guacamole recipes are just too strong for my taste.
I created this best guacamole recipe with simple ingredients and it has become my new favorite!
It is full of fresh flavor and the perfect addition to game day snacking or as a garnish for mexican night at our house!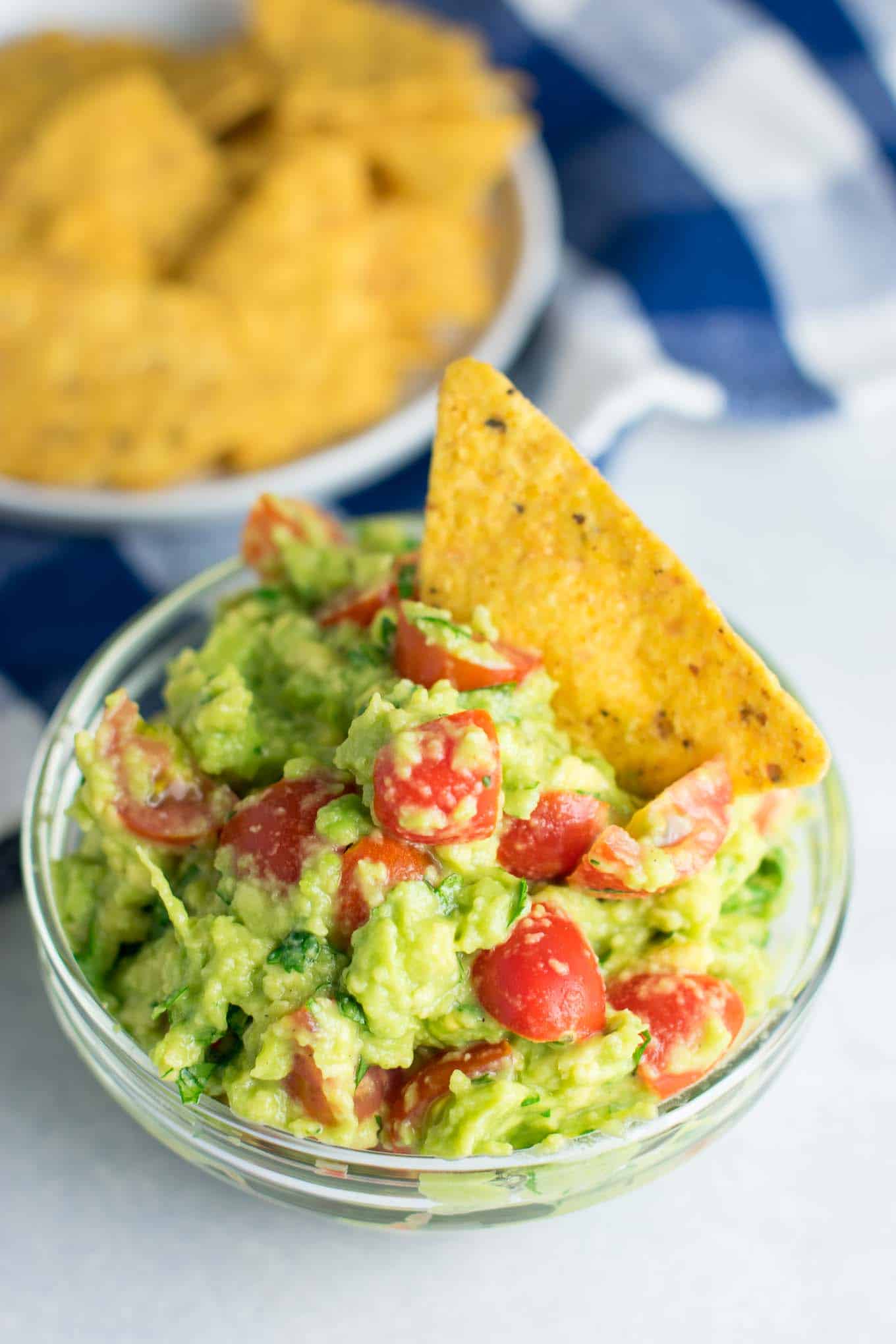 This recipe is fresh, delicious, and the best guacamole I've ever tasted.
I used shallot and garlic, but not a lot so that the recipe has that bite of fresh garlic and onion without being overpowering.
Fresh lime juice and fresh cilantro are also key flavors for getting the taste just right.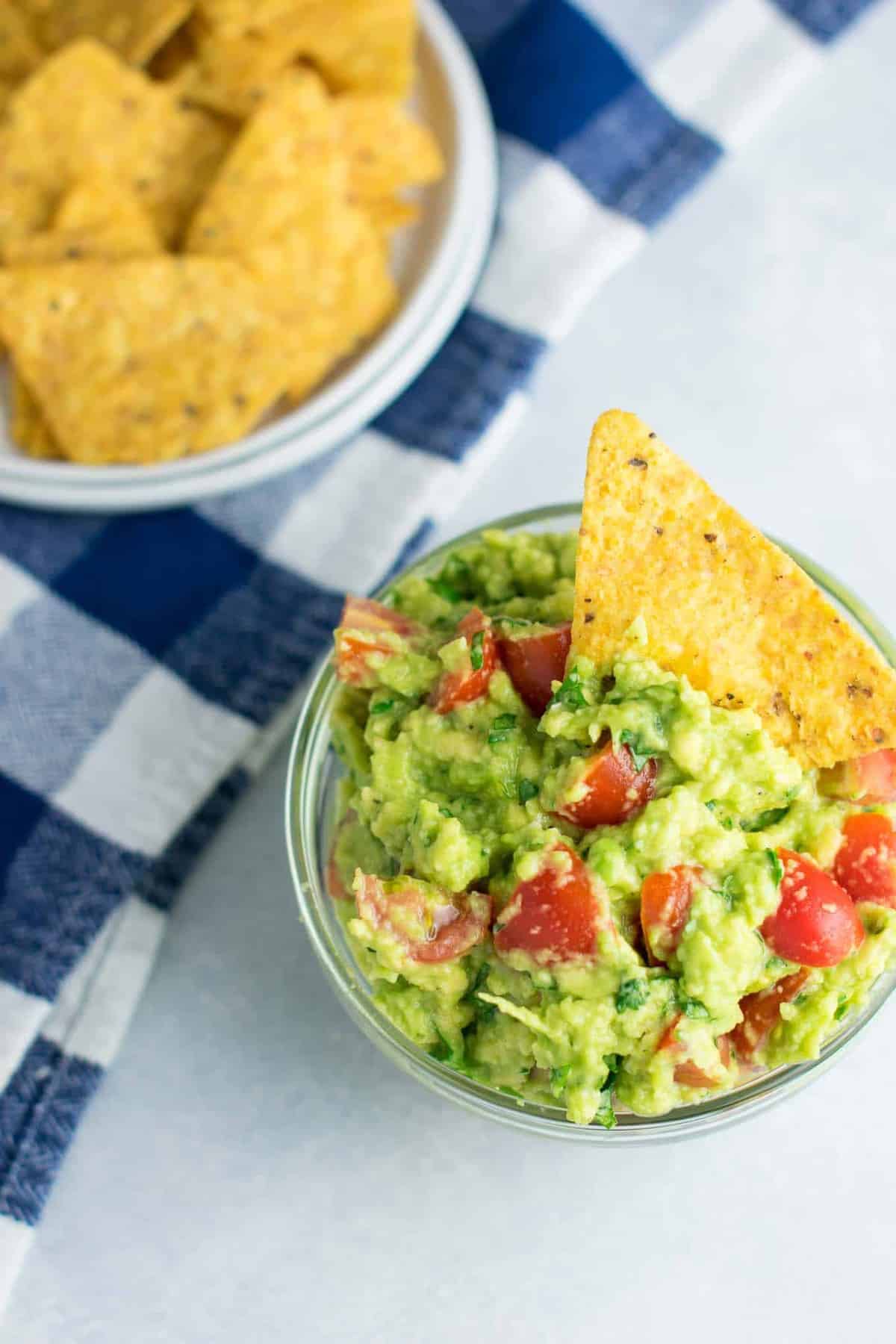 Many guacamole recipes that I've tasted are either too plain, or they have too much garlic and onion.
This recipe uses just enough to add that kick of flavor without being too much to handle.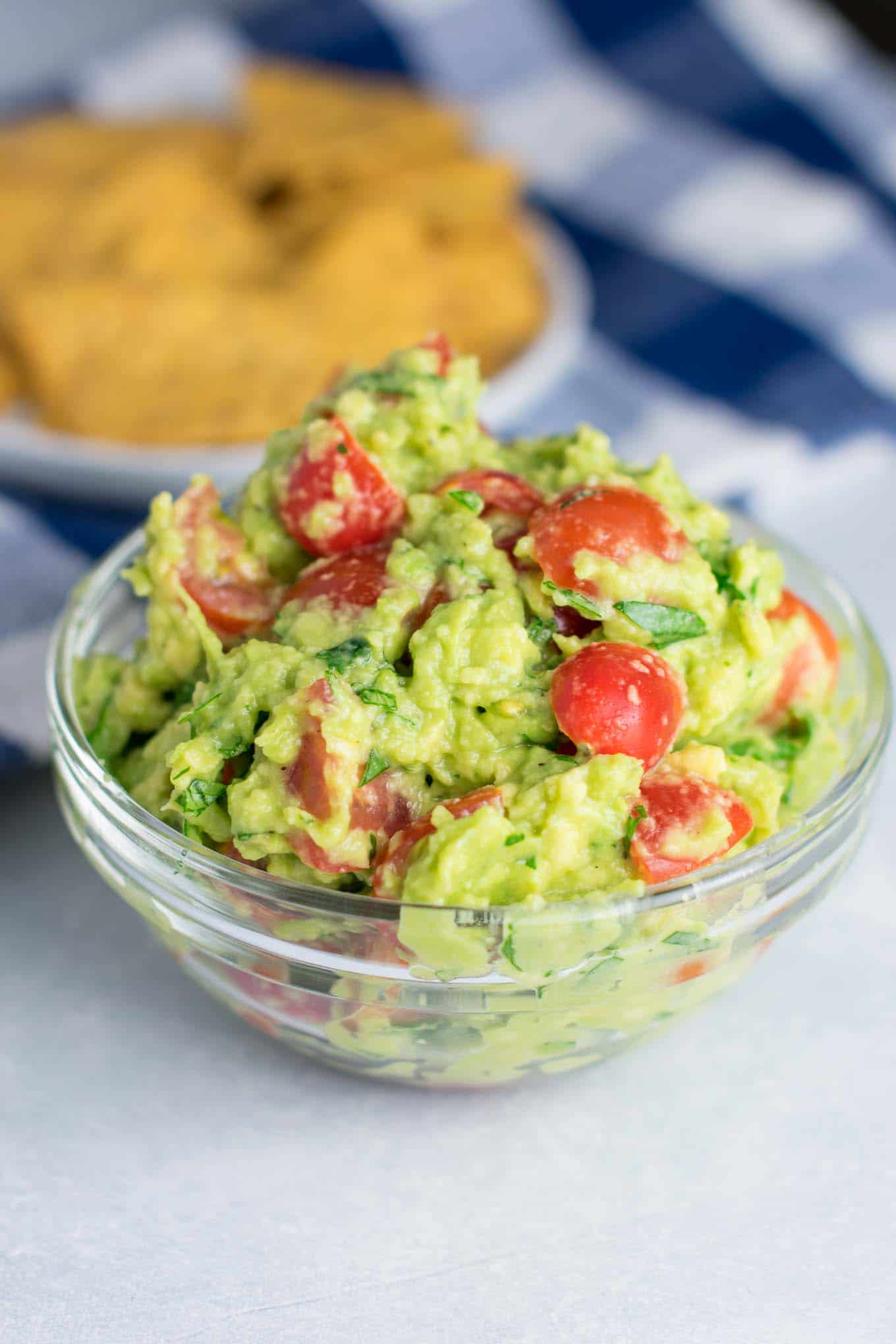 I also like to add cherry tomatoes instead of Roma tomatoes, as they add a nice texture to the guacamole.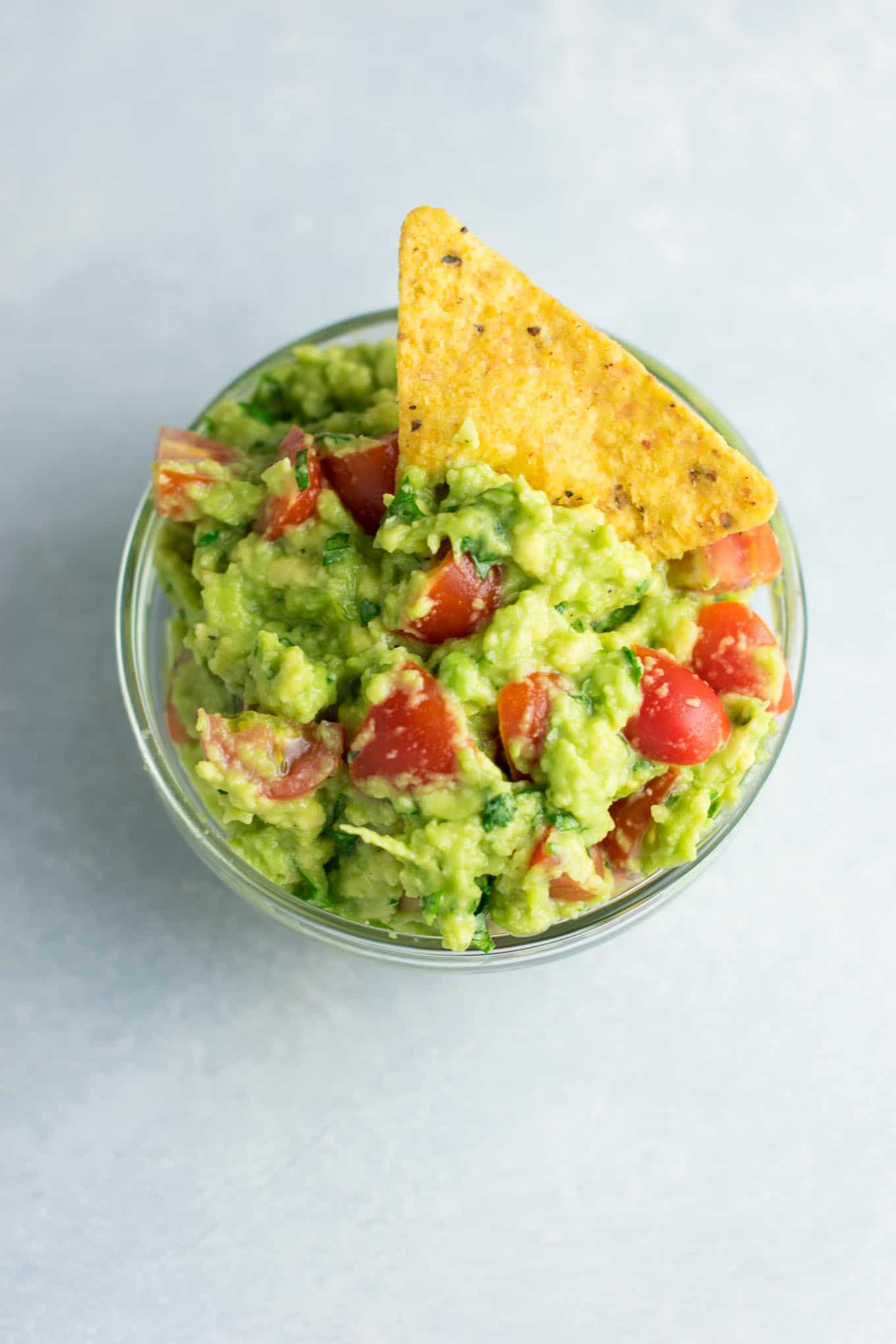 We love this as a snack for game day, or as a side dish with dinner!
I made this guacamole with tofu burrito bowls and it seriously tasted like I had brought Chipotle to my kitchen!
This recipe is small batch, meaning that it's not meant to serve a crowd. Since I'm often just cooking for me and the hubs, this is perfect for us without having too much left over.
If you're making this guacamole for a party, just triple the recipe and you'll be good to go!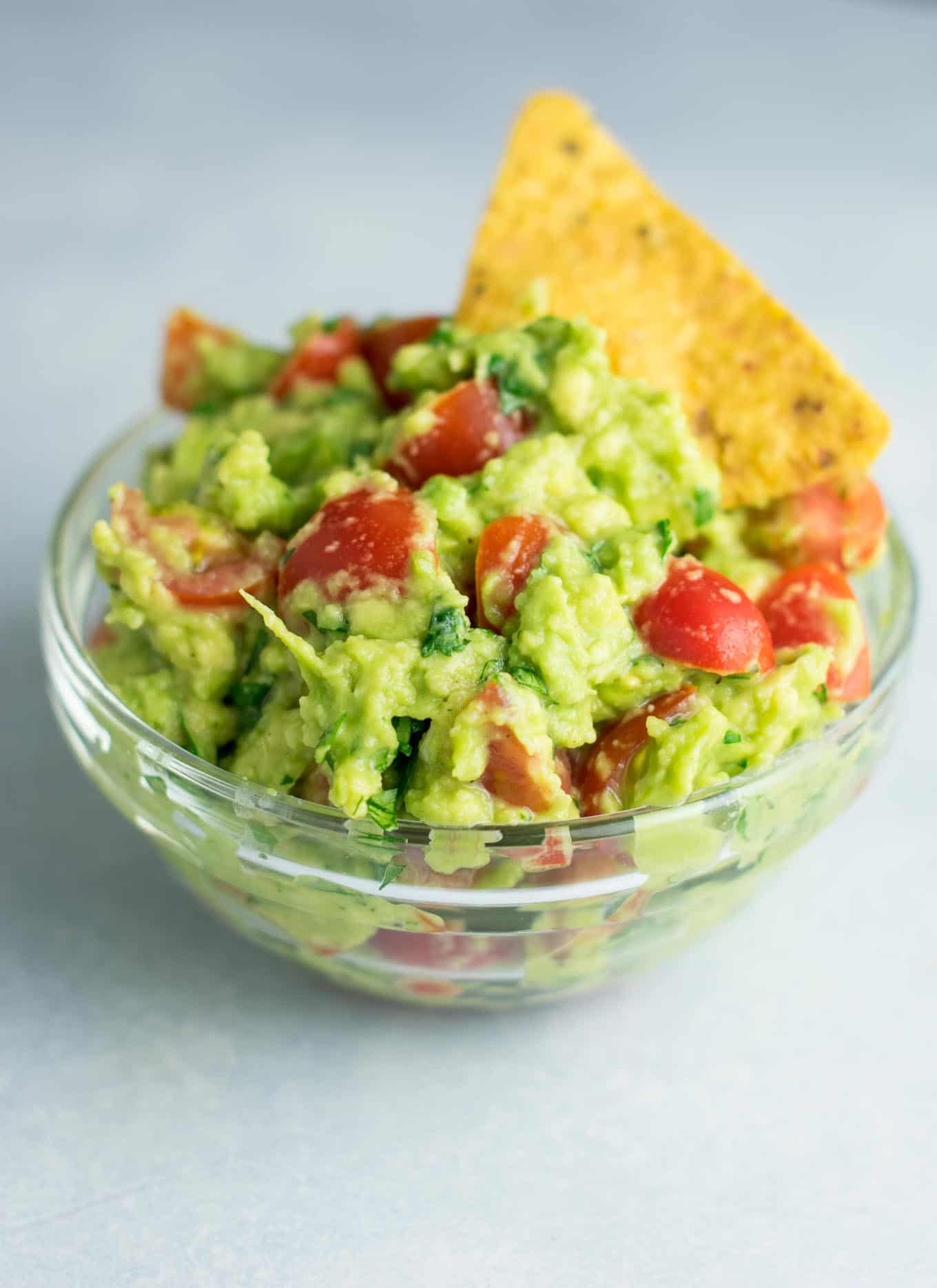 If you love guacamole, you'll love this recipe!
Pin this Best Guacamole Recipe:
The Best Guacamole Recipe
Ingredients
2 large avocados, mashed
1 Tablespoon minced shallot
1 small clove (1 tsp) minced garlic
2 Tablespoons finely chopped cilantro
¾ cup cherry tomatoes, quartered
Juice of ½ large lime
¼ teaspoon salt
¼ teaspoon pepper
Instructions
In a medium sized bowl, mash avocados with a fork
Add remaining ingredients and stir to combine
Serve immediately or store in the fridge for 1-2 days for optimal freshness