Pineapple detox smoothie – a creamy delicious drink full of good for you ingredients.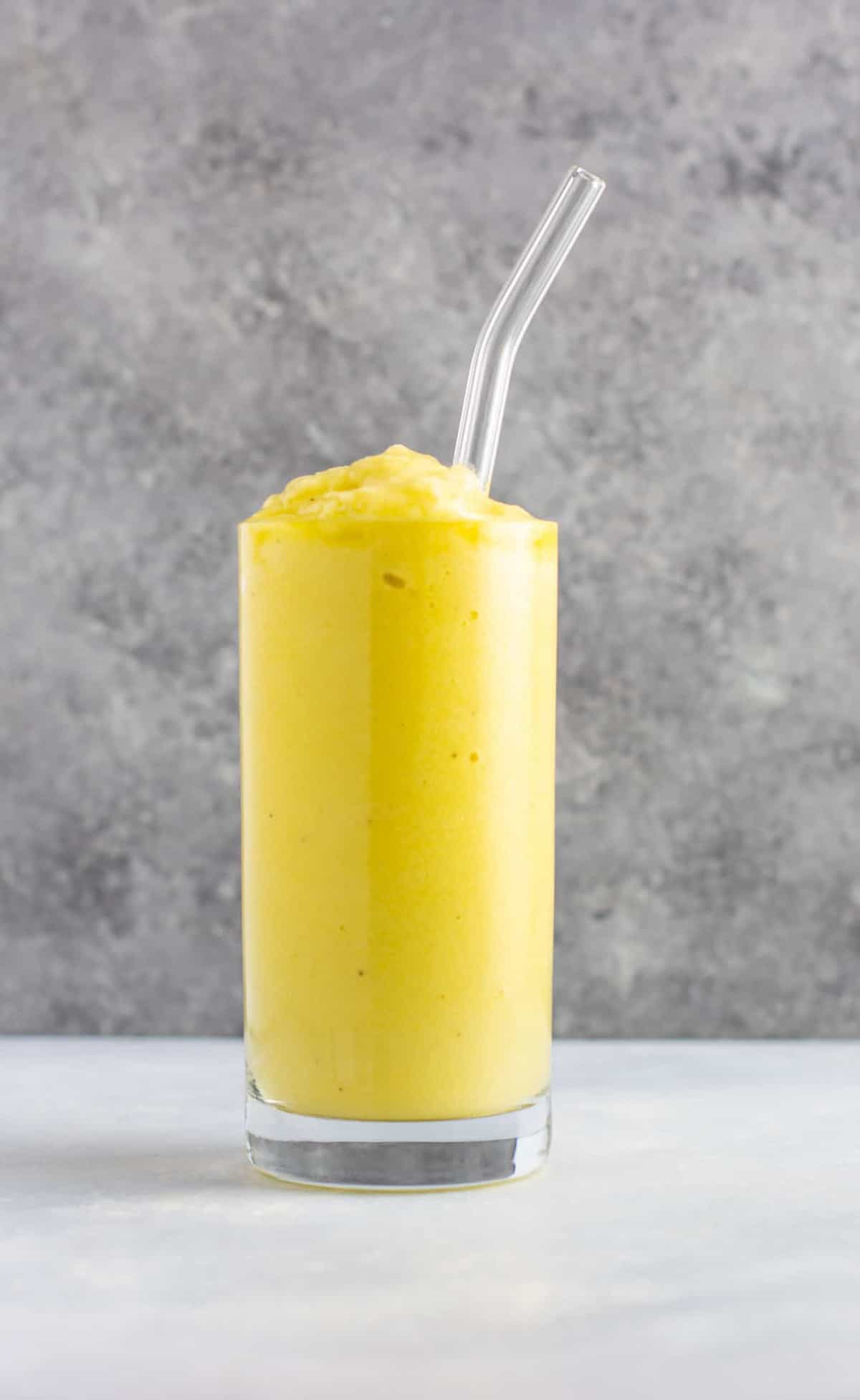 If you're a regular reader of my blog, it's no surprise that smoothies are a big part of my life. This pineapple detox smoothie is my latest favorite way to pack lots of goodness into a drink.
My son Crosby is still a very picky eater, but he will drink any and every smoothie. I love that I can put tons of nutrition into a glass for him to drink up (he loves glass straws just like us!)
ingredients to make a pineapple detox smoothie
fresh pineapple
cucumber
celery
lemon
ginger
frozen bananas
frozen peaches
ice
Tropical smoothies with pineapple taste so fresh and really satisfy my sweet tooth.
I personally love my smoothies to be realllyyyy thick, more like ice cream texture or icee texture.
In order to make this smoothie the way I did, you will need to use your high speed blender. If you don't have a high speed blender, you might want to add water or not use some of the harder to break down ingredients. It just depends on the strength of your blender.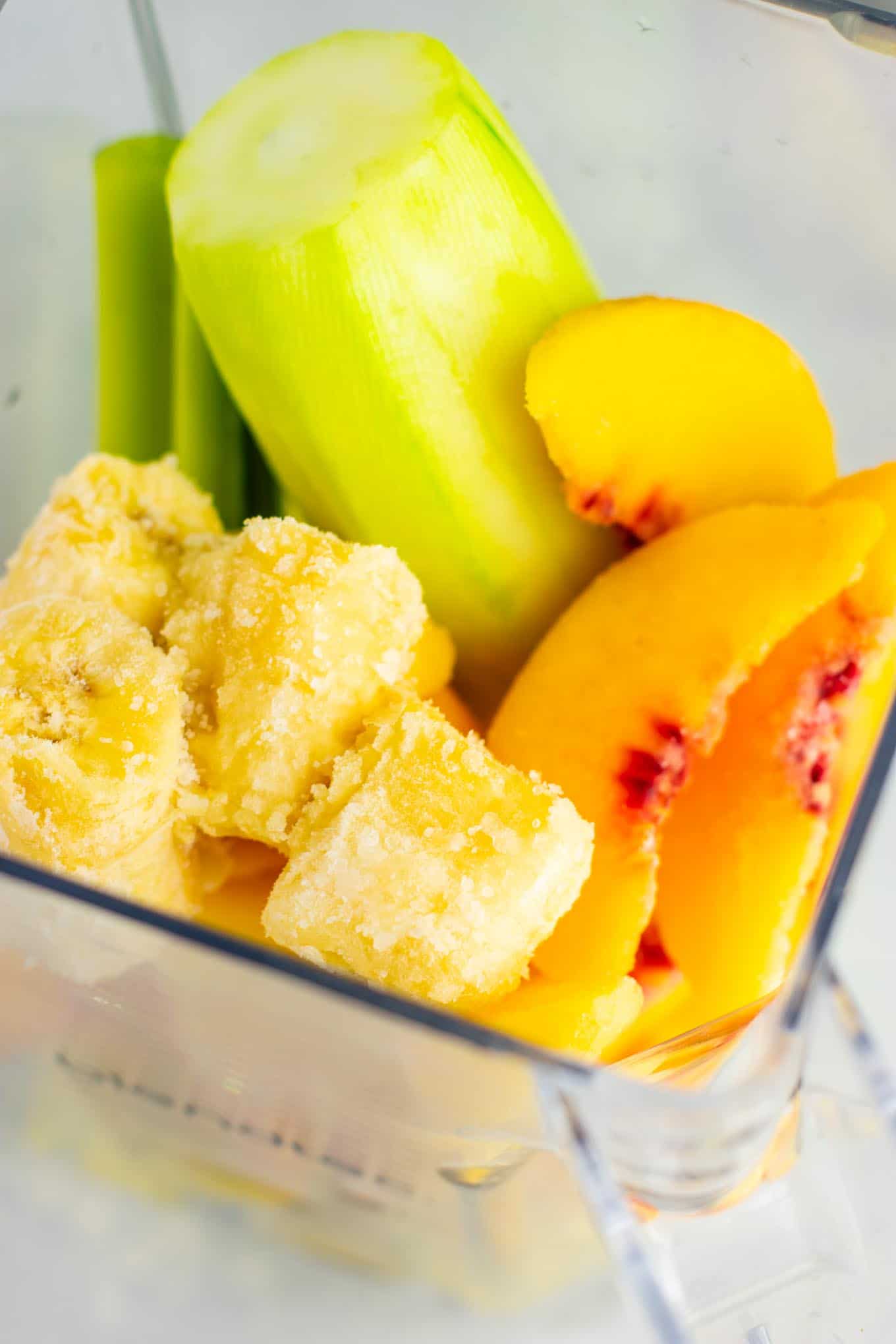 How to make your pineapple detox smoothie
Add pineapple, cucumber, celery, ginger, lemon, banana, and peaches to a high speed blender.
Blend until smooth.
Add ice to desired texture and keep blending (I used 2 cups of ice).
Pour into glasses and serve immediately.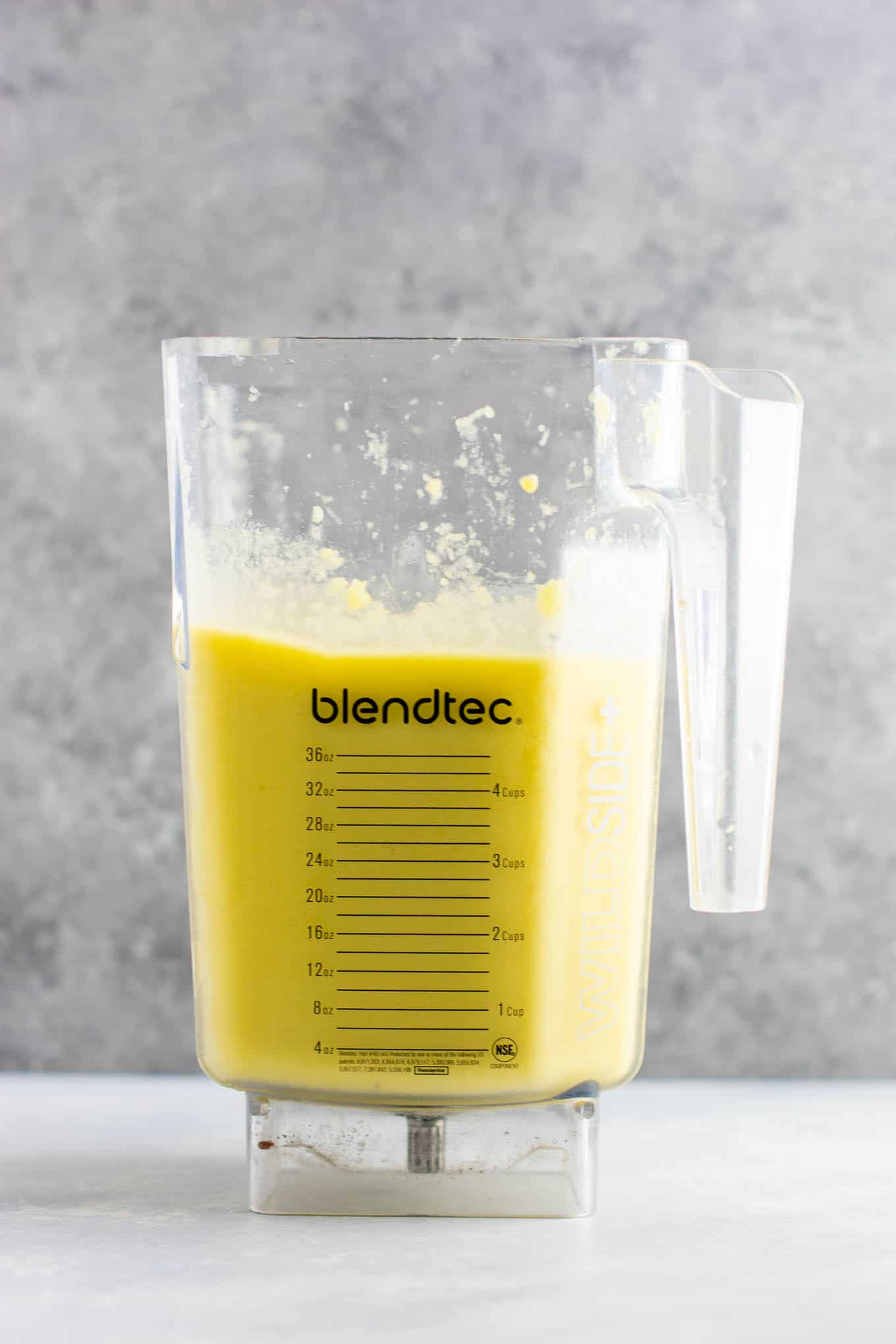 As usual, one of my flaws is my inability to make a small smoothie recipe. No matter how hard I try, they are always ginormous and filled to the brim with wholesome ingredients.
This recipe easily serves 3 – 4 people, but you can either halve the recipe or store leftovers in the fridge.
Tips for storing leftover smoothies
If you plan to store the leftovers, just pour the smoothie into mason jars with matching lids to seal tight.
When you go to drink your leftover smoothie, just blend with ice to desired texture if you want it to be thick.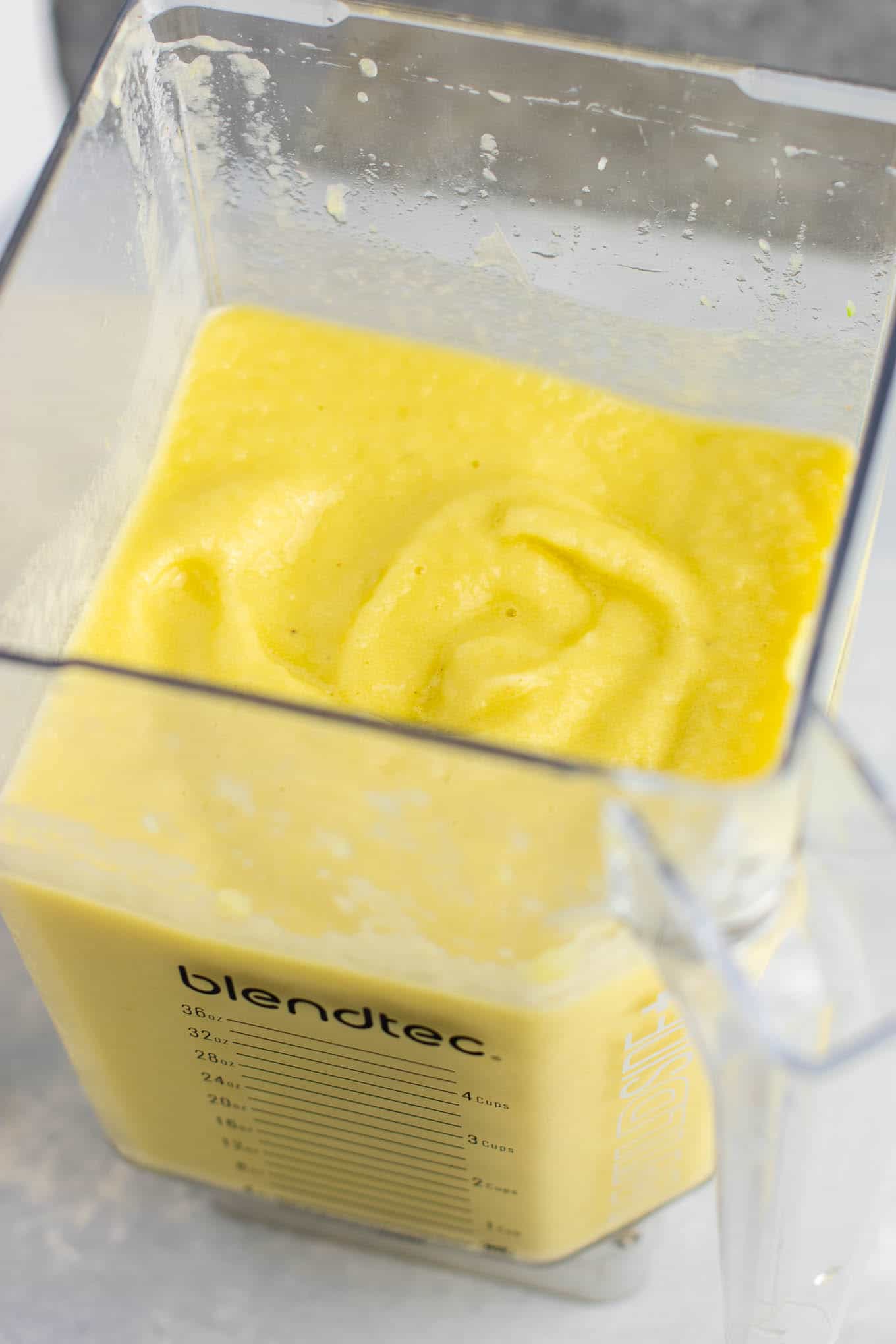 This pineapple detox smoothie tastes like a pineapple frosty to me. Like I said, I love to add extra ice to make my smoothies overly thick.
Not only is it more delicious, but I feel like I'm getting a treat. I honestly crave smoothies now that I have learned how to make them delicious every time!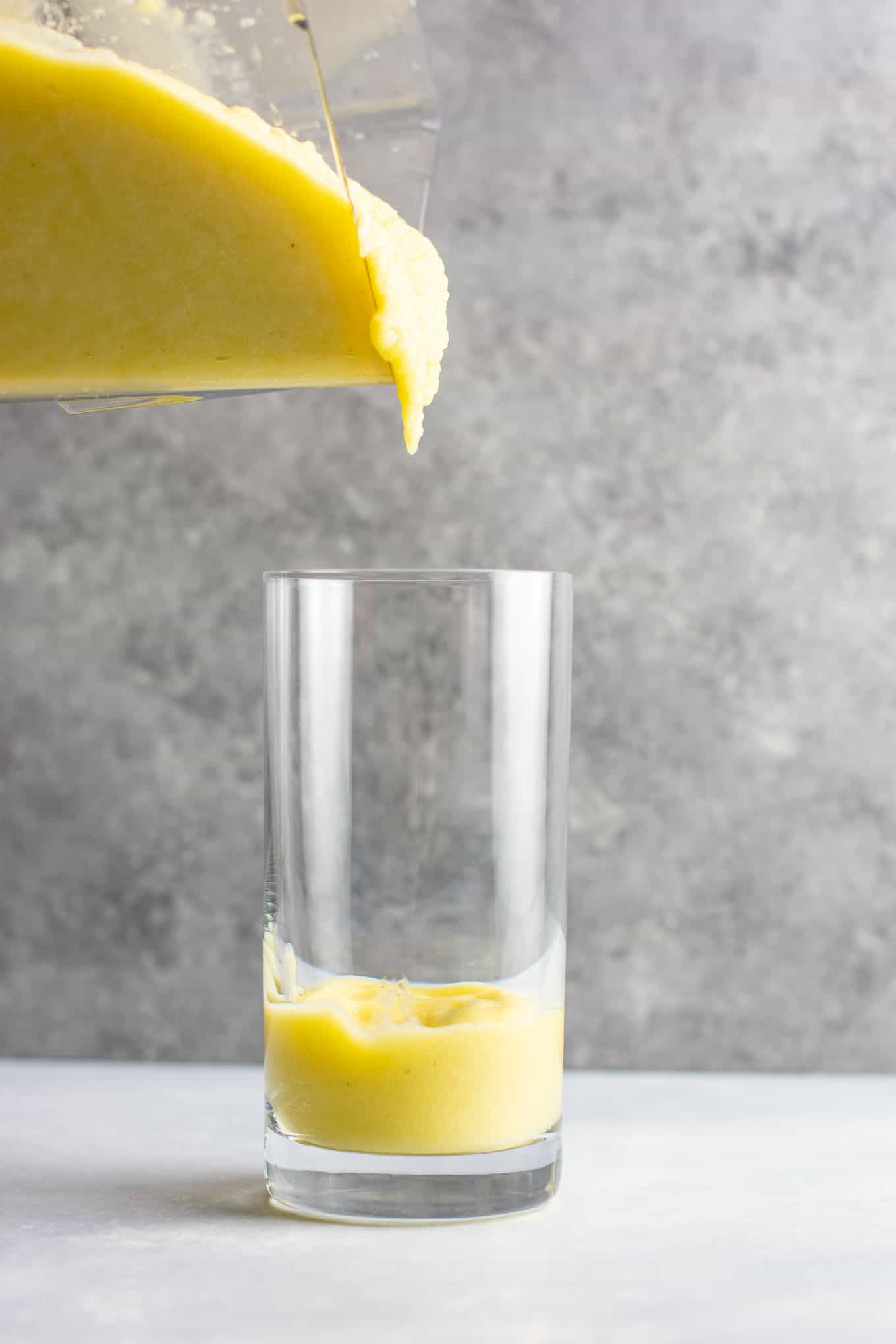 One note about the celery – if you are not a celery person – DO NOT add this in. It's totally optional for the smoothie, but you definitely will taste a hint of celery.
My husband and I like celery, so we didn't hardly notice. You won't, however, taste the cucumber.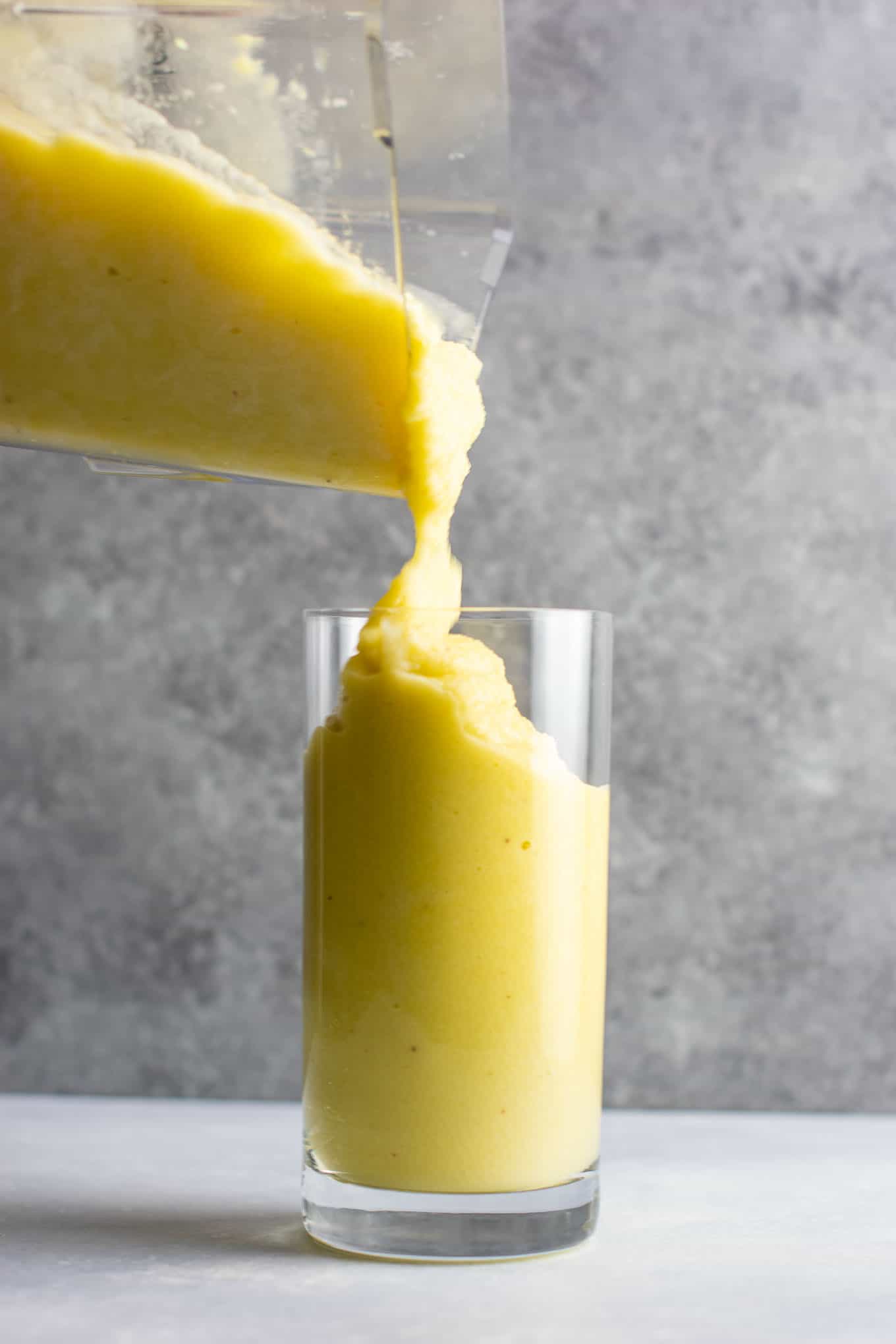 I love that this smoothie uses no liquid, that helps make it even more thick.
The liquid from the cucumber and pineapple gave it enough juice to blend without adding any additional water or other liquid.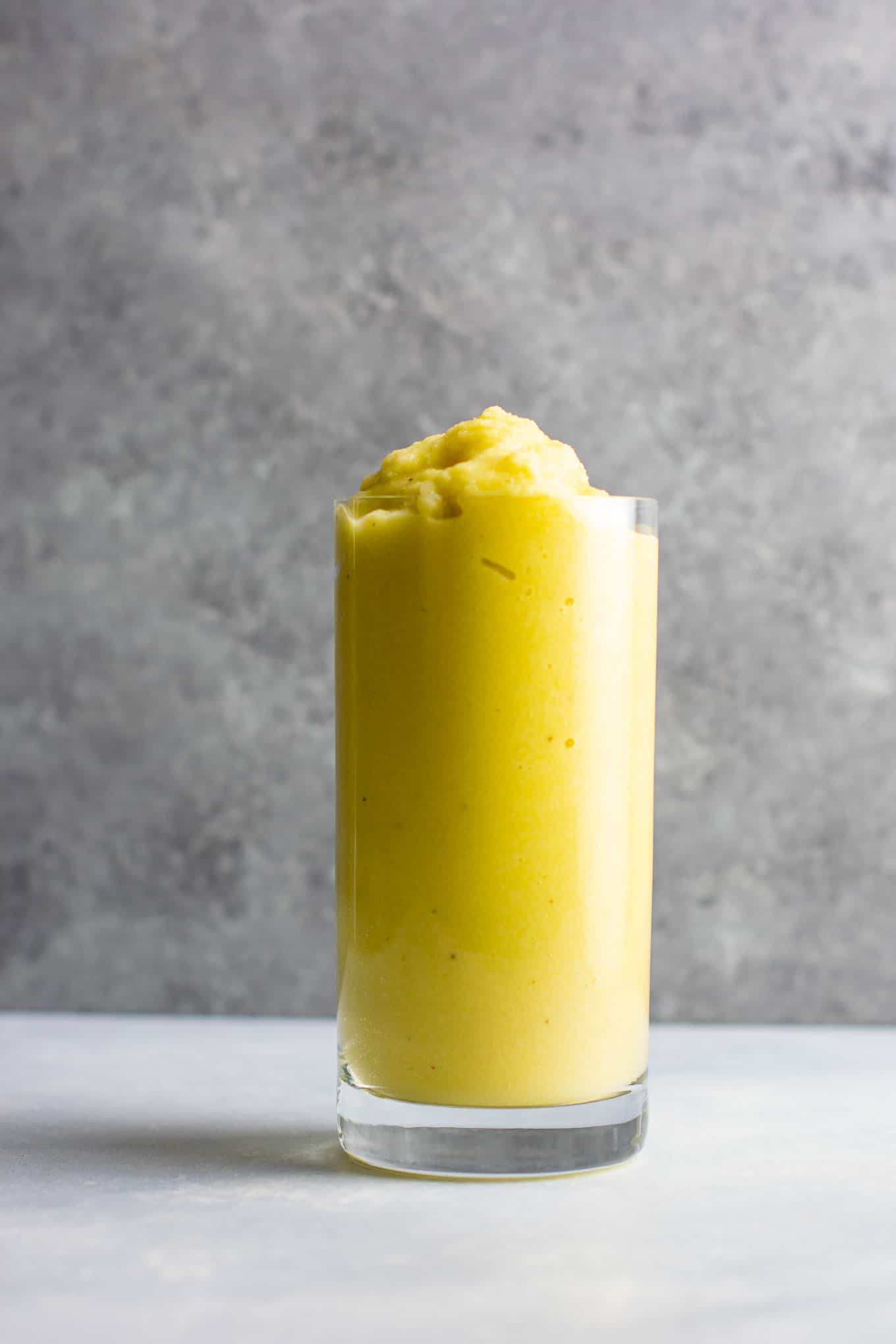 For even more punch, add in some baby spinach. You won't even notice it!
Happy smoothie making!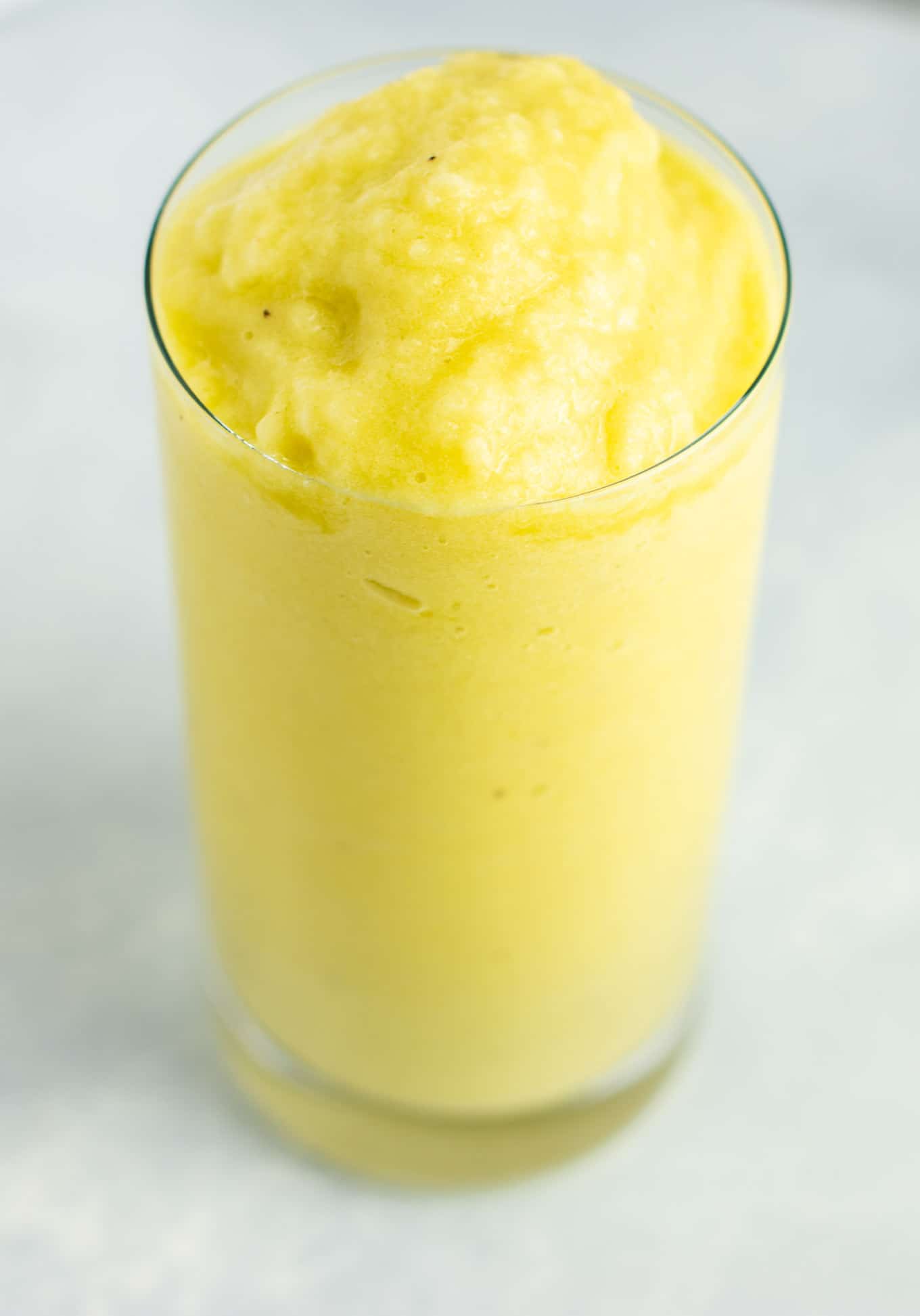 Looking for more healthy smoothie recipes?
Here are some of my favorite healthy smoothies!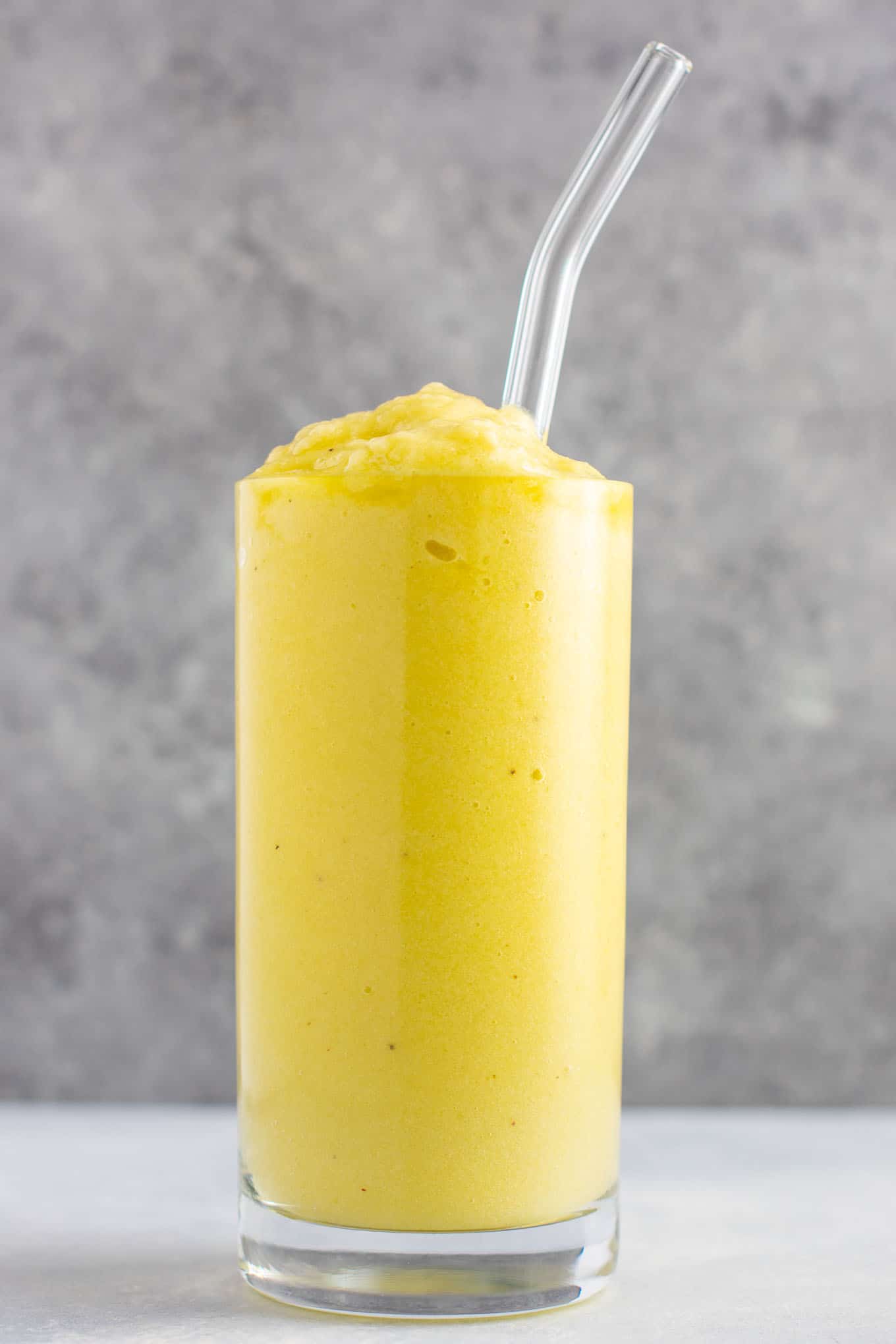 Are you making this recipe? I want to see! Be sure to tag me on instagram @buildyourbite and hashtag #buildyourbite
Be sure to follow me on FACEBOOK, PINTEREST & INSTAGRAM to never miss a recipe!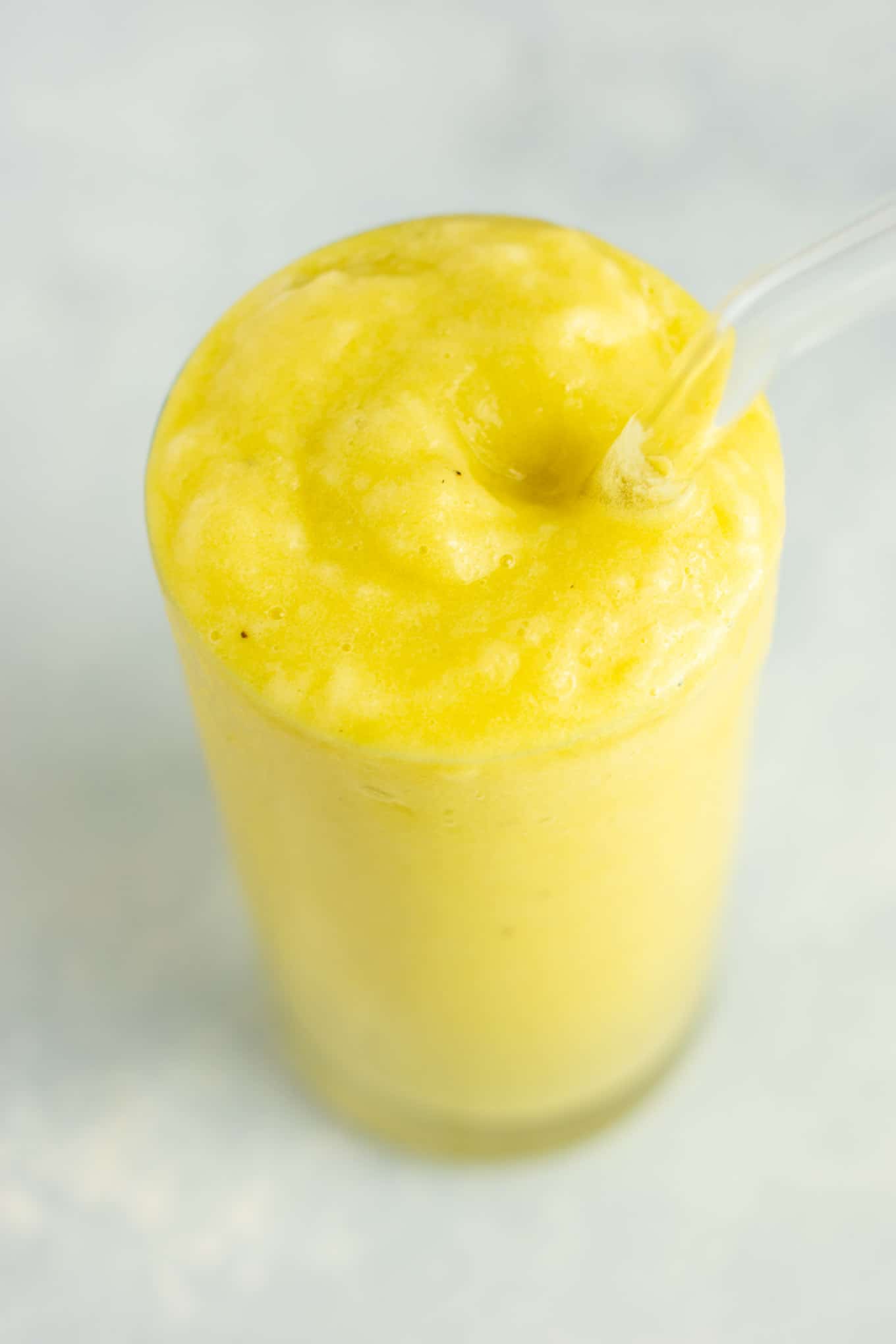 Saving this smoothie for later?
Click HERE to pin this recipe!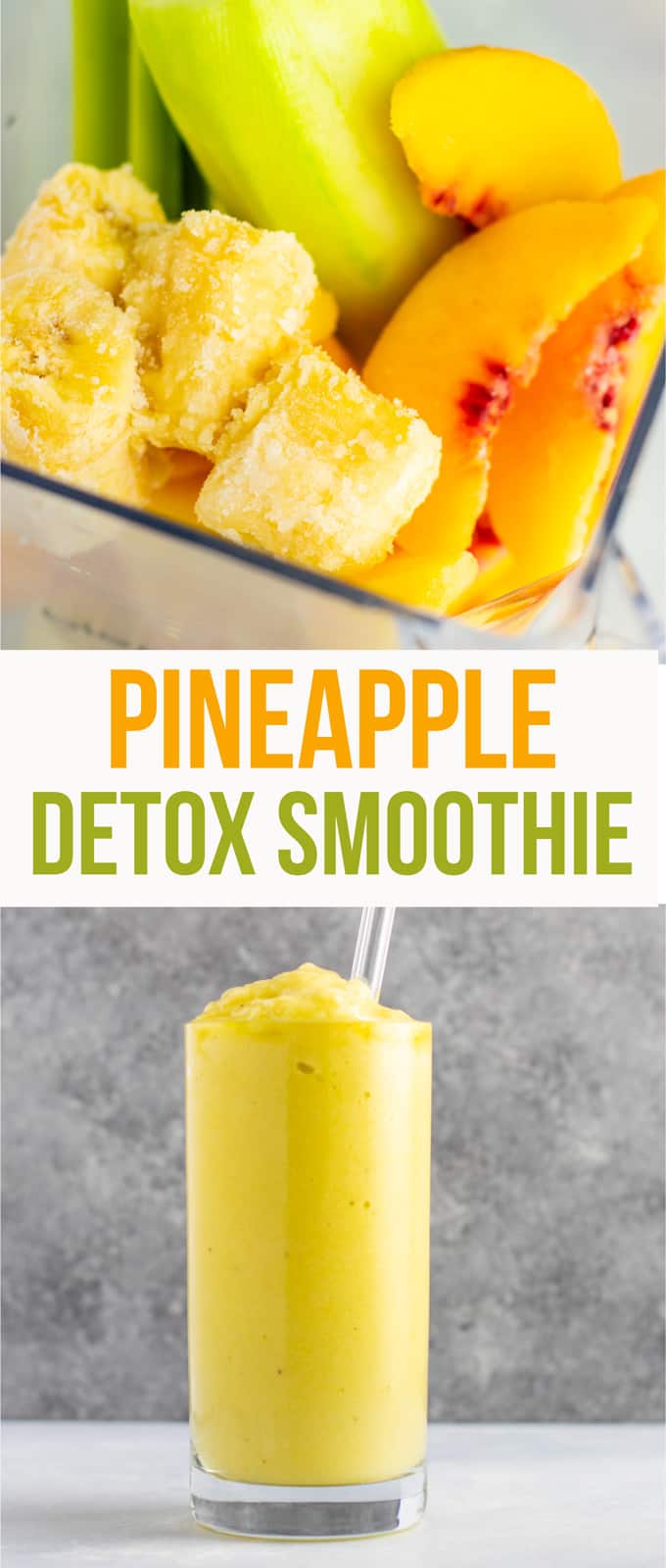 Yield: 4 servings
Pineapple Detox Smoothie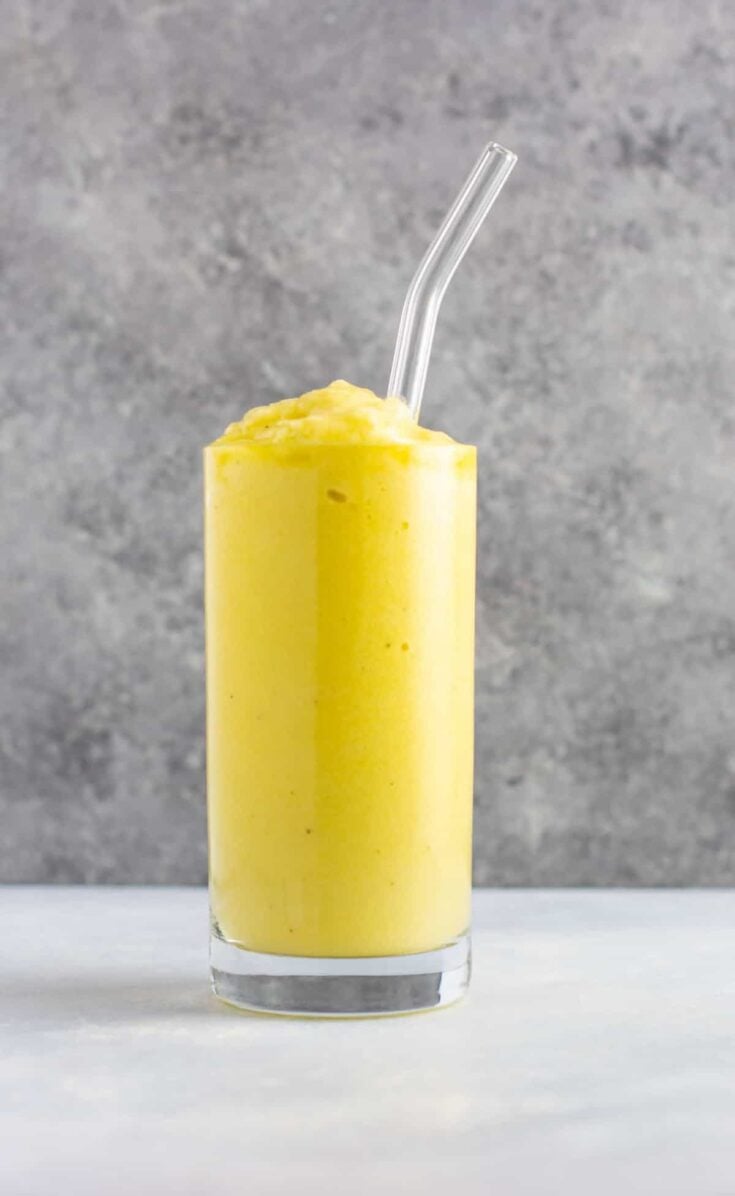 Healthy pineapple detox smoothie recipe with bananas and cucumbers.
Ingredients
1 cup fresh pineapple chunks
1 cucumber, peeled
2 stalks of celery (optional - see notes)
1 lemon, peel cut off
1-2" piece of fresh ginger, peeled
1 cup frozen banana chunks
10 oz bag of frozen peach slices
2 cups of ice
Instructions
Add pineapple, cucumber, and lemon to the bottom of the blender. These are the liquid ingredients, so the blender will need them at the bottom to help blend
Add celery, ginger, banana, and peaches and blend until smooth
Add ice to desired texture and blend (I used 2 cups)
Pour into glasses and serve immediately
Store leftovers in a mason jar in the fridge and blend with ice when ready to drink
Notes
If you do not like celery, I suggest leaving it out of this recipe. You cannot taste it much, but a celery hater might notice it. 
Nutrition Information:
Yield:
4
Serving Size:
1
Amount Per Serving:
Calories:

123
Total Fat:

1g
Saturated Fat:

0g
Trans Fat:

0g
Unsaturated Fat:

0g
Cholesterol:

0mg
Sodium:

21mg
Carbohydrates:

31g
Fiber:

4g
Sugar:

22g
Protein:

2g