This post was originally published in August of 2015. The pictures were updated in September of 2017, but it's still the same delicious and popular best ever veggie enchiladas recipe!

This week I decided to use some leftover enchilada sauce to whip up some veggie enchiladas for dinner.
I'd been craving mexican and wanted to switch it up from our regular burritos.
Little did I know that it would be my best recipe creation yet!
I named these the best ever veggie enchiladas, because…well.. they are the BEST enchiladas I've ever eaten.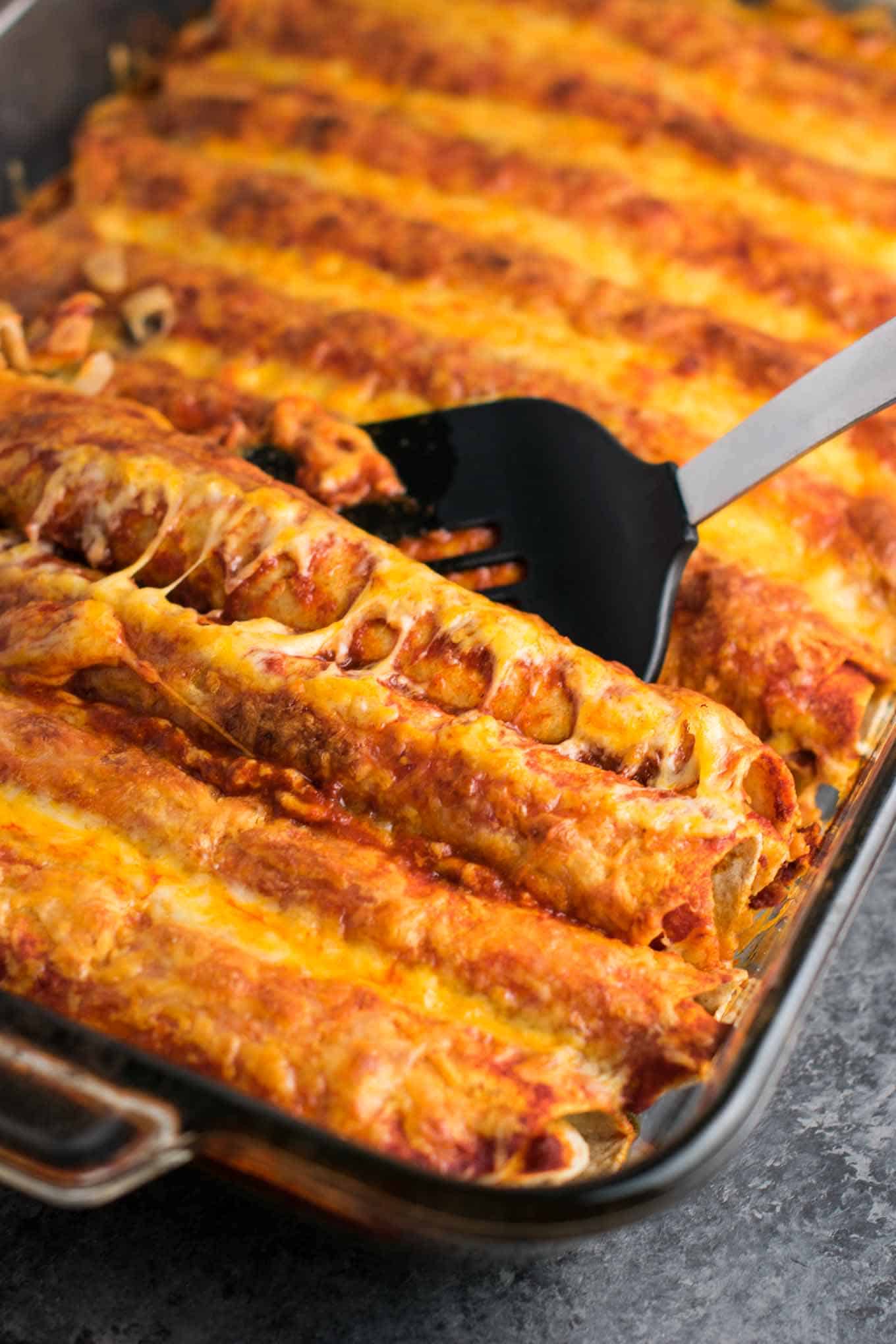 I'm a huge fan of Mexican food, but for some reason I hadn't made enchiladas in years.
I was excited to come up with a new and different twist on a classic favorite!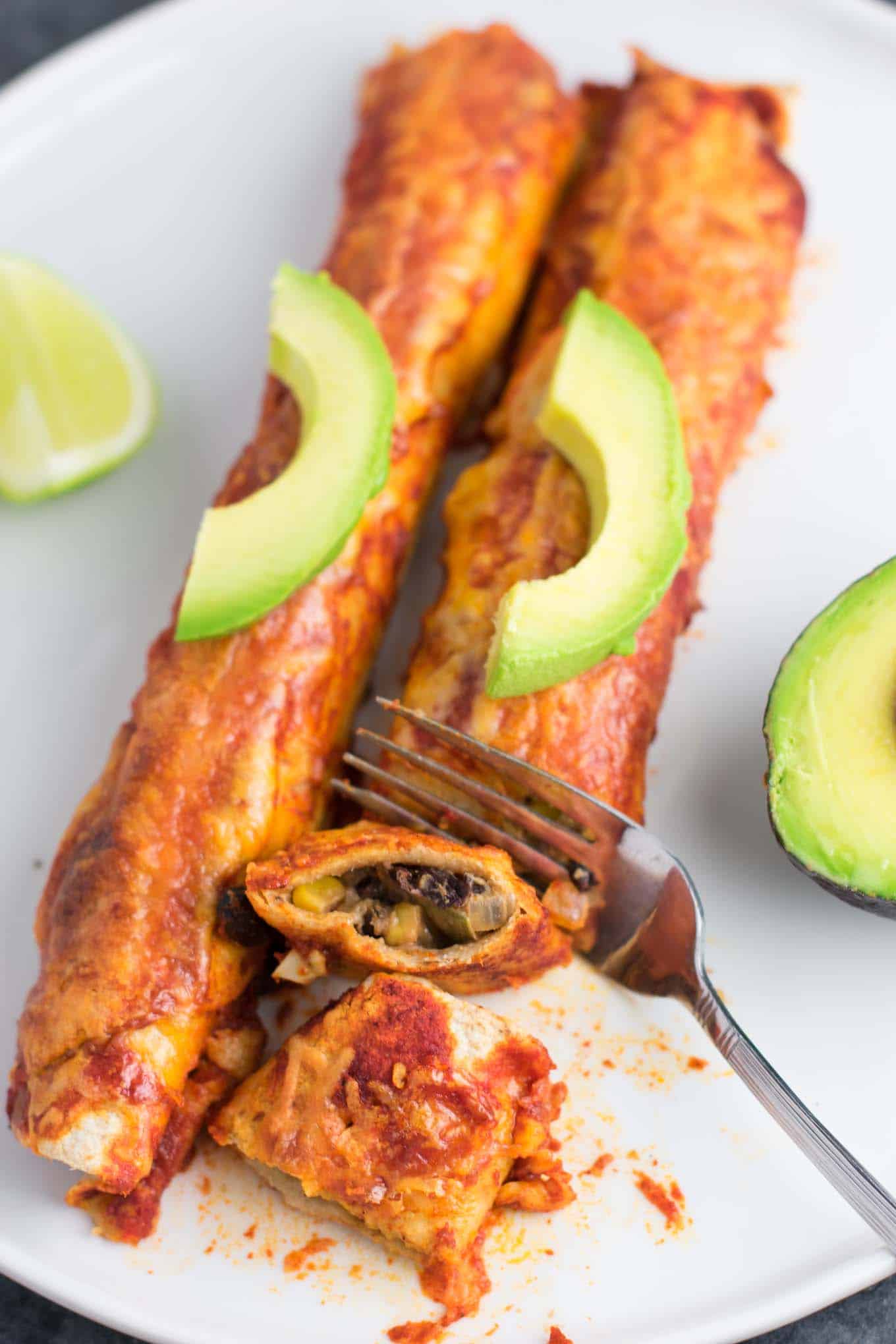 The secret to the CRAZY awesome flavor of these enchiladas is in the filling!
I used cream cheese and a special blend of spices with a hit of fresh lime juice for that extra kick.

I topped them with enchilada sauce (you can see this recipe for the brand I use) and shredded mexican cheese and baked until cheese was deliciously crispy!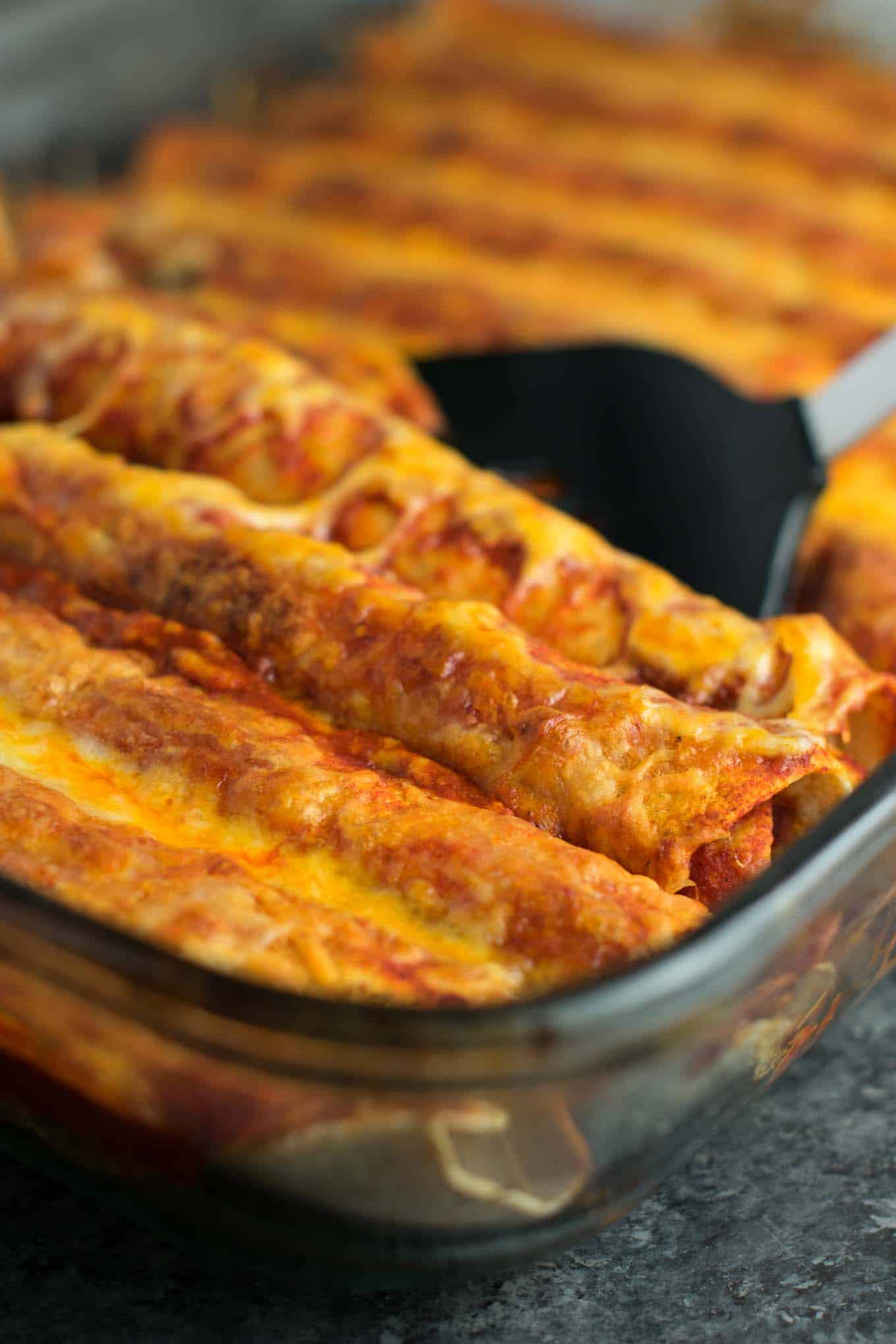 We served ours topped with a little more fresh lime juice and creamy sliced avocado.
It was so good I literally licked my plate (no shame!) and we were scraping pieces out of the pan.
I've been dreaming about the leftovers all day and am already planning to make these again next week!
If you only make one recipe from my blog ever, make this one!
UPDATE: Just read the reviews down below if you don't trust my opinion! We've made these so many times now two years later and they come out perfect every time!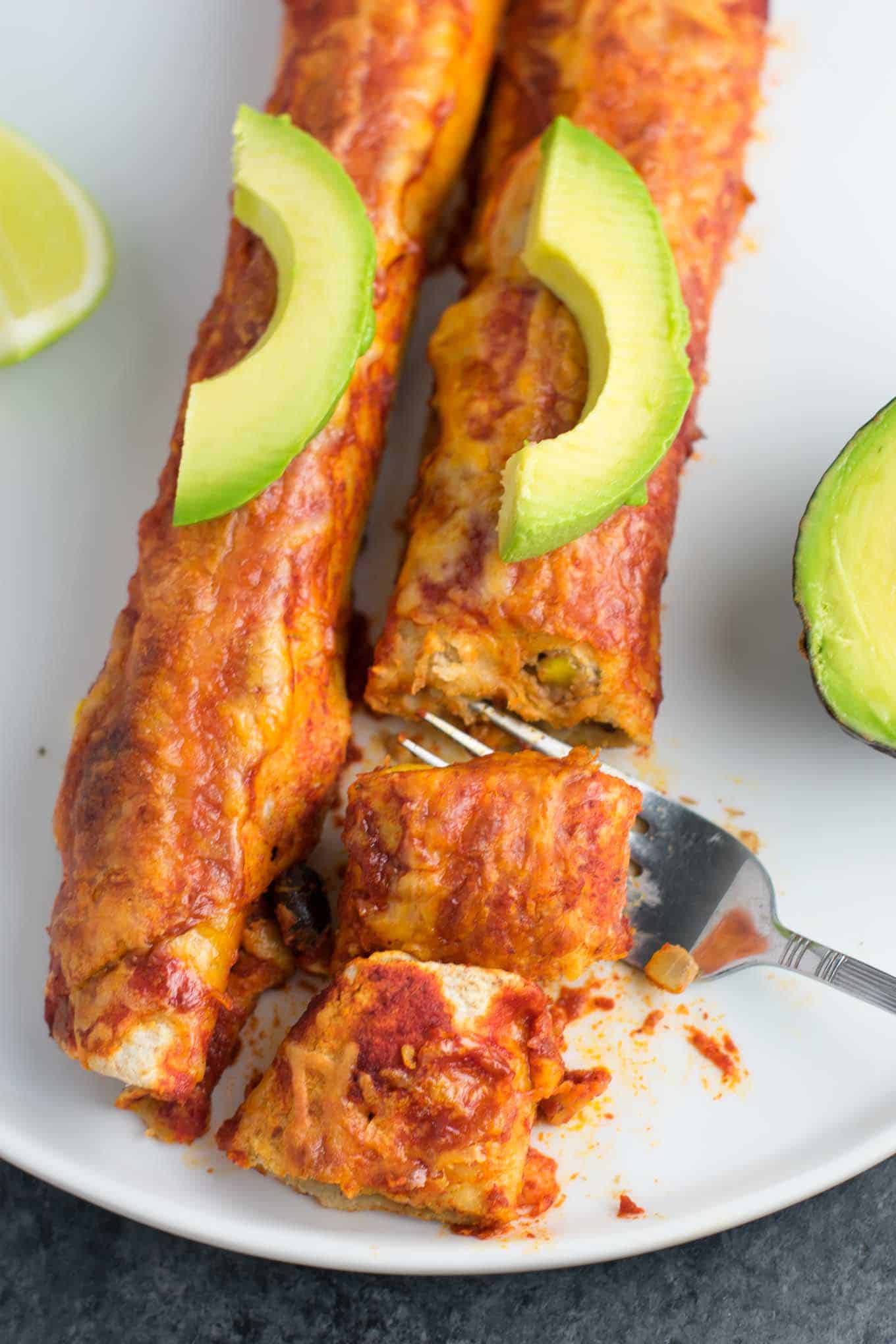 PIN these best ever veggie enchiladas for later:
The Best Ever Veggie Enchiladas
Ingredients
1 large onion, diced
5 large garlic cloves, minced or finely diced
1 large green pepper, diced
1 tablespoon olive oil
1 cup frozen corn kernels
2 tablespoons cream cheese
10 whole wheat tortillas
1½ cups shredded mexican cheese
1 (15 oz) can black beans, drained
1 teaspoon smoked paprika
2 teaspoons cumin
½ teaspoon chili powder
½ large lime, juiced, plus more for serving
8 oz enchilada sauce
avocado, for serving
Sea salt
Pepper
Instructions
Combine onion, garlic, green pepper, 1 tablespoon of olive oil, and ¼ teaspoon of sea salt and pepper in a large skillet
Sautee on medium high heat for 6-8 minutes, until onion becomes translucent
Add frozen corn kernels and sautee an additional 4-5 minutes, as corn defrosts
Add drained beans, cream cheese, ½ cup shredded mexican cheese, smoked paprika, cumin, chili powder, and the juice of half a large lime
Add salt and pepper to taste (I used an additional ½ teaspoon of each)
Build enchiladas using filling and place in a baking dish
Cover with enchilada sauce and remaining mexican cheese
Bake at 350 for 20-25 minutes, or until cheese becomes slightly crispy (turn up the heat if necessary towards the end for desired crisp) I broil on low the last couple of minutes to make the cheese browned, but if you do this be sure to watch closely so that you don't burn it.
Serve topped with fresh lime juice and avocado slices
Enjoy!