Healthy No Bake Peanut Butter Truffles made naturally gluten free and vegan. No one will be able to taste the difference!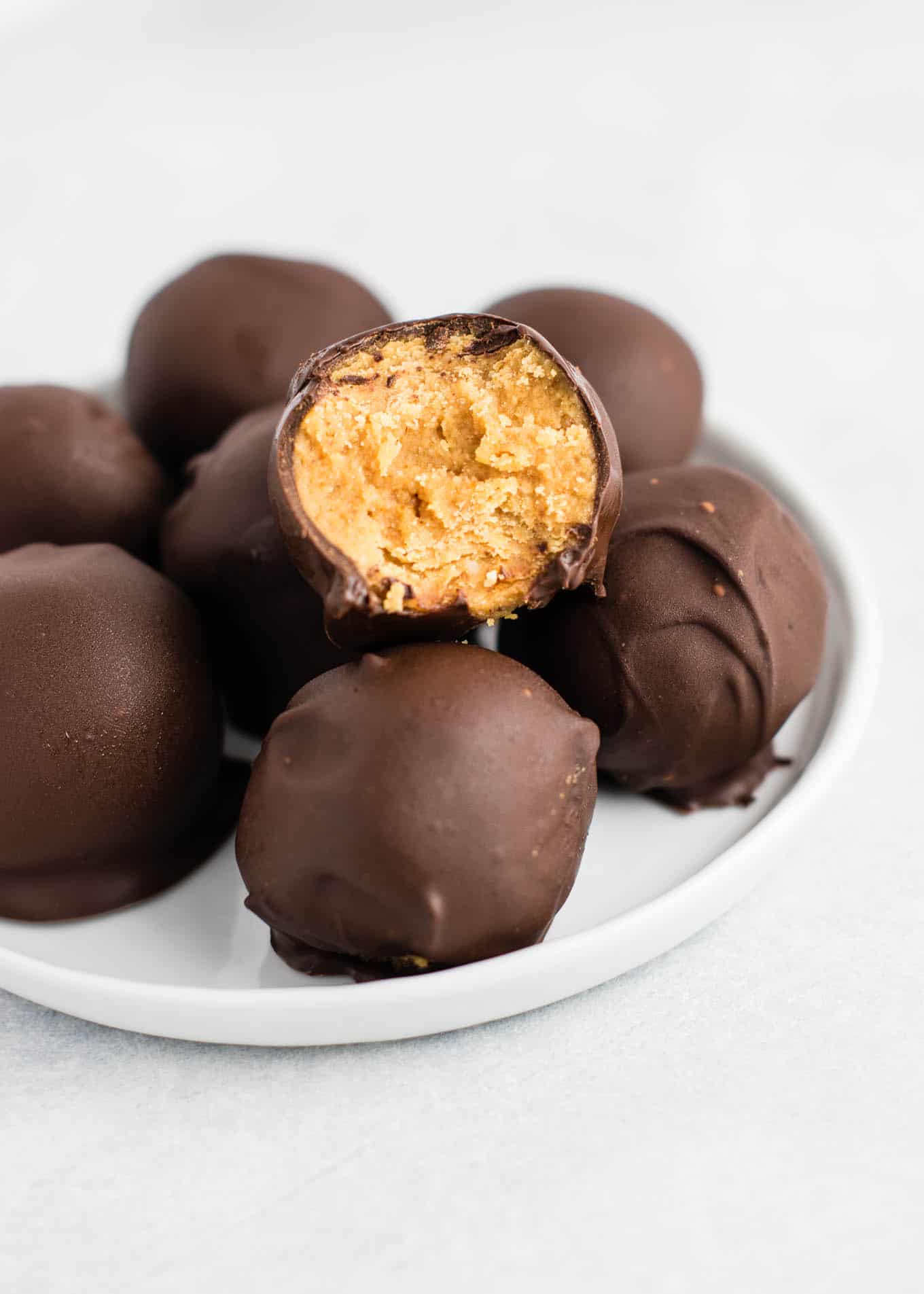 You guys.
I literally cannot believe that Thanksgiving is next week!
Like where on earth did the time go?!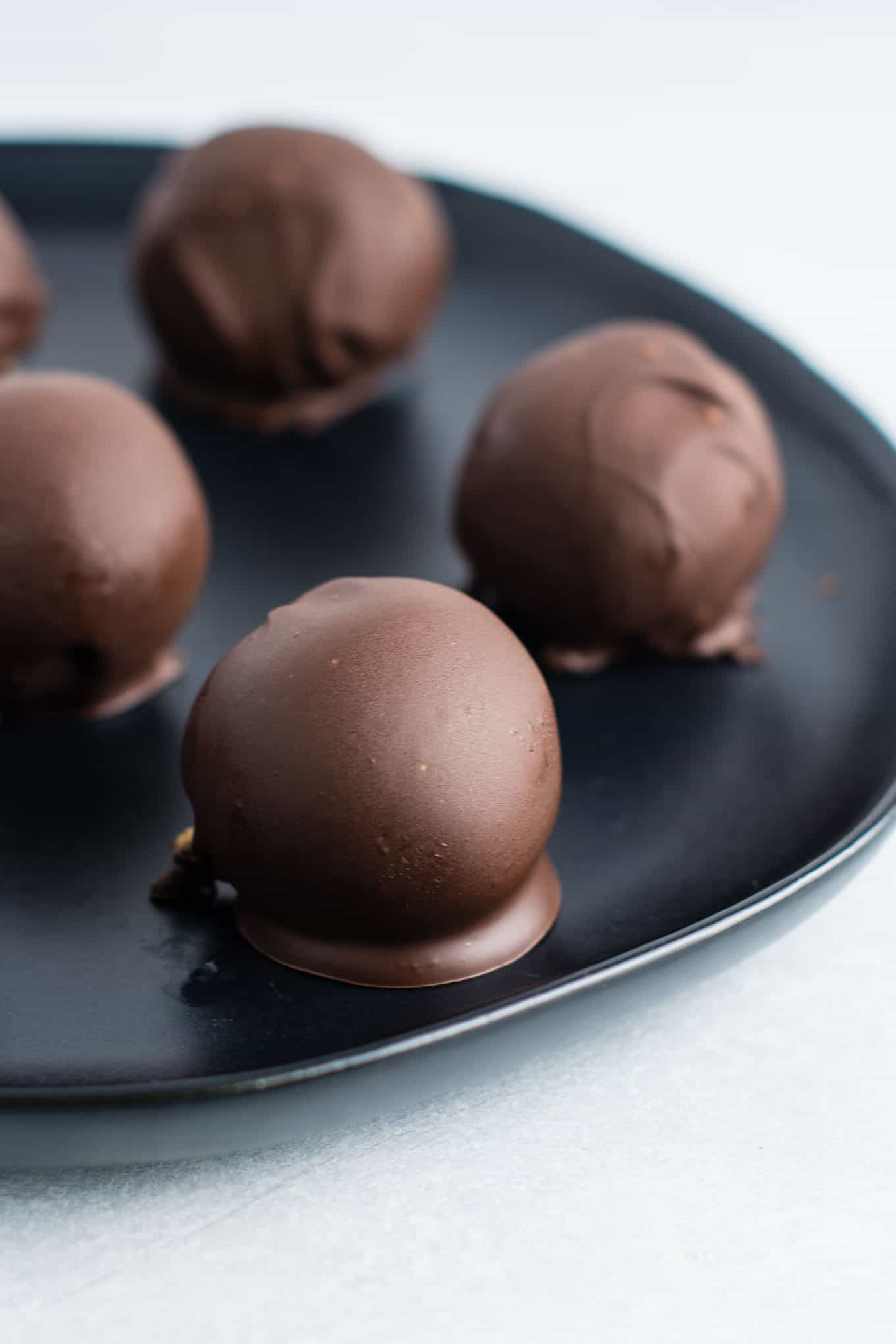 There are two kinds of people: the kind that starts listening to Christmas music November 1st and those that wait until after Thanksgiving.
I'm totally the first one.
I've been in holiday spirits since early November and already thinking of all the recipes I want to make!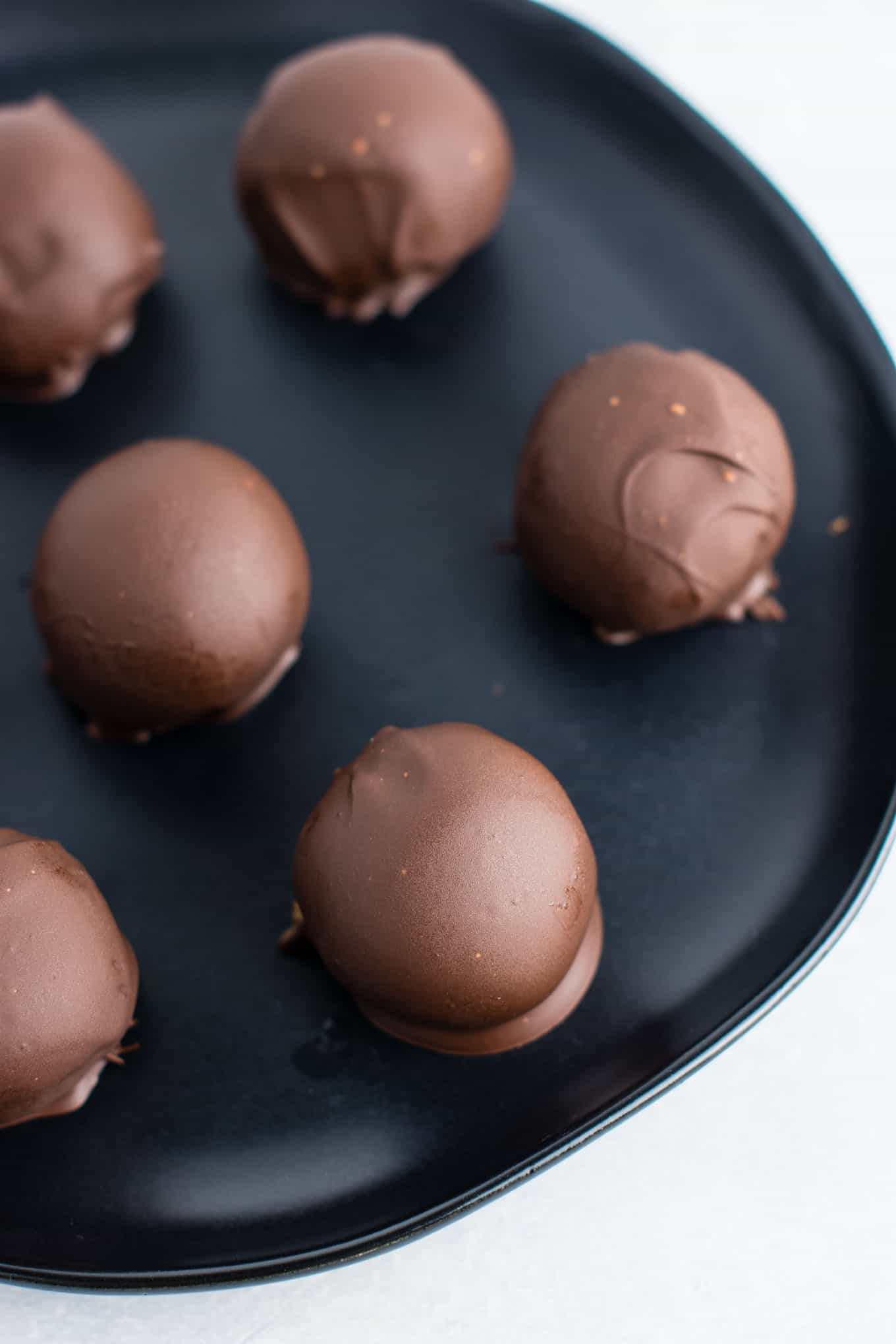 These healthy no bake peanut butter truffles will be perfect for a Christmas dessert!
They are made without powdered sugar and are naturally gluten free and vegan.
But you would NEVER guess it.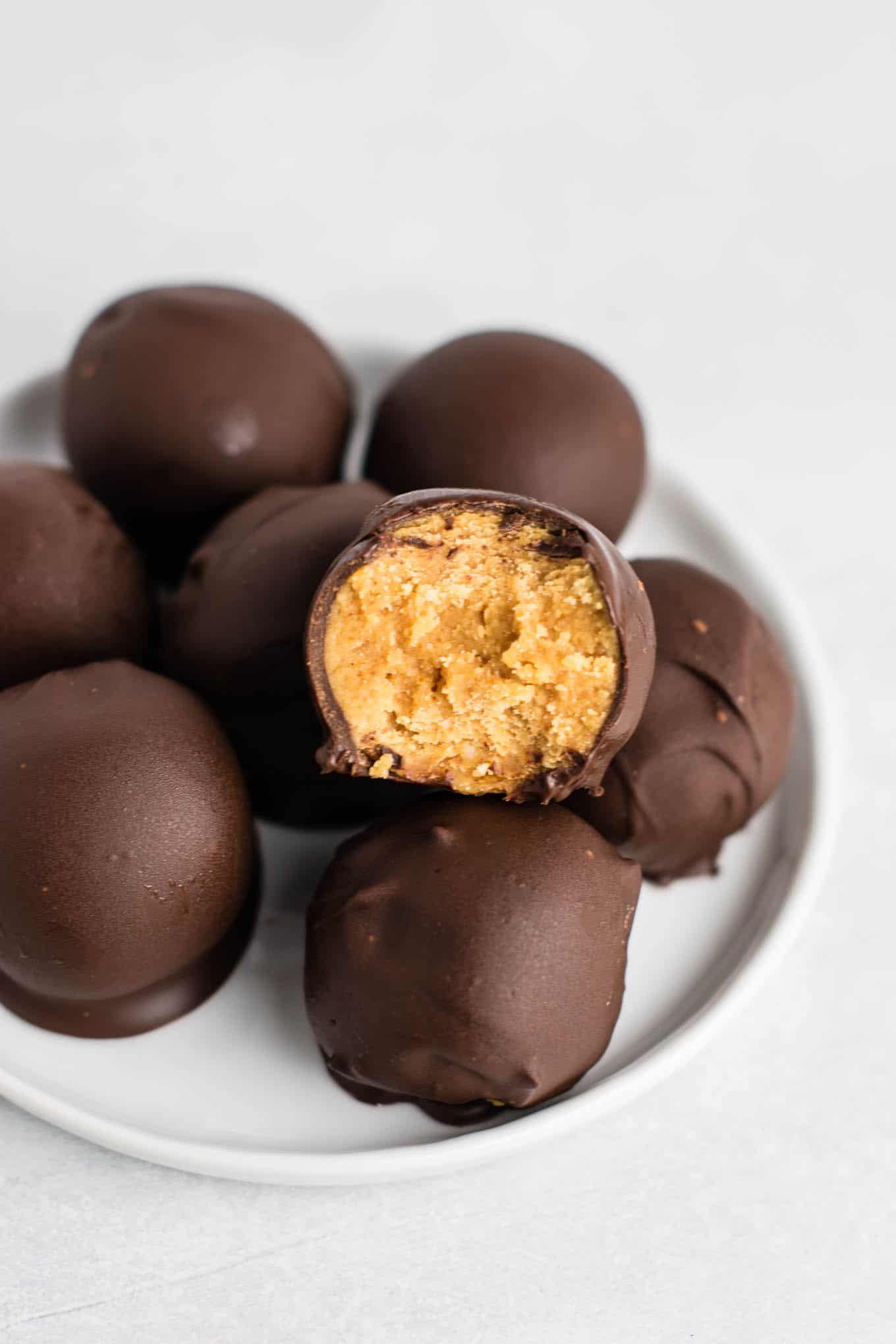 These truffles are super rich and indulgent and just one is the perfect dessert for me.
I almost always like a big dessert, so I love that this bite satisfies my cravings in such a small portion!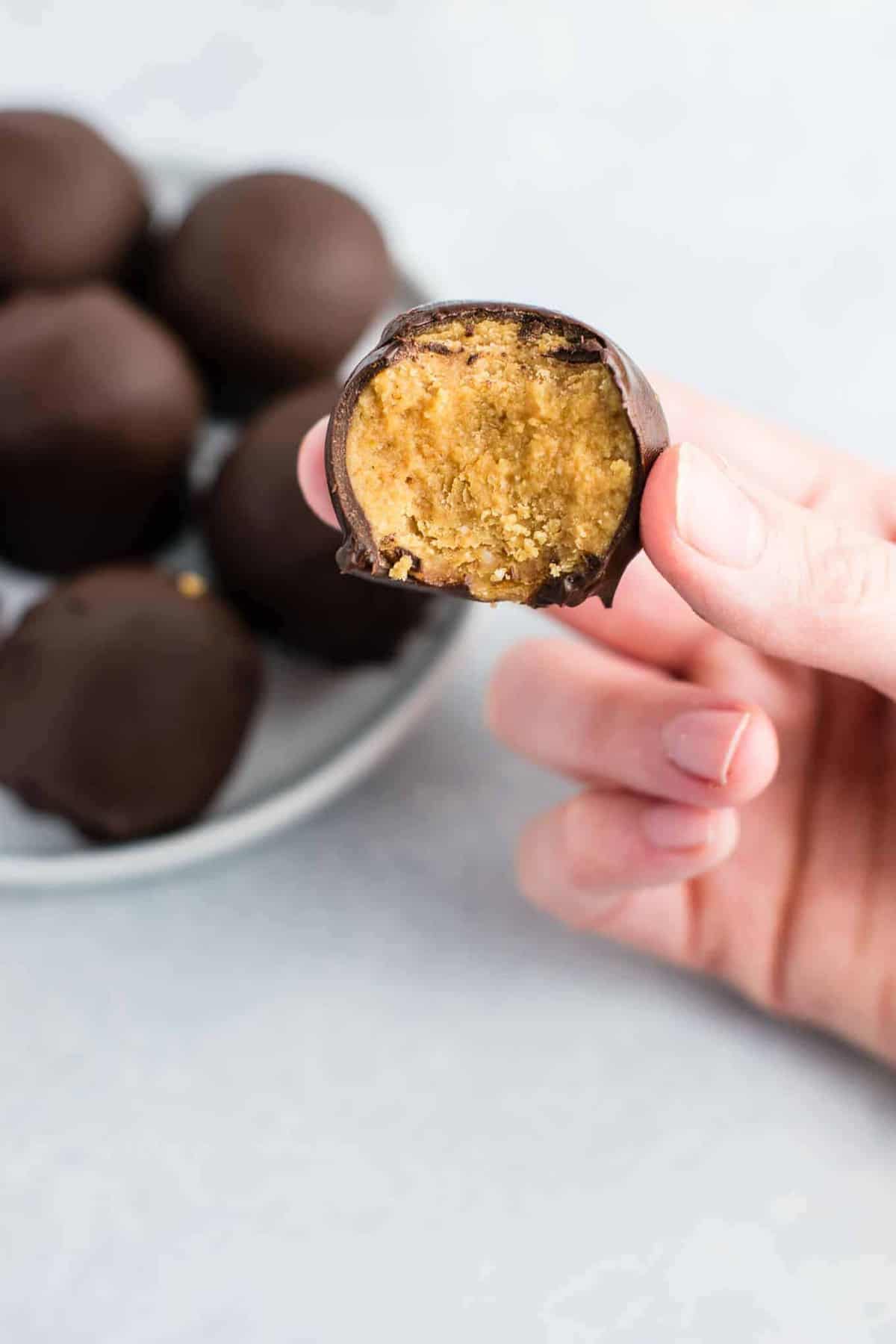 To me, there is just nothing better than peanut butter + chocolate.
Pretty much a match made in heaven.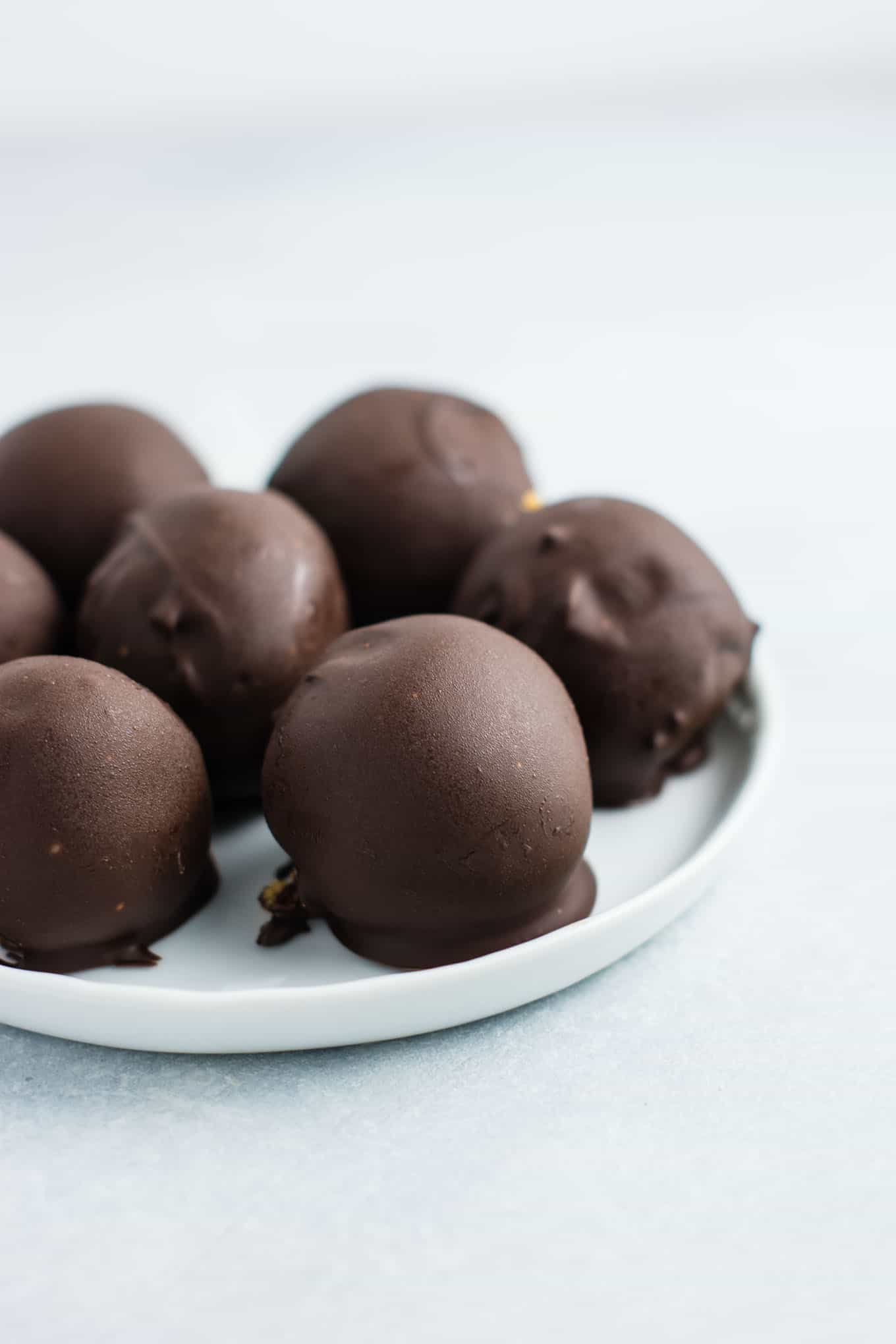 I am not exactly the most talented at truffle dipping, so there are not picture perfect.
After dipping three truffles I handed the task over to my husband, who turned out to be much better (and patient) than me.
Whether they look pretty or not, they are so delicious that no one will care about how perfect your truffle skills are.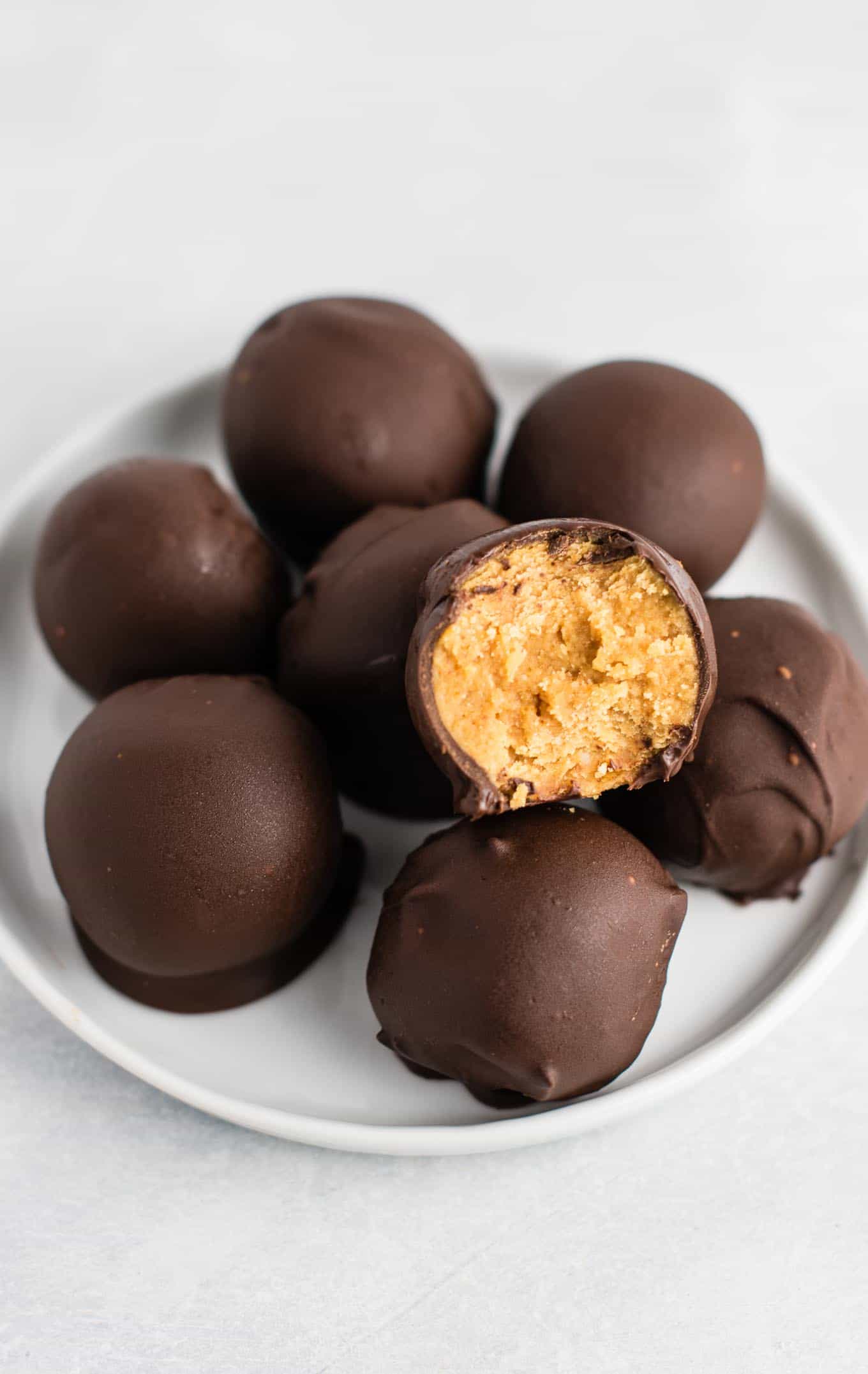 These babies are served best straight from the freezer.
They're really so simple to make and no baking required.
If you love chocolate + peanut butter, be sure to also check out some of my other recipes: Healthy Reese's Cups, Healthy Chocolate Peanut Butter No Bake Cookies, Chocolate Peanut Butter Protein Balls, Chocolate Peanut Butter Almond Bites, Healthy Peanut Butter No Bake Cookies.
Click below to pin these Healthy Peanut Butter No Bake Truffles:
Healthy Peanut Butter No Bake Truffles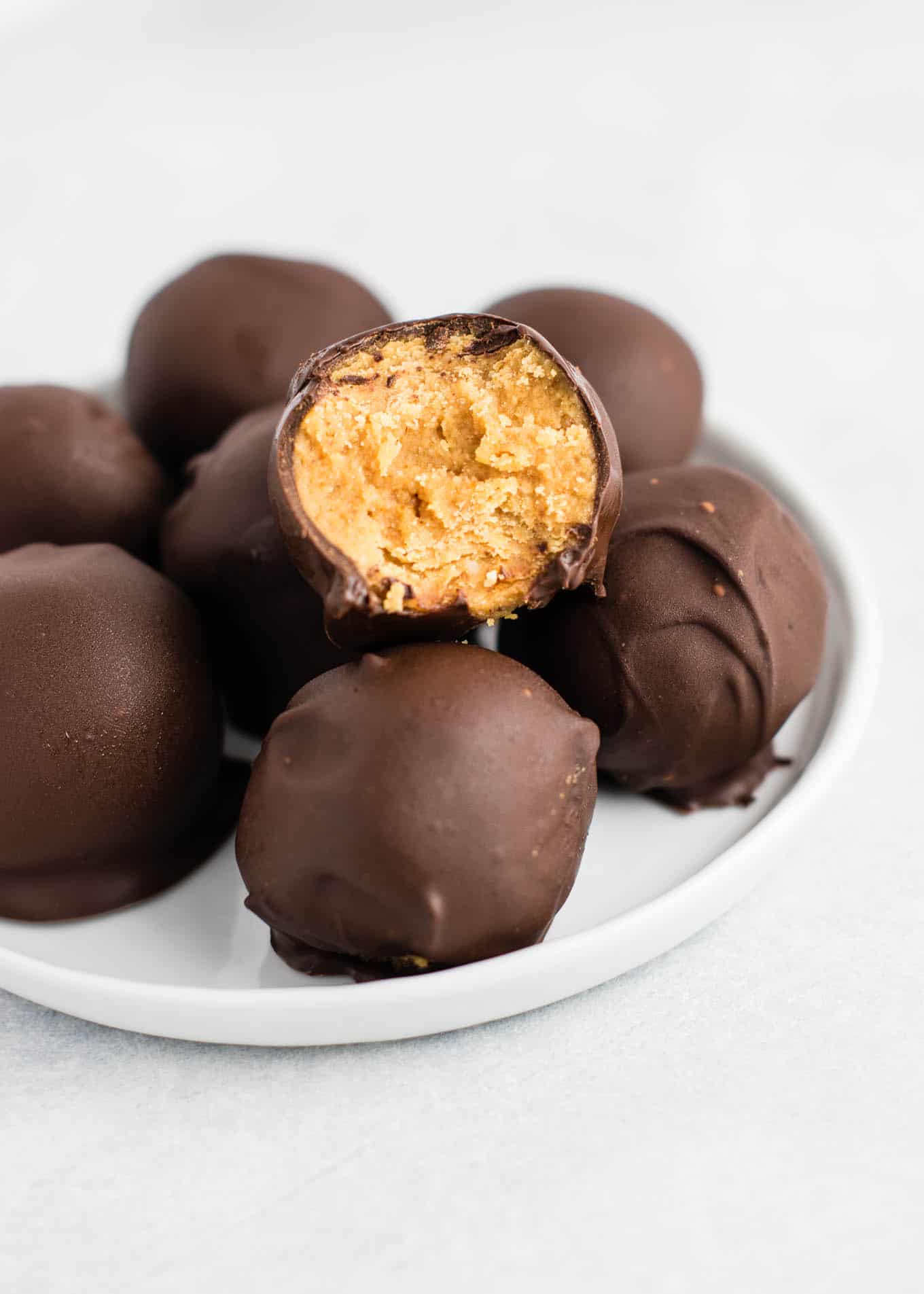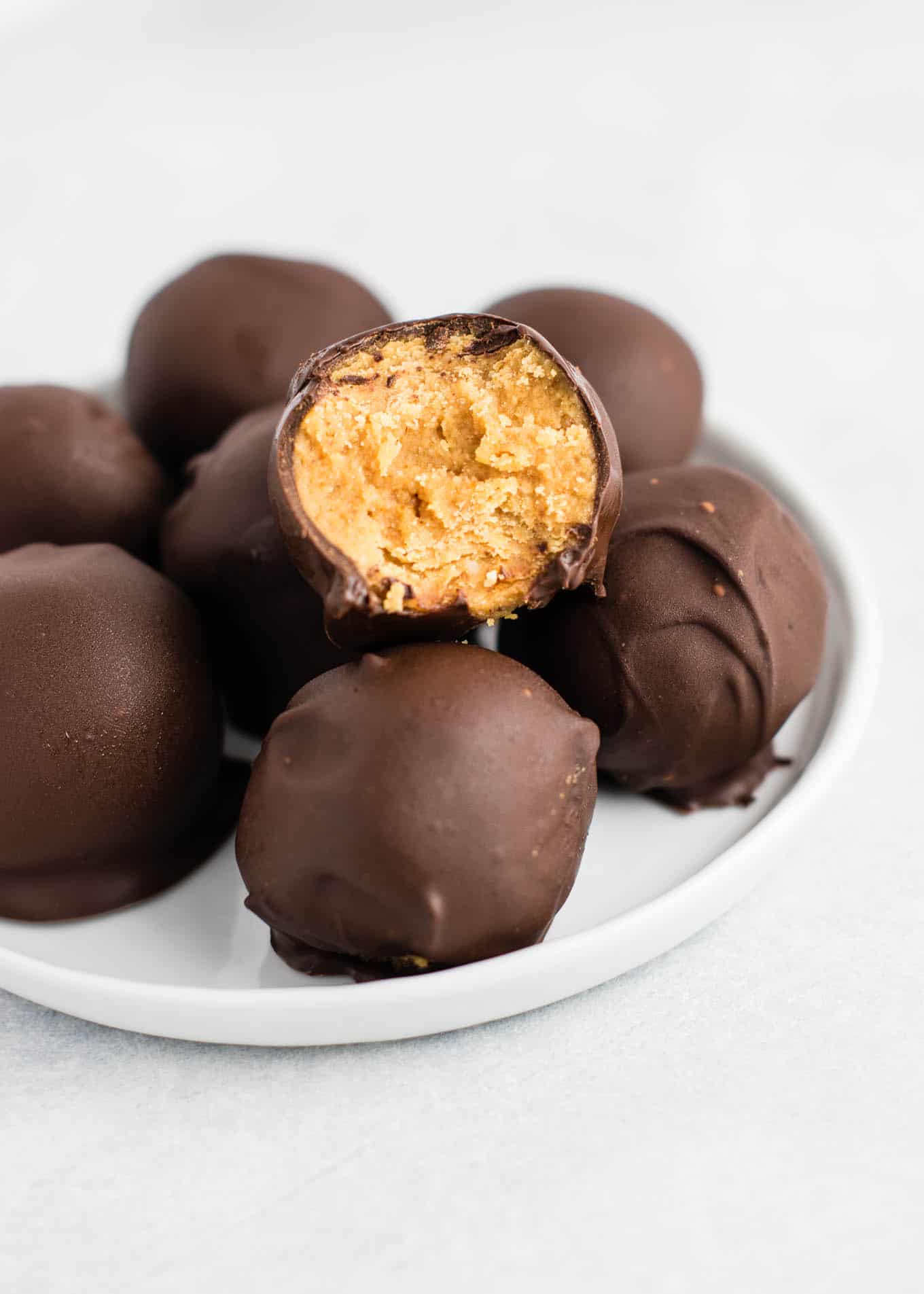 Ingredients
For the truffle filling
3/4

cup all natural creamy peanut butter

1/4

cup pure grade A maple syrup

1

tablespoon coconut palm sugar

1/4

cup coconut flour (see instructions before adding)

1/8

teaspoon sea salt
For the Chocolate Shell
1

cup semi sweet chocolate chips

1/2

teaspoon coconut oil

1/4

teaspoon sea salt
Instructions
Use a mixer to beat together peanut butter, maple syrup, coconut palm sugar, and salt for the filling.
Add in coconut flour slowly, until the mixture is not wet but not very dry. It should be easy to roll the balls without the mixture sticking to your hands. This will depend on your peanut butter texture how much flour to add. I used 1/4 cup of coconut flour as my peanut butter was drippy.
Roll filling into small balls and place on a cookie sheet
Freeze for 5 minutes to chill slightly
Melt coconut oil and chocolate in the microwave (be careful not to burn)
Once melted, stir in the salt
Drop peanut butter balls into the chocolate, and use a spoon to drip the chocolate over the balls.
Use a fork to get the balls back out and onto the cookie sheet. (look up a tutorial for necessary, but it's really quite easy!)
Freeze truffles until chocolate is set.
Store in the freezer for best results