11 simply delicious and refreshing summer smoothie recipes.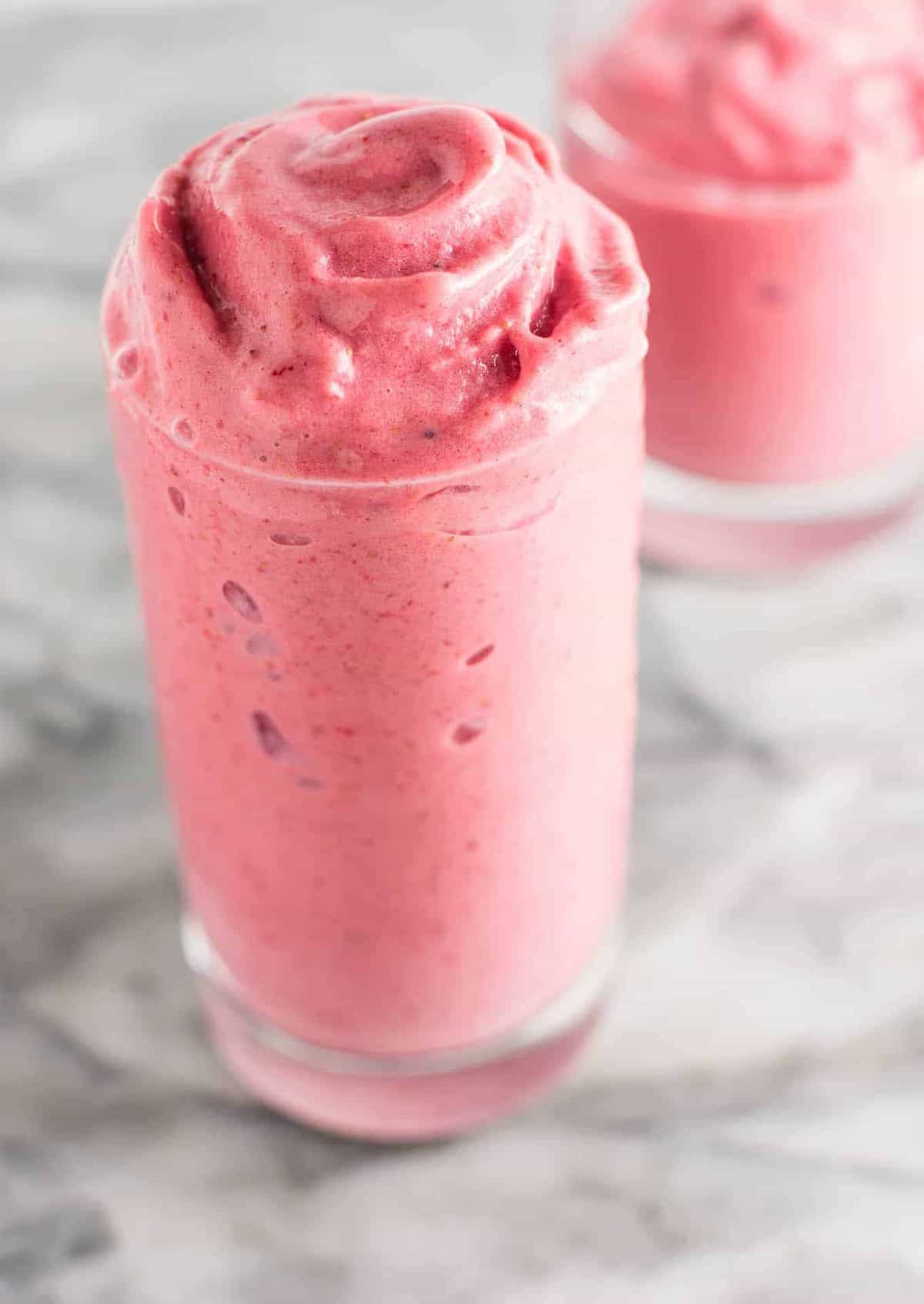 It's summer time and time to break out that blender!
There's nothing better on a hot day than a big smoothie.
Here are 11 of our favorite summer smoothie recipes to help you stay hydrated and cool in the heat!
There's something for every mood – from frozen to fresh fruit, veggies to yogurt, and smoothies without milk and with milk!
So much inspiration to help you create your perfect summer drink.
Whether you love peaches or strawberries, watermelon or citrus, there is a smoothie for every mood!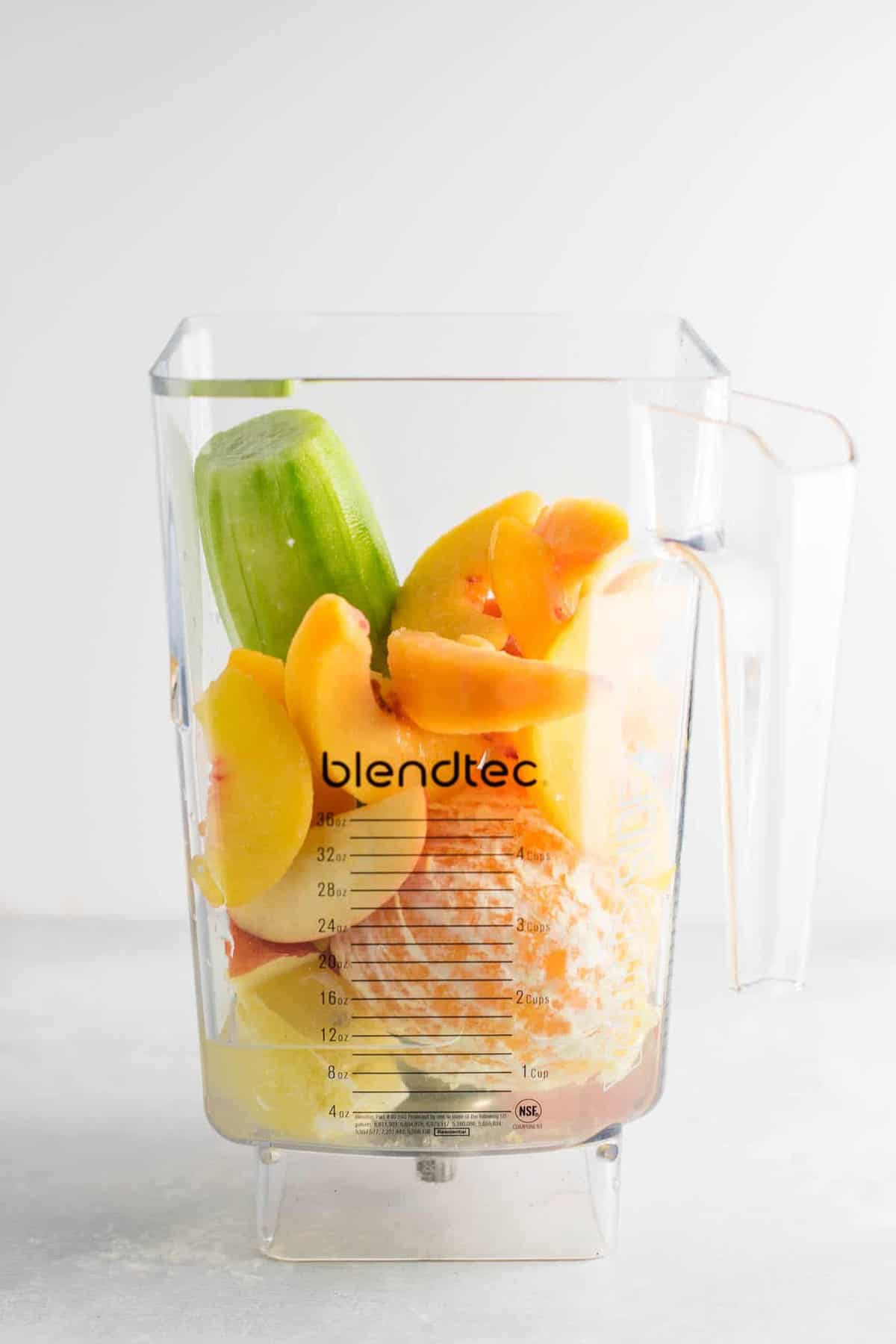 Why I love smoothies in the summer
When it's hot, your body is naturally craving all things cool and refreshing.
It's so nice to chill out with a nice chilled drink in your hand after being out in the sun.
Instead of grabbing for the ice cream, try making a smoothie instead and get some fruit and veggie packed into your drink instead!
Sipping on a cool refreshing smoothie while poolside? Sign us up!
Smoothies are a science, and once you figure it out you will love drinking them.
There's nothing better than blending up a big smoothie for the whole family to enjoy together!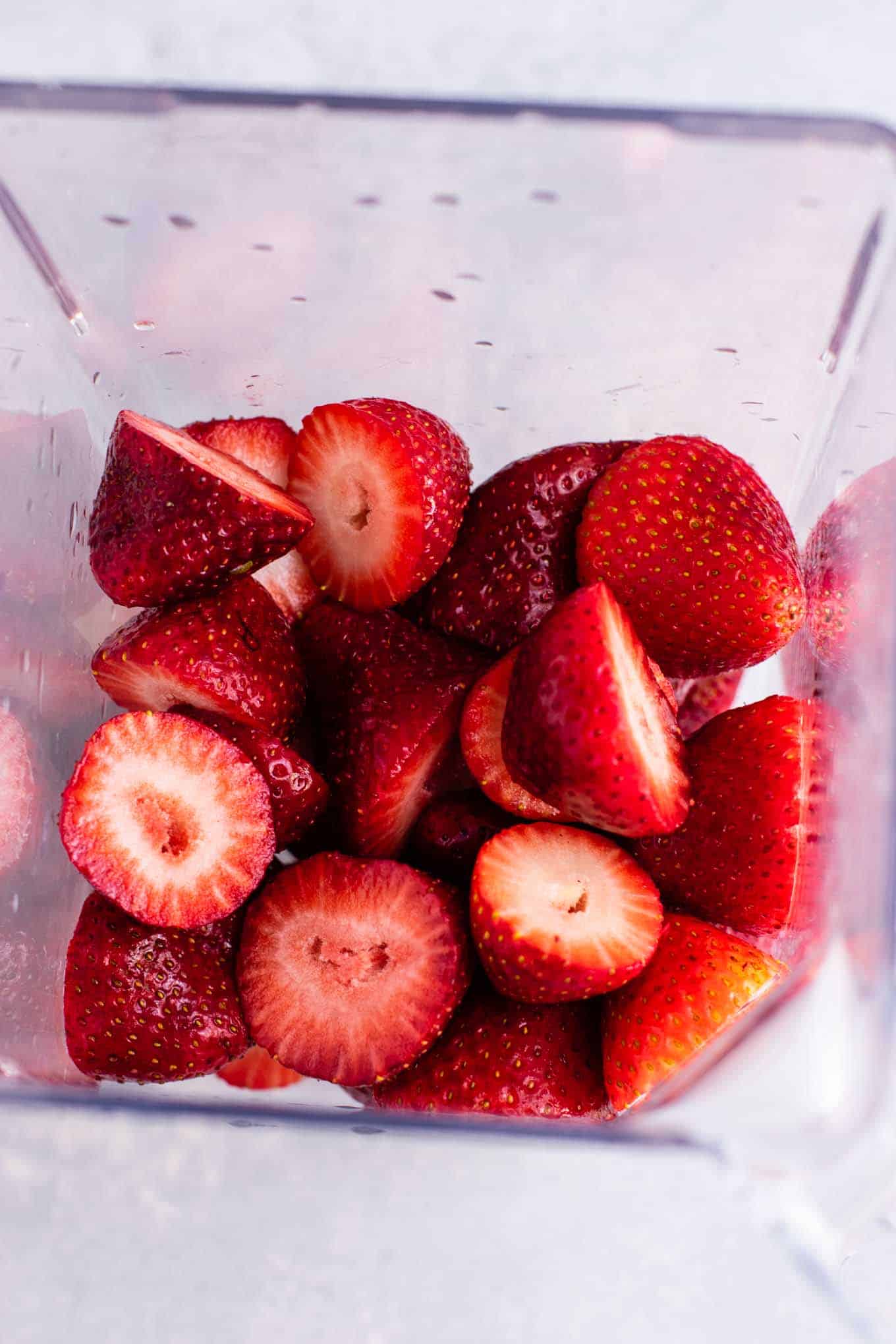 More summer drinks you might like
Watermelon White Wine Slushies
Tropical Watermelon Gin Slushies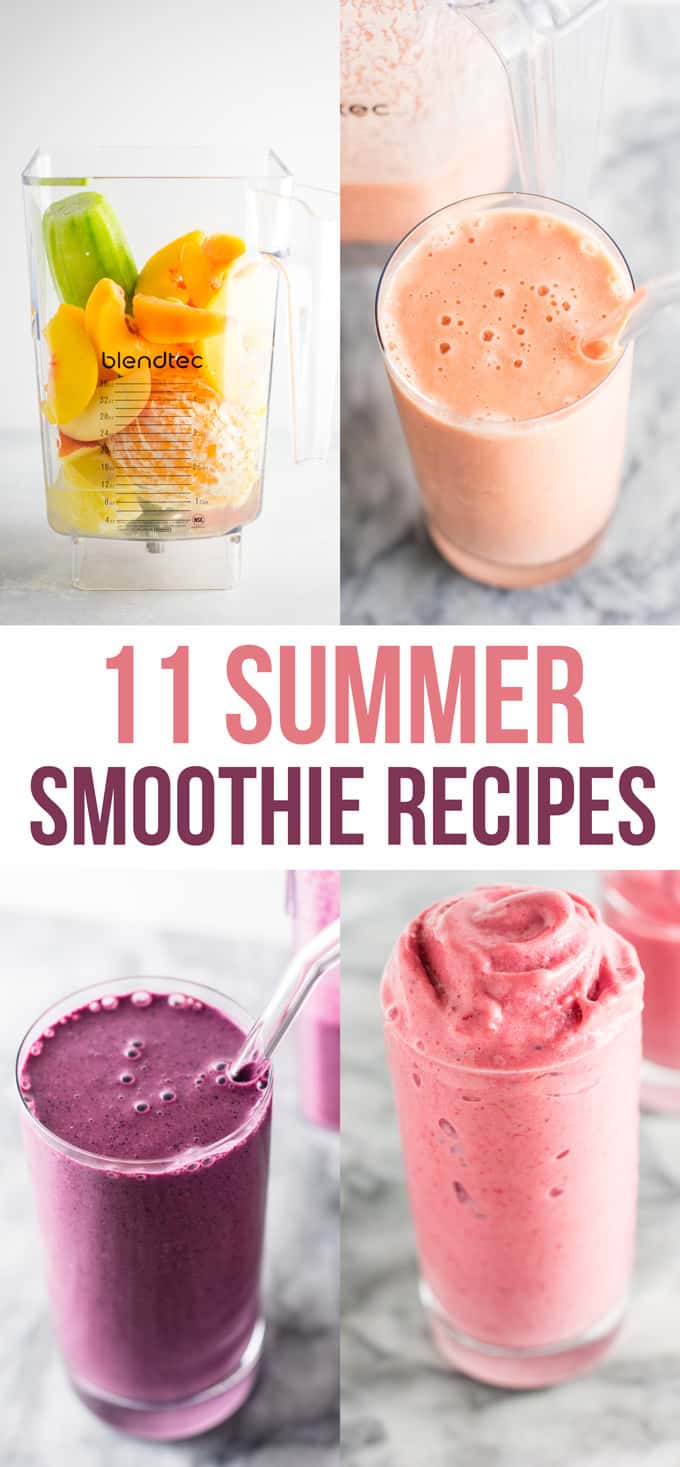 Are you making one of these smoothies? Be sure to leave a star rating on the recipe!
11 Refreshing Summer Smoothie Recipes
11 simply delicious and refreshing summer smoothie recipes. Beat the heat this summer with a cool and creamy smoothie!