What are the best vegetables to put in stir fry? Here is your guide to which vegetables are best for making stir fry at home. 
Stir fry sauce
Now that we have mastered how to make homemade stir fry sauce, and how to thicken stir fry sauce, it's time to talk about the best vegetables to use in a stir fry.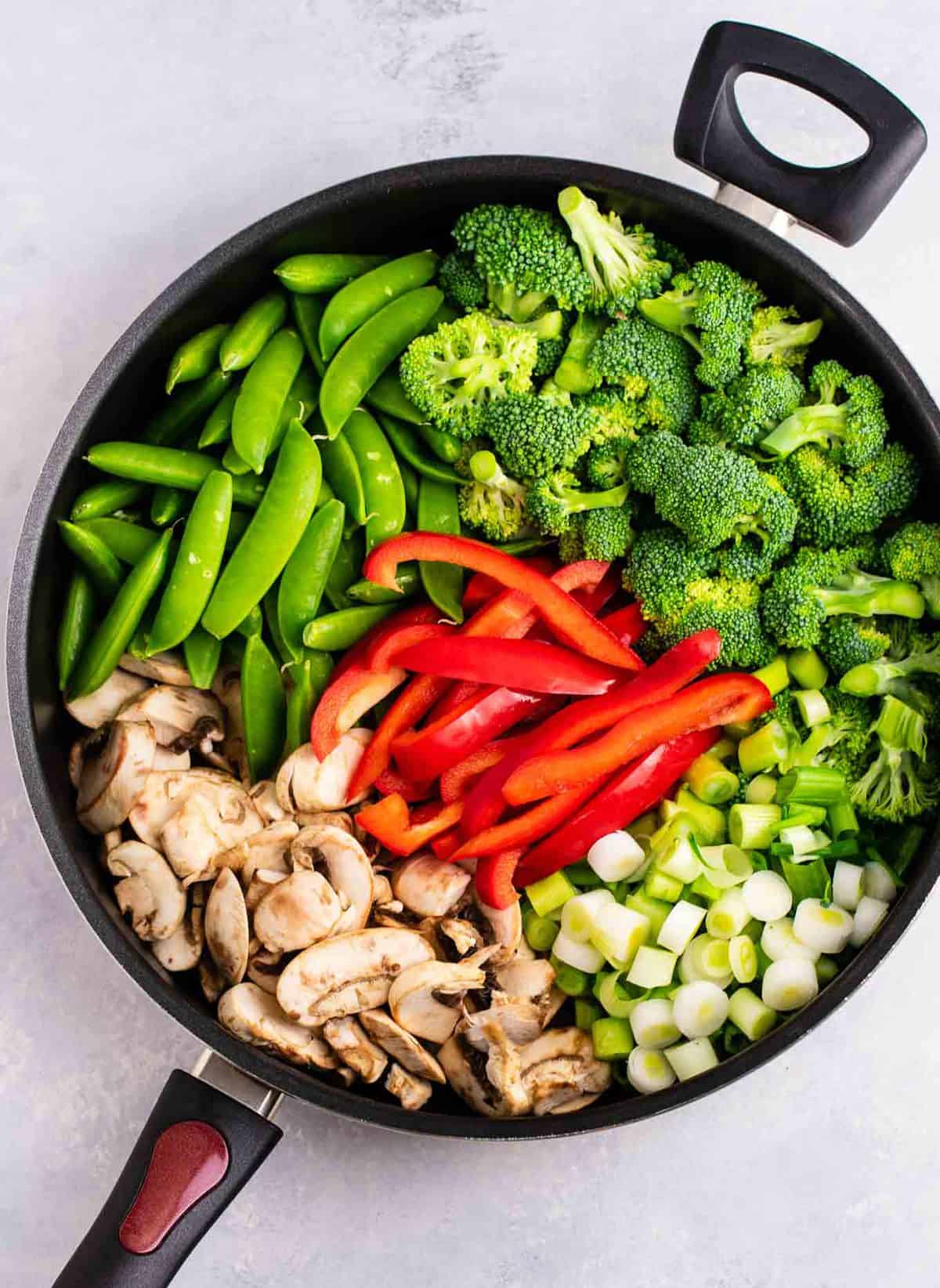 What are the best vegetables to put in stir fry?
First of all, we will start with your must have base for every single stir fry:
fresh ginger, minced or finely diced
fresh garlic cloves, minced or finely diced
This is SO important to the overall taste of your stir fry, so I'm going to talk about this first. I typically will use between 1/4 cup and 1/3 cup of finely diced ginger in every stir fry recipe I make. For garlic, I will use anywhere from 10 – 20 cloves, also finely diced.
Garlic and ginger are essential to making your stir fry flavor, as well as your stir fry sauce, pop. It gives your stir fry that "wow" factor and using these two things with my 3 ingredient stir fry sauce was when I finally felt like I had nailed the flavor of making takeout quality at home. Do not skip this step!
Ok, so let's talk vegetables. I'll list my favorite stir fry vegetables below.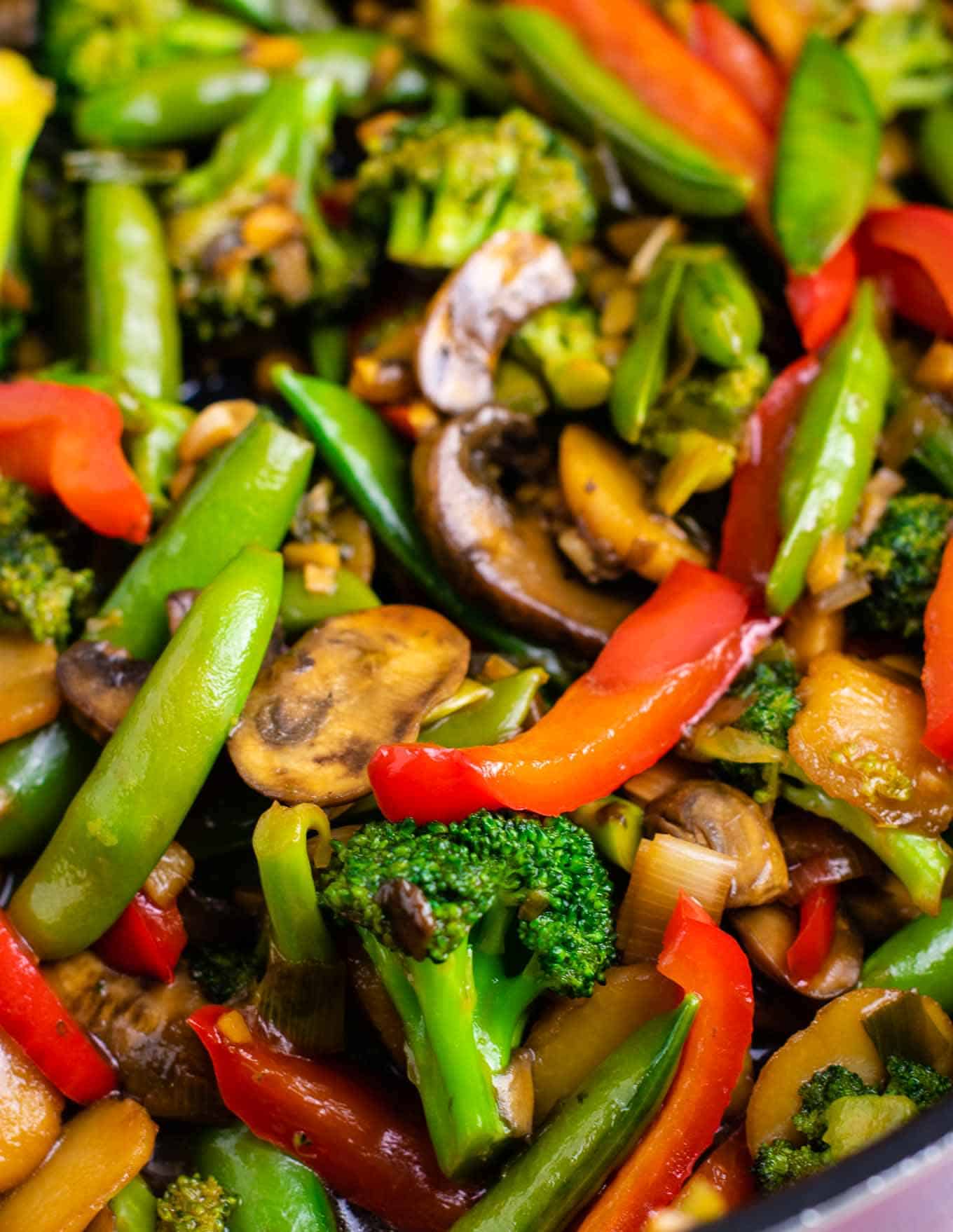 Which vegetables are best for stir fry?
Mushrooms
Carrots
Sugar snap peas
Broccoli
White or yellow onion
Bell peppers, any color
Green onion
Water chestnuts
Baby corn
You can also use: 
bok choy
cabbage
asparagus
zucchini
mung bean sprouts
spicy peppers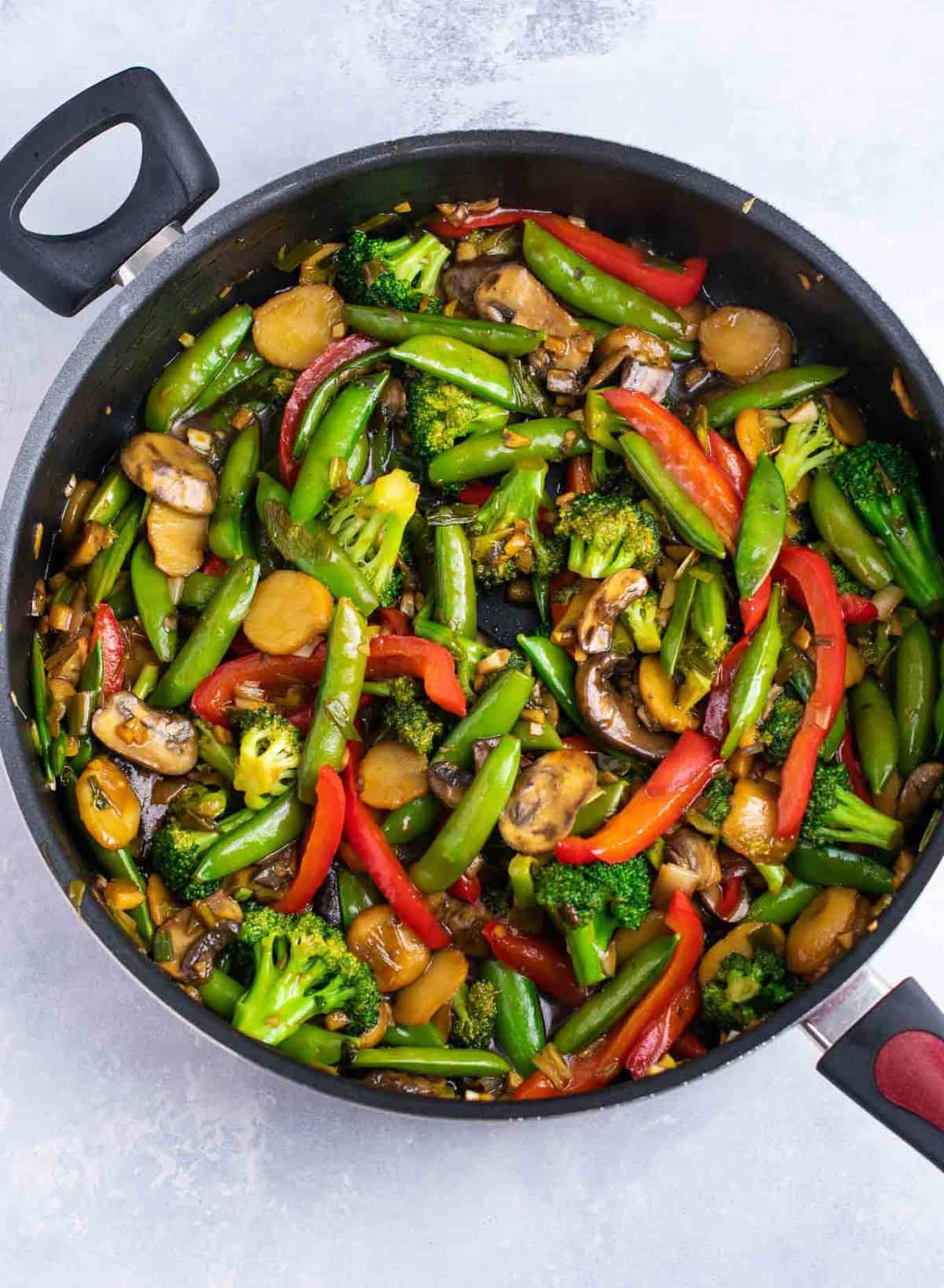 There you have it! I will use anywhere from 5 – 10 cups of fresh vegetables when I make a stir fry recipe.
They will cook down a lot, so the more the merrier. Pick and choose what you have on hand, the possibilities are endless!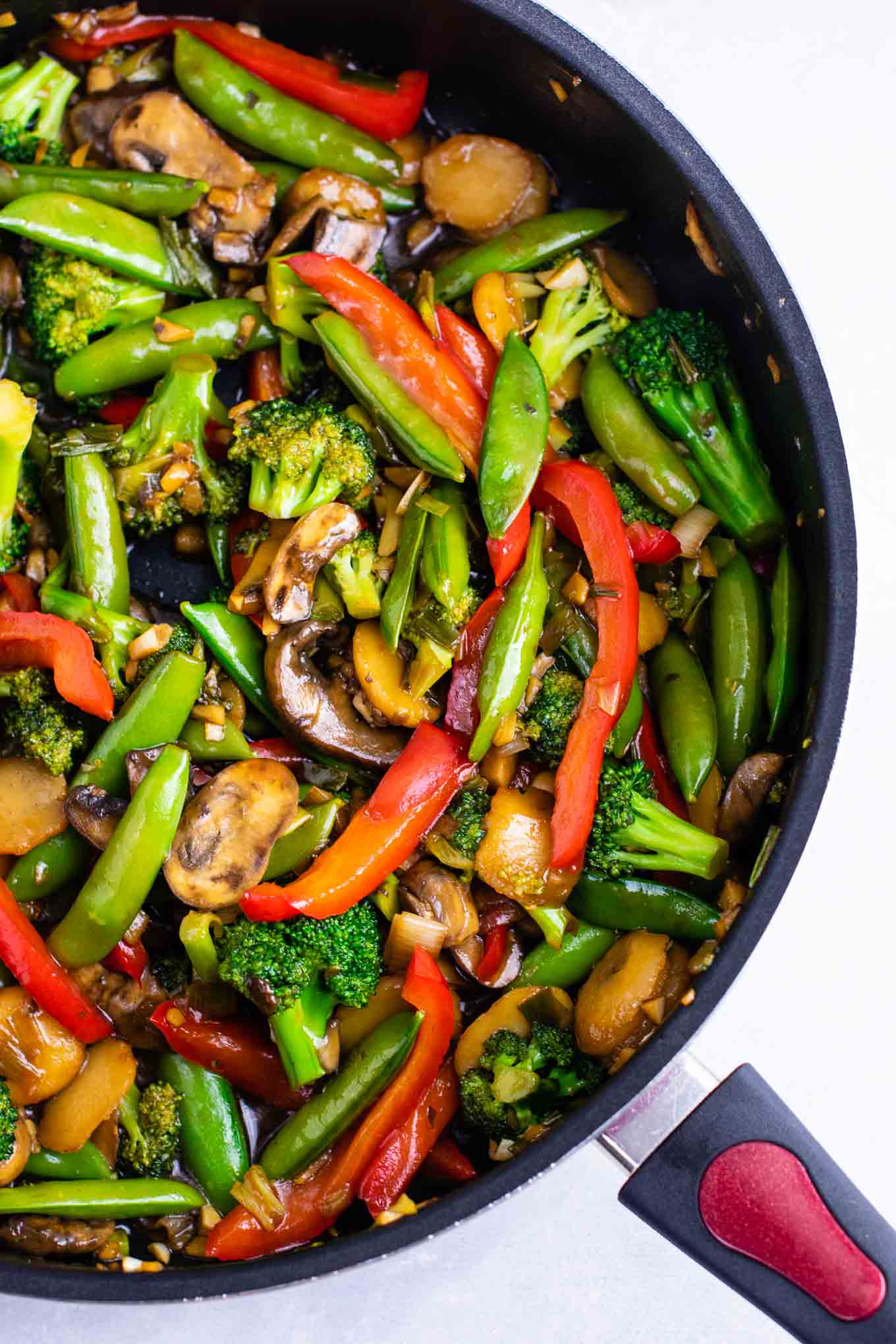 Stir fry recipes to try
Here are a few of my favorite stir fry recipes!
3 Ingredient Homemade Stir Fry Sauce