What are the best vegetables to put in stir fry? Here is your guide to which vegetables are best for making stir fry at home.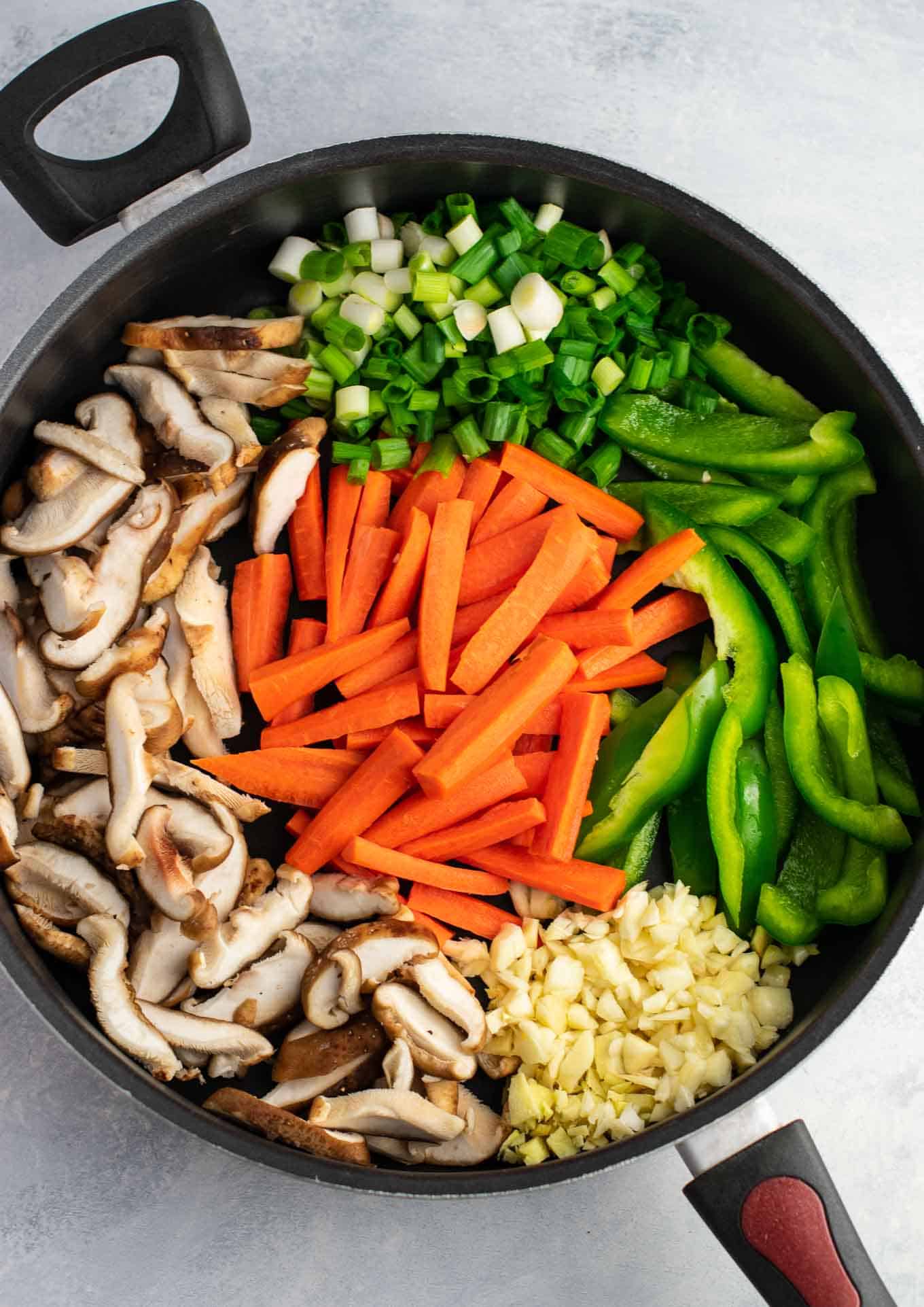 Best Stir fry sauce
Now that we have mastered how to make stir fry sauce, and how to thicken stir fry sauce, it's time to talk about the best vegetables to use in a stir fry.
Both the vegetables used and the texture are both key to making a delicious stir fry.
If you have an abundance of fresh produce, a stir fry recipe is a great way to use up all of your extra vegetables!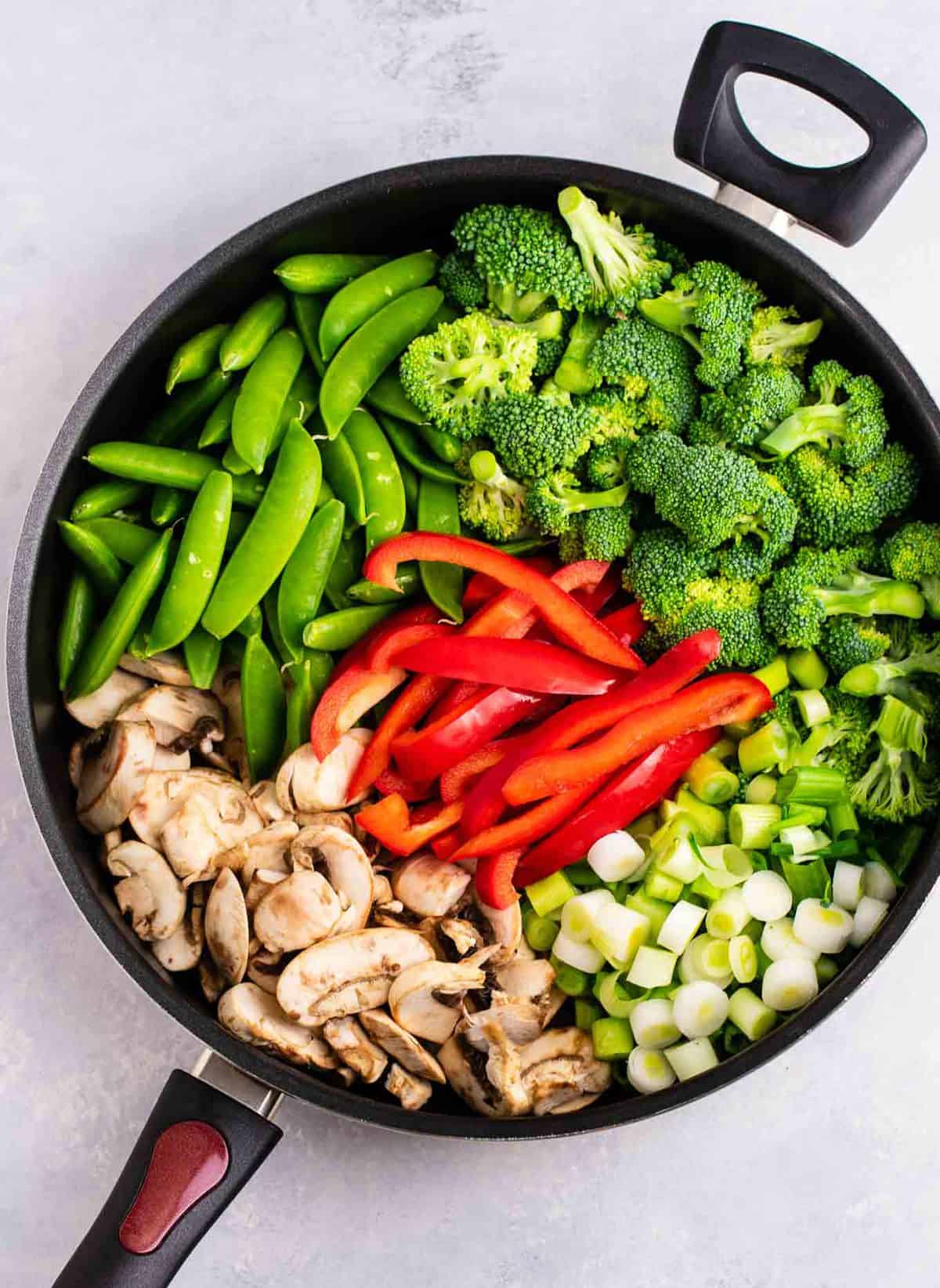 What are the best vegetables to put in stir fry?
First of all, we will start with your must have base for every single stir fry
fresh ginger, minced or finely diced
fresh garlic cloves, minced or finely diced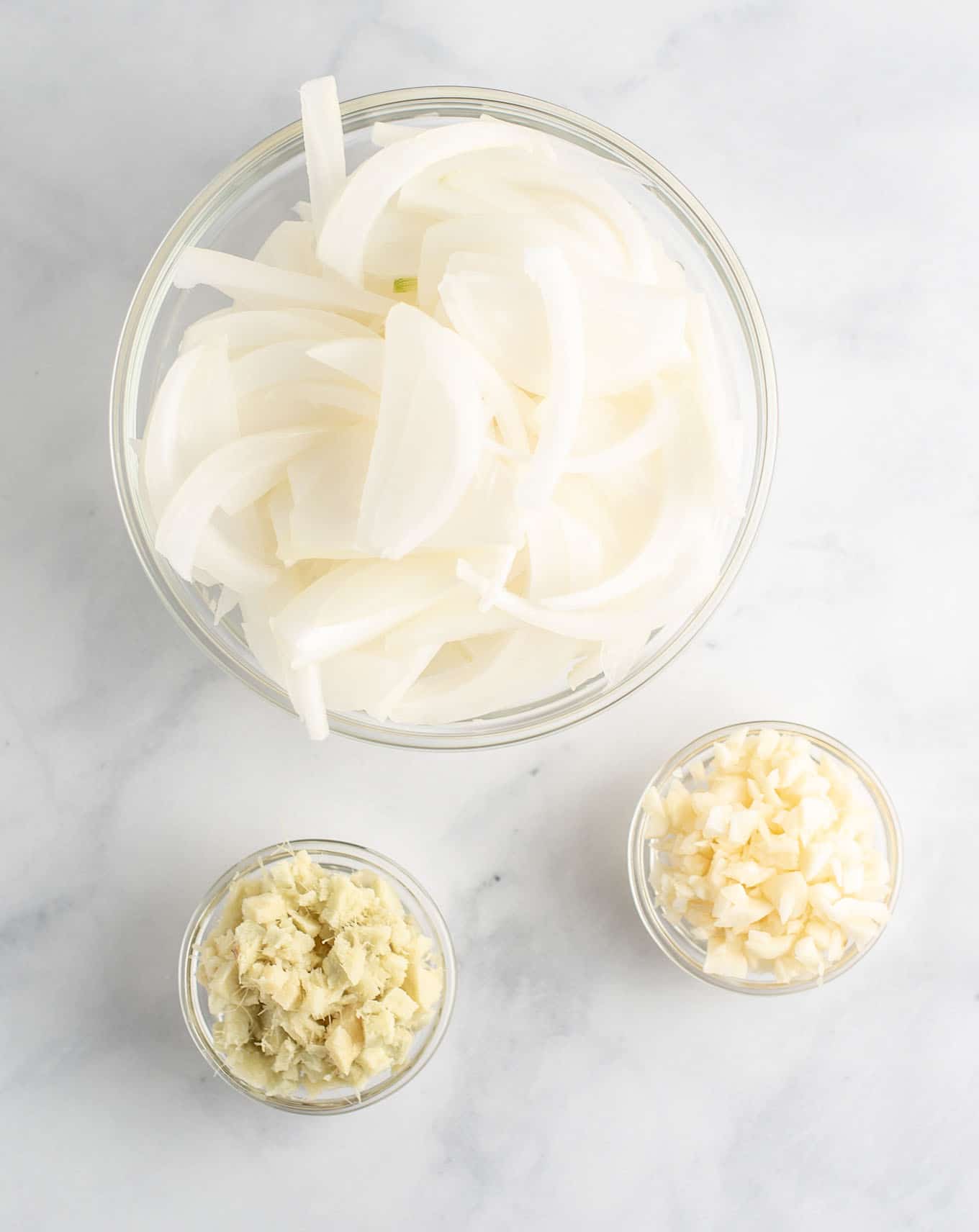 This is SO important to the overall taste of your stir fry, so I'm going to talk about this first.
Please do not skip this step!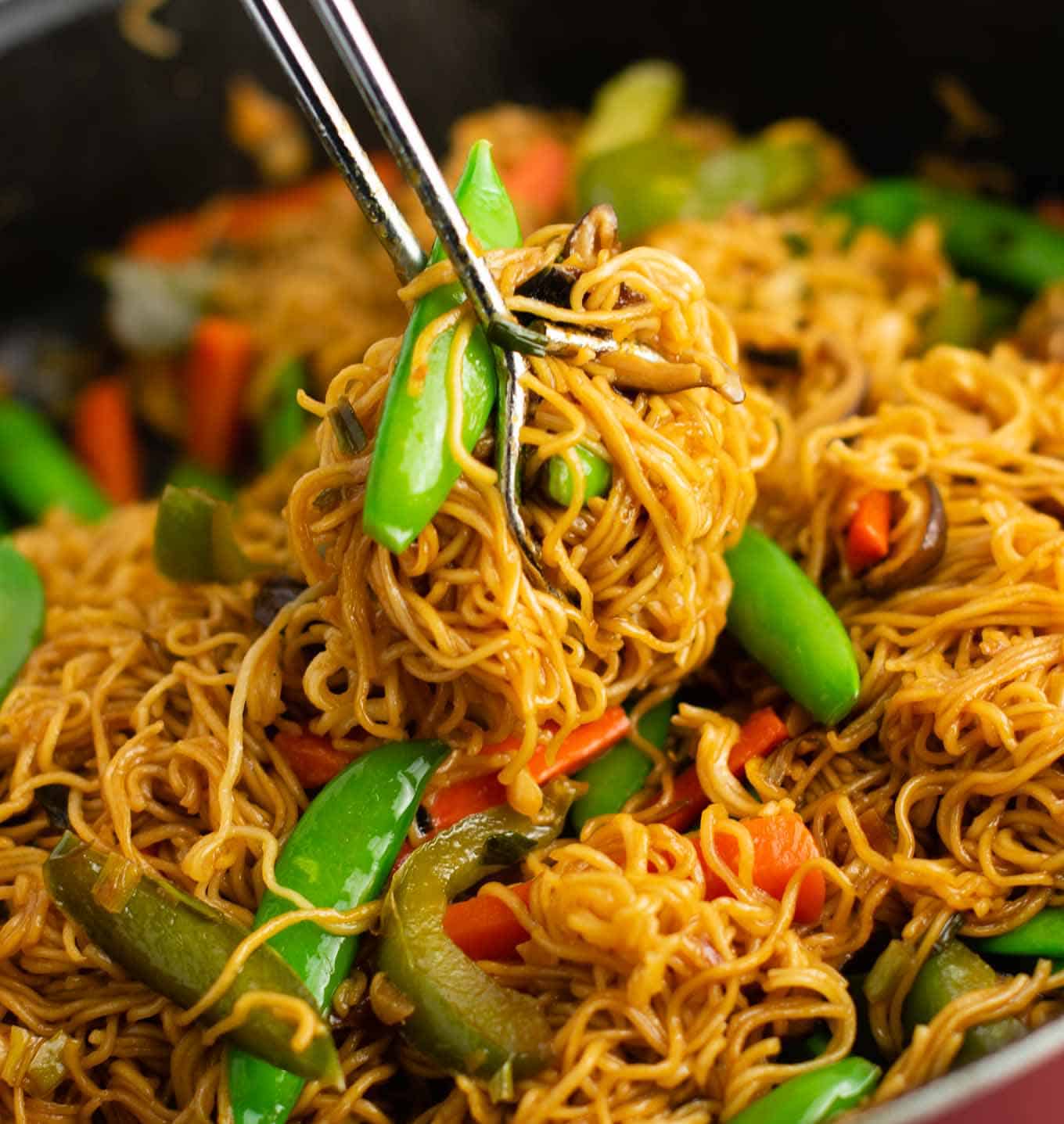 I typically will use between ¼ cup and ⅓ cup of finely diced ginger in every stir fry recipe I make.
If you have never bought fresh ginger in the store, just look for it in your produce section.
It comes in long knobs which look like roots.
To prepare your ginger, just cut off the peeling with a knife, then slice and dice until the ginger is in very small minced pieces.
For garlic, I will use anywhere from 10 – 20 cloves, also finely diced/minced.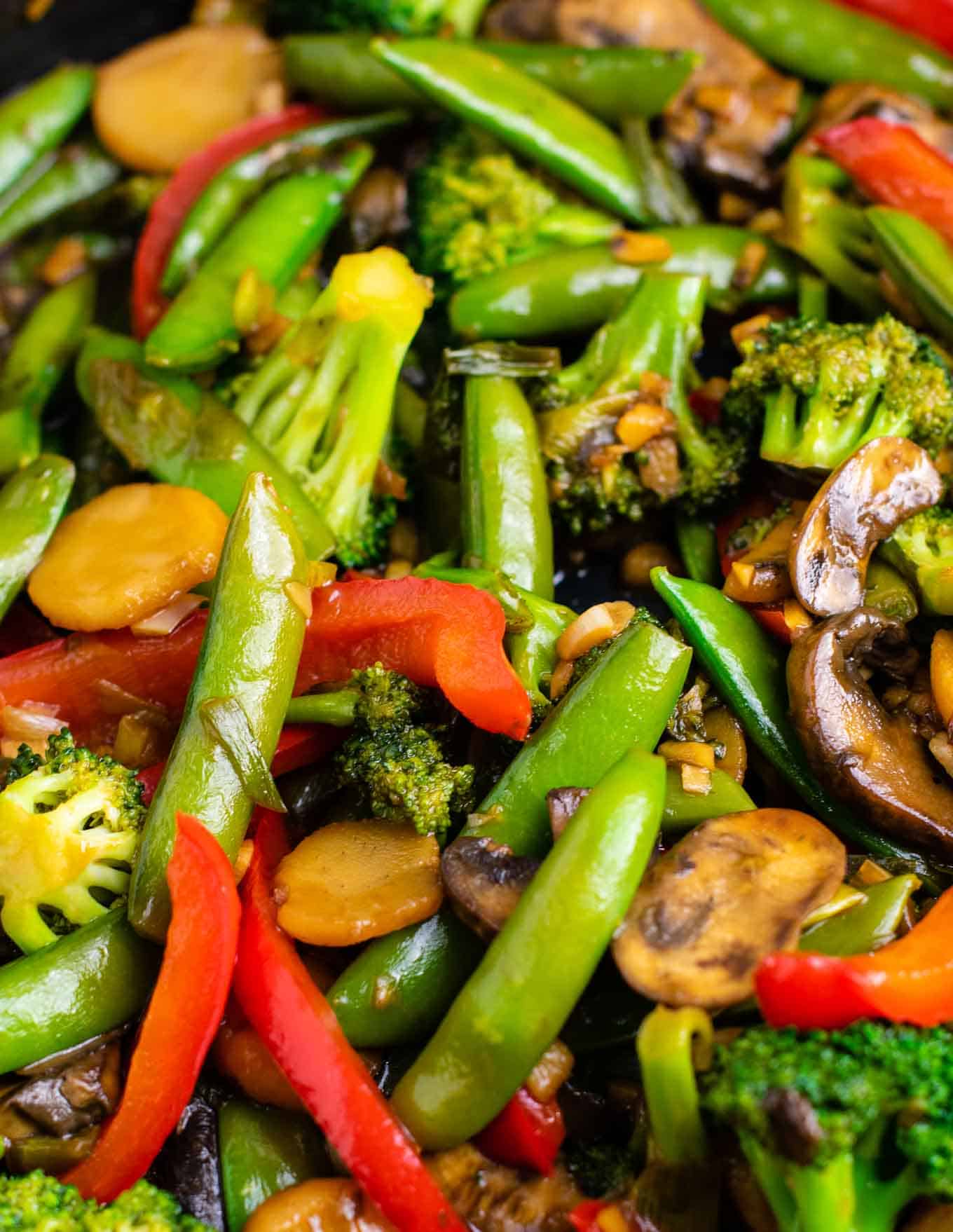 Pro tip: buy the pre bagged already peeled garlic.
I did the math once and it's actually a steal + a time saver to just buy the bags of pre peeled garlic.
In my house we go through a lot of garlic, so it is well worth it to me and I save so much time and frustration peeling!
I am a garlic lover, so the more the better in my opinion.
It's important to note that while you will taste the garlic, it will most definitely not be overpowering, so don't be worried!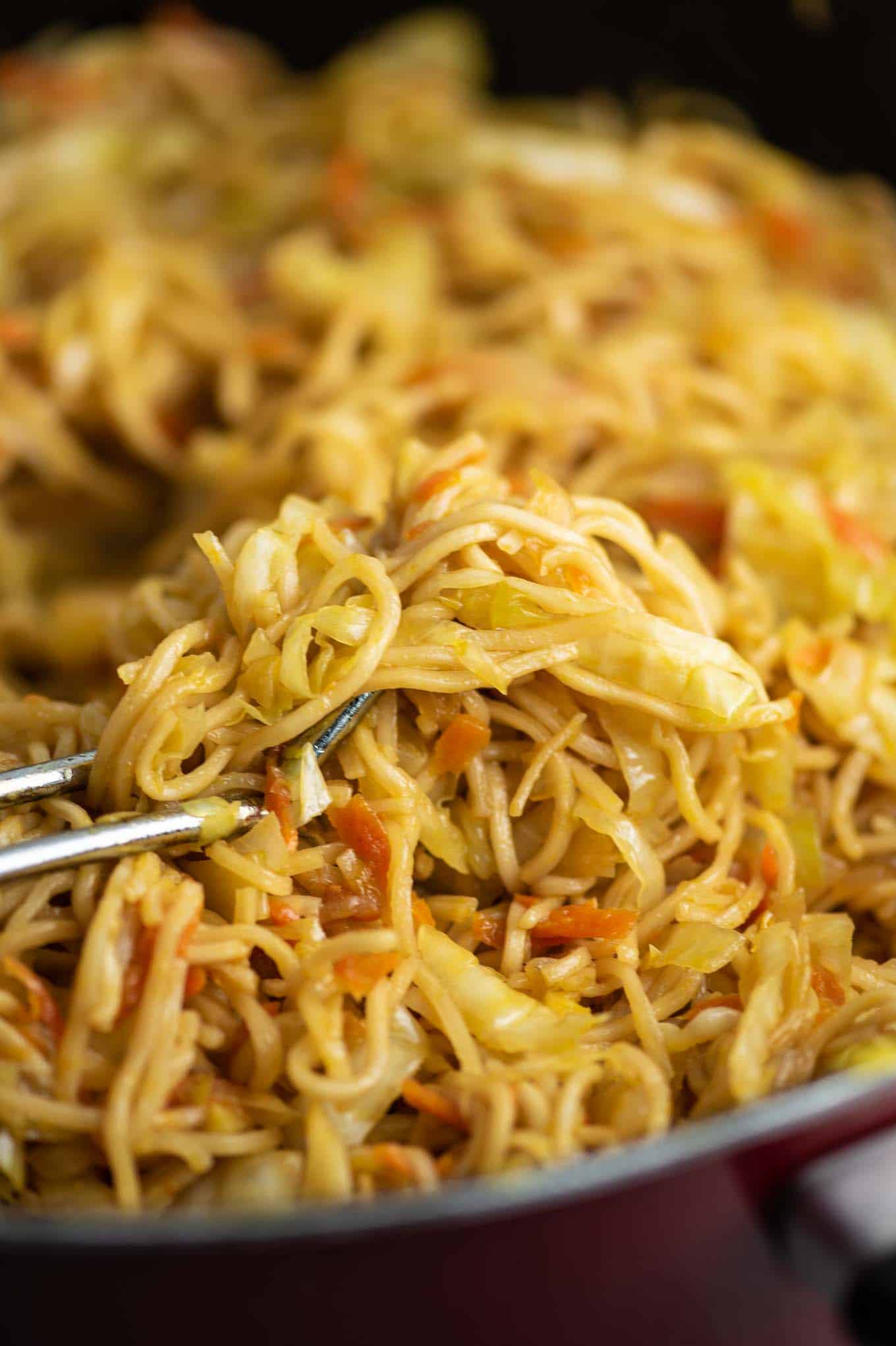 Think of it more as a flavor base that will help your recipe flavors really go to the next level.
Green onions also go great with fresh garlic and ginger.
Whenever I remember, I'll grab a bunch of green onions and add the whole bundle chopped up to my stir fry.
They are so delicious! You can also use any other type of onion in your stir fry.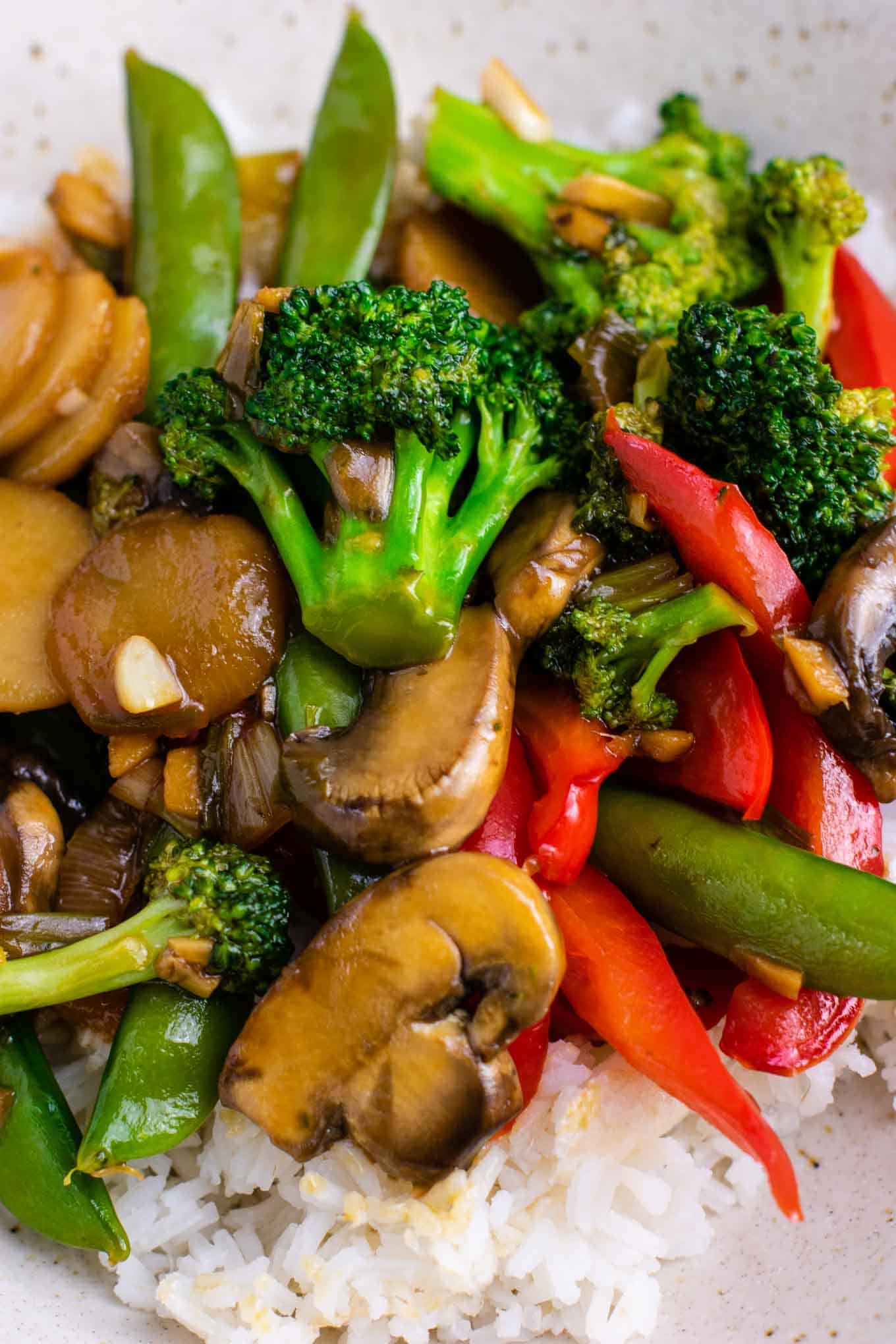 Tips for making a delicious stir fry recipe
Garlic and ginger are essential to making your stir fry flavor, as well as your stir fry sauce, pop.
Trust me on this, in case I have not said it enough already, do. not. skip. this.
They give it that authentic oriental flavor and a big depth of flavor.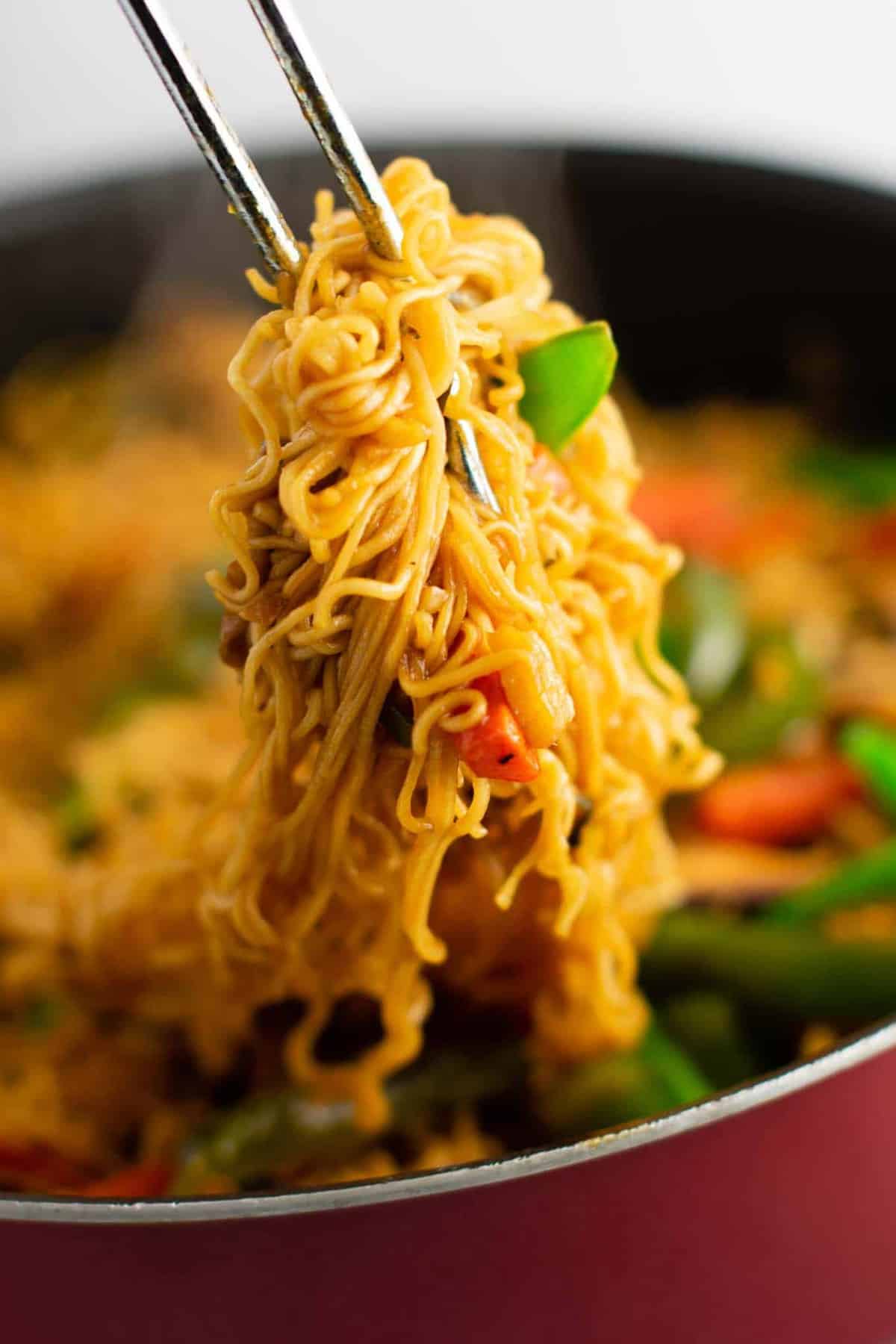 You will be surprised how much the addition of fresh garlic and ginger can add!
Combined with my 3 ingredient stir fry sauce recipe, the results are so much deliciousness you may never want takeout again!
I'm drooling just thinking about how delicious a stir fry would be right now.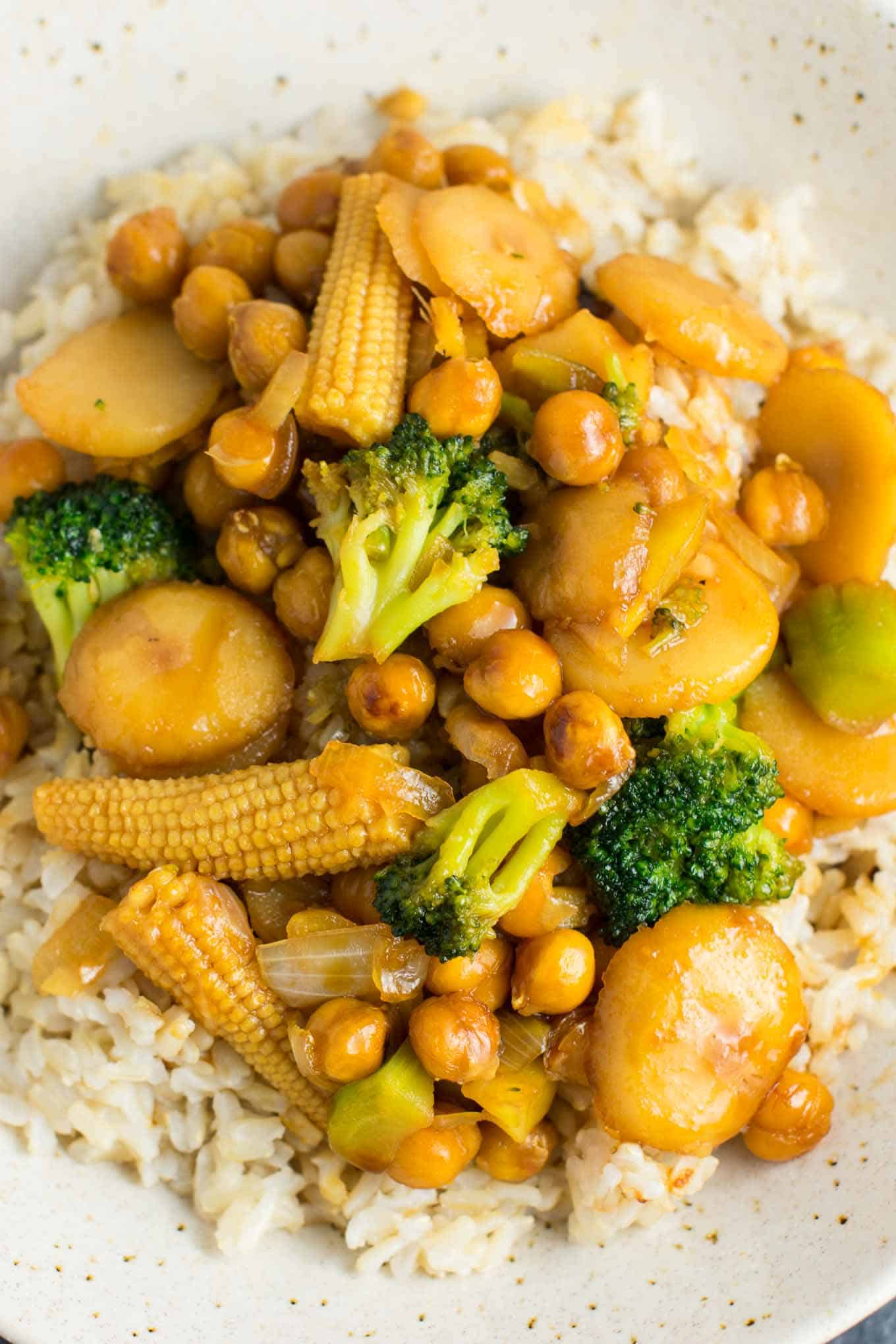 It gives your stir fry that "wow" factor and using these two things with my stir fry sauce was when I finally felt like I had nailed the flavor of making takeout quality at home.
Now when I crave takeout, I crave my own recipes!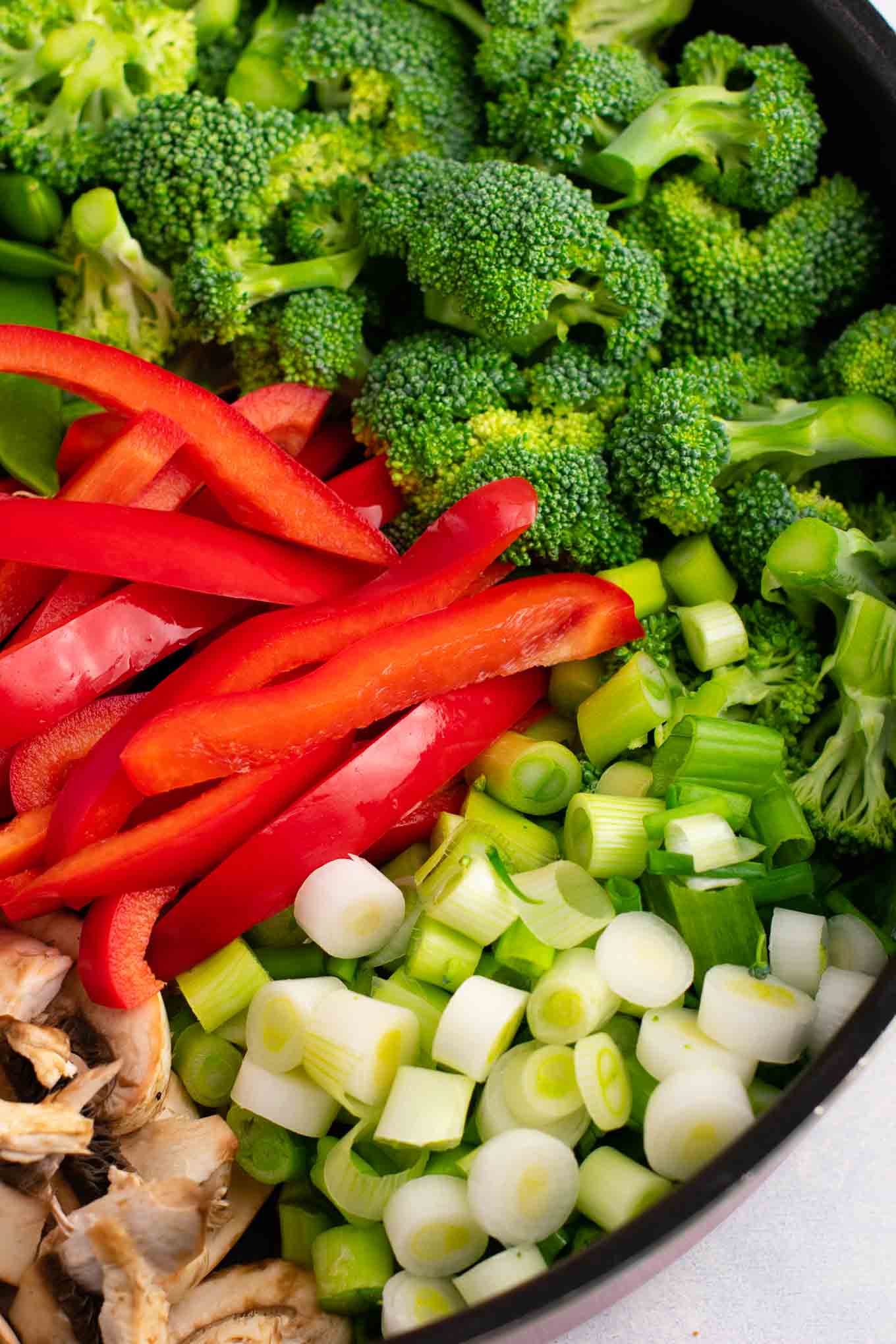 Do not, I repeat do not skip this step!
Ok, so let's talk vegetables. I'll list my favorite stir fry vegetables below.
There are so many choices for what vegetables to use in a stir fry.
Something for every palate!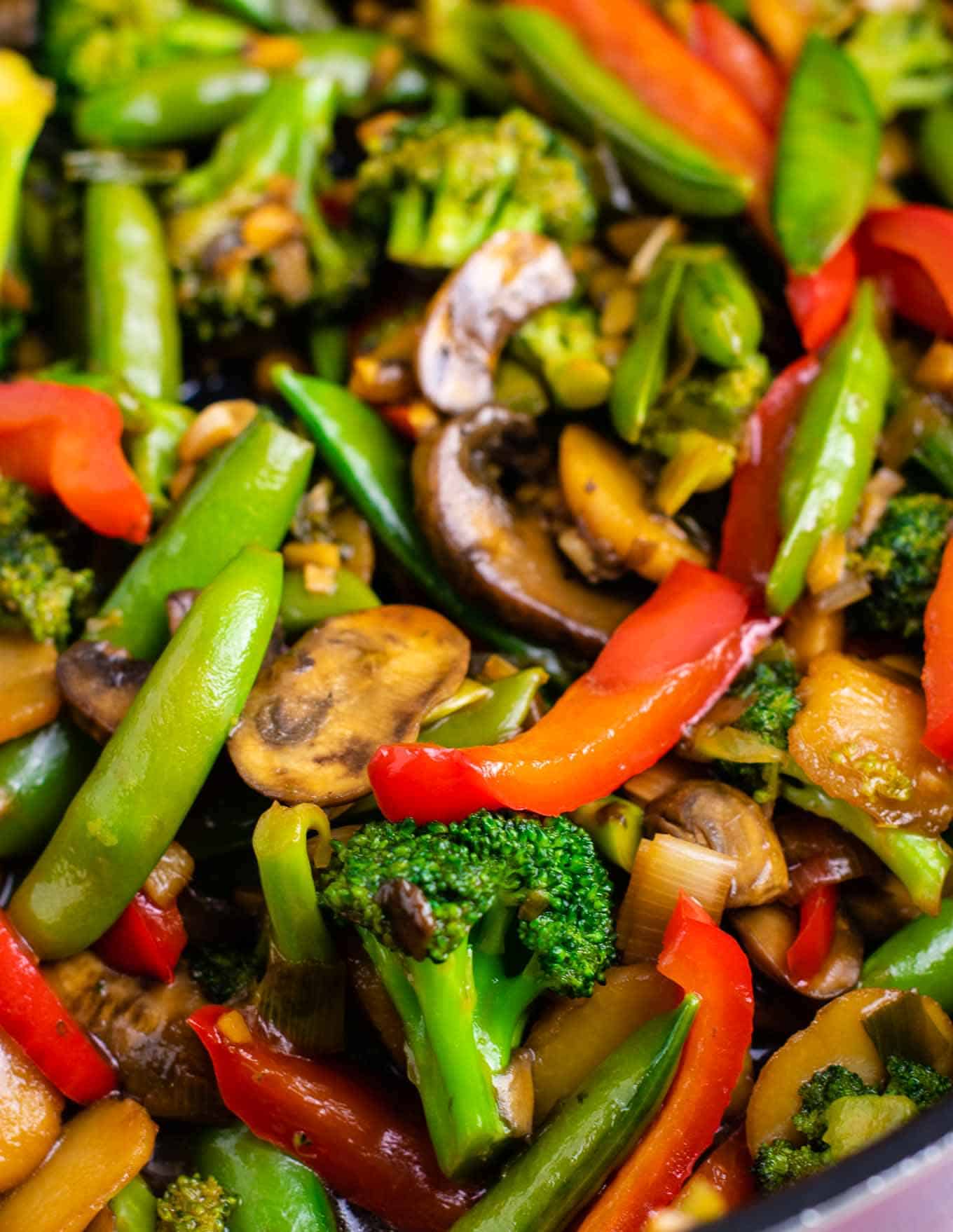 Classic stir fry vegetables list
Mushrooms
Carrots
Sugar snap peas
Broccoli
White or yellow onion
Bell peppers, any color
Green onion
Water chestnuts
Baby corn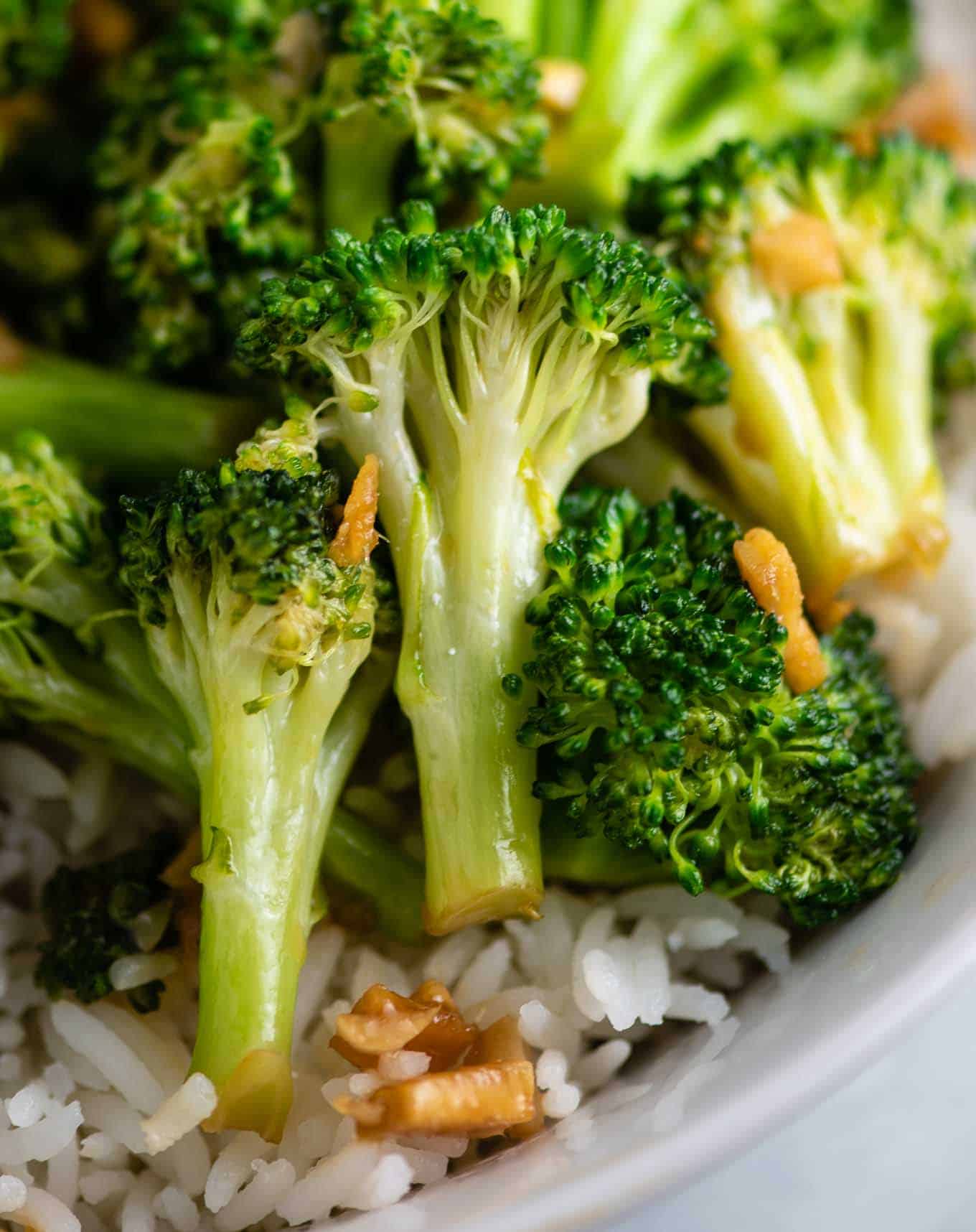 You can also use:
bok choy
cabbage
asparagus
zucchini
mung bean sprouts
spicy peppers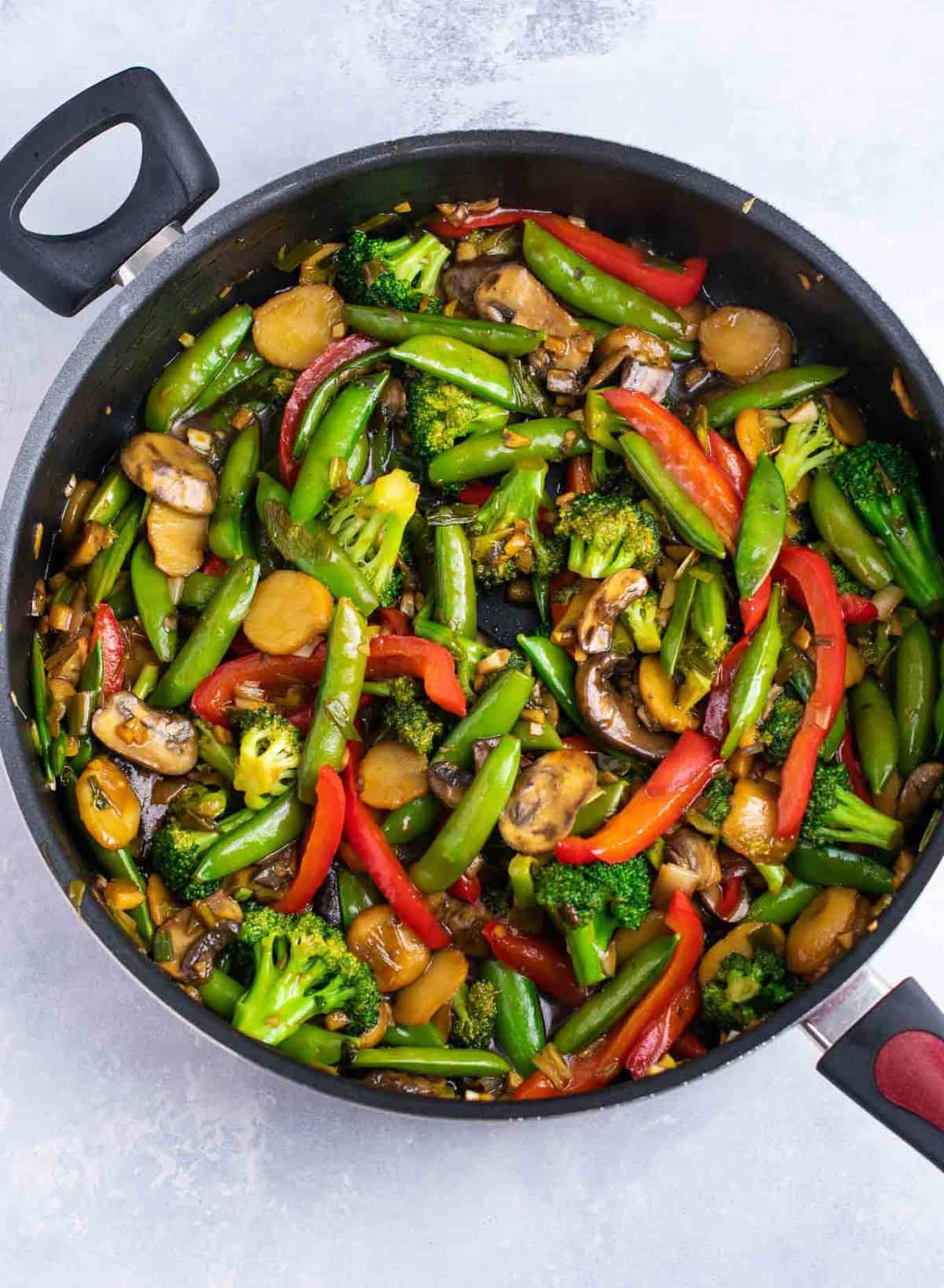 There you have it! I will use anywhere from 5 – 10 cups of fresh vegetables when I make a stir fry recipe.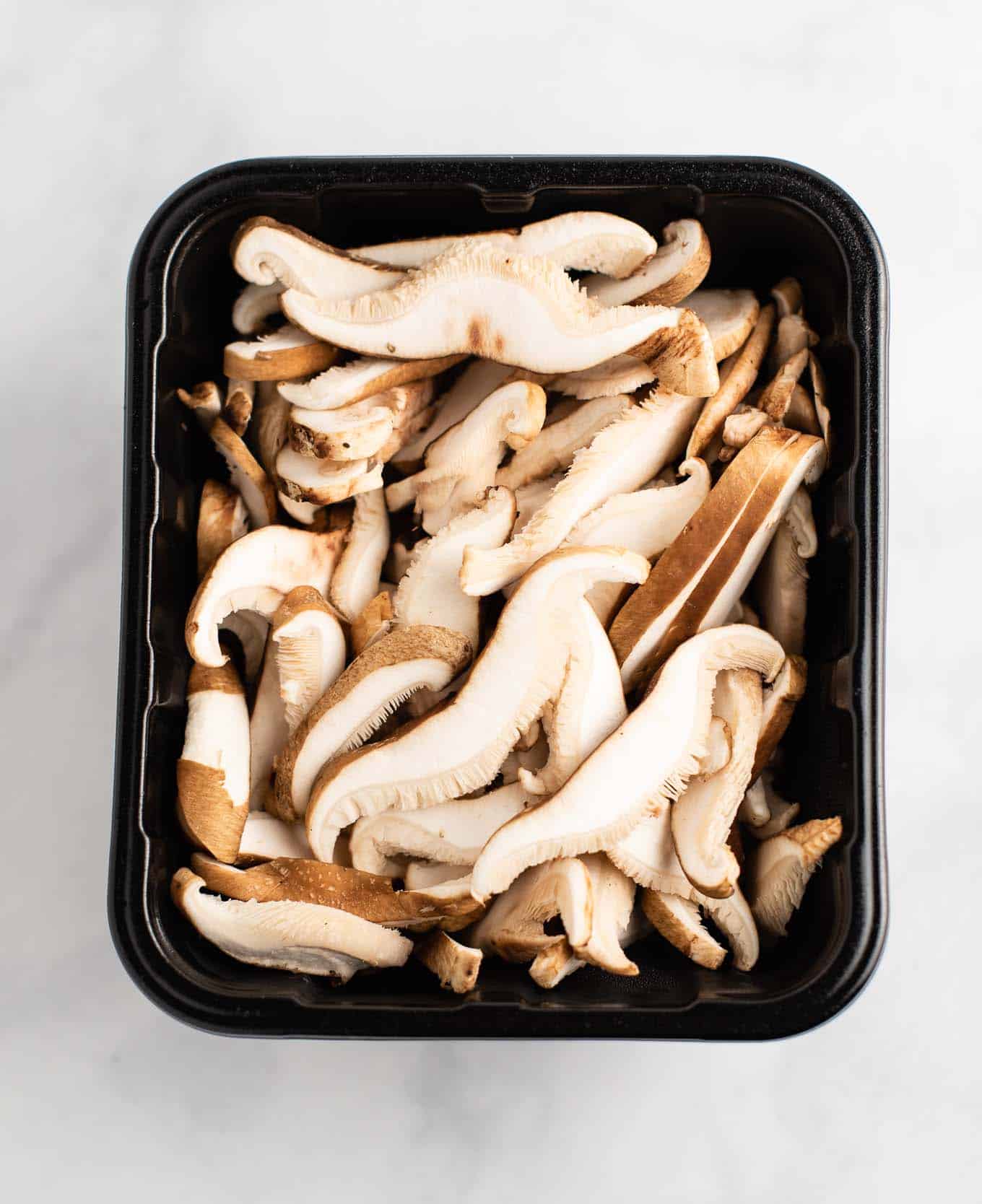 Really, you can't go wrong with stir fry.
From crunchy to soft, sweet to spicy, vegetables add so much to your stir fry.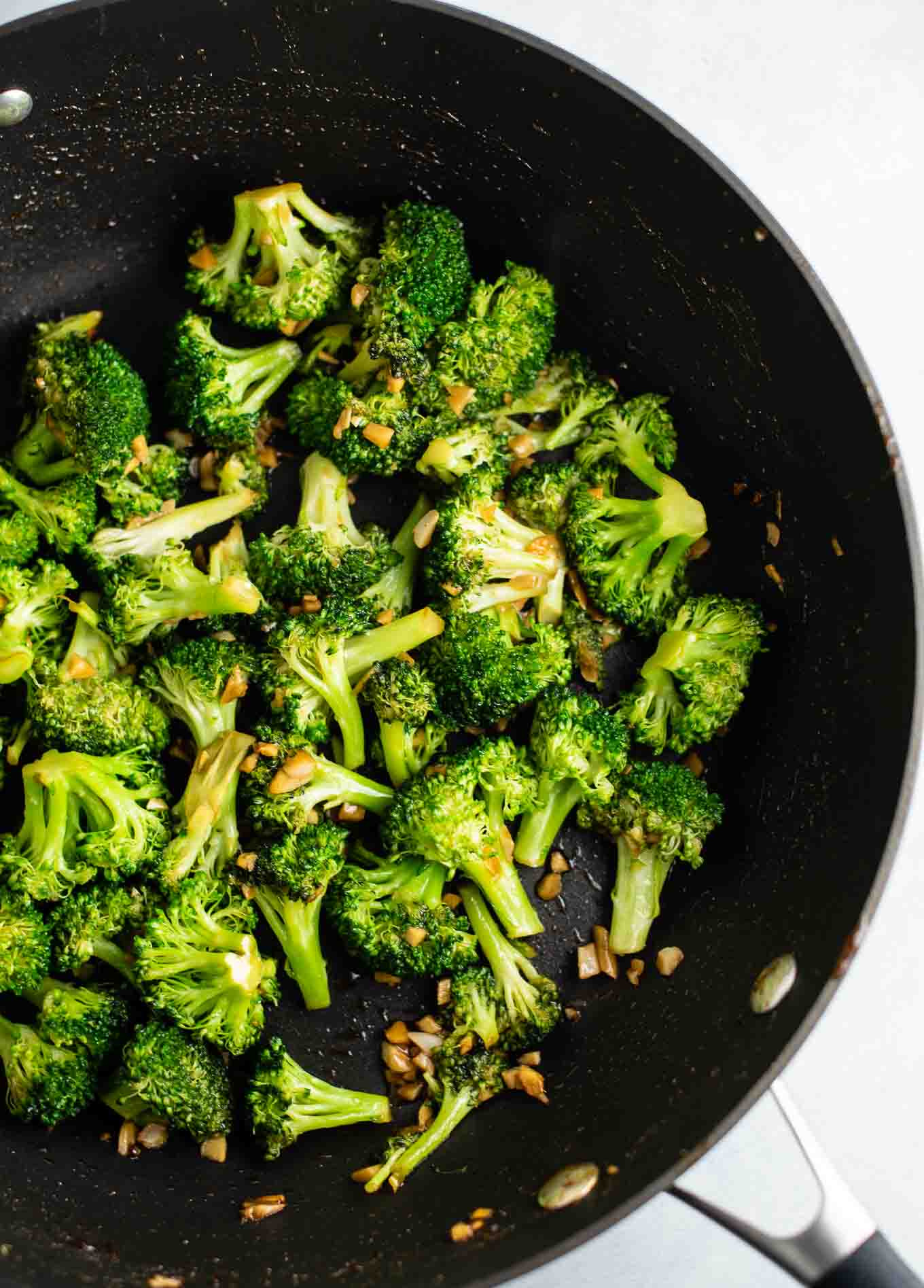 There are so many flavor options, and you can mix and match based on what is in season or what is on sale!
I love using tons of fresh veggies.
They will cook down a lot, so the more the merrier.
Pick and choose what you have on hand, the possibilities are endless!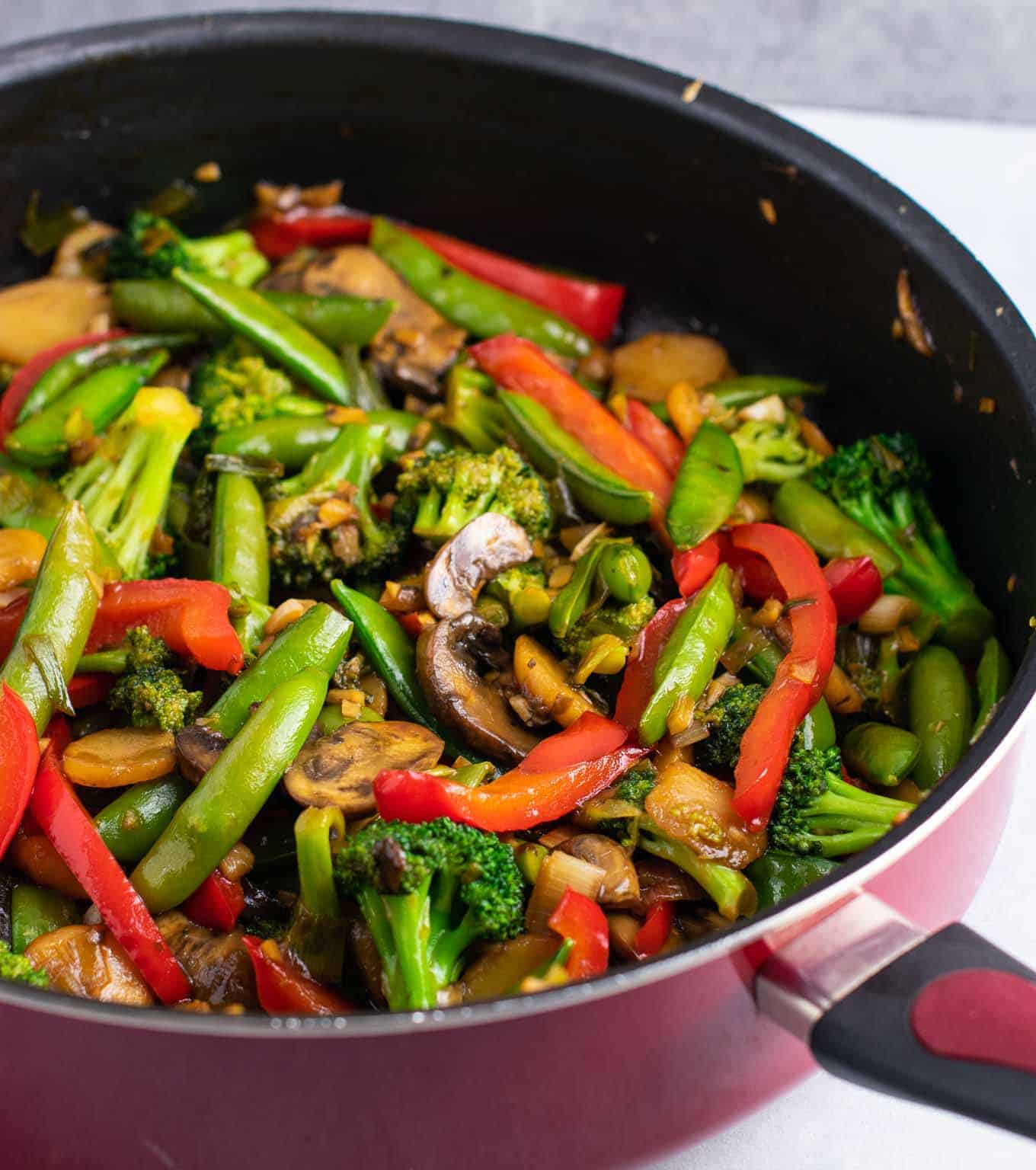 What vegetables do you stir fry first?
It's important to note here that if you are cooking a protein in your stir fry, cook it first.
If you put vegetables in before the protein is cooked, they will end up cooking way too long and end up mushy.
Vegetables that take a little longer to stir fry
carrots
onions (excluding green onions)
some leafy greens
broccoli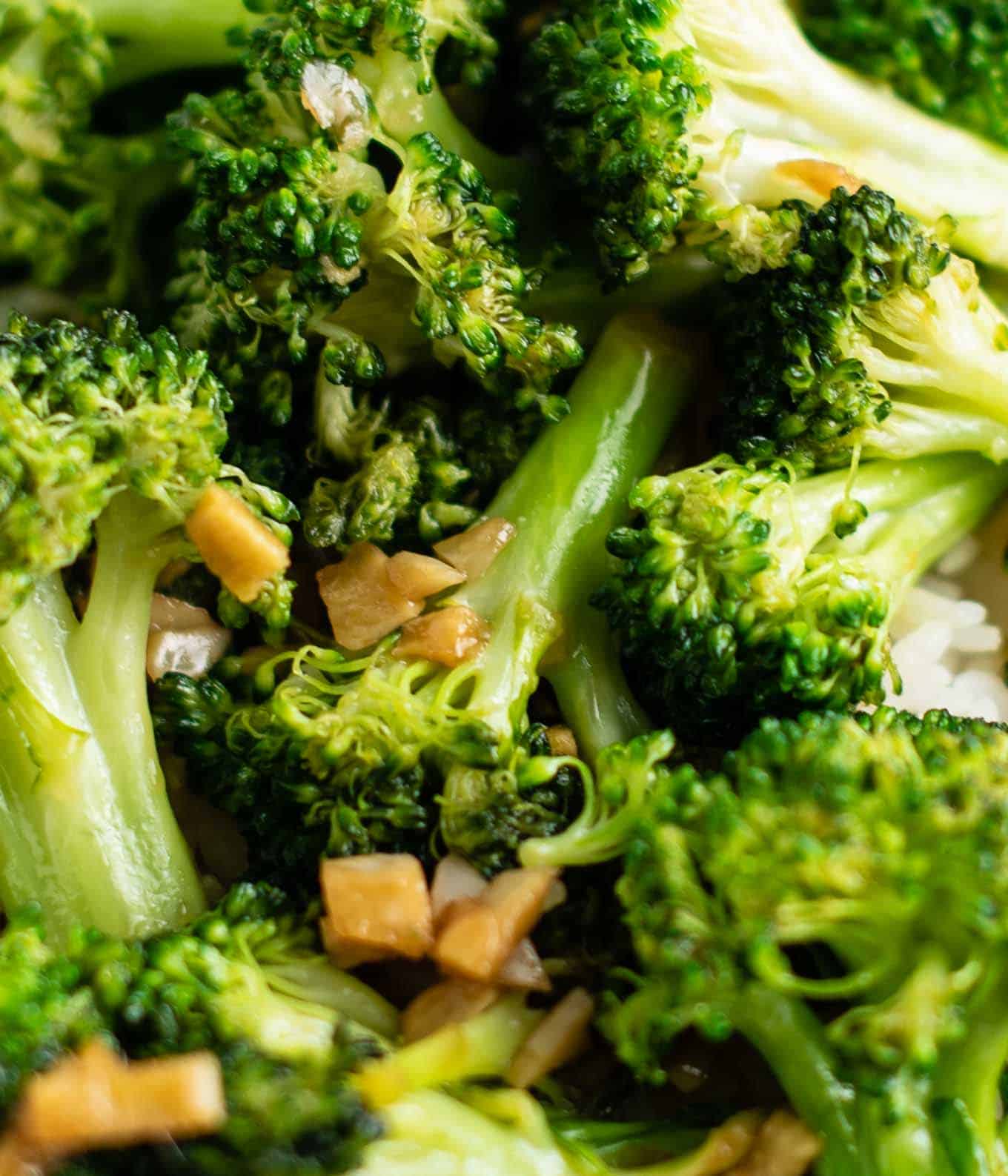 Vegetables that cook quickly in a stir fry
mushrooms
garlic
ginger
peppers
snap peas
Every vegetable cooks differently, so it's important to keep in mind the texture before cooking.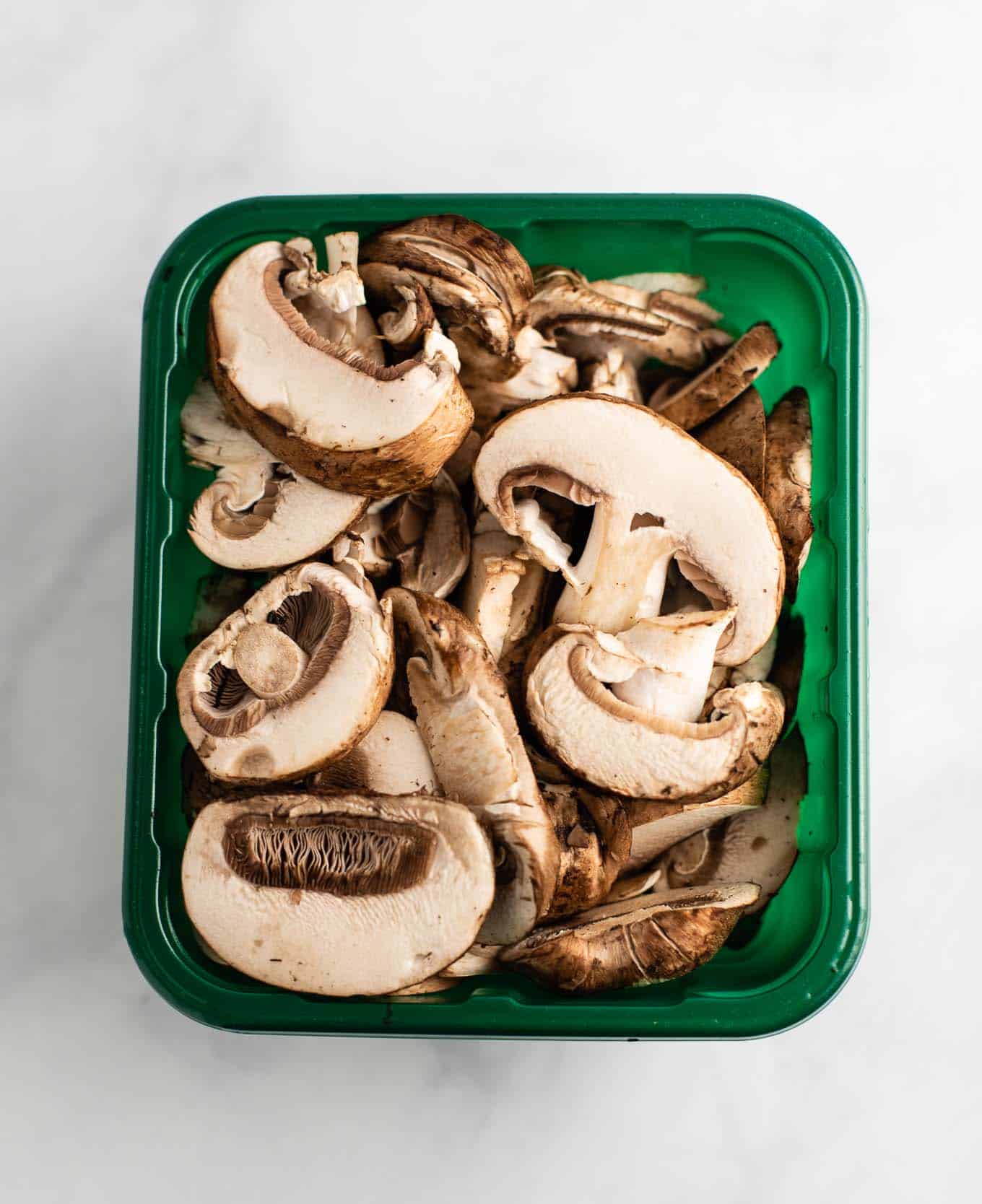 For me, I like my stir fry vegetables to have some bite to them still and not be overly soft.
Texture is really important to a stir fry!
The general rule is just enough time to cook and let the flavors marry, without cooking too long and allowing the texture to get soft.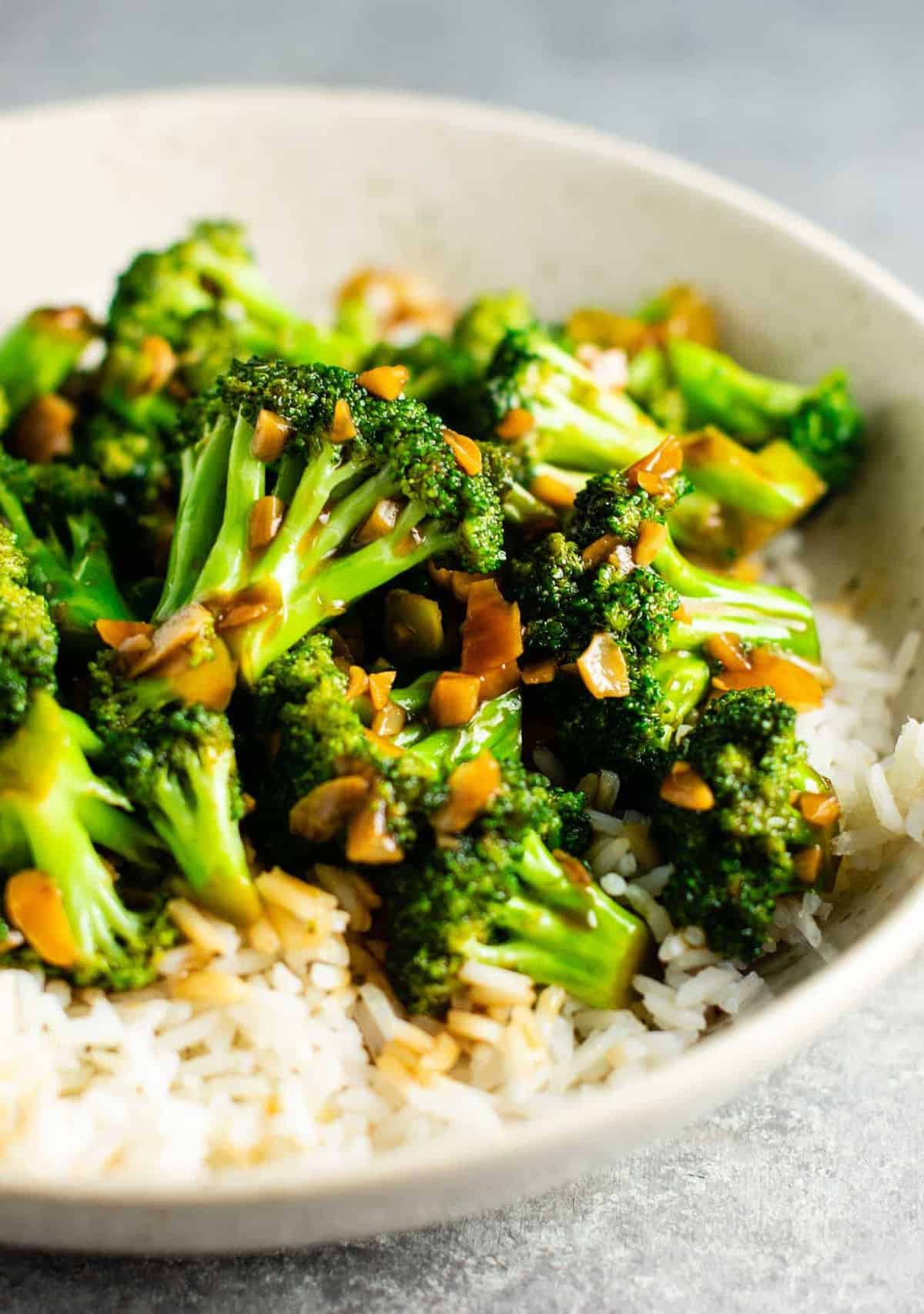 How do you stir fry vegetables?
First, add oil to your pan and heat it up
Add vegetables by cook times, and stir fry until mostly cooked
Add stir fry sauce and cook until thick, around 3 – 5 minutes
Remove from heat and serve over rice.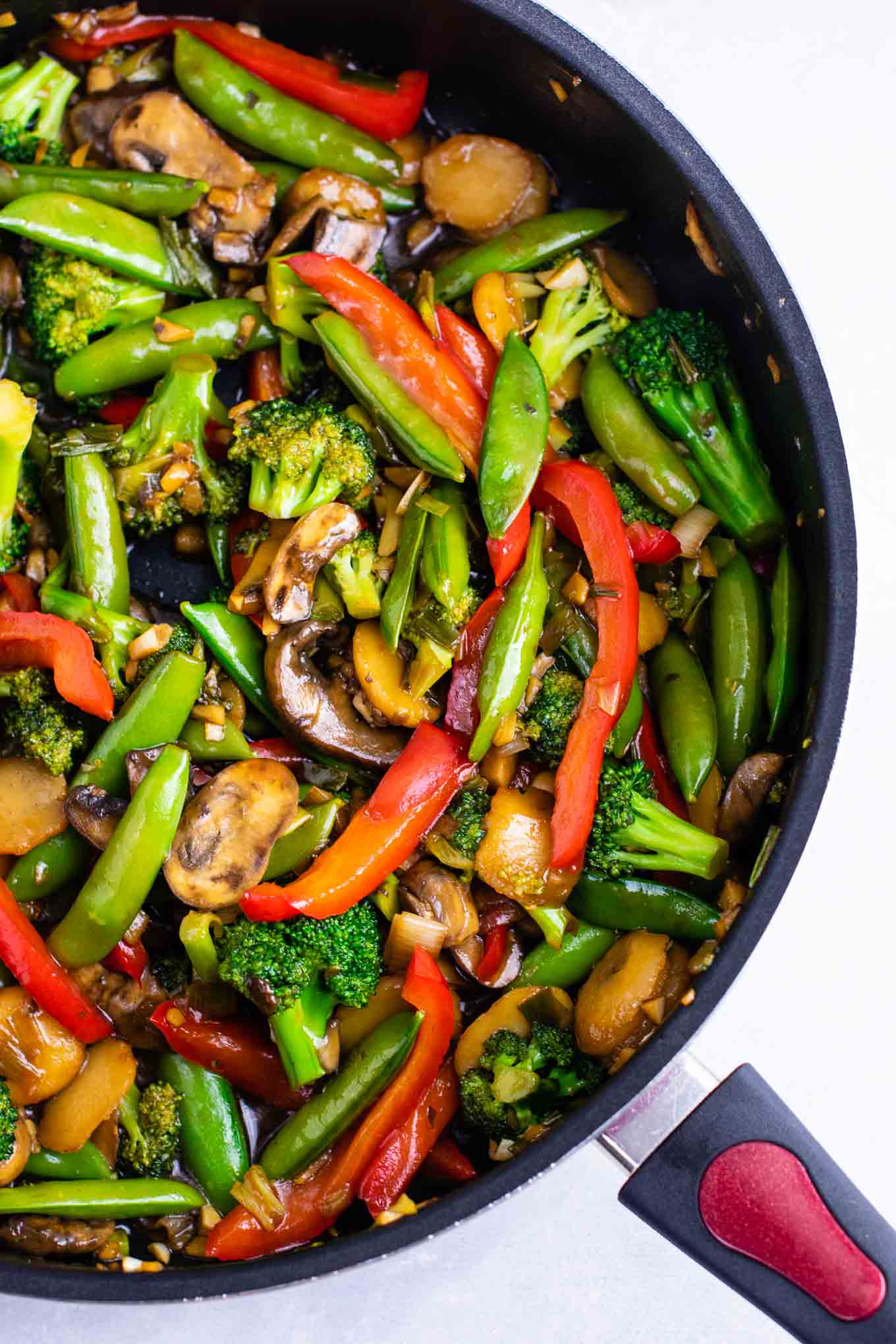 Stir fry recipes to try
Here are a few of my favorite stir fry recipes!
Click the links to visit the recipe.
3 Ingredient Stir Fry Sauce Recipe
Yes, the same one I have been talking about in this post!
After creating this recipe, I honestly cannot recommend another sauce again.
The simplicity and flavor of this stir fry sauce has changed the way that I cook!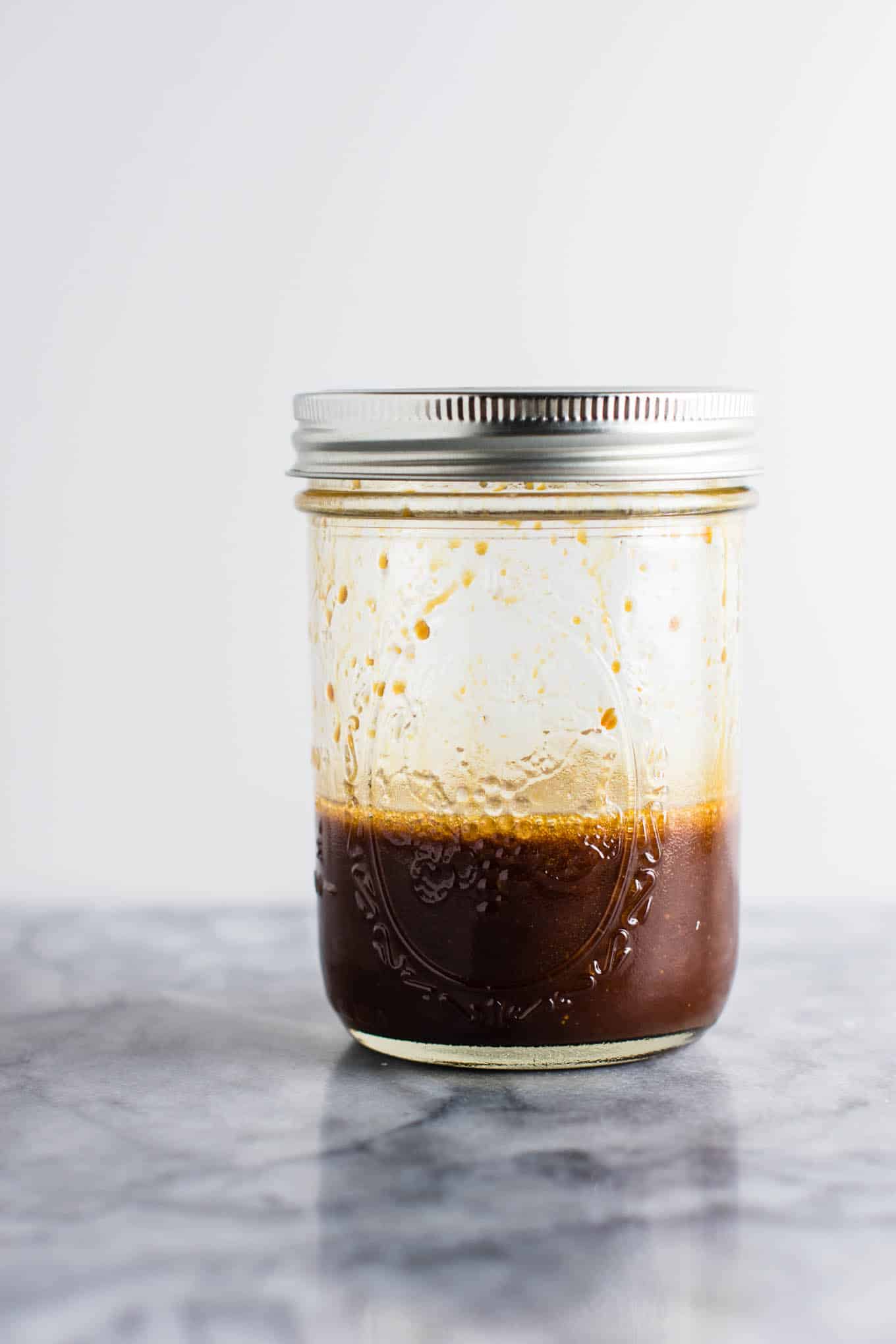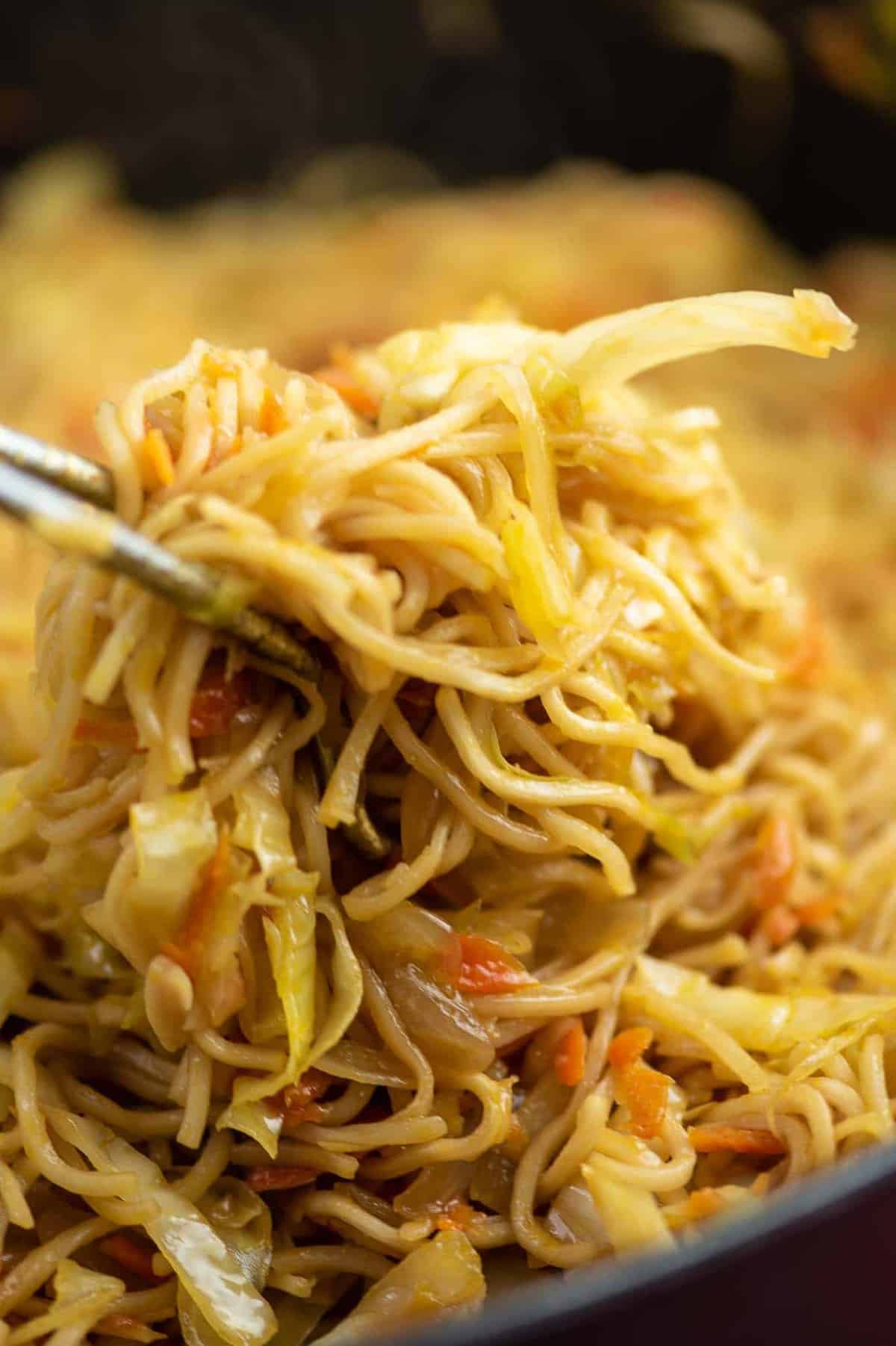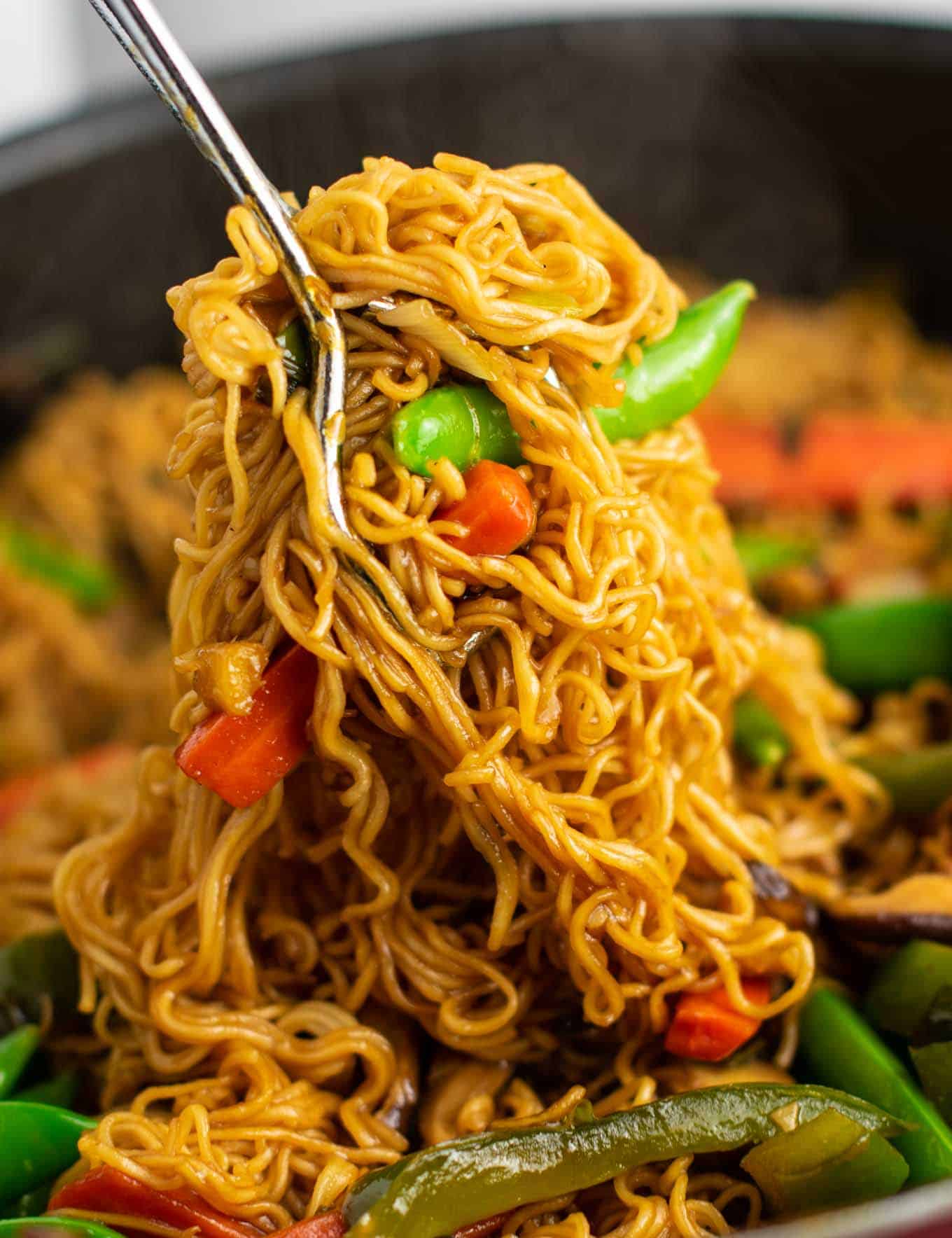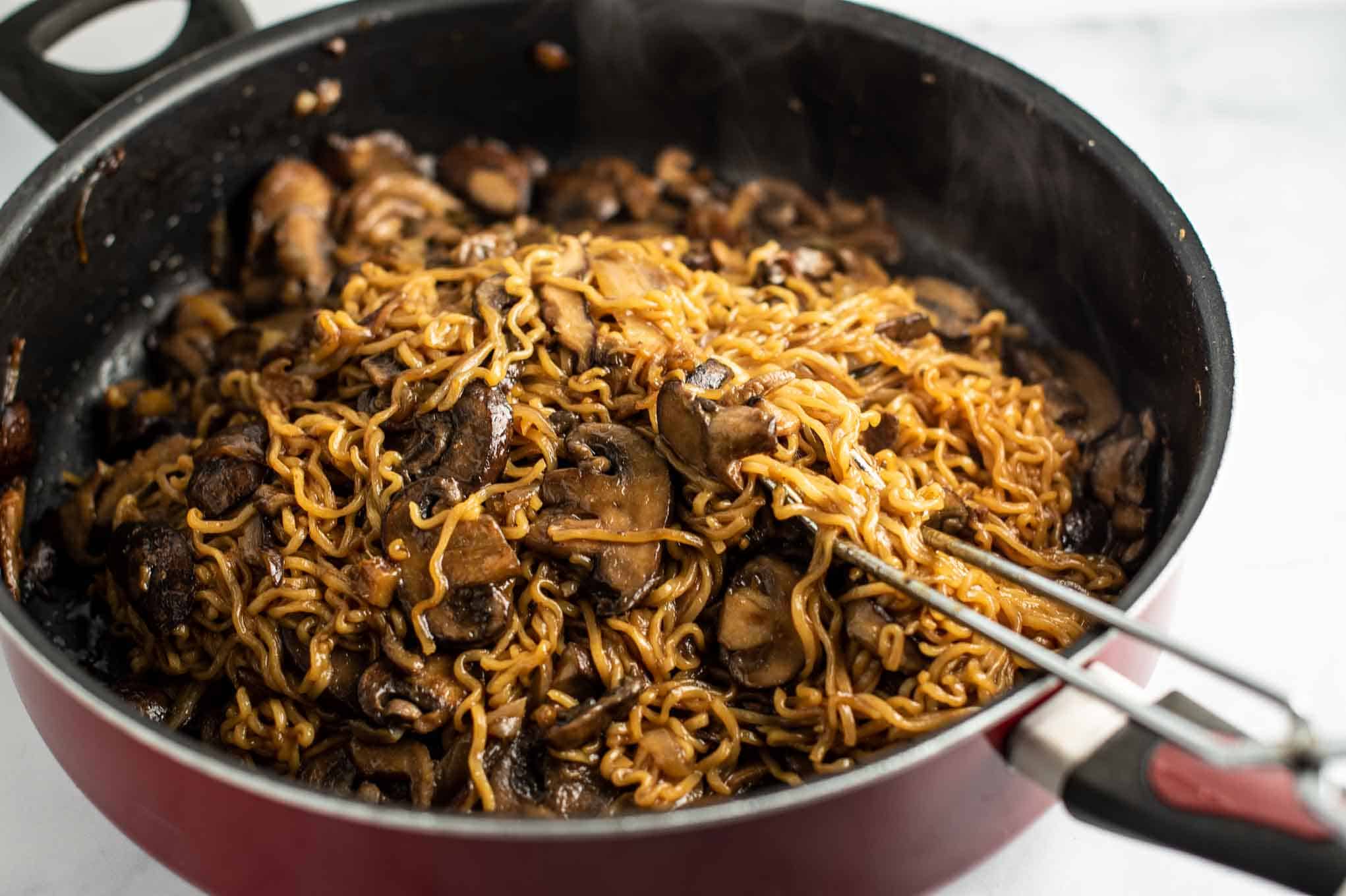 If you are looking for a great all purpose vegetable stir fry recipe with tons of veggies, this is it!
Featuring a rainbow of color and flavor. I love this one!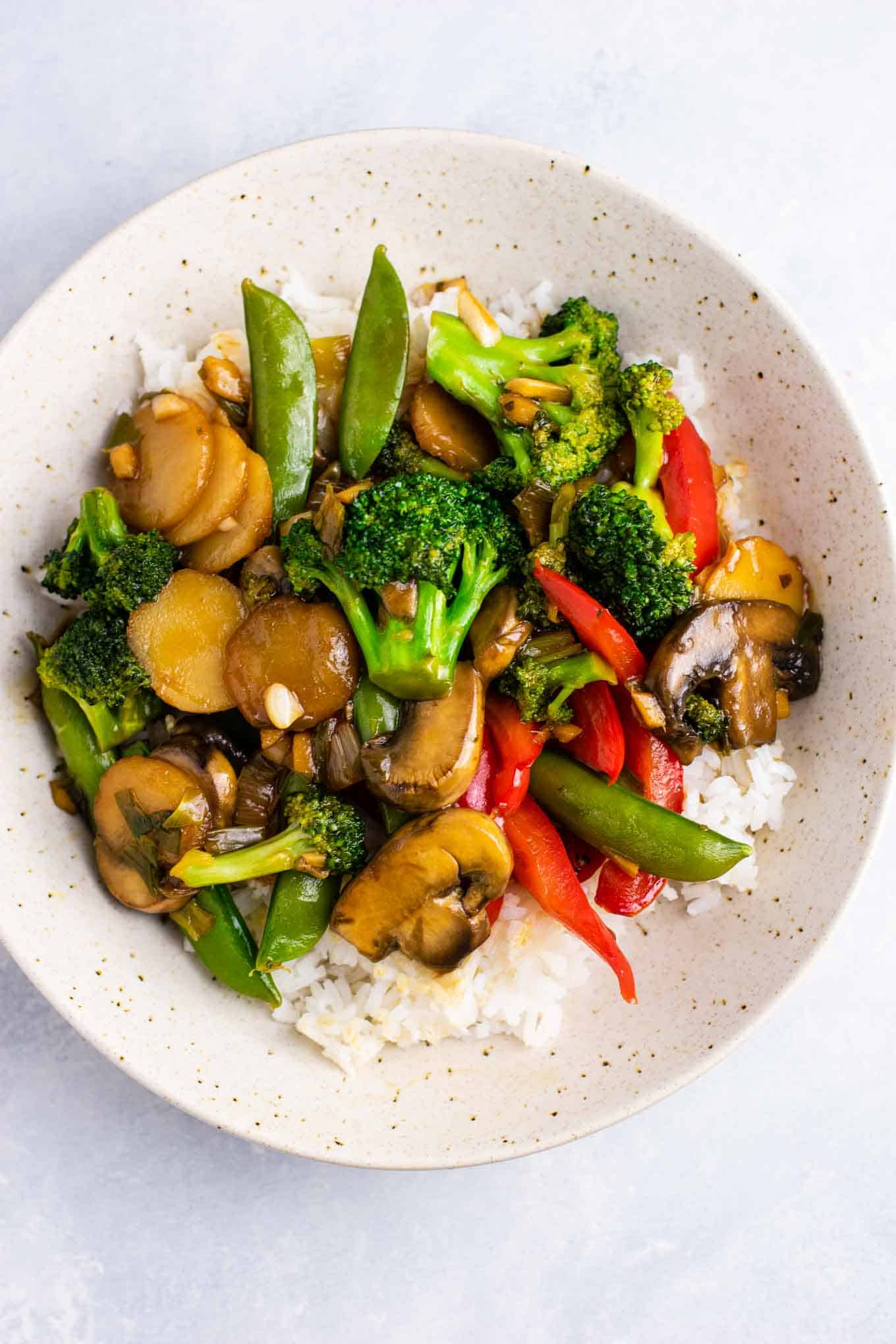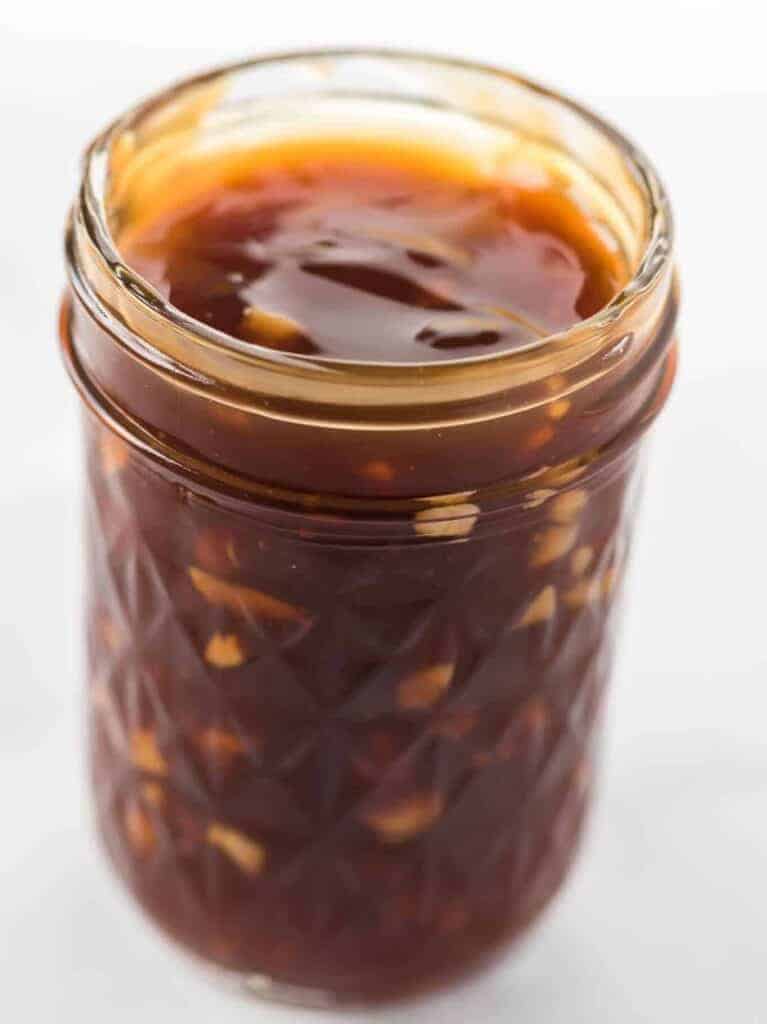 Takeout style broccoli with garlic sauce.
I created this to mimic my favorite takeout garlic broccoli and it does not disappoint!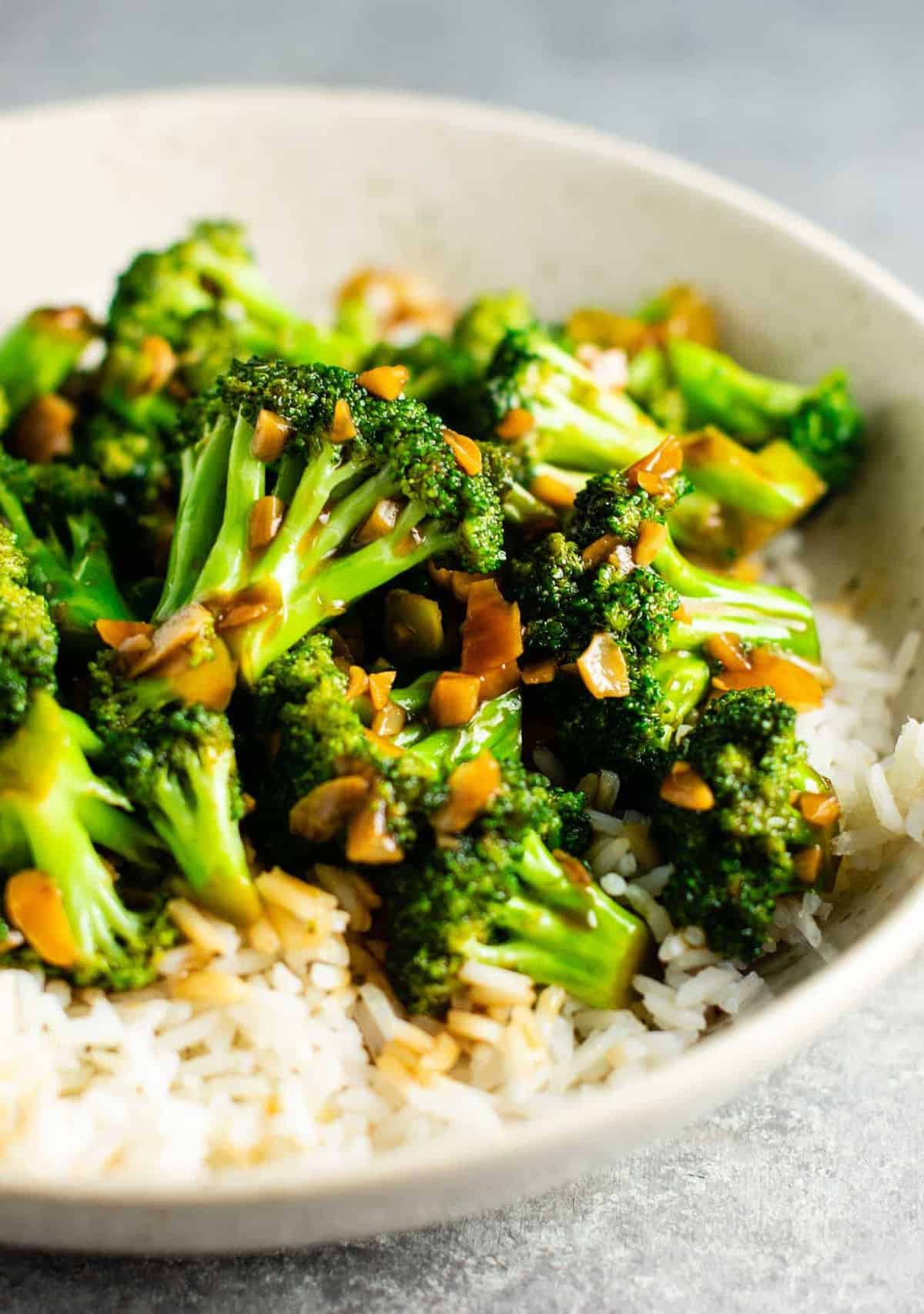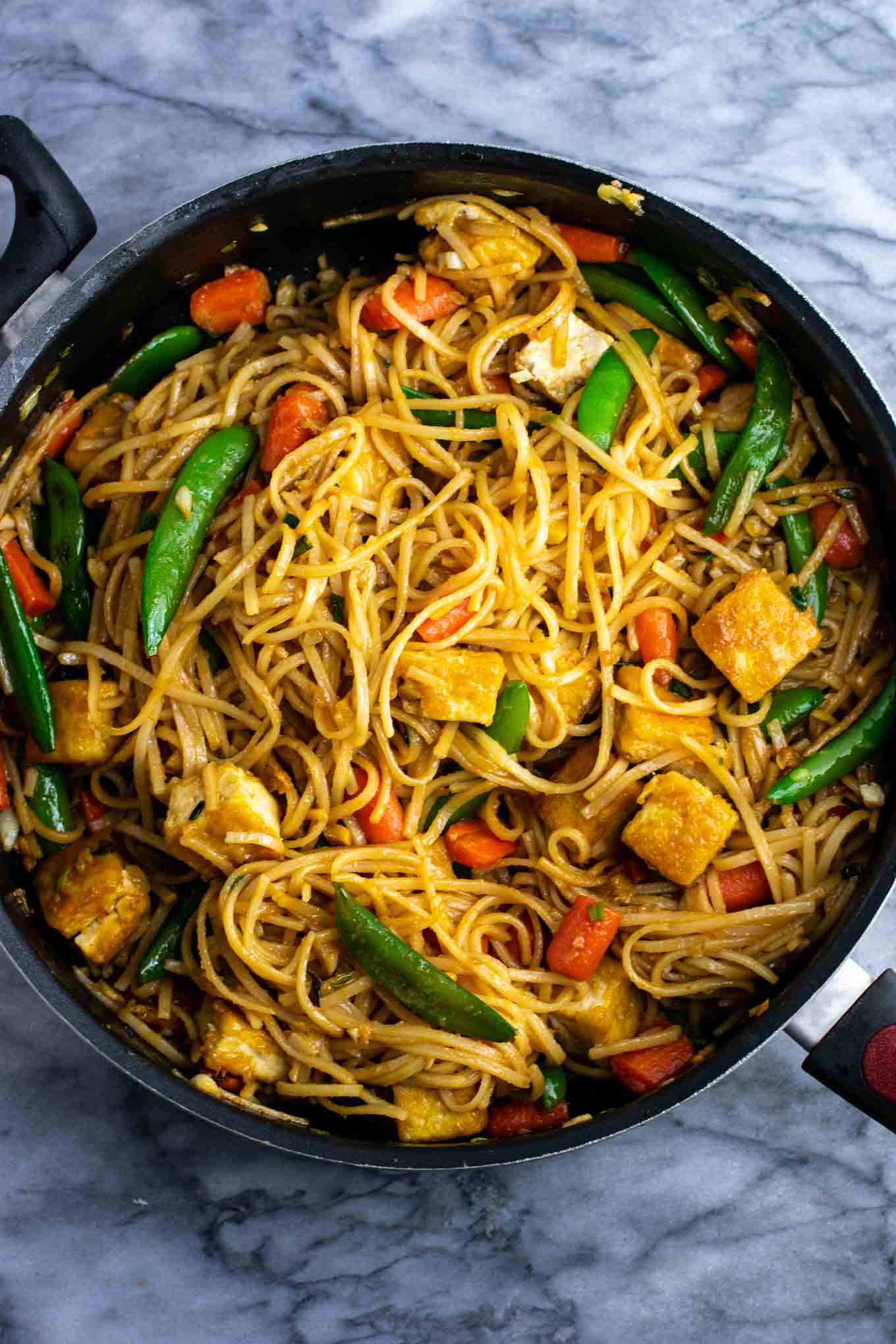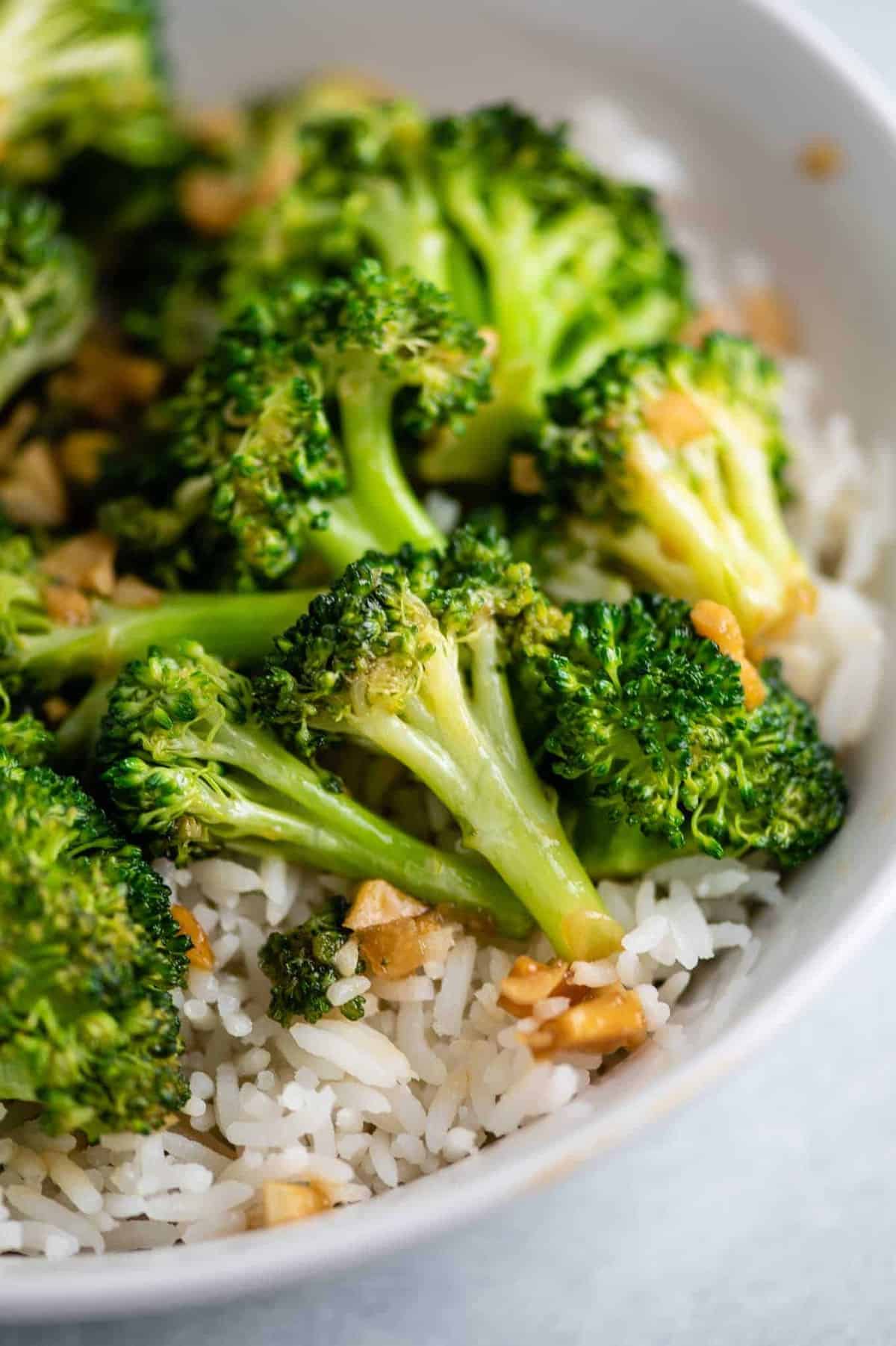 Tofu veggie stir fry in a sweet and salty honey ginger stir fry sauce.
Or, if you want, just substitute the sauce for my easy 3 ingredient stir fry sauce. Either way will work!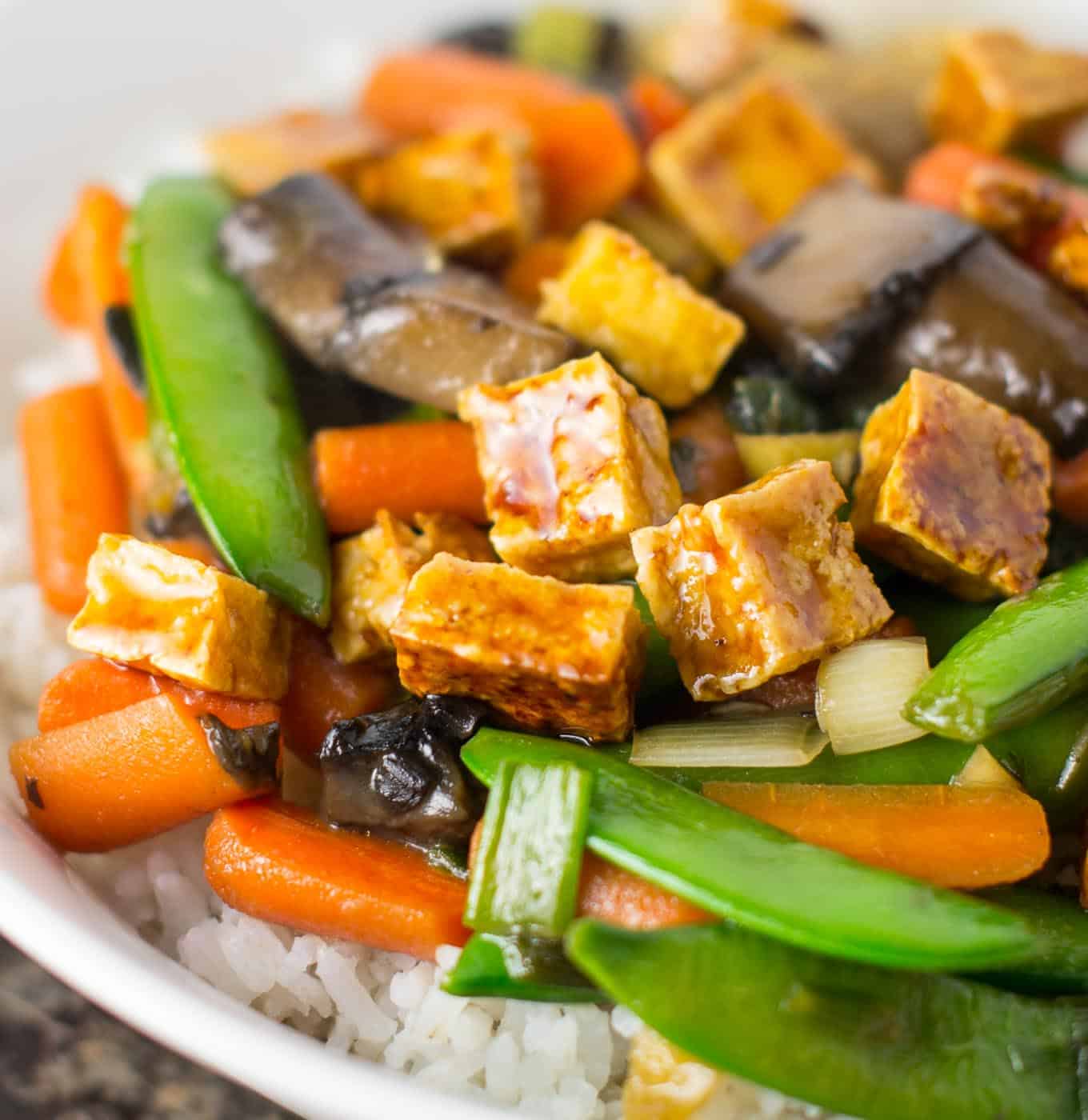 Use chickpeas to make this stir fry bowl ready in minutes!
Vegan, gluten free, and full of delicious flavor.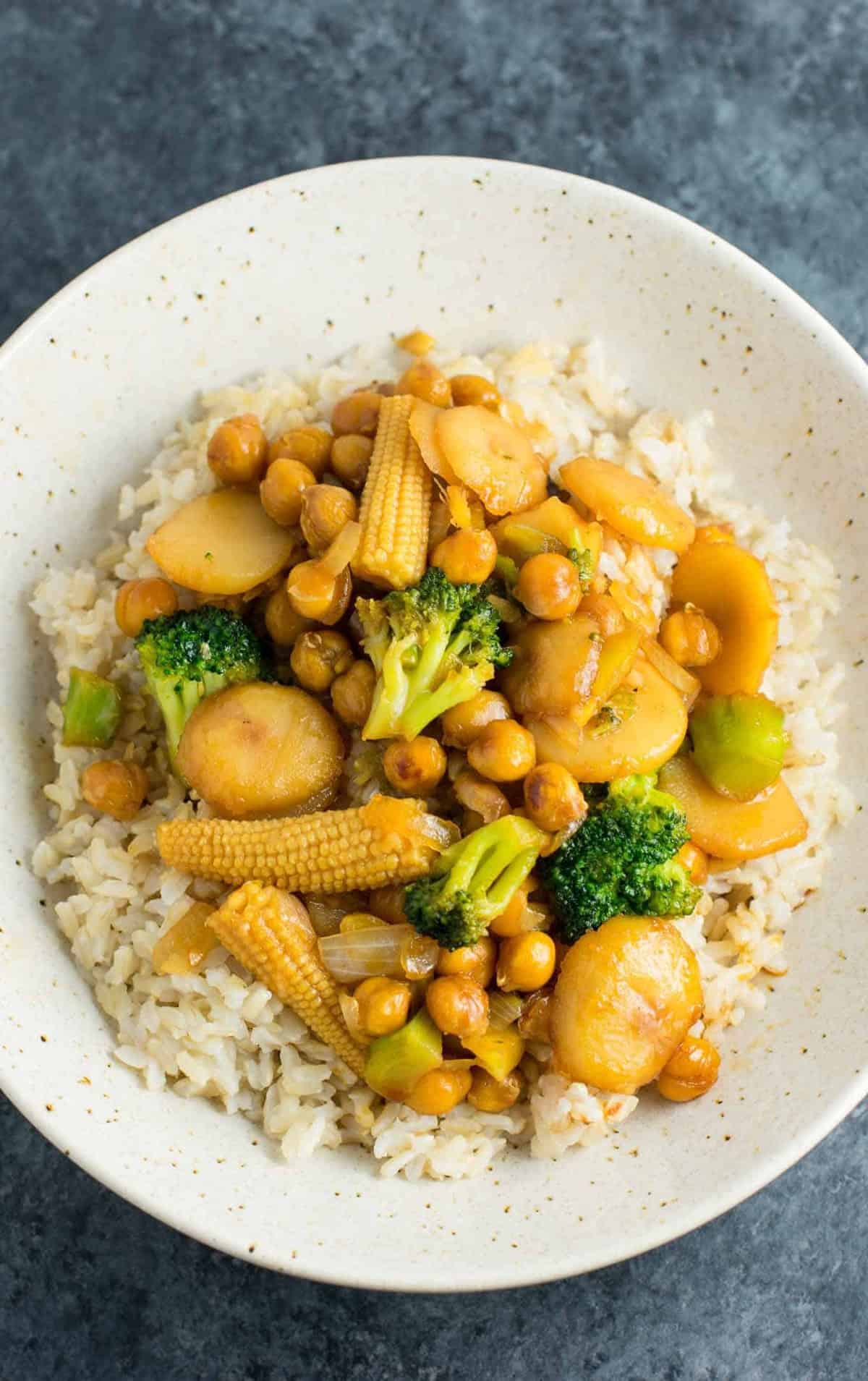 A classic combination of tofu and broccoli.
Garlic, ginger, and green onion take this recipe to the next level! Perfect for a meatless dinner.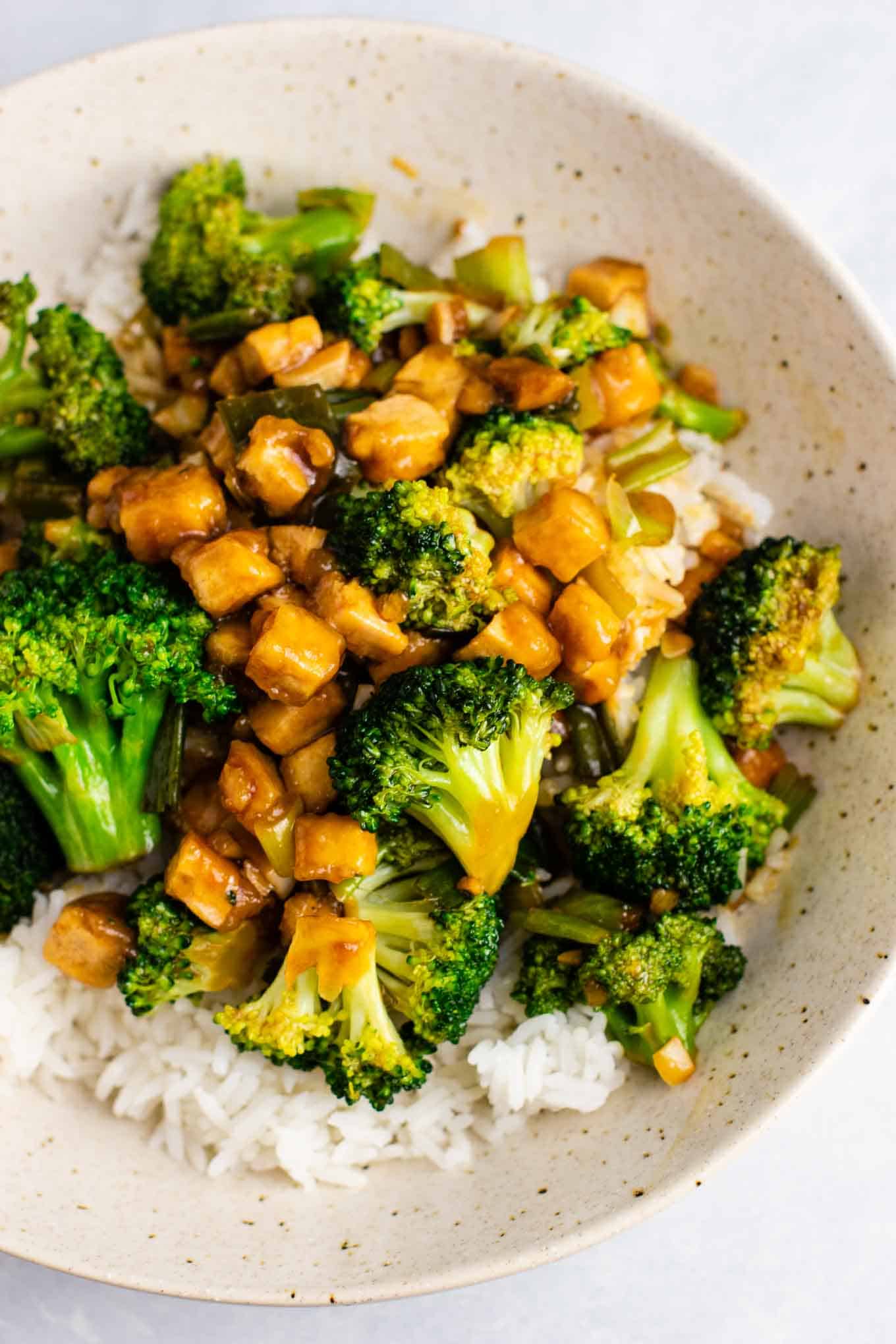 Another easy chickpea stir fry recipe made in just 3o minutes.
More Recipes from Build Your Bite
Are you making a recipe from my blog? I want to see! Be sure to tag me on instagram @buildyourbite and hashtag #buildyourbite
Follow me on FACEBOOK, PINTEREST & INSTAGRAM to never miss a recipe!