Make vegan portobello fajitas from start to finish in just 30 minutes!
Easy gluten free vegan dinner.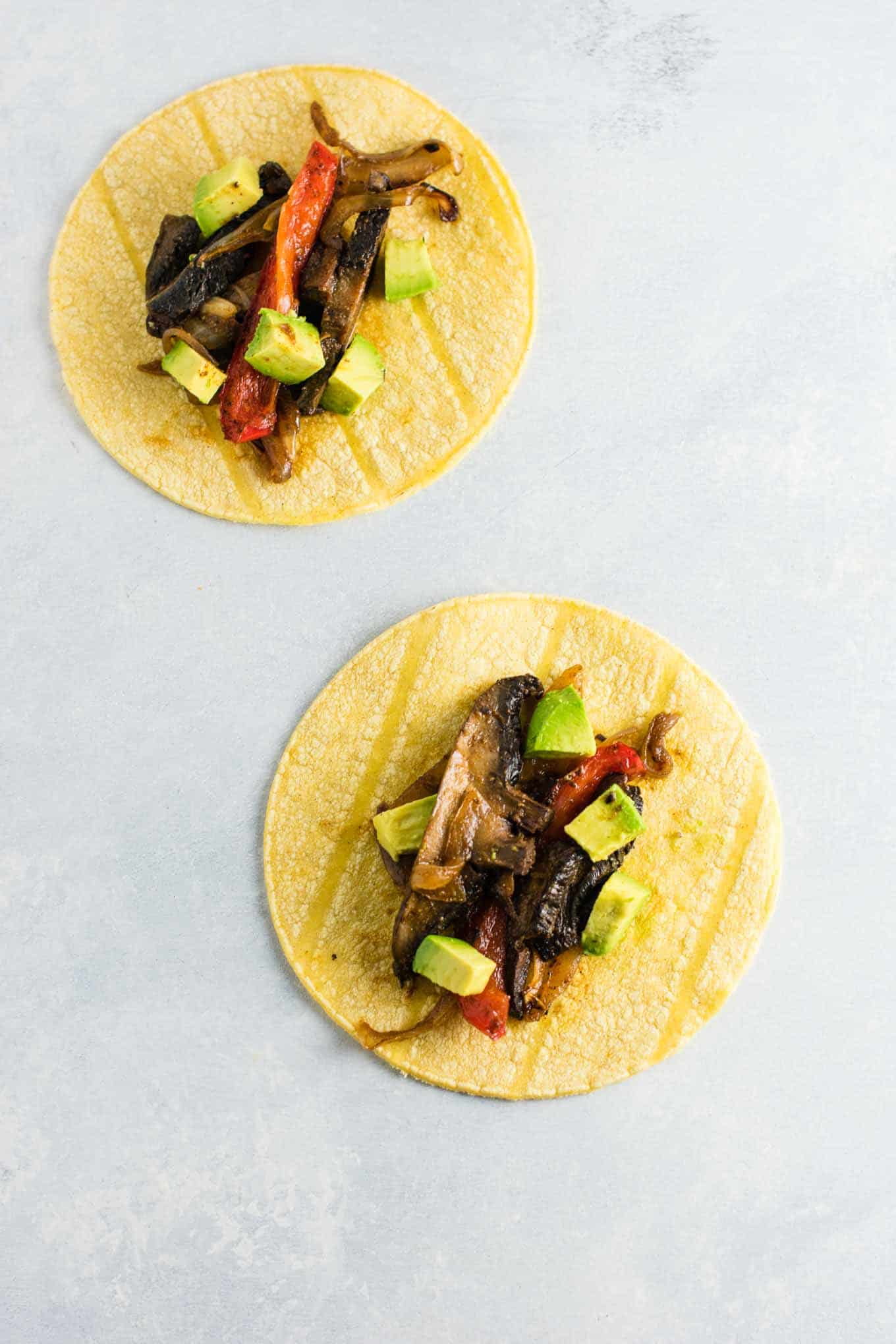 Say hello to a delicious and easy vegan weeknight dinner: these 30 minute vegan portobello fajitas.
We've made these two weeks in a row now and I am in love.
How to make vegan portobello fajitas: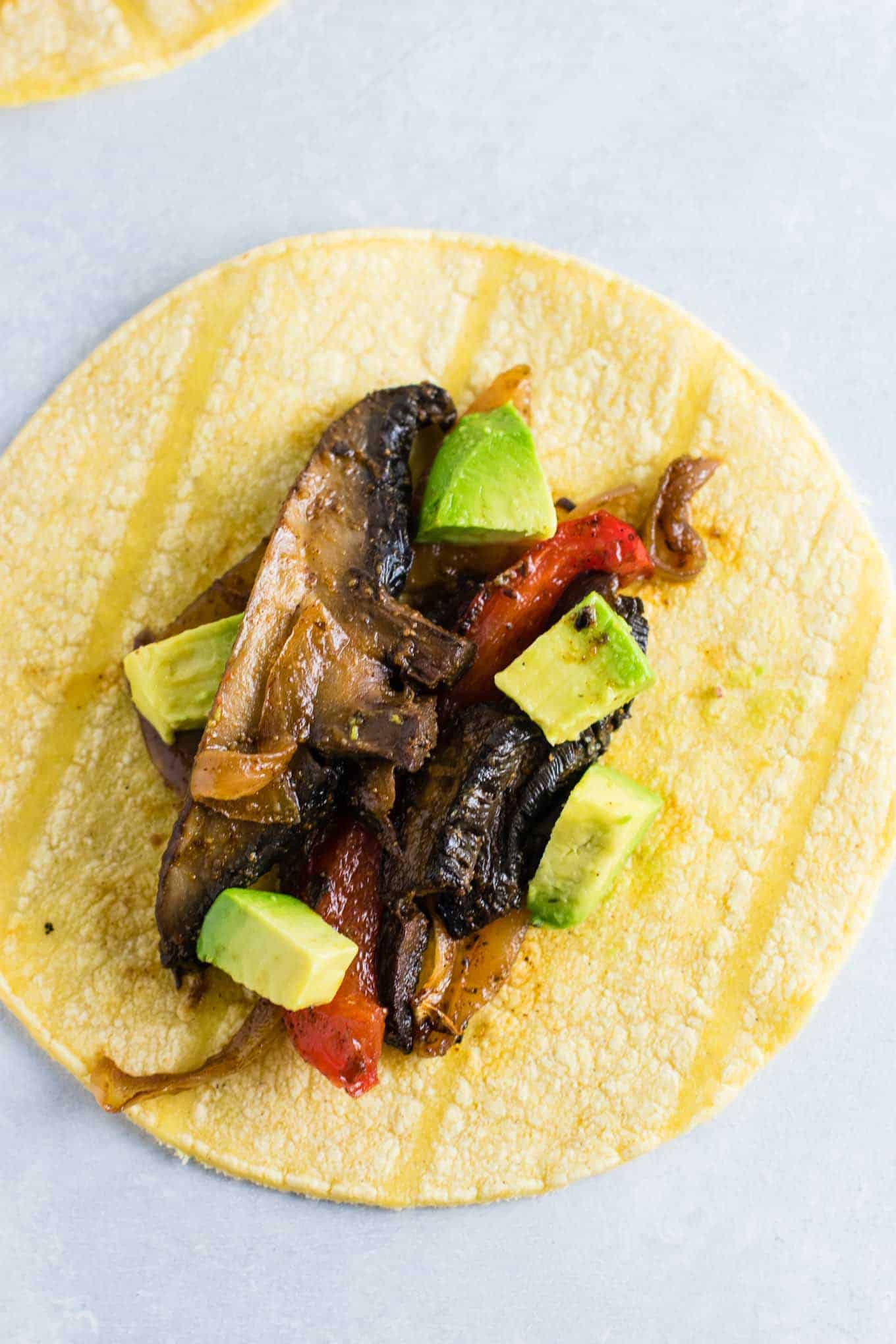 I love fajitas, but I don't want to stand around babying a skillet for 20-40 minutes if I don't have to.
I bypassed the stovetop altogether for this recipe and there's no turning back!
The only work you have to do is chop up some veggies and the oven does the rest of the work for you.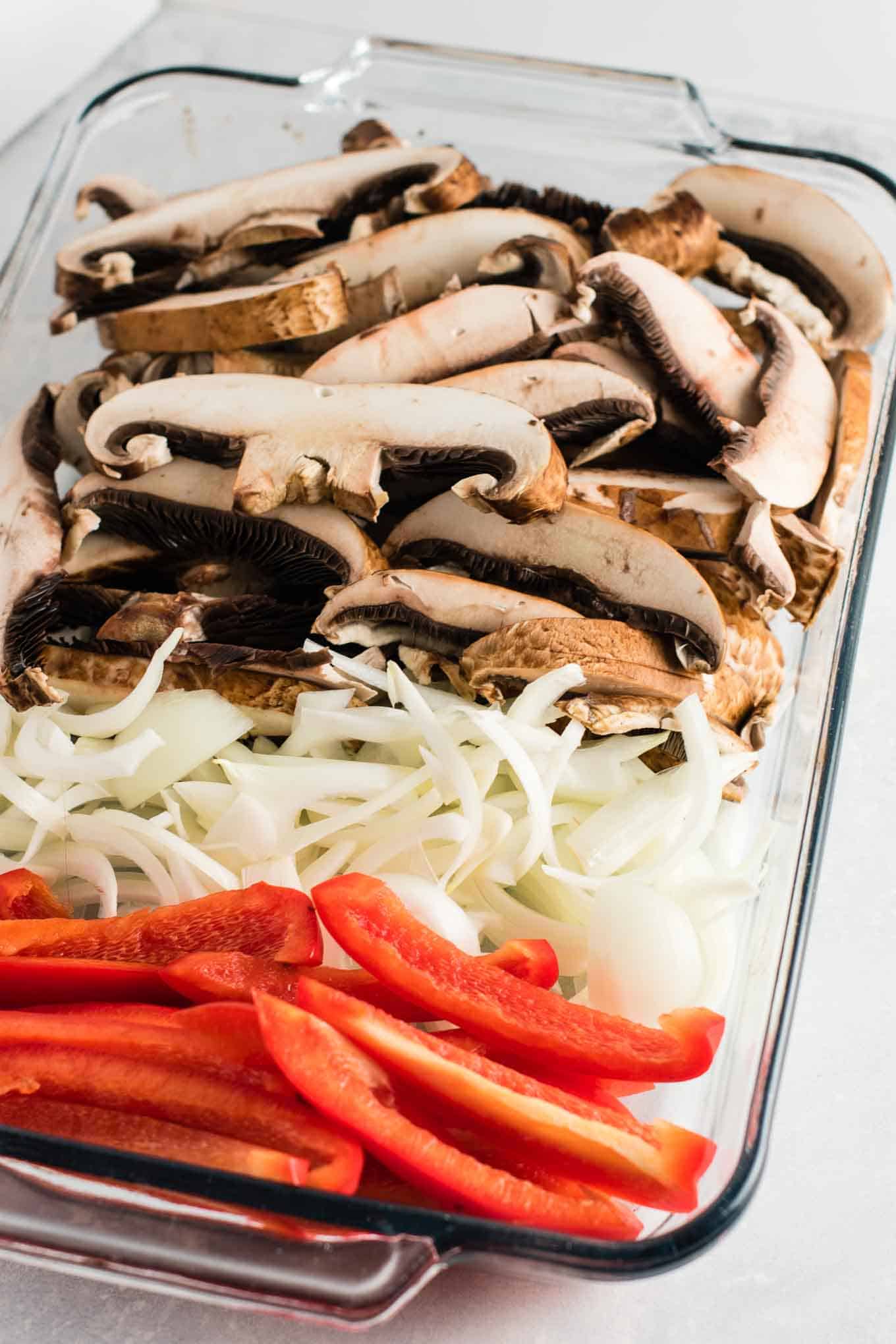 Many recipes call for low and slow cook time, but I'm all about convenience.
If we roast these fajita veggies at 450 degrees then dinner is ready in less than 30 minutes.
It is an obvious choice for me!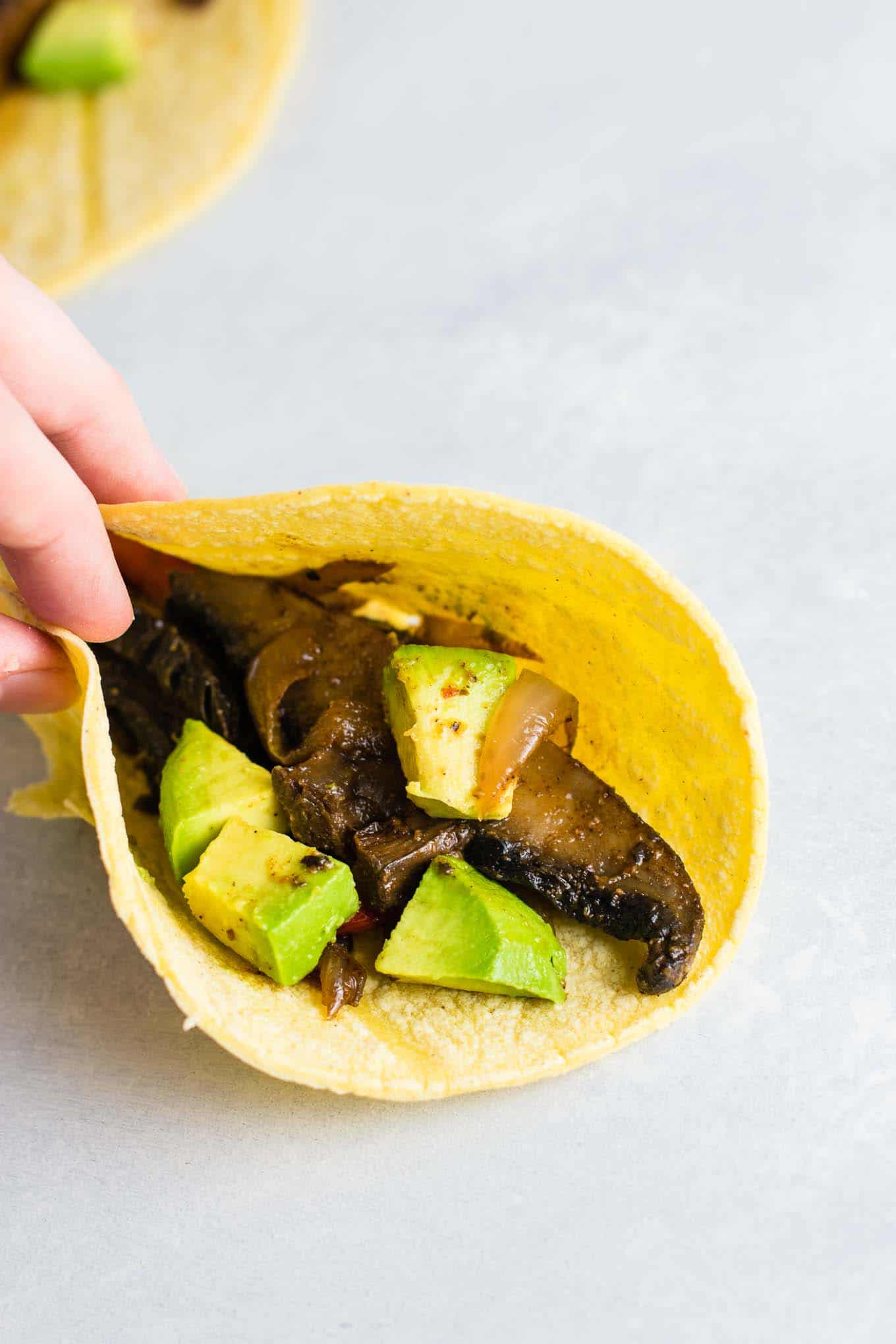 This is one of the few recipes that I would willingly eat straight from the pan (tortillas are optional in my opinion).
I ate 1/3 of this recipe with avocado and no tortilla and I could have eaten the whole pan it was so delicious!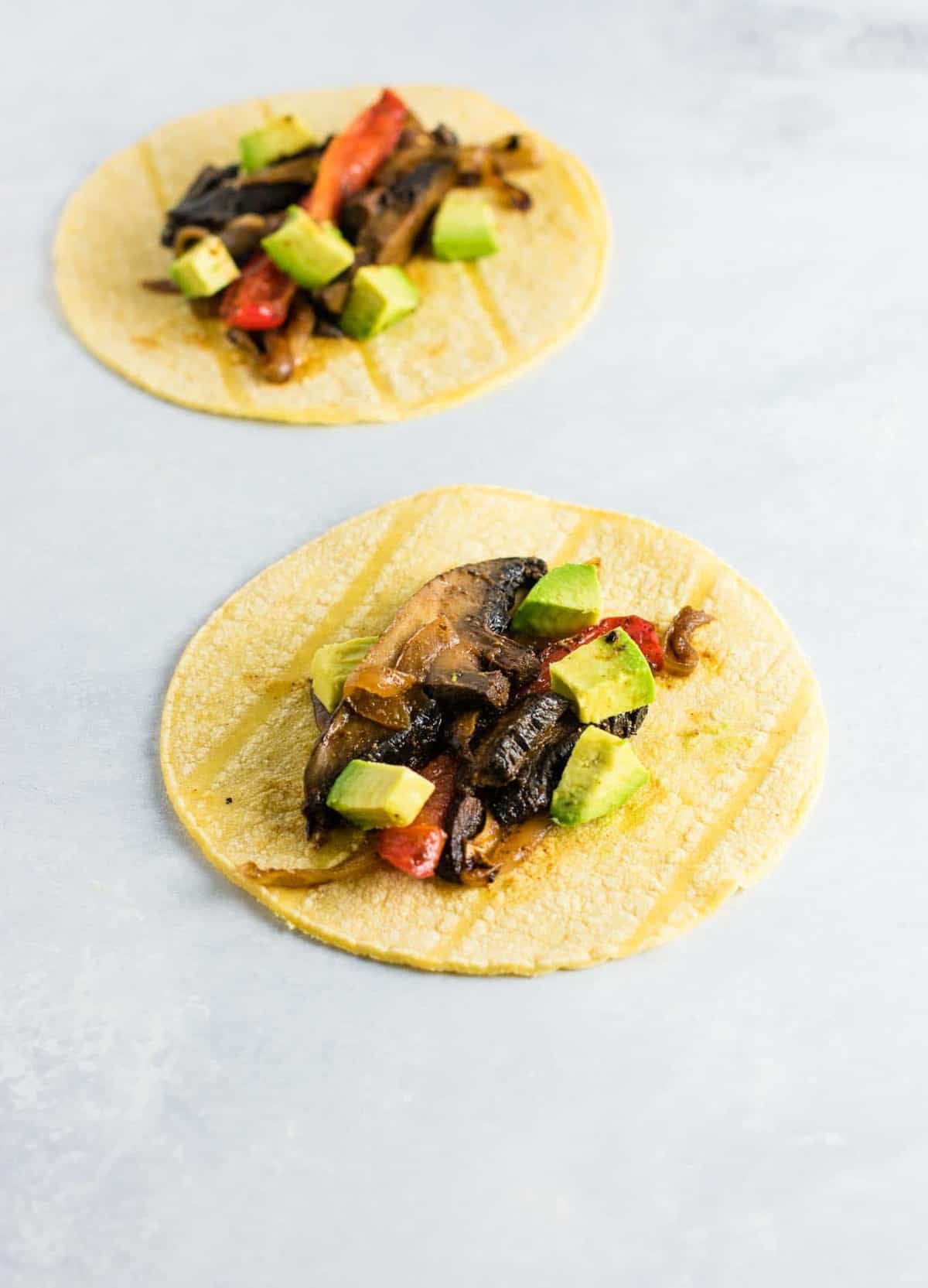 The flavor from the spices gives it that smoky fajita taste and the mushrooms are indescribably delicious when roasted this way.
Robbie and I were eating mushrooms straight from the pan.
This would be a great dinner to make for Taco Tuesday!
Don't forget to tag me in your recipe creations on Instagram, follow me @buildyourbite and #buildyourbite when you make one of my recipes! 
More vegan mexican recipes:
Pin these 30 Minute Vegan Portobello Fajitas:

Converted recipe
30 Minute Vegan Portobello Fajitas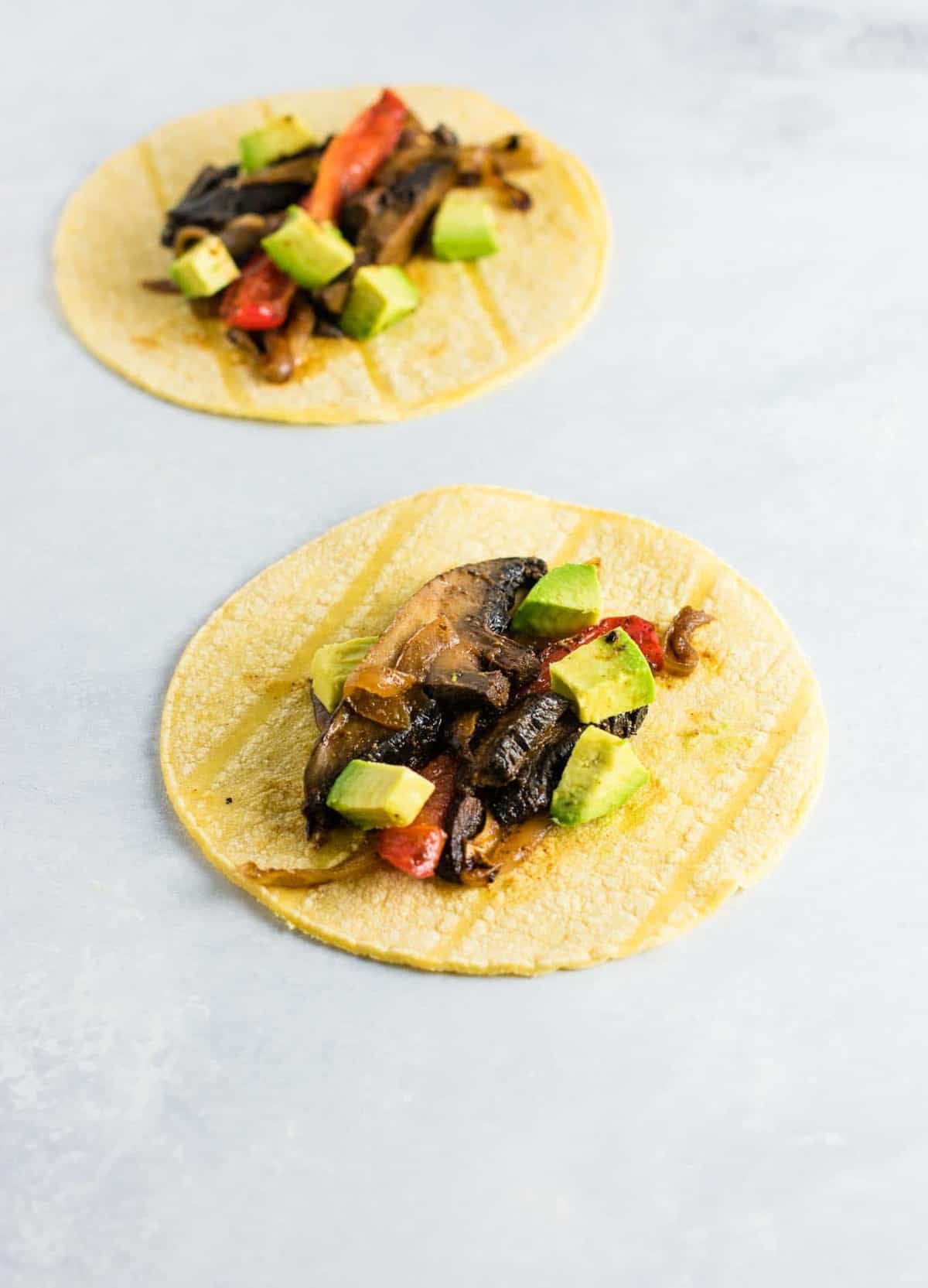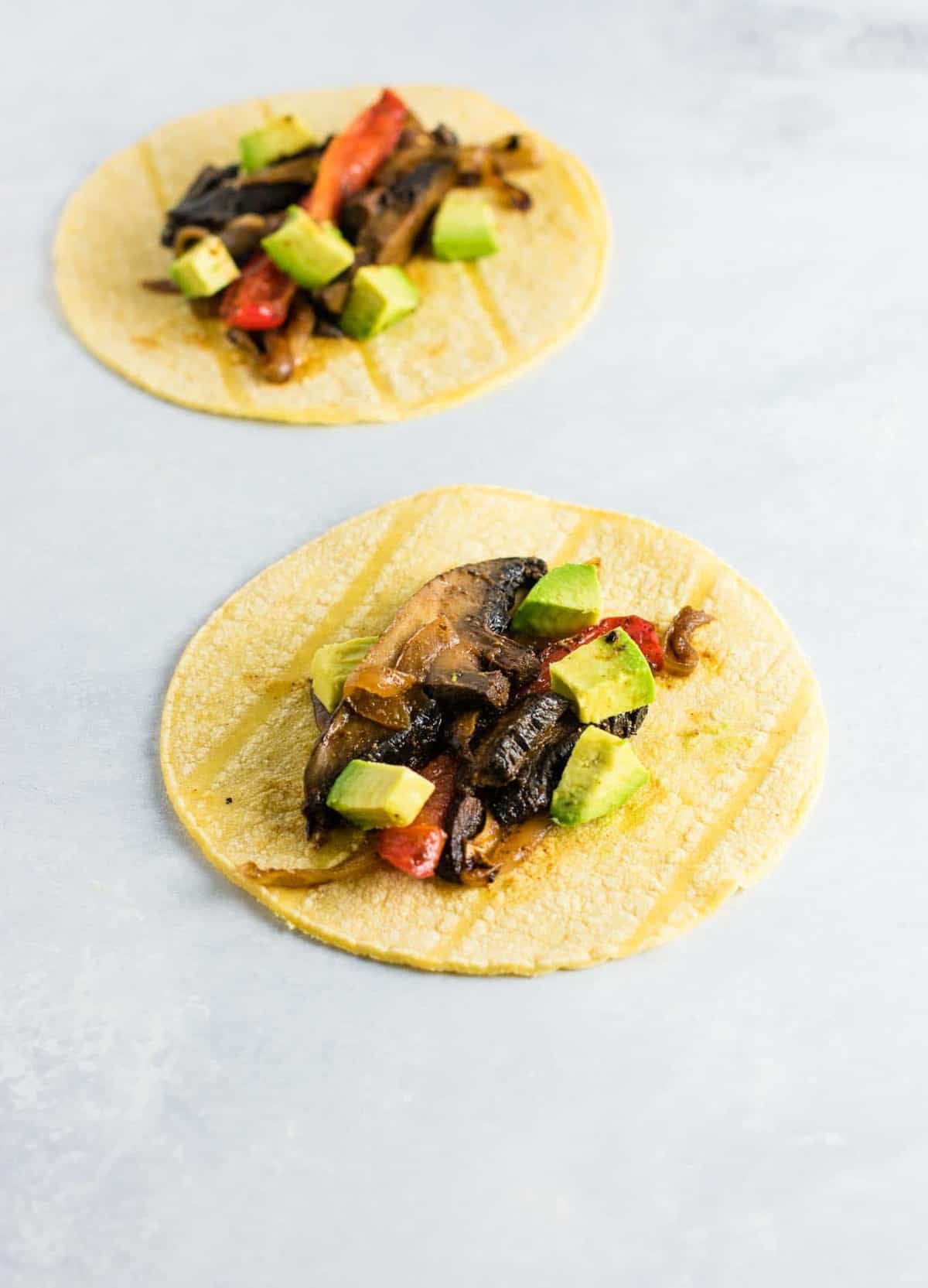 These 30 minute vegan portobello fajitas have all of the flavor of slow roasting without the time!
Ingredients
4 large portobello mushroom caps, sliced (16 oz if you buy pre sliced)
1 large onion, sliced
1 bell pepper, sliced
1 teaspoon salt
1/2 teaspoon pepper
1 teaspoon cumin
1 teaspoon chili powder
1/2 teaspoon garlic powder
1/2 teaspoon onion powder
1/4 teaspoon paprika
1/4 cup olive oil
Juice of 1/2 lime
8 yellow corn tortillas, for serving
sliced avocado, for serving
Directions
Preheat oven to 450 degrees
Add mushrooms, onion, and bell pepper to a large glass casserole dish
Add salt, pepper, cumin, chili powder, garlic powder, onion powder, paprika and olive oil
Use your hands to mix until vegetables are evenly coated with oil and spices
Bake at 450 degrees for 15 minutes, then remove from oven to stir
Bake an additional 5-10 minutes, until roasted and caramelized
Once vegetables are done roasting, squeeze half of a lime over them and stir
Serve on corn tortillas with sliced avocado
Loading nutrition data...