You will love these Healthy Cranberry Orange Muffins Recipe made with greek yogurt and whole wheat pastry flour!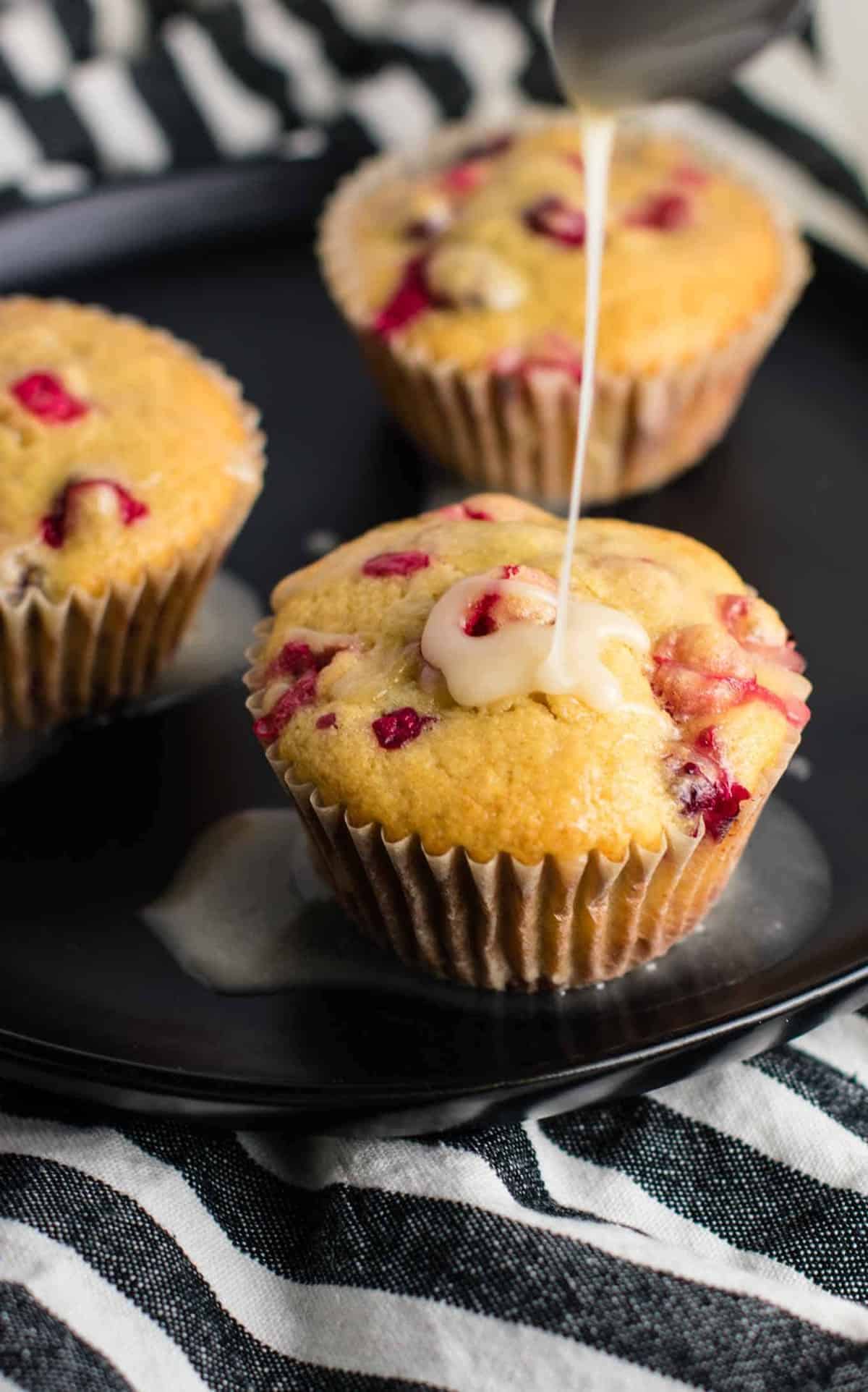 Cranberries are one of the things that I look forward to most every fall.
I was literally stalking all of the local grocery stores this year to see when they came out for the first time!
From Cranberry Cream Cheese Muffins to Cranberry Eggnog Bread, to Cranberry Sauce, to Cranberry Apple Butter, I just can't get enough!
I love how tart cranberries are and I can't get enough of the sweet tart contrast.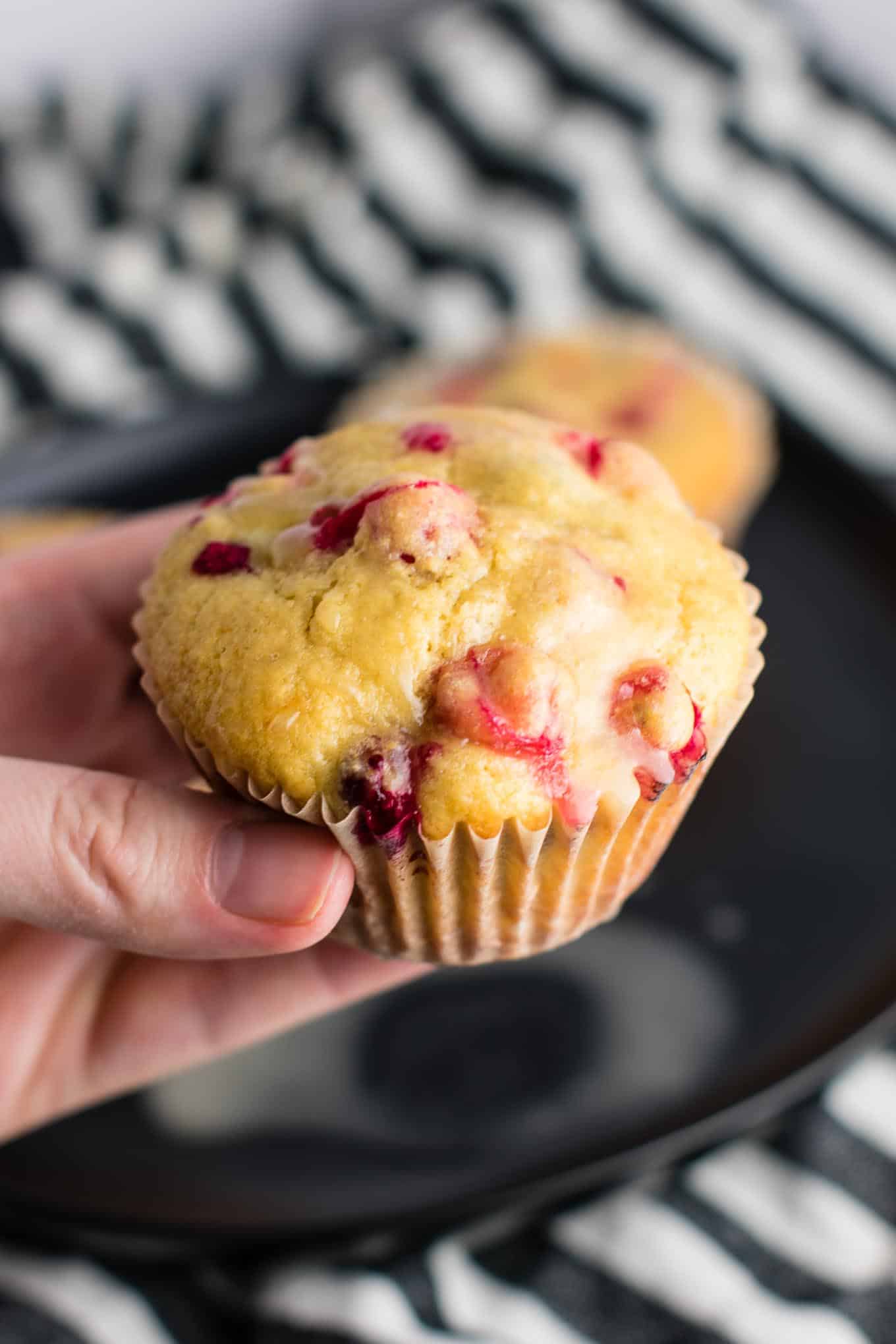 These muffins are light and fluffy, thanks to greek yogurt.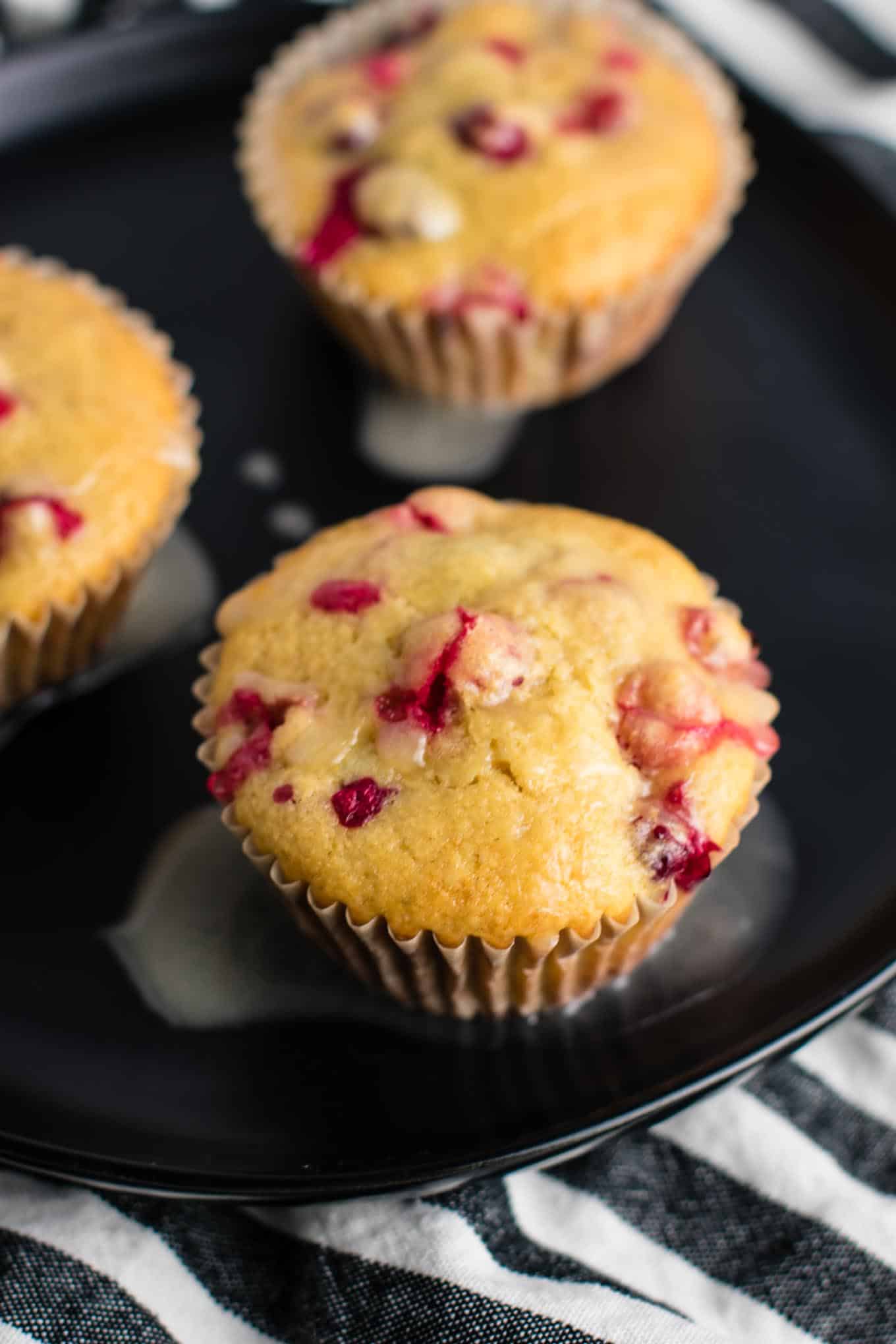 I love using greek yogurt in muffins as a healthy way to puff them up without a lot of oil.
Added bonus is the protein that it adds!
These muffins are insanely fluffy and light, while filled with healthier ingredients and whole wheat pastry flour.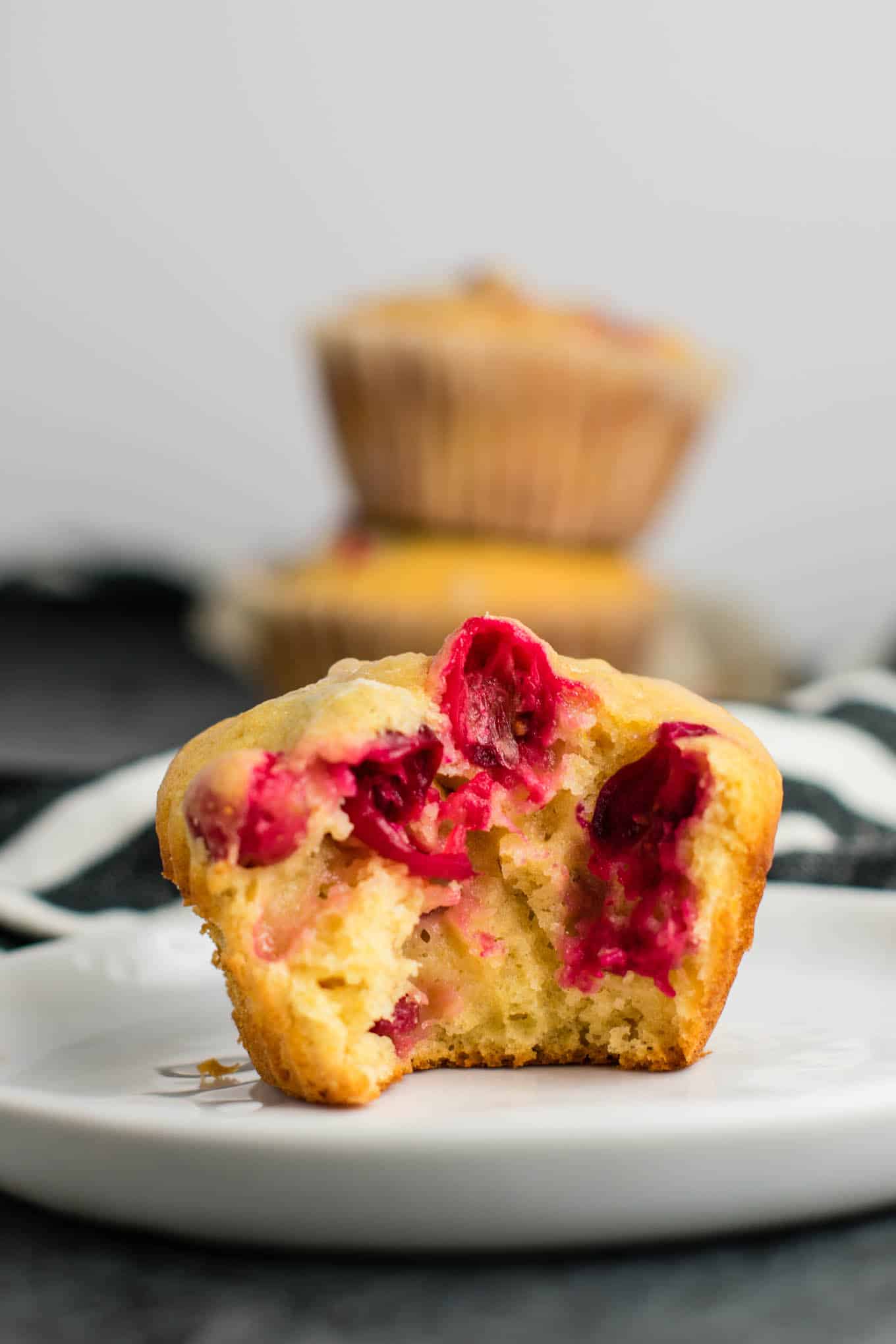 Freshly squeezed orange juice is the way to go, and it only takes around 1 large orange for the juice that you will need for this recipe.
These healthy cranberry orange muffins would be a great healthier breakfast, snack, or even dessert!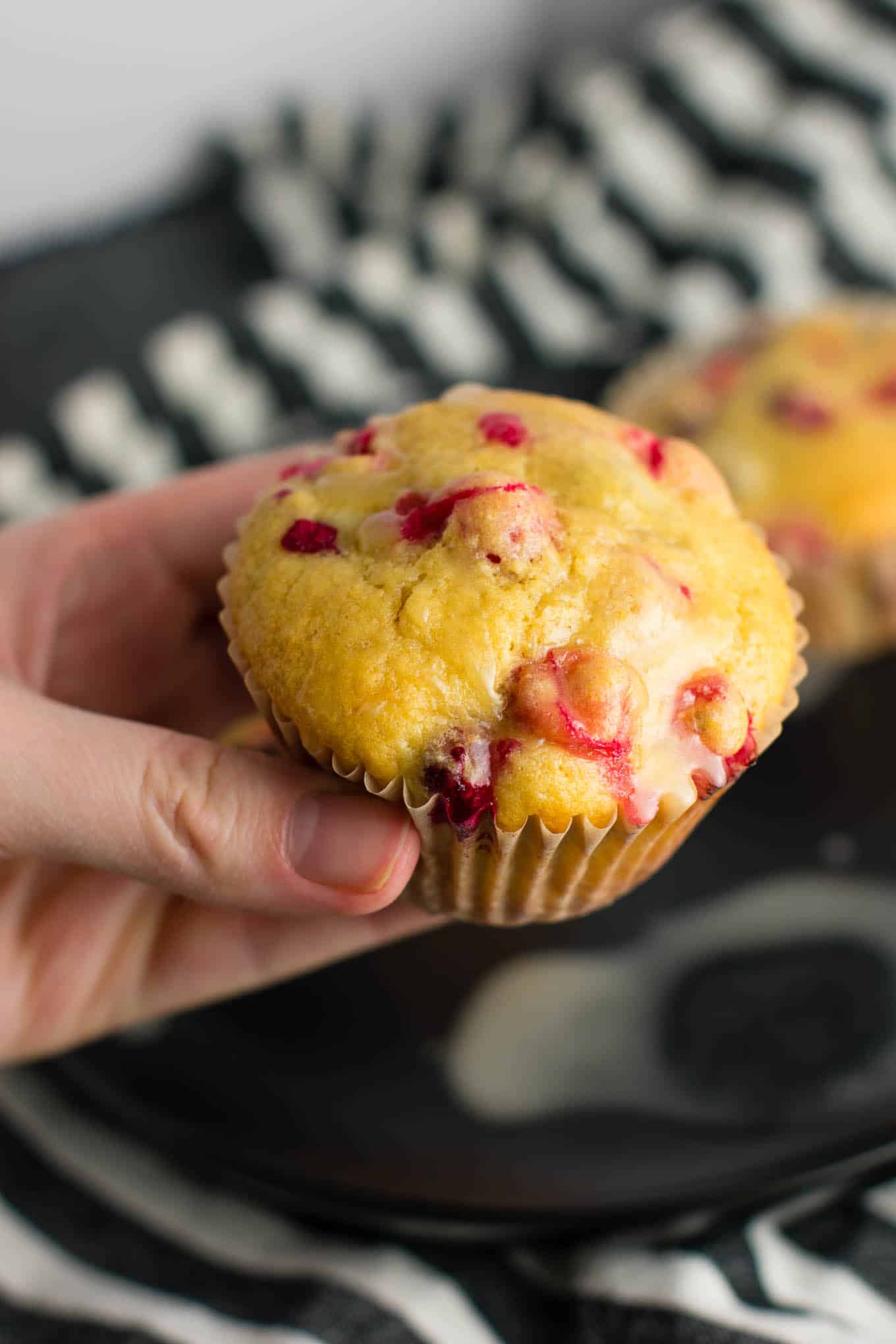 They are not overly sweet, and topped with an easy to make sweet orange glaze.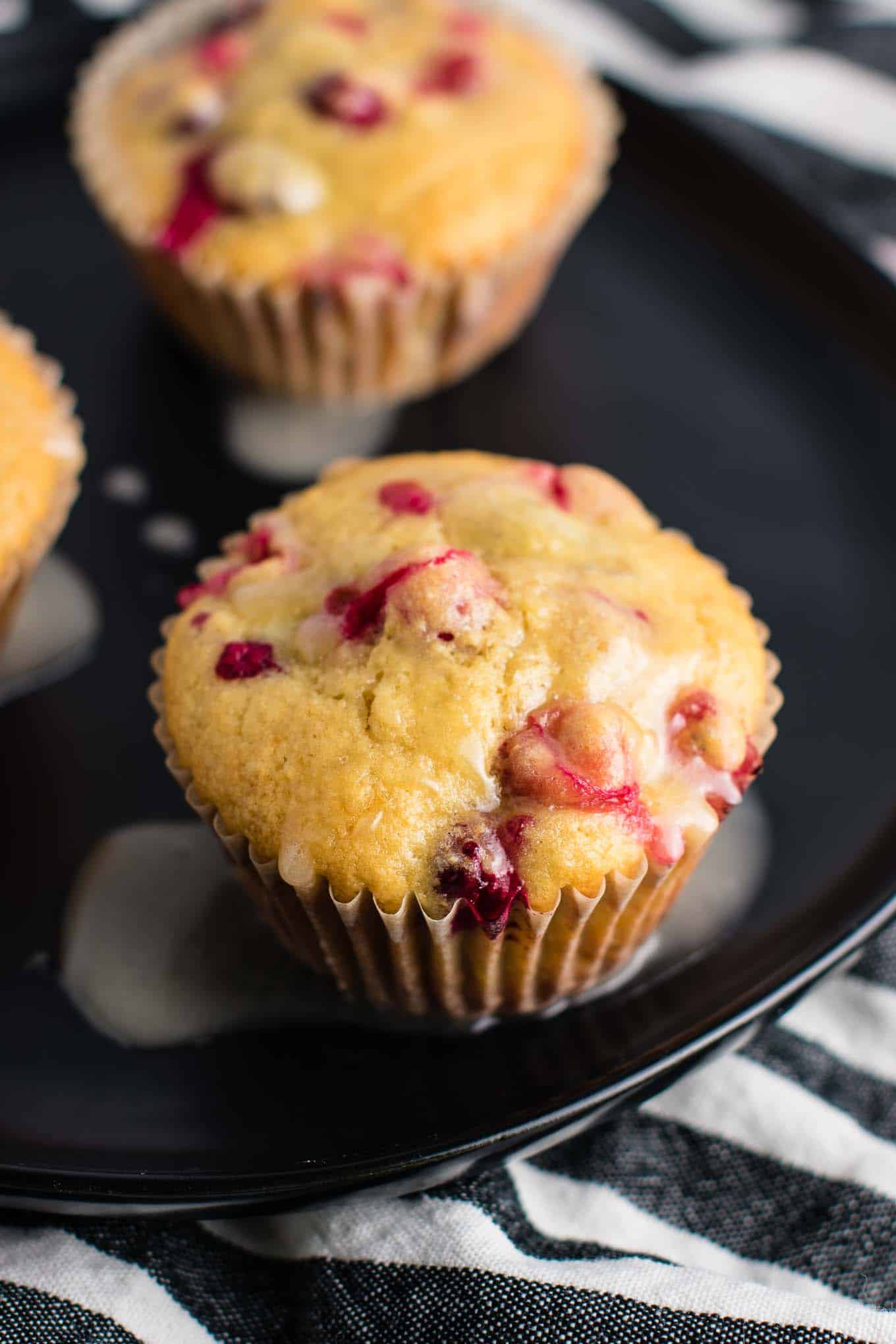 I love them best chilled from the fridge, as the glaze turns into an almost frosting texture.
It is so delicious!
Are you making this recipe? I want to see! Be sure to tag me on instagram @buildyourbite and hashtag #buildyourbite!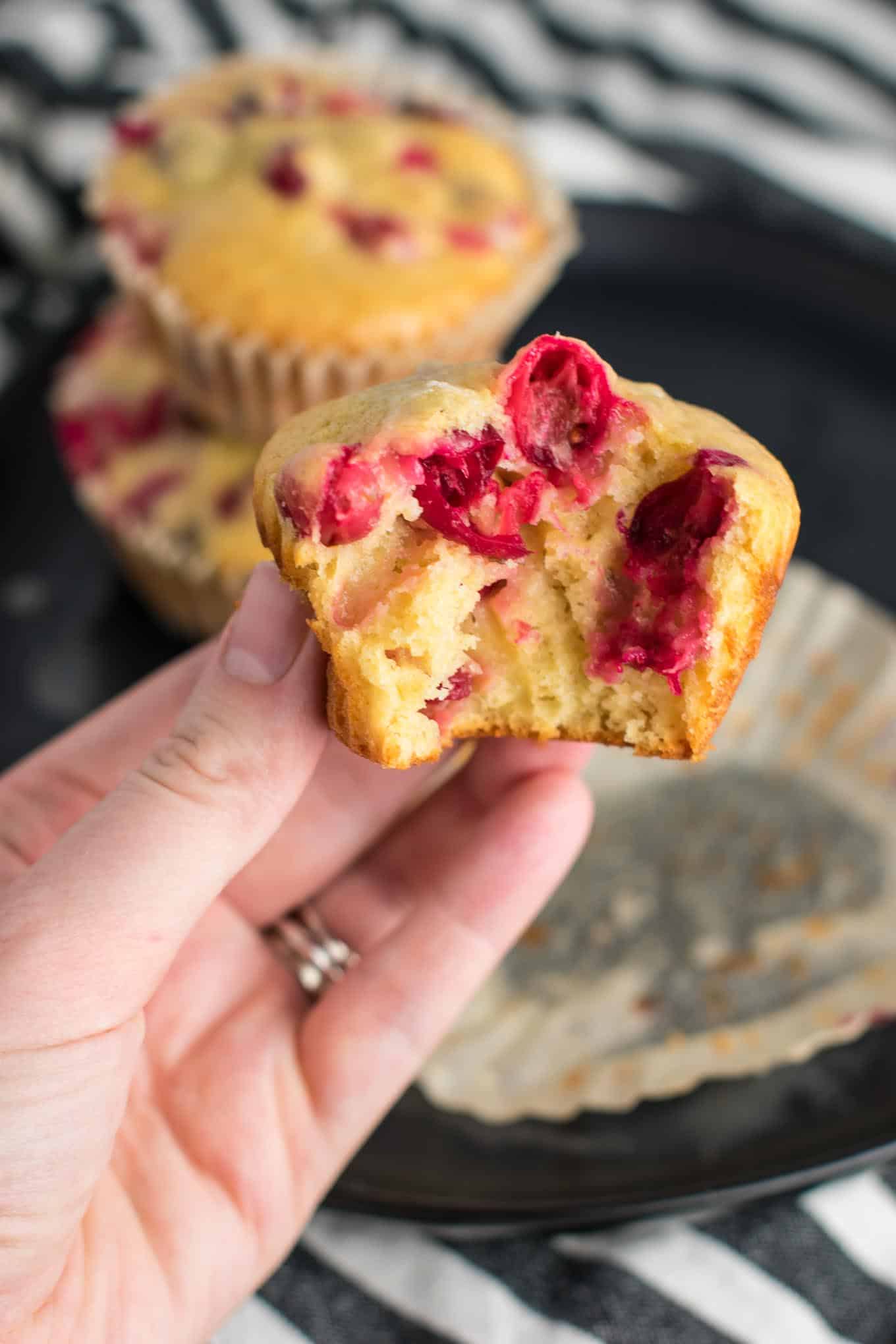 Love muffins for breakfast? You might also like these recipes: Cranberry Cream Cheese Muffins, Skinny Pumpkin Chocolate Chip Muffins, Healthy Pumpkin Cream Cheese Swirl Muffins.
Click below to pin these healthy cranberry orange muffins:
Healthy Cranberry Orange Muffins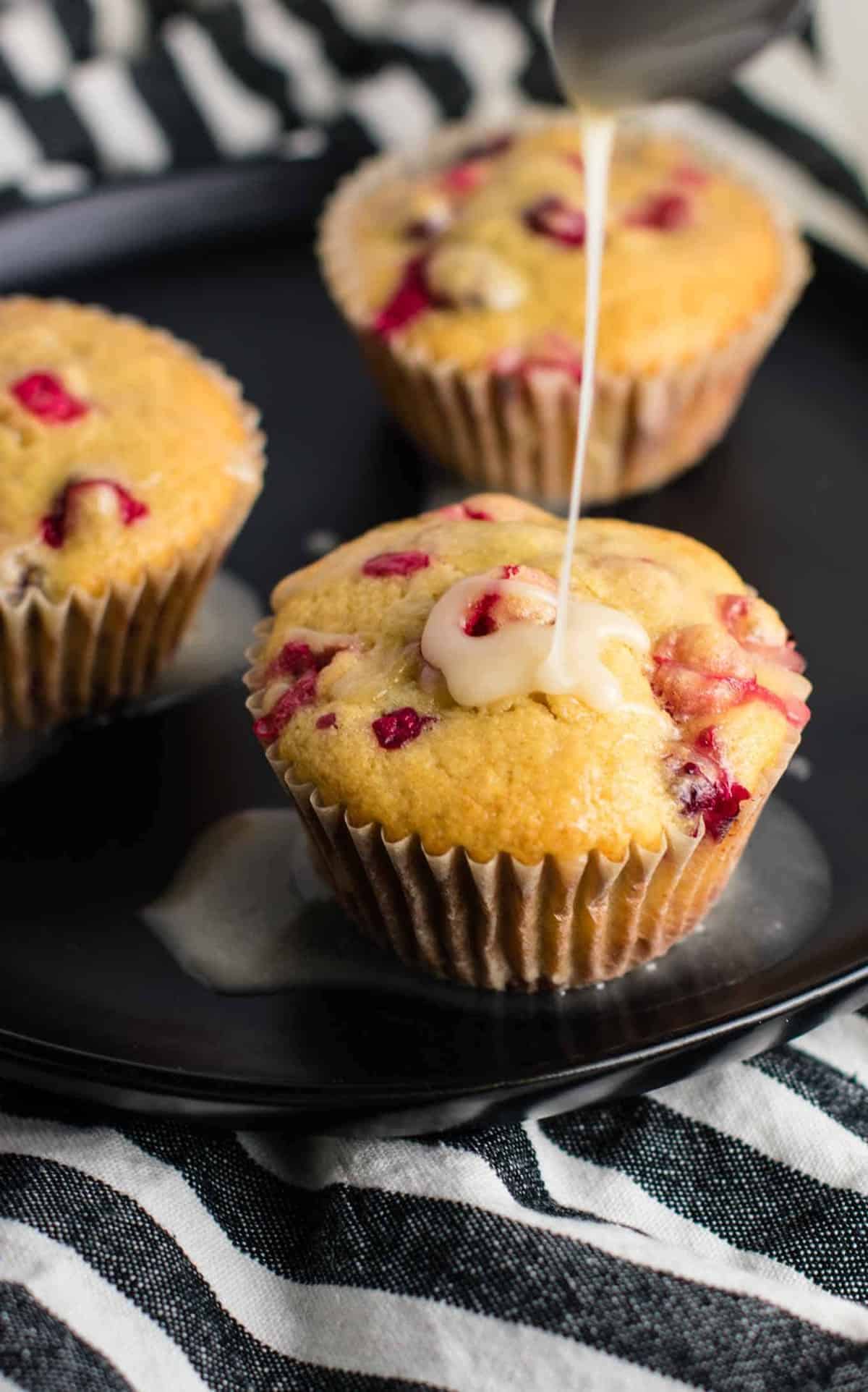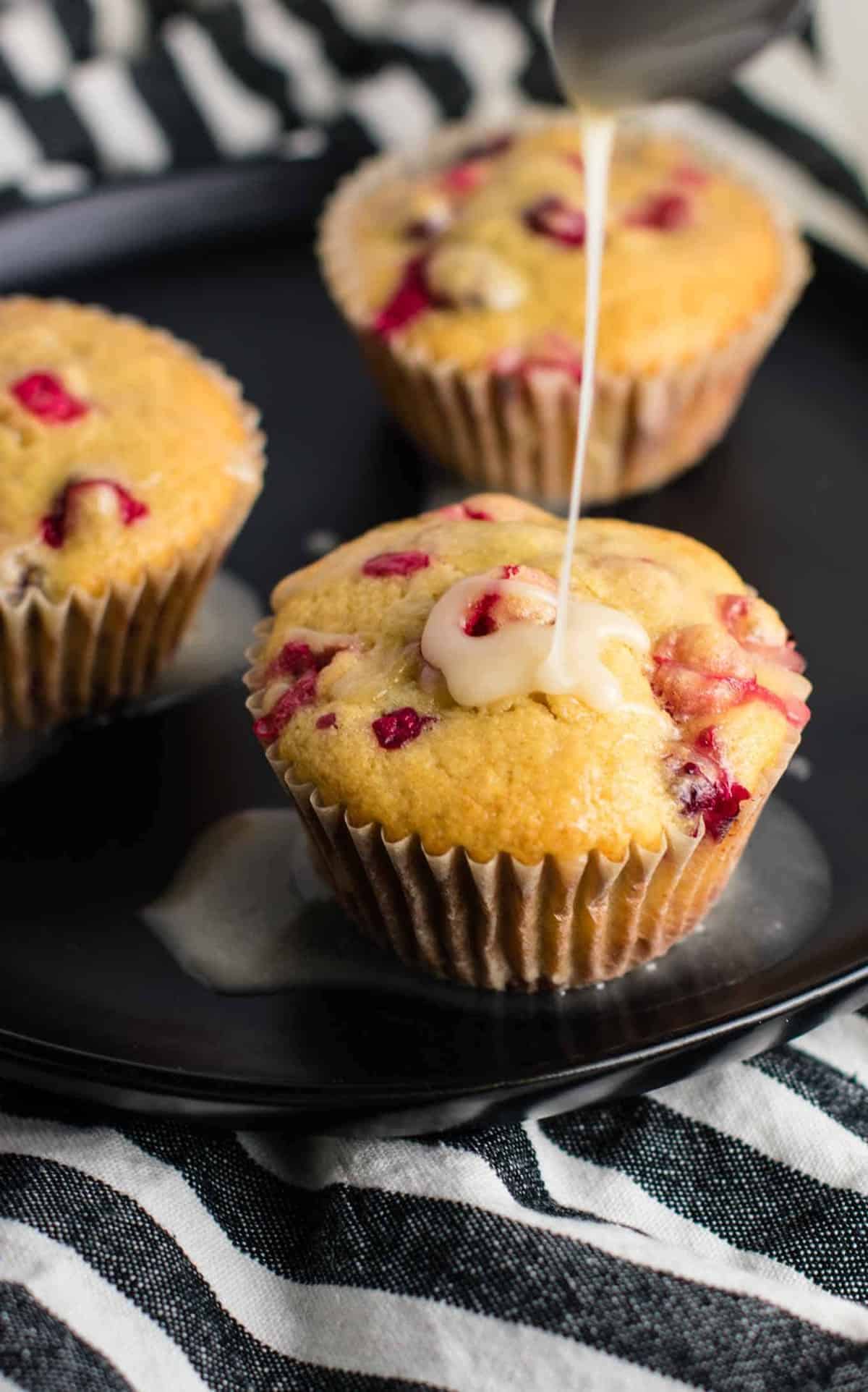 Ingredients
1/2 cup plain 0% greek yogurt
3 tablespoons olive oil
3 tablespoons freshly squeezed orange juice
1 teaspoon vanilla extract
2 eggs
1 cup whole wheat pastry flour
1 teaspoon baking powder
1/4 teaspoon salt
2/3 cup organic cane sugar
1 1/2 cups fresh cranberries
For the glaze
1/2 cup powdered sugar
1-2 tablespoons freshly squeezed orange juice (see notes)
Directions
Beat together greek yogurt, olive oil, orange juice, vanilla extract, eggs, and sugar until well combined
In a separate bowl, whisk together flour, baking powder, and salt
Add dry ingredients to wet, until just combined (do not over mix)
Fold in cranberries
Fill muffin liners 3/4 full with batter (the recipe yields around 12 muffins)
Bake at 350 degrees for 23-26 minutes, or until a toothpick inserted comes out clean
Whisk together orange juice and powdered sugar until it forms the glaze
Drizzle glaze over muffins
Store in the fridge and serve warm or chilled (chilled is my favorite!)
Recipe Notes
You can use either 1 or 2 tablespoons of orange juice for the glaze. Just 1 will yield a thicker glaze. I used two tablespoons as I wanted a more orange-y flavor and the glaze was more runny and tasted great chilled from the fridge.
Loading nutrition data...