A collection of easy and healthy breakfast smoothie recipes for busy mornings. Smoothies are a great way to get a nutritious breakfast in minutes!
From a decadent but healthy strawberry cheesecake smoothie to the best green smoothie you'll ever drink, you will love the variety of delicious smoothie recipes!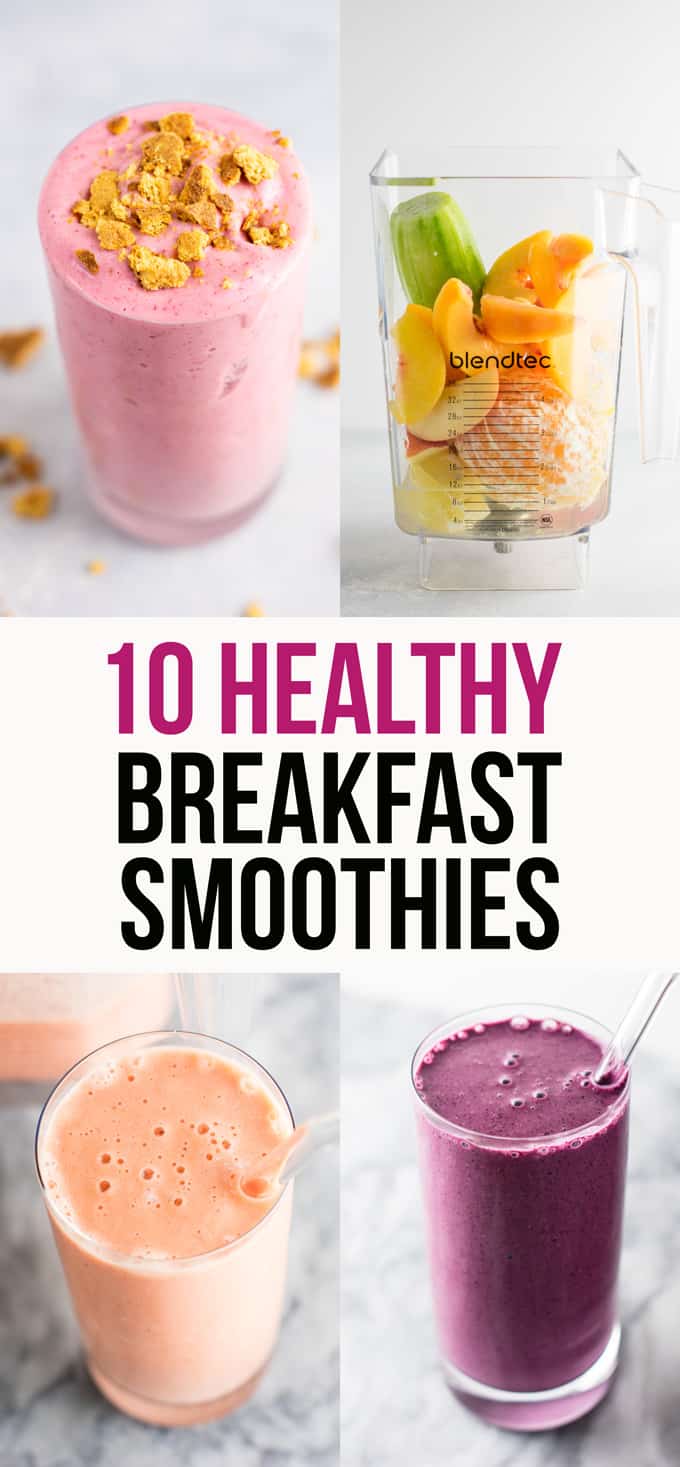 Smoothies are hands down one of the easiest ways to get a well rounded breakfast. Anytime I am running low on time or just not in the mood to cook breakfast, a smoothie is my go to.
Today I'm rounding up 10 breakfast smoothie recipes that are perfect for those busy mornings. I try to make a smoothie at least 3 or more times a week, as my two year old loves them! I can pack so much nutritious goodness into a smoothie and he just loves drinking it through his own straw.
These recipes are just the beginning of all the ones that you could create. I love how versatile smoothies are, and once you figure out what flavors taste best together, the possibilities are endless!
If you have ever tried a smoothie at home and it turned out bland, or worse, gross, give one of these recipes a try! I have definitely made gross smoothies in my time, but I'm so glad I kept trying before swearing them off.
These 10 recipes are all tried and tested by me, and so delicious that I actually crave them! I would never turn down a homemade smoothie, even for dessert!
breakfast smoothie recipes
Only 3 ingredients are needed to make this healthy strawberry banana smoothie. Kids especially will love this for breakfast, as the texture is like ice cream! So simple, and so delicious. I don't know of anyone who wouldn't want ice cream for breakfast!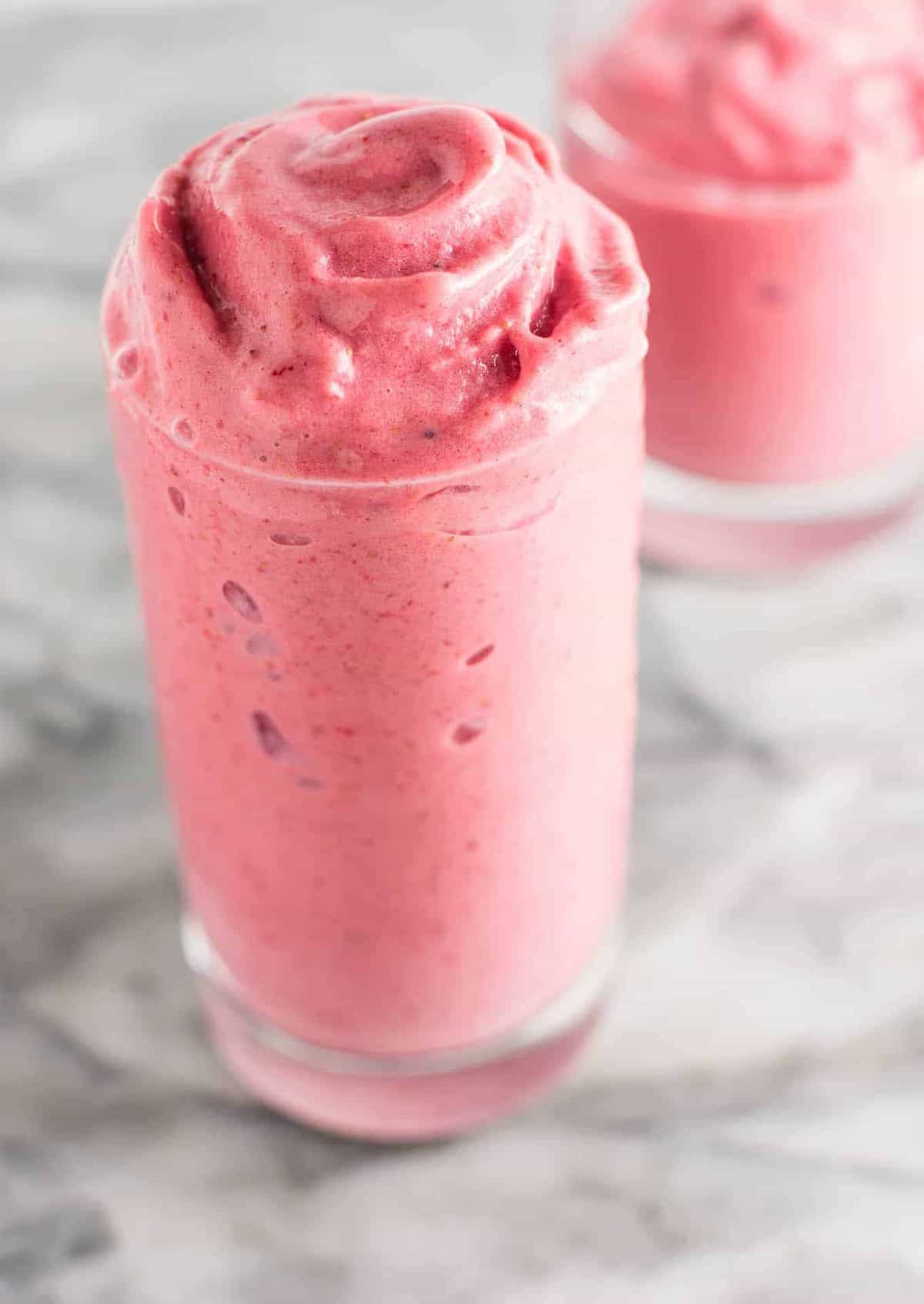 My husband's reaction to this smoothie was "what kind of voodoo magic did you put in this? It is SO GOOD." I had to agree with him, it was the best peanut butter and banana smoothie I've ever had. The trick is just the right amounts of ingredients and, and this smoothie will knock you out of the park!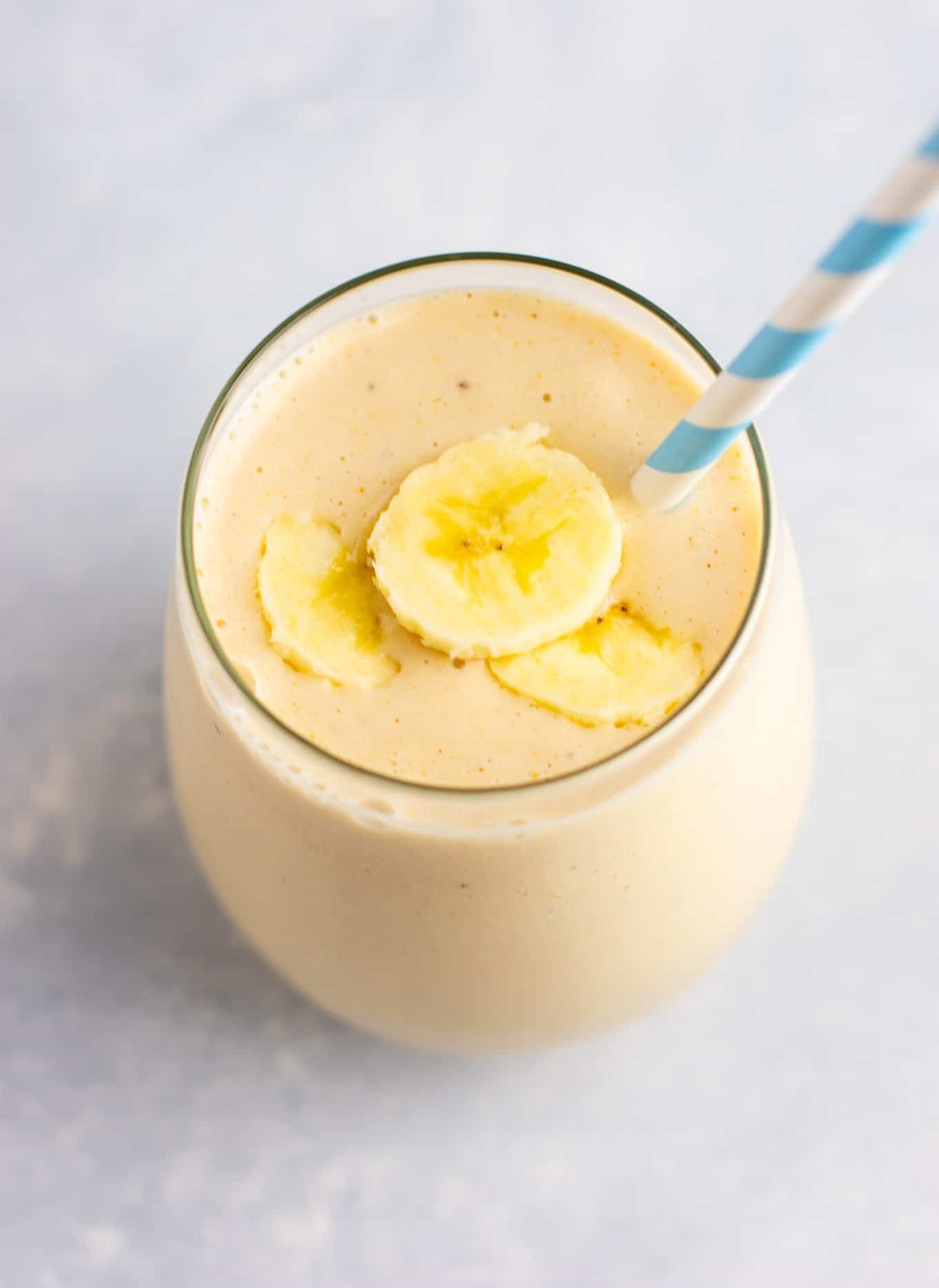 If you've ever had a gross green smoothie, raise your hand (I'm definitely raising mine right now!) I learned awhile ago that green smoothies taste best when paired with tropical fruits (instead of things like berries, or any dark colored fruit).
This green smoothie is so insanely delicious that we actually crave it! If it's been too long without one I am running to the store for more kale. I guarantee this delicious recipe will change your mind on green smoothies!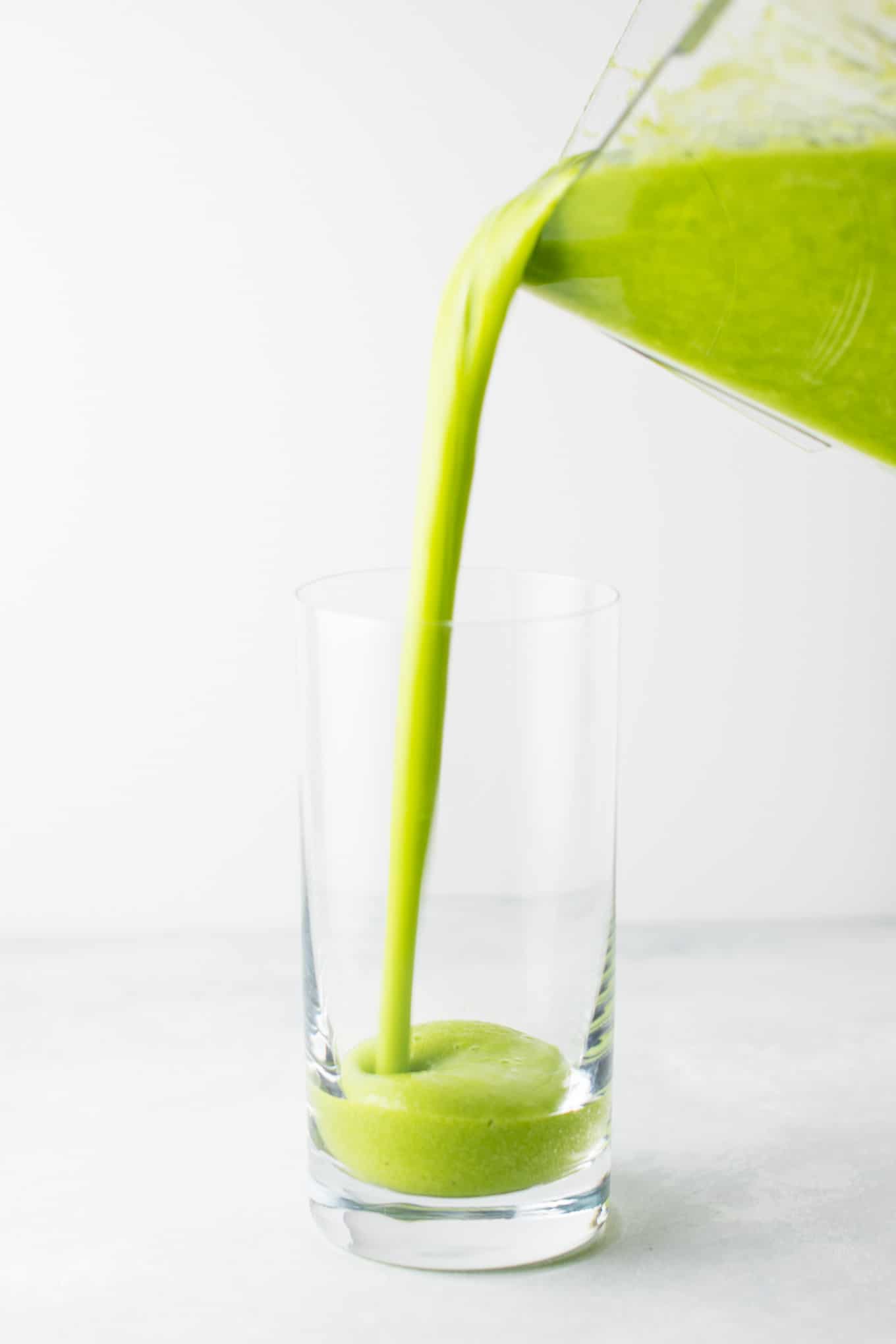 This blueberry pie smoothie literally tastes like a piece of your favorite pie. But it's full of protein (thanks greek yogurt!) and good for you ingredients. If you have a morning sweet tooth, this is a great smoothie to try!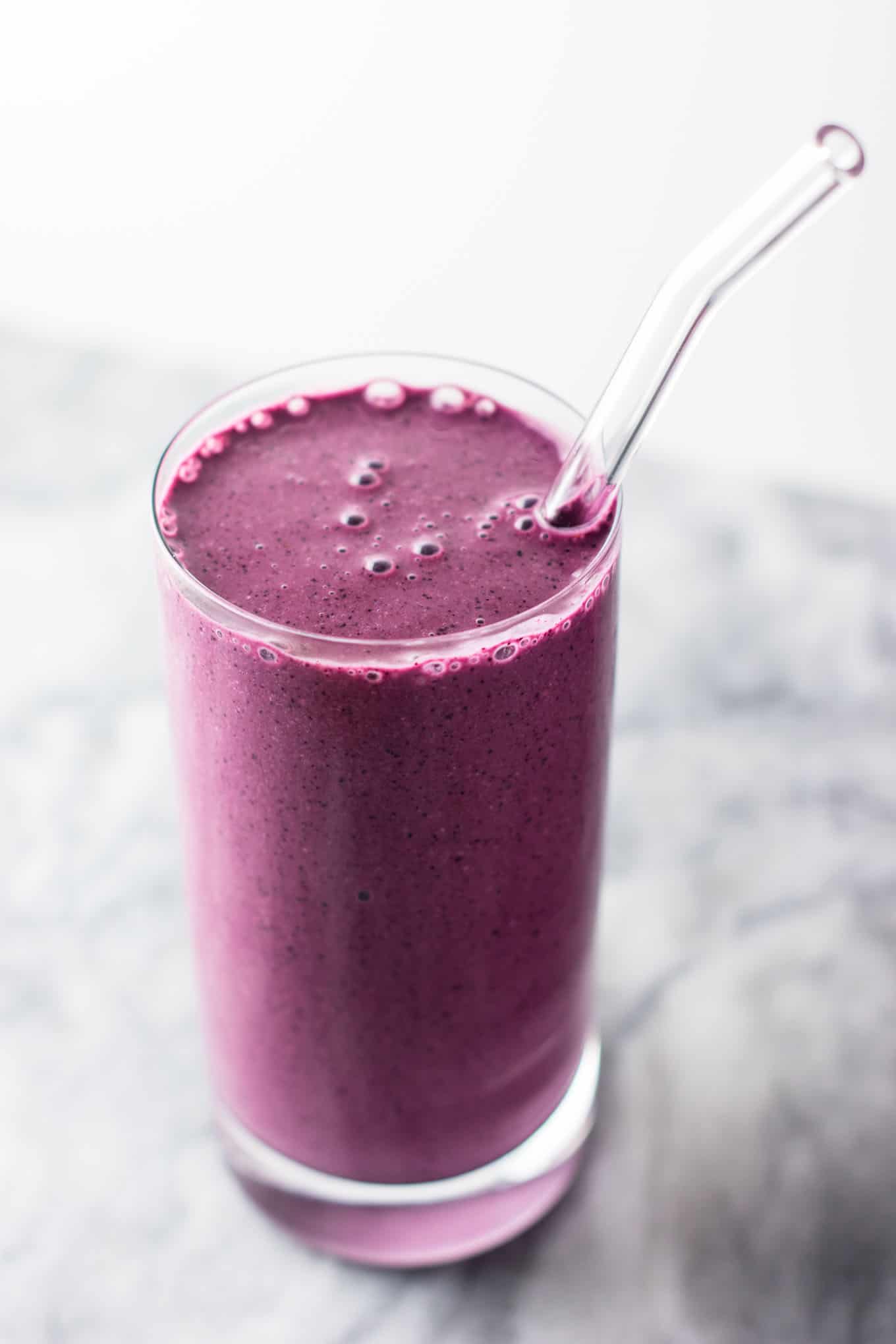 Don't let the word detox scare you, this ginger peach detox smoothie does not taste like a typical detox drink! I would describe it more as a tropical smoothie full of hidden veggies and healthy detoxing lemon. Perfect for a light breakfast or great on an upset stomach.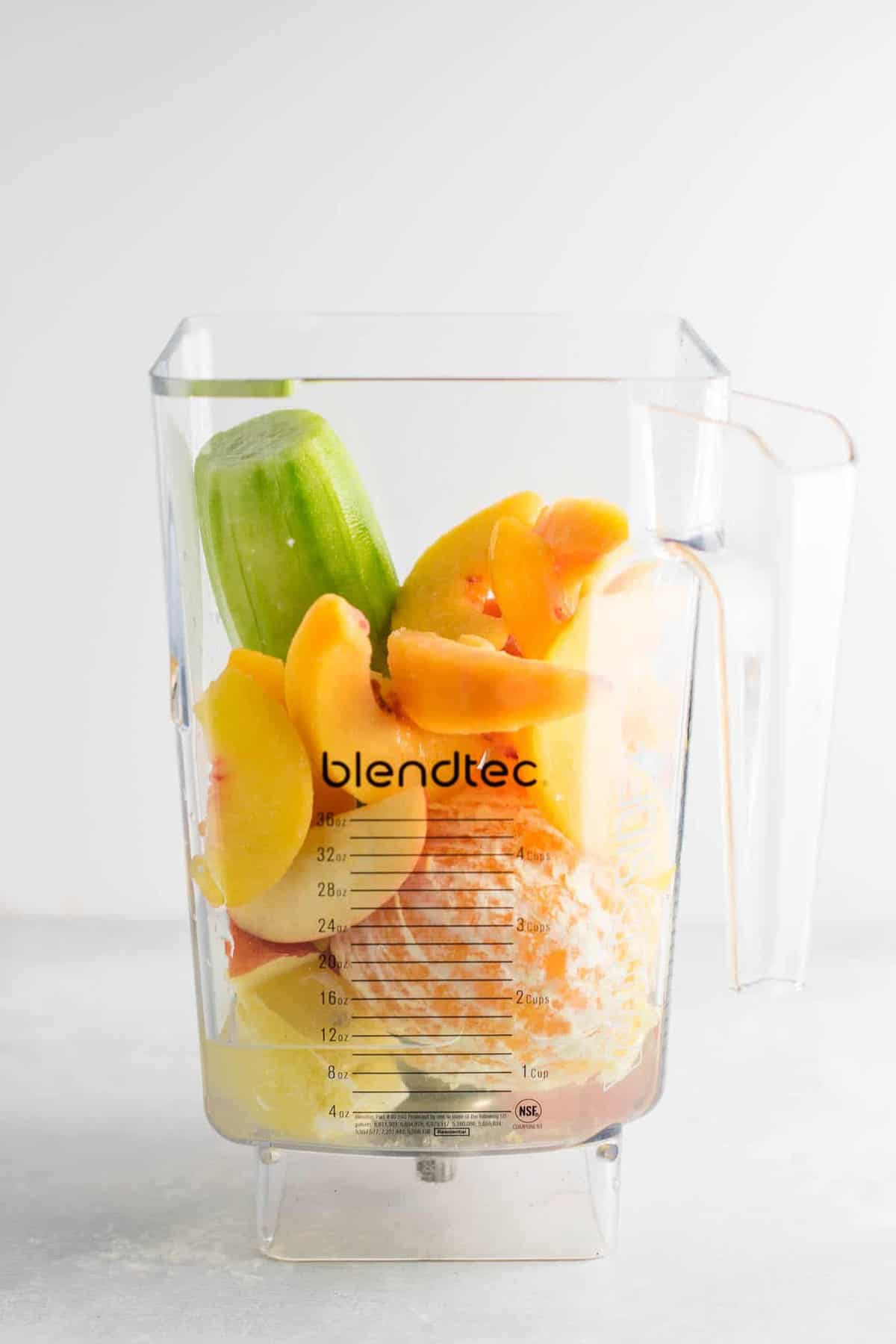 Strawberry Cheesecake Smoothie
Another recipe for you sweet lovers! This strawberry cheesecake smoothie literally tastes like dessert, but is packed full of protein and fruit. Top with crushed graham crackers for a decadent healthy breakfast!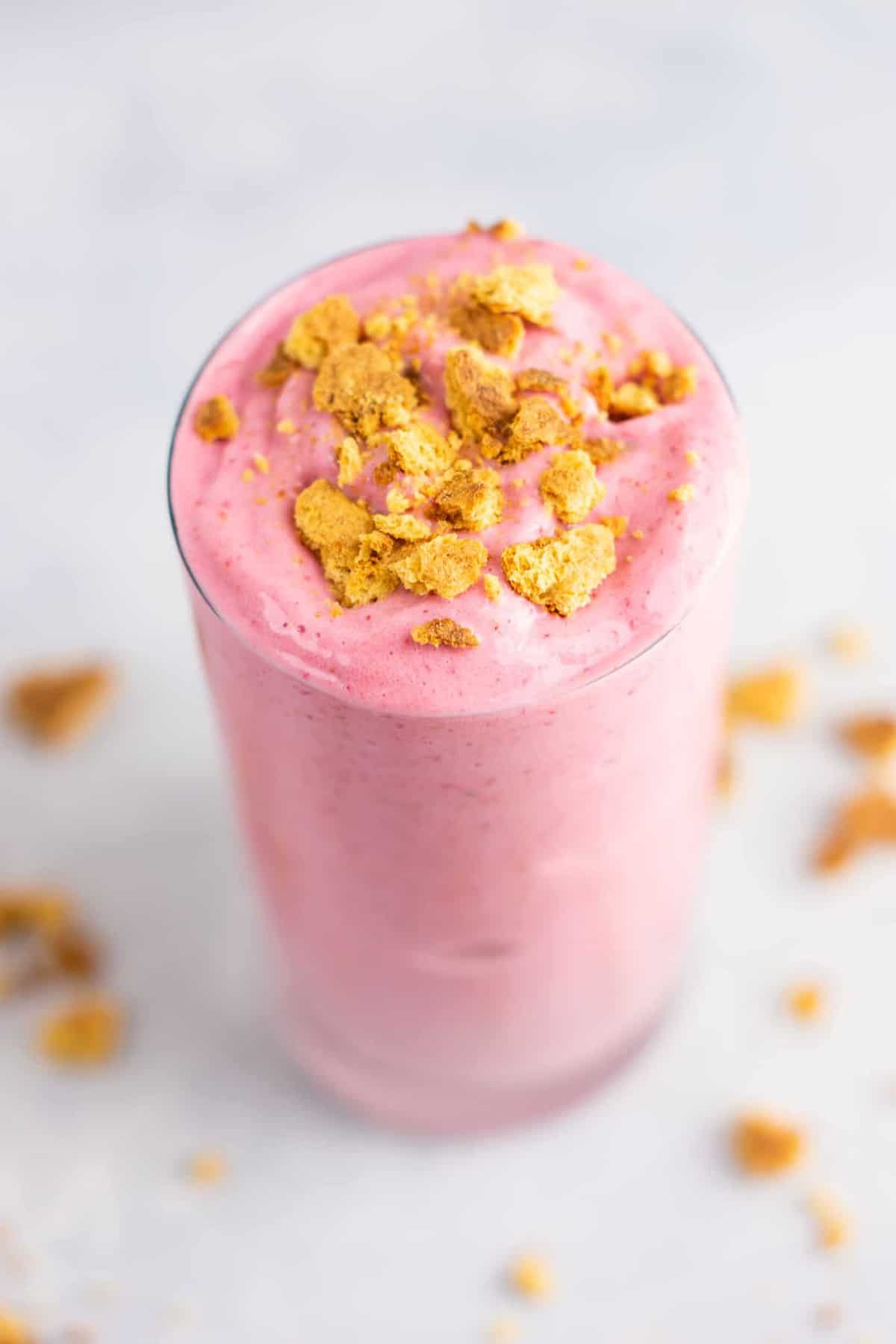 Yes, we are using WHOLE carrots for this carrot cake smoothie! Talk about a boost of veggies in the morning! I feel so refreshed after drinking this!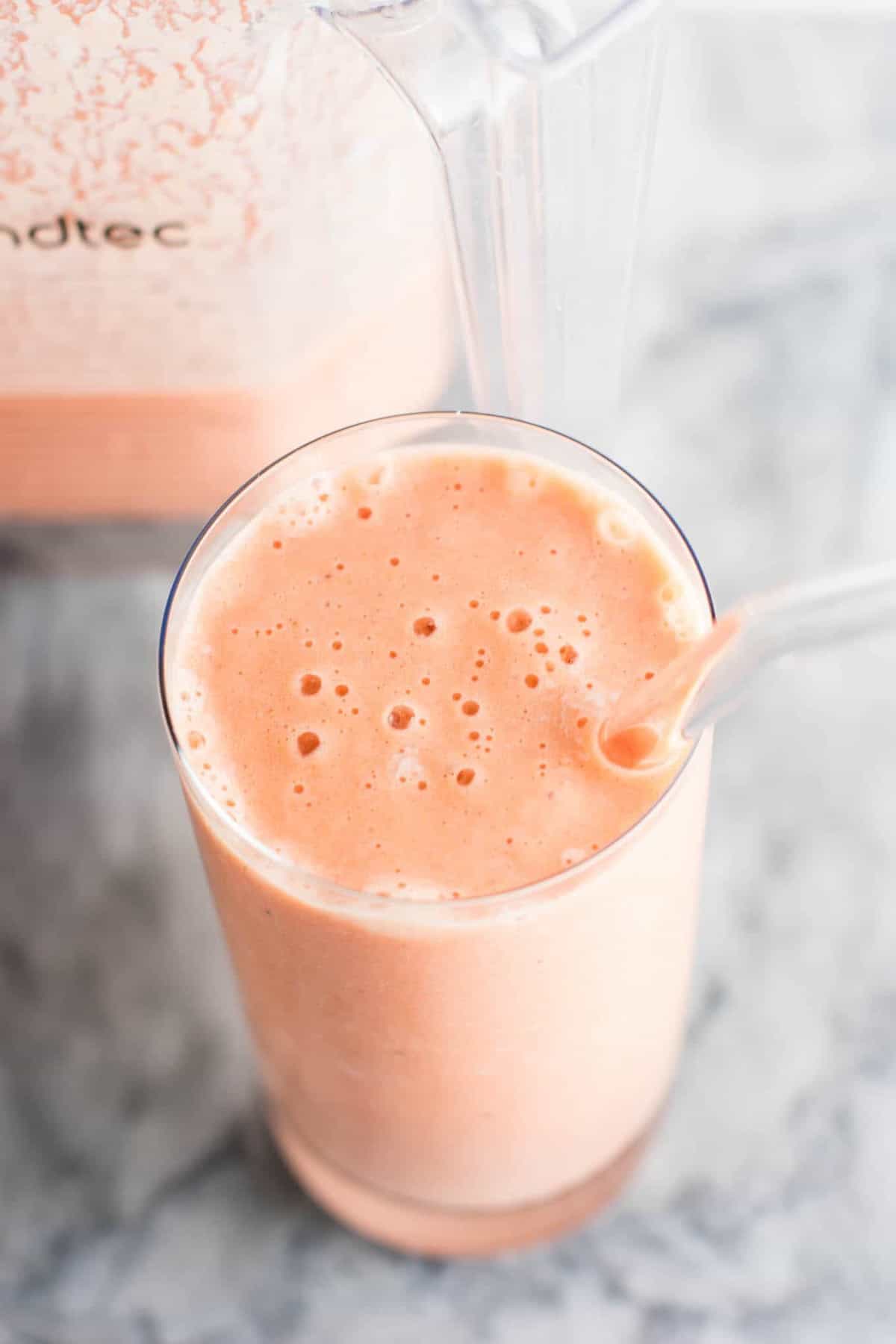 This super peach greek yogurt smoothie is full of summer-y goodness. Use both fresh peaches and frozen peaches for a delicious healthy peach smoothie!
Have some fresh strawberries in your fridge? Make this super fresh strawberry smoothie for breakfast!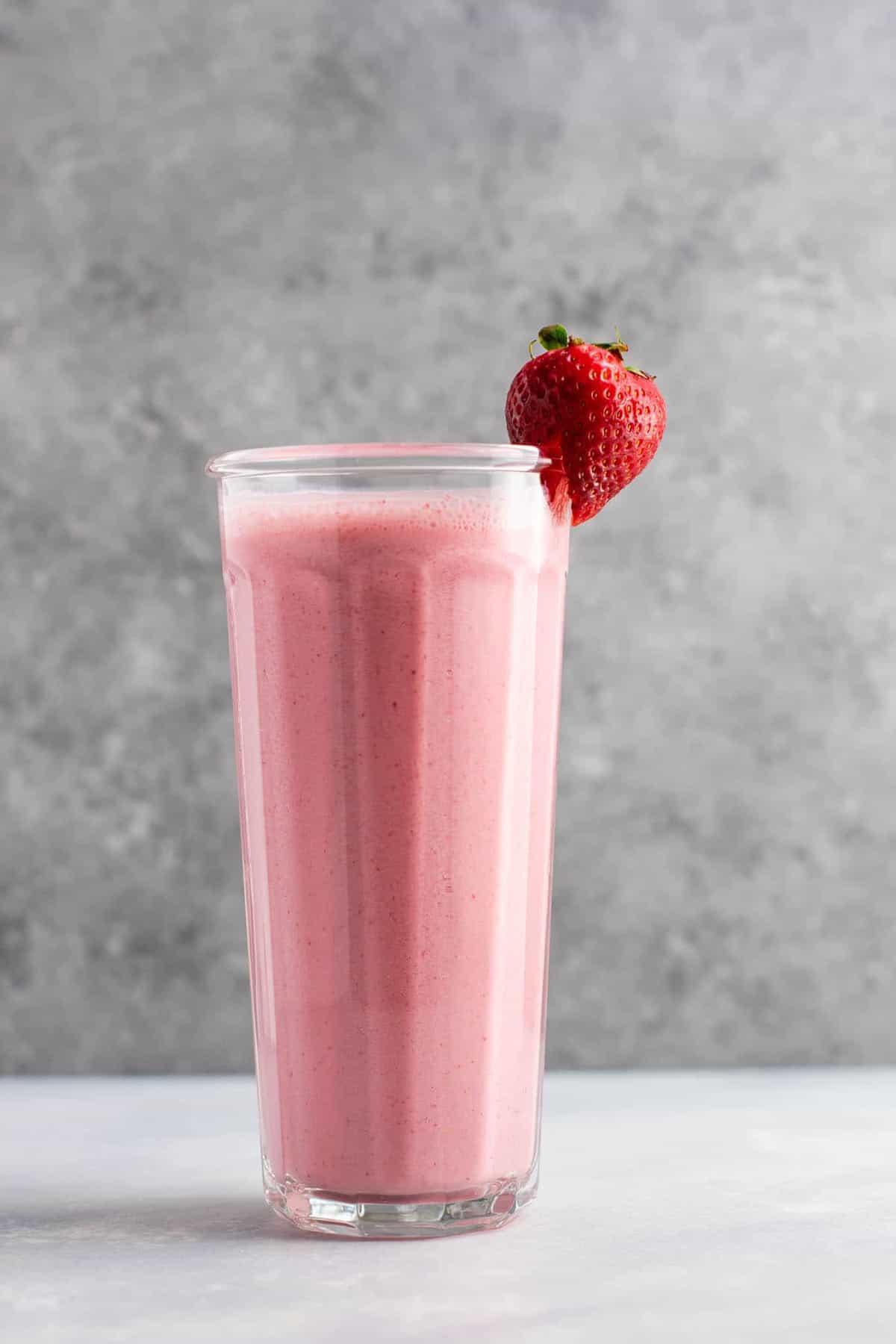 When I first created this pineapple detox smoothie, I knew I had to recreate the recipe for the blog. Super tropical slushie that is packed with healthy ingredients. I'm kind of in love with it!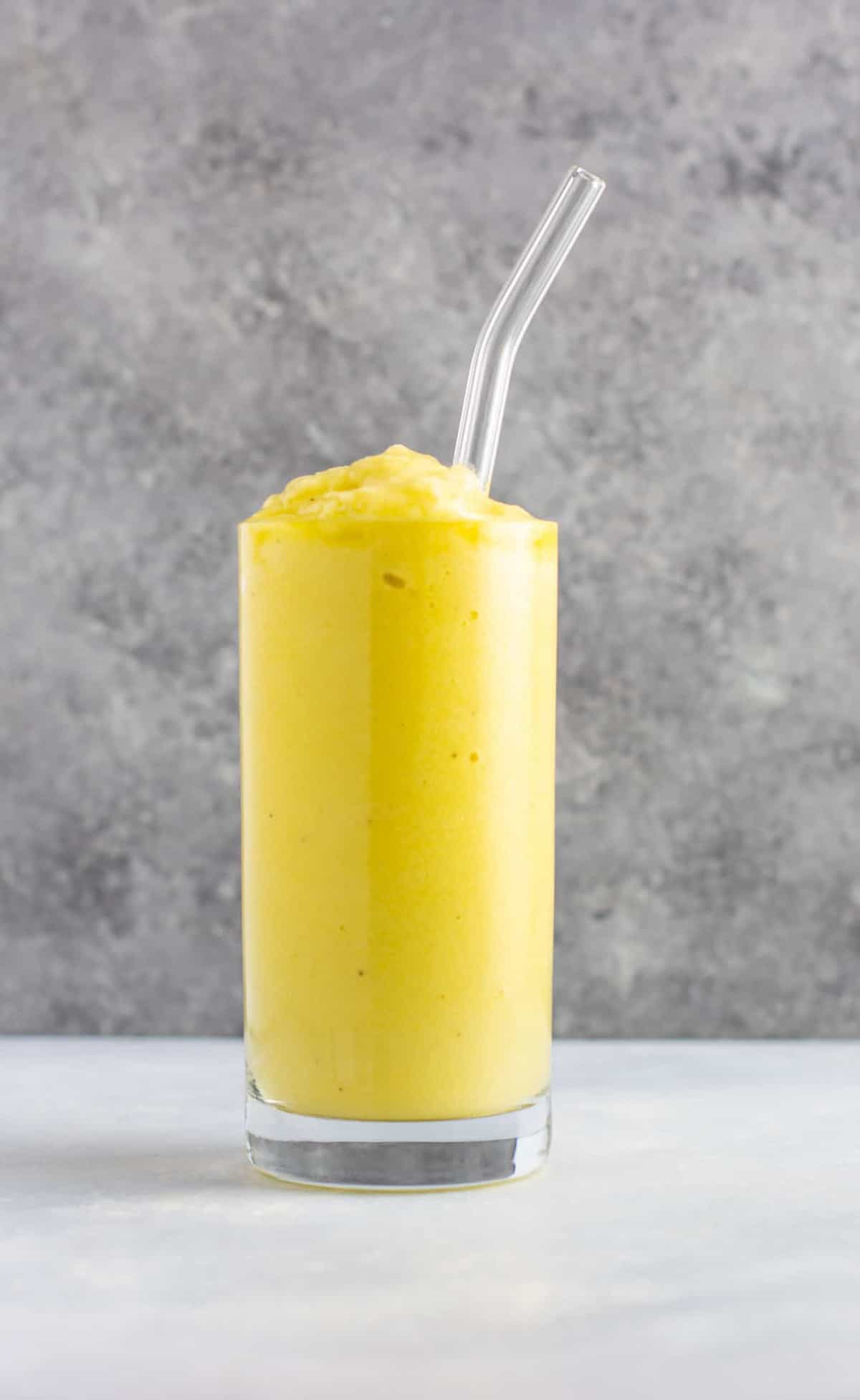 Click HERE to pin this breakfast smoothie recipes post for later